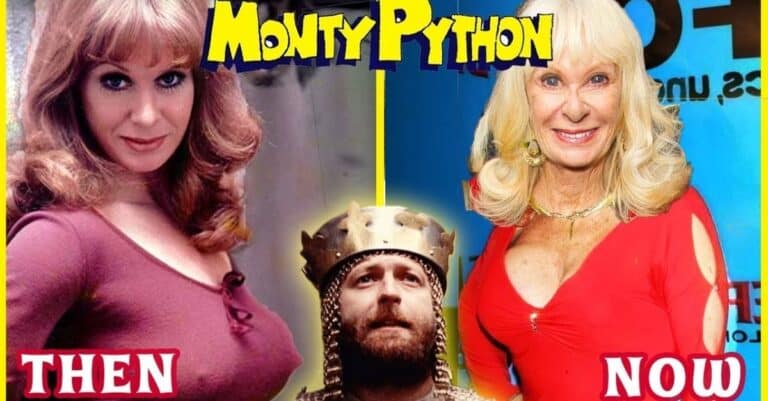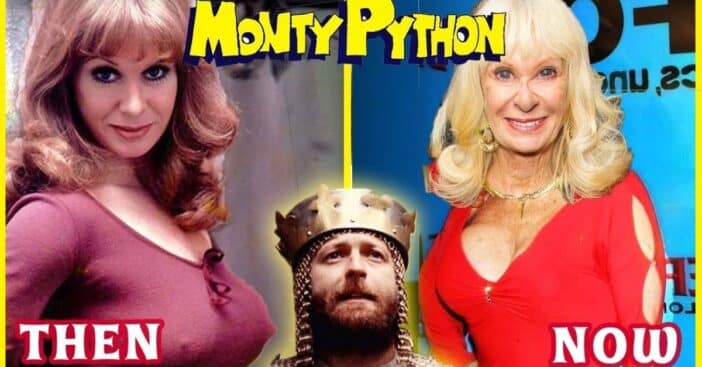 UPDATED: 5/24/2023
She turned me into a newt! Wait for it – "burn her anyway!!" The references will be minimal so this trip down memory lane can actually cover the cast of Monty Python and the Holy Grail, but this classic has more perfect moments than can be counted. Get 20 different fans in a room and you'll be told 20 different quotes. Would that probably take a long time? Yes; however, tis but a scratch.
Today, we toast a group of friends who got together to make a movie, conceived during the hiatus between the third and fourth series of their BBC series Monty Python's Flying Circus. This classic nearly never happened due to financial limitations, but luckily the comedians took advantage of England's very high taxes for the rich, and targeted rockstars like Elton John, George Harrison, and the members of Pink Floyd and Zeppelin, who decided to invest in the picture as a great tax write-off. The result was a film some comedy fans hold dear in their list of top five of all time. So, among fellow fans, grab your holy hand grenades, count to three, which is just before four and after two, and get ready to revisit some of the funniest fellas in Britain.
Graham Chapman (King Arthur)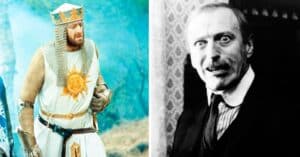 Arthur, King of the Britons, was a legendary British leader who no one voted for. Supreme executive power derives from a mandate from the masses, not from some farcical aquatic ceremony.
Graham Chapman was the man to lead the skip across England. He also co-wrote this masterpiece, along with John Cleese, Eric Idle, Terry Gilliam, Terry Jones, and Michael Palin — a whole other kind of A-Team. On top of that, we saw Graham as the middle head standing their post in an argument.
Chapman actually studied medicine and earned an M.D., but only practiced medicine for a few years. That's because while at Cambridge, he took part in a series of comedy revues and realized what he really wanted to do with his life. His first credit was the precursor to Flying Circus, the surreal comedy of At Last the 1948 Show, which began in 1967. It had Chapman, Cleese, and Igor himself, Marty Feldman. But it would be Flying Circus launching in 1969 that made them all household favorites.
Before it appeared on public television in the states, Monty Python was considered too British and unfunny for American tastes. But PBS never had a larger audience than when episodes began to air during the early '70s. If Holy Grail isn't your favorite Python flick, chances are it's 1979's Life of Brian. The actors were all in their prime, with Chapman finally beating his dark passenger, alcohol addiction. Unfortunately, his body had already taken a heavy hit – in other ways too. In 1988, the dentist found a small, malignant tumor on his tonsils, and by the following year, the cancer spread to his spinal column, which led to more surgery. Within a year, the cancer was deemed inoperable. Chapman filmed scenes for the 20th anniversary of the first broadcast of Flying Circus, which would be the gifted comedic actor's final time on TV. The actor died in October of 1989 at age 48, his eulogy wonderfully prepared by John Cleese.
Graham was a trailblazer, as he was openly gay long before it was socially acceptable, with a public long-term relationship with writer David Sherlock, who lived with him for 24 years. They even adopted and raised a teenage runaway together. Although no one voted for him, it's easy to feel glad to have Graham Chapman as my King.
John Cleese (Sir Lancelot)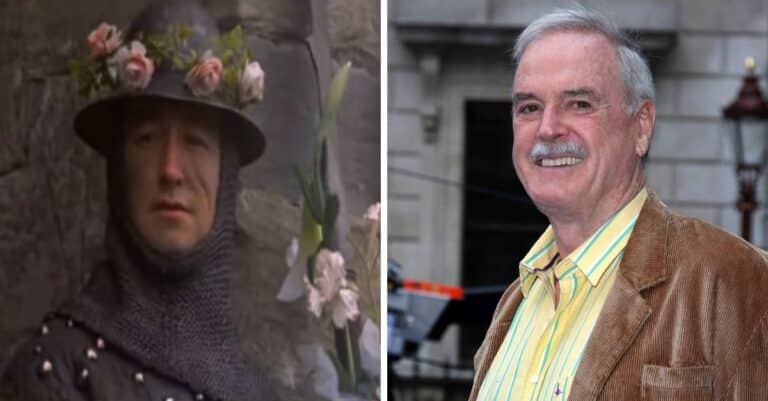 Sir Lancelot the Brave is one of the greatest Knights of the Round Table and is nigh afraid to slay a foe or a bride. Just look out for him in the distance.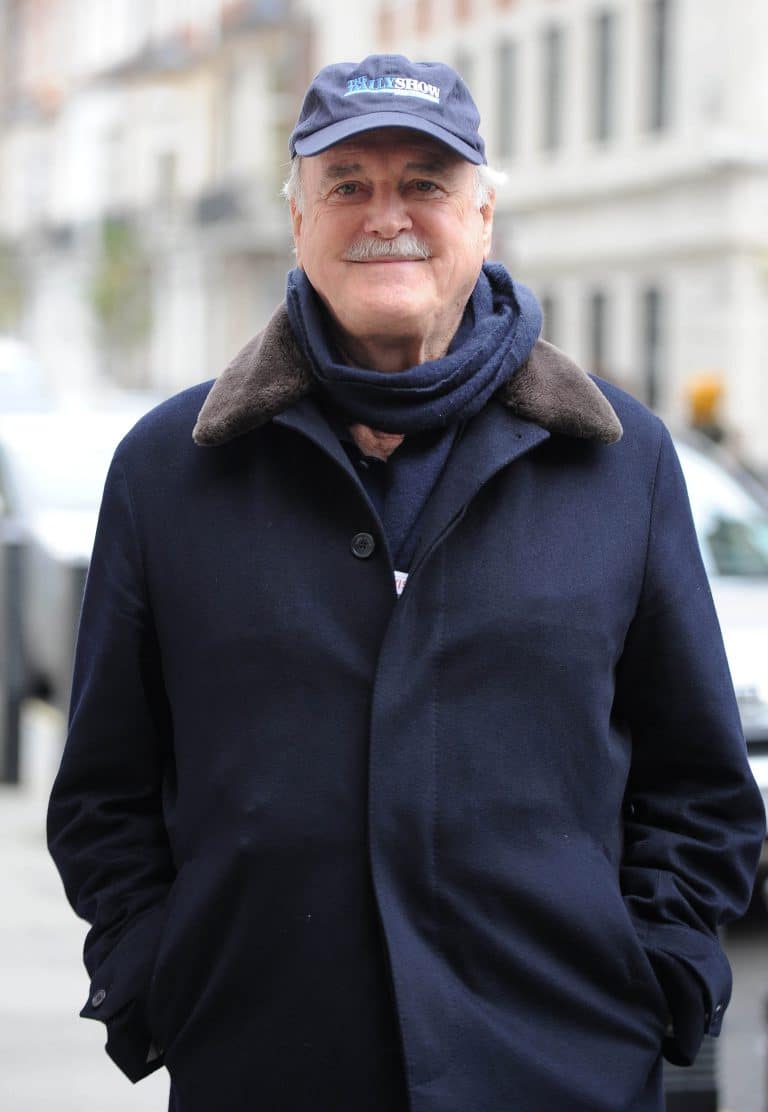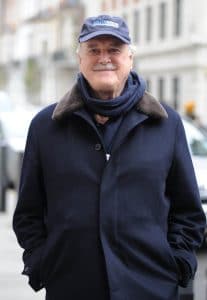 John Cleese began acting in 1966 as a scriptwriter and performer on The Frost Report. In fact, both legendary interviewer David Frost and his production company were behind Cleese and Chapman's early vessel of the 1948 Show. In the mid-'70s, Cleese and his first wife Connie Booth co-wrote the sitcom Fawlty Towers, which is quite brilliant and earned him the 1980 BAFTA for Best Entertainment Performance.
Cleese has probably the best film career of the Python gang, highlighted by A Fish Called Wanda in 1988 where he co-starred with Jamie Lee Curtis, Kevin Kline, and Python colleague Michael Palin. Then a decade later in '97 was Fierce Creatures, both of which he wrote. What an absurdly talented entertainer. There's no overlooking his nearly unforgettable ghost Nearly Headless Nick in the Harry Potter franchise. How can you be nearly headless? Just ask Cleese.
In recent years, he proved trustworthy as the narrator in the Mini Adventures of Winnie the Pooh as well as playing the role of Bridwell in 2021's Clifford the Big Red Dog. Today John is 83 years old and lives in Santa Barbara and co-owns the Christine Schell Fine Objects antique shop in Montecito, California.
Terry Gilliam (Patsy)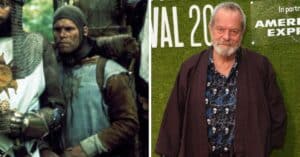 Patsy is Arthur's servant who primarily uses two halves of a coconut to simulate the hoofbeats of Arthur's nonexistent horse, a literal running – or trotting – joke that never gets old. But his actor, Terry Gilliam, proves much more critical to the film's success than a fake Mr. Ed, serving as co-director with Terry Jones, although neither had directed a film before. Gilliam also provides all that trippy artwork for the iconic animations that acted as buffers between scenes.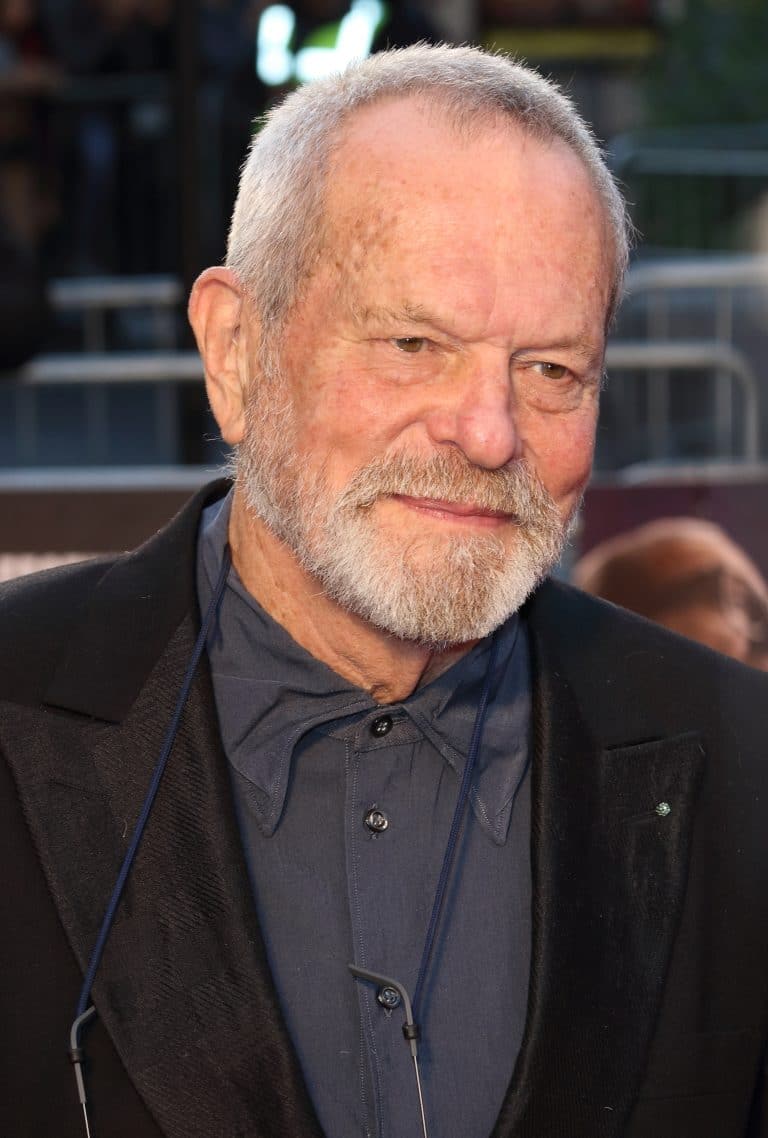 Gilliam is notable among the Pythons because he's American, although he has renounced his American citizenship. He fled L.A. in the '60s for England where he worked as an animator for the children's show Do Not Adjust Your Set. This is where he began his unique style of animation using cutout pictures and photographs.
If the '70s were experimental for the animator-turned film director, the '80s were a time of thriving, as he directed films like 1981's Time Bandits starring Sean Connery and then the bizarre Brazil in 1985, starring Robert De Niro among many others. A personal favorite is 1991's The Fisher King, starring Robin Williams and Jeff Bridges.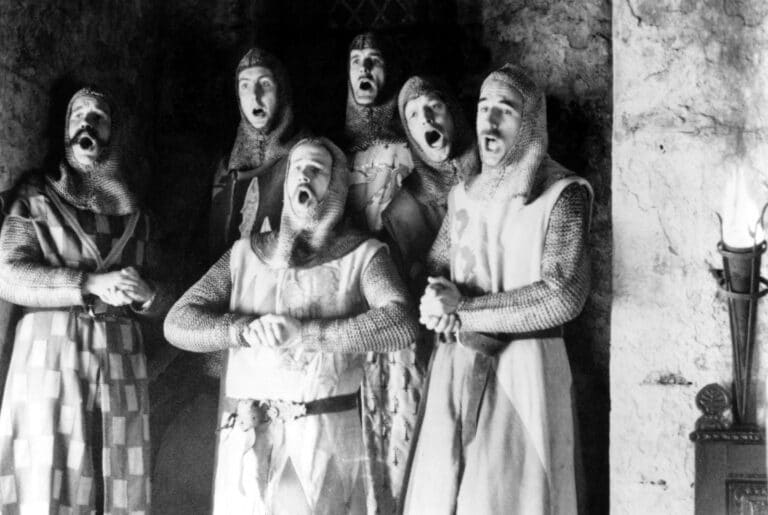 Terry has also notoriously hit some terrible luck with his quests. In '99, he attempted to film The Man Who Killed Don Quixote. However, in the first week of shooting, the actor playing Don Quixote suffered a severely herniated disc, and a flood damaged the set and changed landmarks that rendered previous footage totally useless. So the whole thing was called off until he could regroup for the now-Adam Driver-led film to come out in 2018.
In 2008, The Imaginarium of Doctor Parnassus got completely derailed when its lead actor, the gifted Joker himself, Heath Ledger, passed away during shooting. But creatively and ingeniously, Terry along with some Hollywood powerhouses like Johny Depp and Jude Law, stepped in to play versions of the main character Tony. Today, Terry is 82 years old and still at it. Currently, he is developing Time Bandits into a TV series, which will be his second film to transition onto television, after Twelve Monkeys did so in 2015.
Eric Idle (Sir Robin)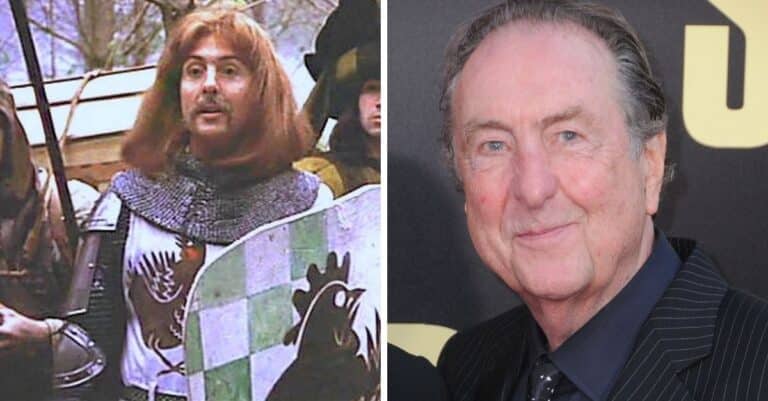 Sir Robin is also known as the Not-Quite-So-Brave-as-Sir-Lancelot, with the greatest parade song ever. But from Dennis the not-woman commoner, to "Bring out your Dead" the dead collector, Eric Idle is a titan of comedy.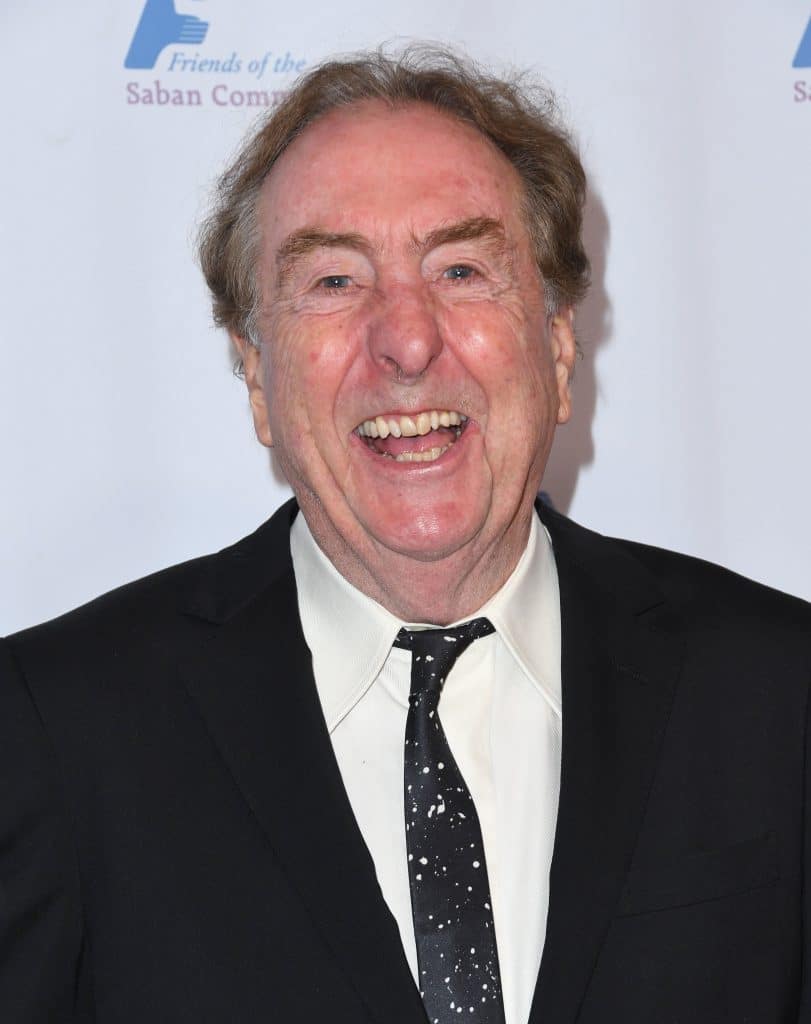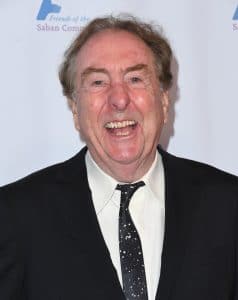 Along with acting, he is also a singer, musician, and writer, contributing to not only Monty Python, but also the parody rock group The Rutles. He has notably hosted SNL an impressive four times during the first five seasons. He kept telling series creator Lorne Michaels he was going to bring The Beatles. Idle is widely known for his elaborate wordplay and musical numbers as he performed a number of Python songs including "Always Look on the Bright Side of Life"  and the "Galaxy Song." He has over 150 songwriting credits to his name.
Some non-Python films include 1992's Mom and Dad Save the World, which actually required Jon Lovitz to quit SNL as Lorne said he couldn't miss one week. Another great role of his was as a henchman of sorts in 1995's family-friendly Casper.
In 2004, Idle, 80, wrote the book and lyrics for the Holy Grail of Musicals, Spamalot, and won the Tony for Best Musical. It's a raucous good time almost as good as the film. Today Eric is in his late seventies, and in addition to all that, he's also written two novels, The Greedy Bastard Diary and Pass the Butler, a West End play.
Terry Jones (Sir Bedevere)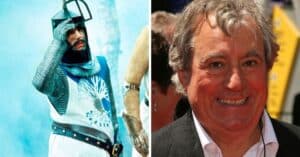 Sir Bedevere the Wise is the helmeted knight who helps the mob decide if the girl with a carrot for a nose is indeed a witch. But arguably his best character is the cowardly and hopefully romantic Prince Herbert, who enjoys the curtains and busting out into song.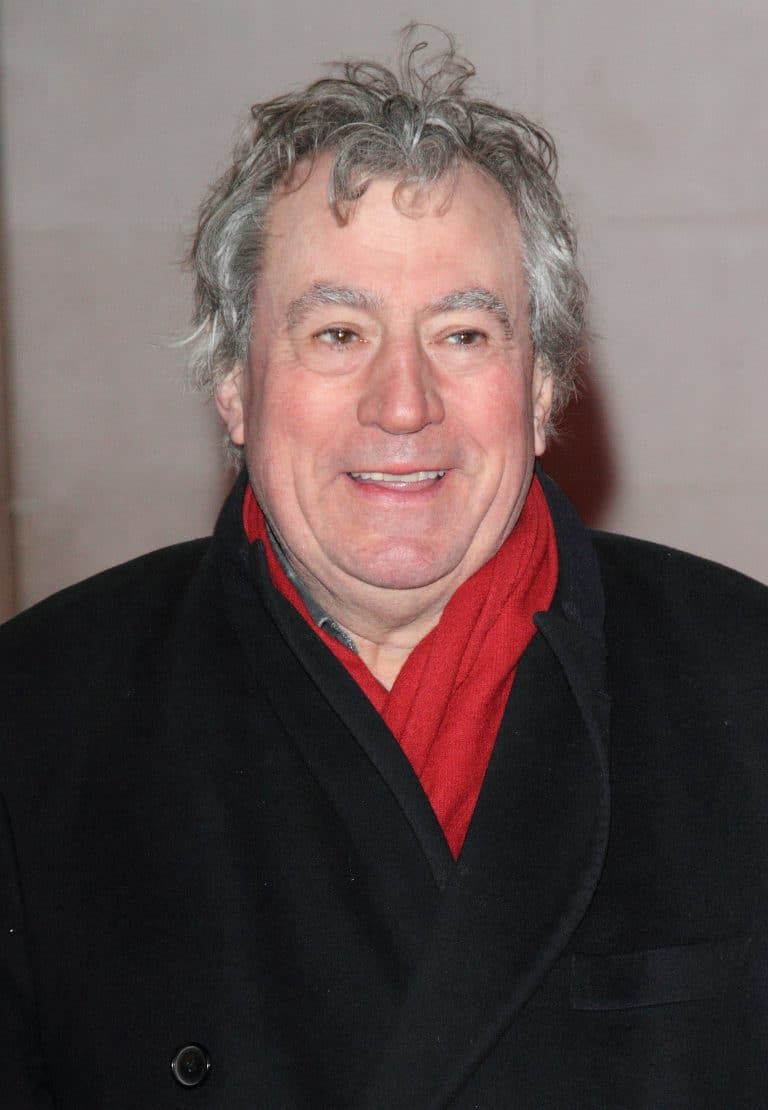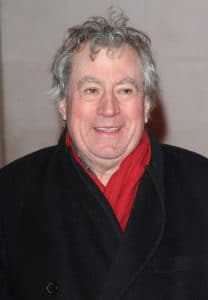 Terry Jones began like the rest, at university, where he and his writing partner Michael Palin began writing and performing. He'd go on to create the animated comedy Blazing Dragons in the '90s in addition to writing and directing both the John Cleese-led comedy Mr. Toad's Wild Ride and the fantasy adventure movie Erik the Viking, both of which he acted in too.
Jones is so pivotal to the Holy Grail because as Gilliam was focused on technical aspects like animation, Jones was heavily focused on comedy, ensuring moments landed properly. His final directorial effort was the 2015 comedy Absolutely Anything, for which he also wrote the screenplay.
Sadly, health issues plagued his later life. In 2006, he was diagnosed with colon cancer but after chemo, he became cancer-free. Then in 2015, he was diagnosed with a form of dementia that impairs the ability to communicate. The strong Python guide passed away in January of 2020, just 11 days short of his 78th birthday.
Michael Palin (Sir Galahad)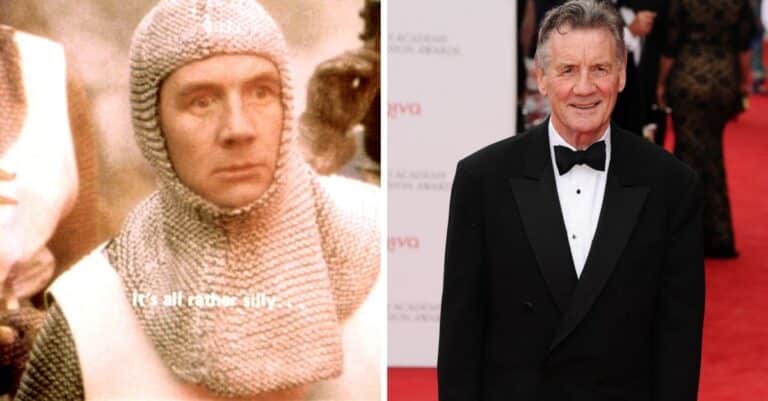 Sir Galahad the Pure is a knight who gets trapped spanking gorgeous ladies in a castle until his knight companions come to rescue him. Out of the Pythons, he was the one who found it the most difficult to keep a straight face.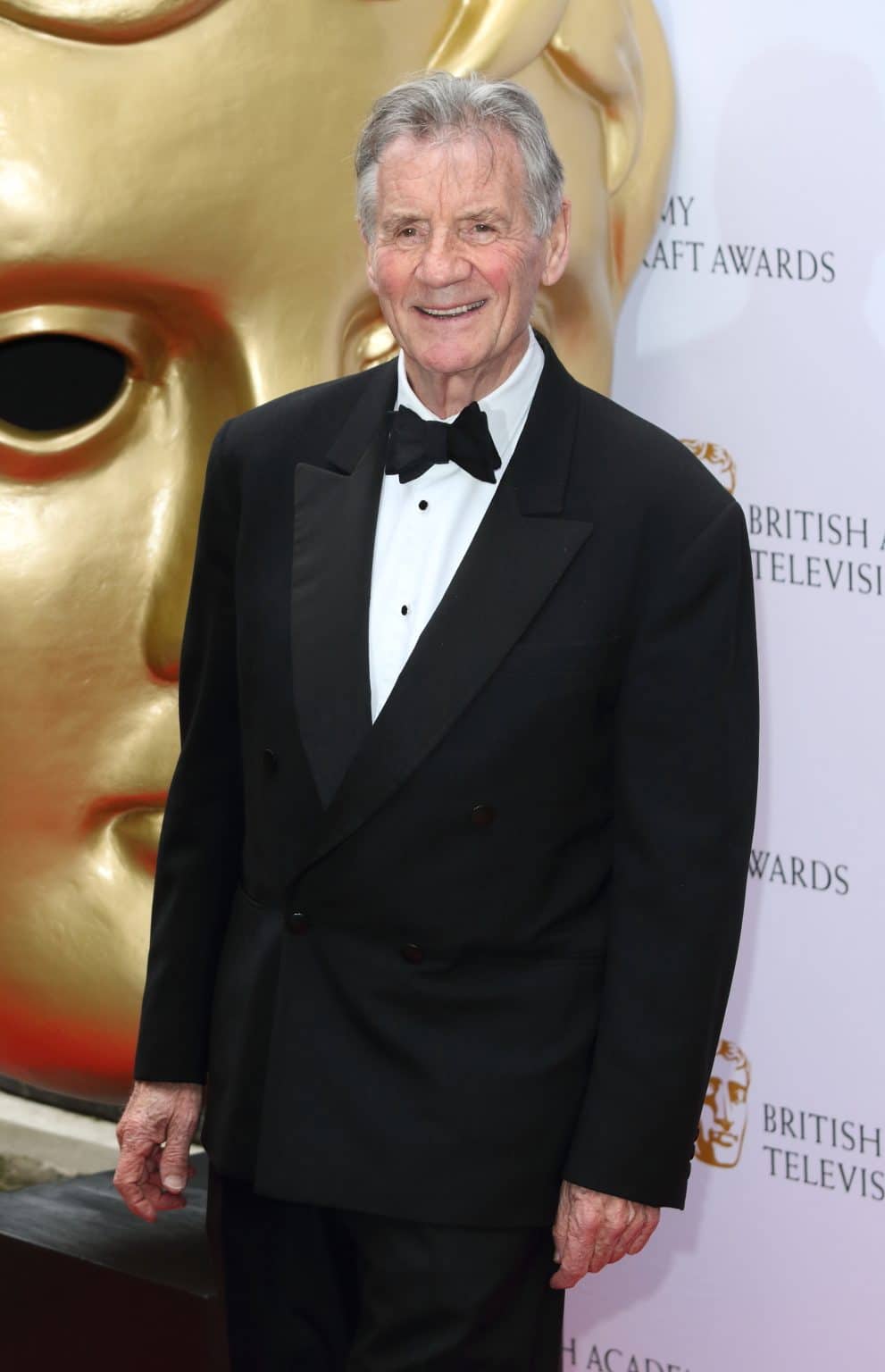 However, Palin was a flexible Python; he and Terry Jones worked on Ripping Yarns, while he and Terry Gilliam completed Time Bandits and Brazil. Along with acting and writing, this Oxford graduate with a history degree greatly enjoyed traveling. Specifically, he was a travel writer visiting who visited amazing locations like both the North and South Poles, the Sahara, Eastern Europe, and Brazil.
He also appeared as a presenter in a series of BBC travel programs. Palin has seven audiobooks about his experiences. And many of his locations have experienced a Palin Effect afterward with hordes of people following Michael to the spot.
Today the traveling actor is 80 and still going strong. He's been married to Helen Gibbins since 1966, and their daughter Rachel is a producer for BBC's Masterchef adaptation.
Monty Python is untouchable in Britain's comedic landscape. What is your favorite moment from the Holy Grail? Was it the knights who say "ni?" Or is it the opening credits, where you learn all about the moose trainer and the creditor getting sacked? Who out there ever saw Spamalot performed? Share the best moments from this classic, lest you face Tim the Enchanter and his fireballs of skill.