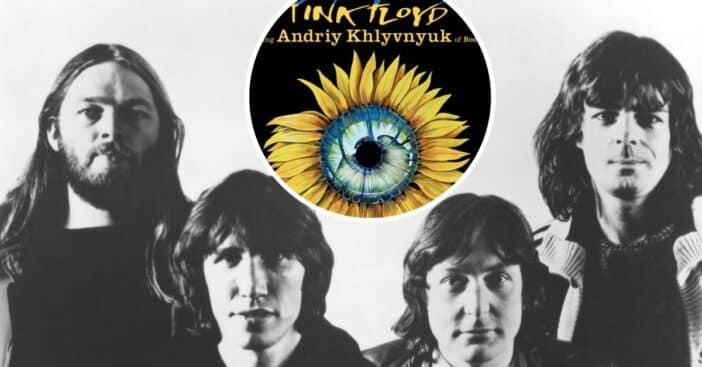 The band Pink Floyd has reunited in order to help raise money for the people of Ukraine. They haven't created new music together in almost three decades but have now released a new song. Their new single "Hey Hey Rise Up" also features vocals from Ukrainian singer Andriy Khlyvnyuk of the band BoomBox.
Pink Floyd bandmate David Gilmour had previously performed with BoomBox in 2015 and knew that he had to help Ukrainians now. Andriy was touring in the United States when the Russian invasion began and he flew back to Ukraine to help protect his country. Unfortunately, he sustained an injury and was in the hospital.
Pink Floyd released a new song for Ukraine
View this post on Instagram
While recovering, David called Andriy and said, "I played him a little bit of the song down the phone line and he gave me his blessing. We both hope to do something together in person in the future." All of the proceeds from the song are going toward the Ukraine Humanitarian Relief Fund.
David added about the song, "We want to express our support for Ukraine, and in that way show that most of the world thinks that it is totally wrong for a superpower to invade the independent democratic country that Ukraine has become."
Listen to the new song below. Details on how to donate are in the YouTube video description box: