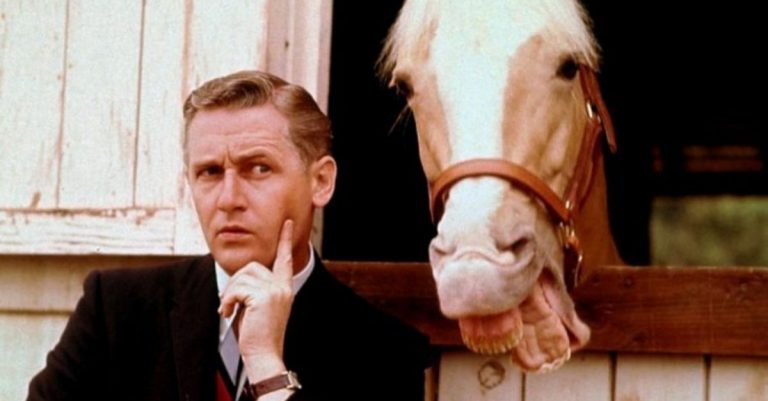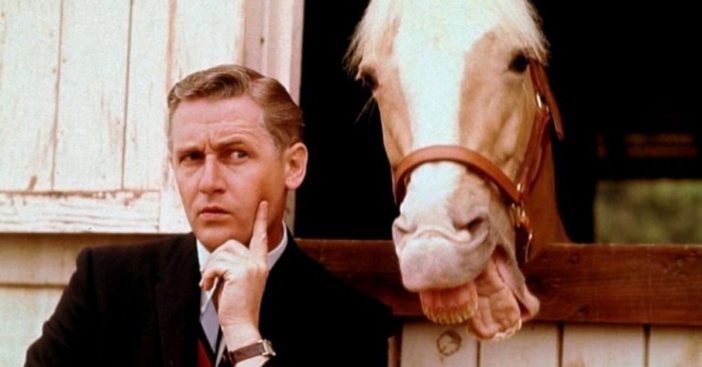 Alan Young is best known for playing Wilbur Post on Mister Ed, the show in which he is frequently talking to his horse — and his horse talks back to him (but only him). In real life, Alan once admitted that he truly felt like he developed a friendship with Mister Ed, who was actually named Bamboo Harvester with actor Allan "Rocky" Lane providing his voice. The show ran from 1961 to 1966 and made Alan a household name.
While even Alan admitted that he was unsure of the premise at first, he soon realized it was comedy gold. Unlike Francis the Talking Mule, star of seven big screen comedies who pretty much spoke to everyone, this talking horse would only speak to Wilbur, which caused a lot of confusion and hilarious situations. Ed would often watch television, give his opinion or eavesdrop on Wilbur's phone conversations and butt in. He'd even make phone calls on his own!
Before Mister Ed, Alan Young was actually afraid of horses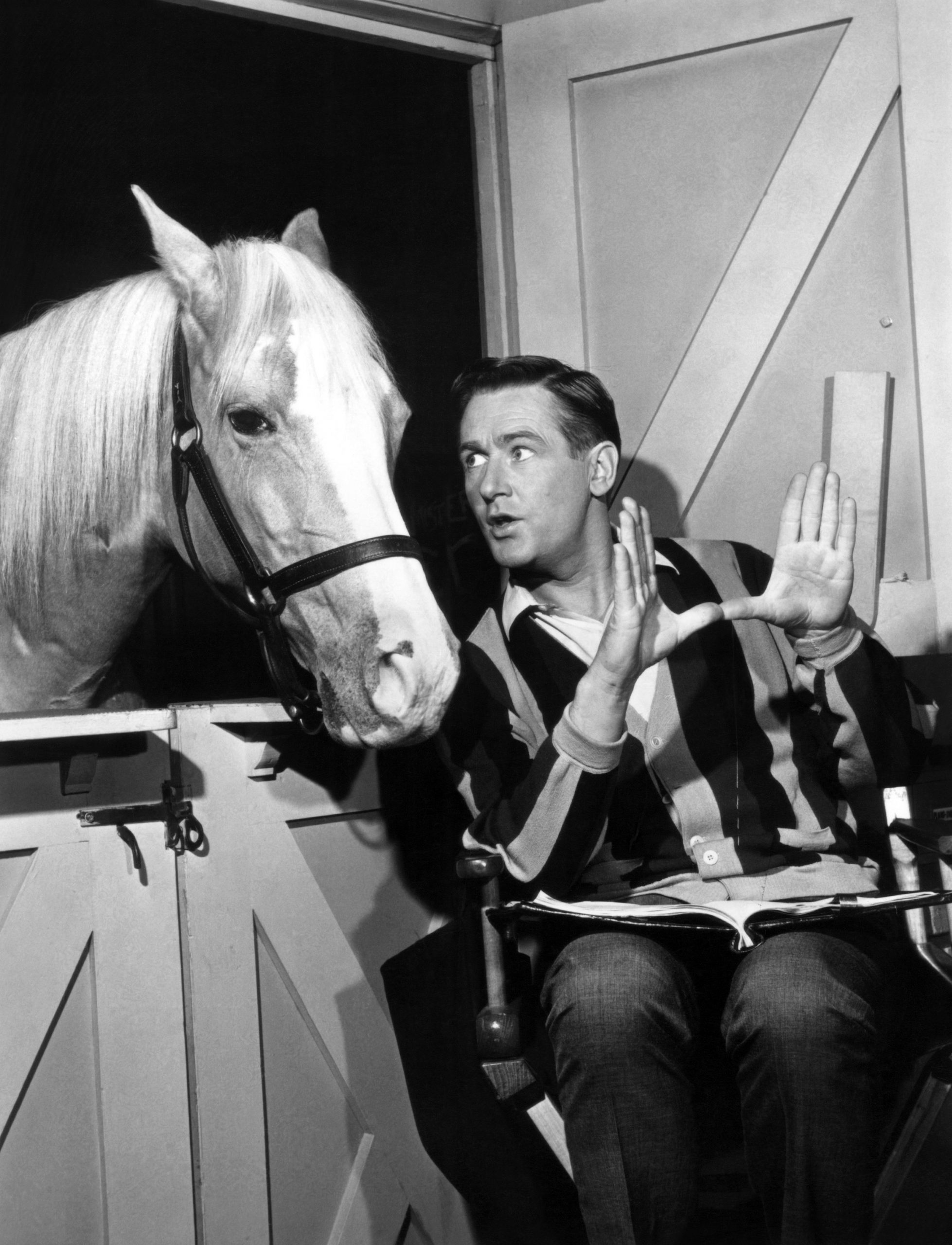 Before his death in 2016, Alan said, "The two of us are great friends on the show, only one of us is a horse. Mister Ed is much more than an animal who talks; he's a personality of many moods and a mind all his own. Do you know who calls the lunch breaks on our show? That horse does! When he's hungry, he just tosses his head and turns his back to the camera."
RELATED: Shania Twain's Horse Hilariously Interrupts Her ACM Performance
He also spoke on their growing relationship as the show went on. Said Alan, "Last year [season one] he was just another horse to me. I never even used to wave goodbye to him at the end of the day. But gradually I grew fond of him. His stall is right out there, next to my dressing room. Now I talk to him all the time. We've become friends. During summer vacation, I missed him so much I went to his trainer's home just to pay Mister Ed a visit."
They became best friends in real life too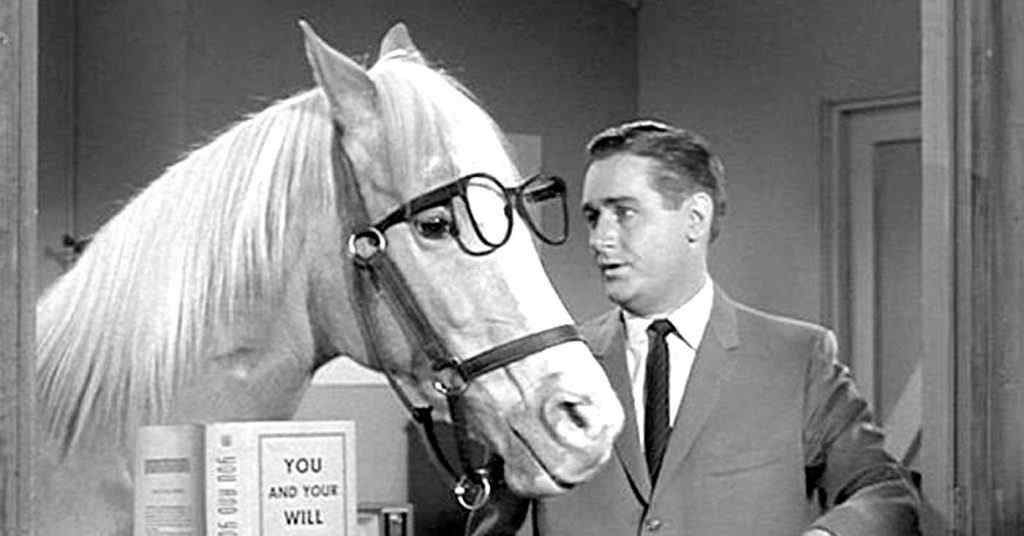 He even admitted that he never used to like horses much and was actually afraid of them, but Mister Ed was so lovable they became great friends. Alan even said he got so used to working on the show, sometimes he would wait for Mister Ed to answer when they weren't filming!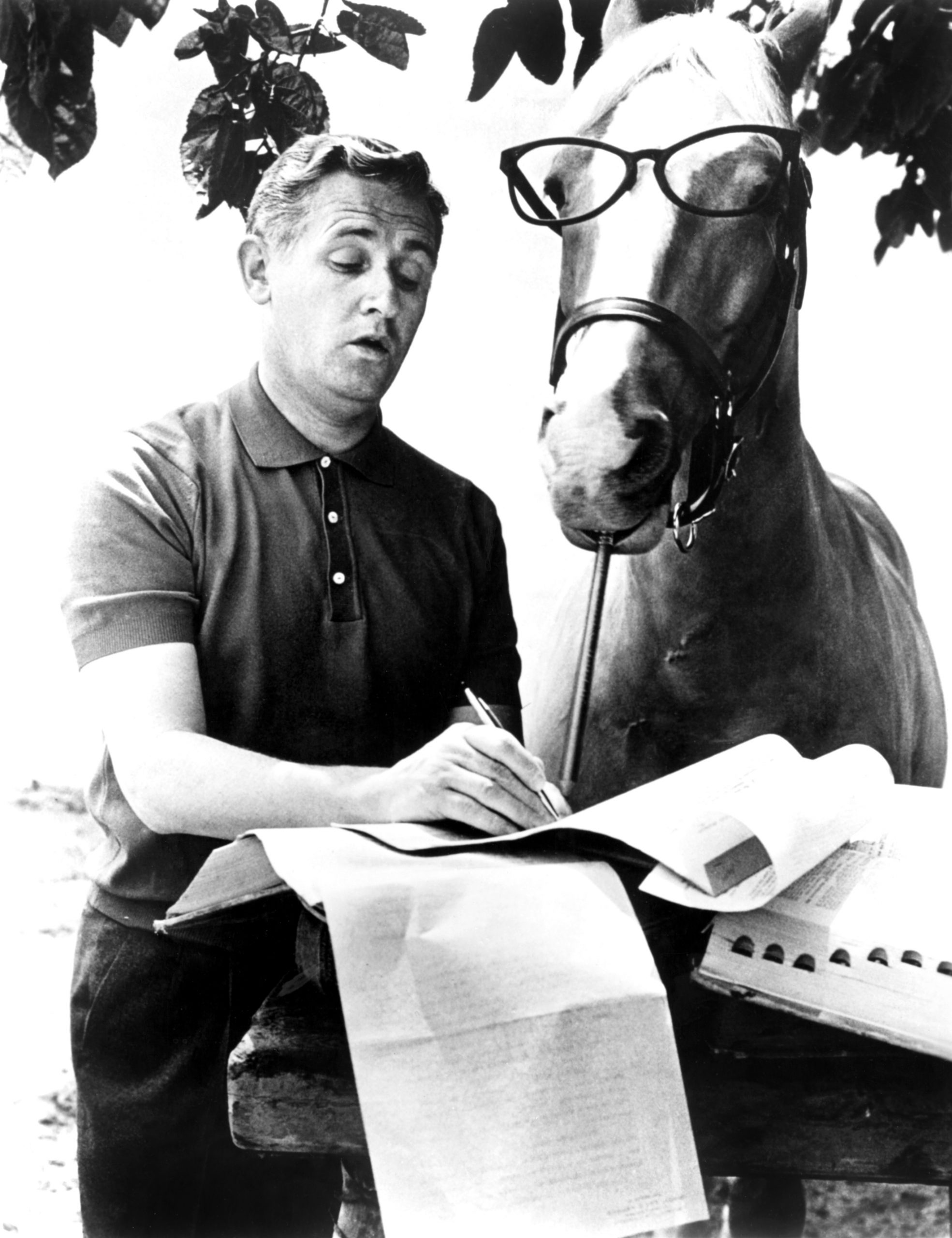 Alan also talked about how Ed was a true pro. Many animals need a lot of coaching or training on set, but not this horse! He said, "Mister Ed does all his own work. No doubles or stand-ins for him. He almost always performs his part perfectly the first time. Most animal actors can't be trusted with fewer than a dozen takes, but Ed is so good he worries if more than one take is necessary."
It is so sweet to learn that they were actually best friends off the set, too! Here's some more FUN FACTS about MISTER ED:
For more of these throwback videos, check out our YouTube Channel!