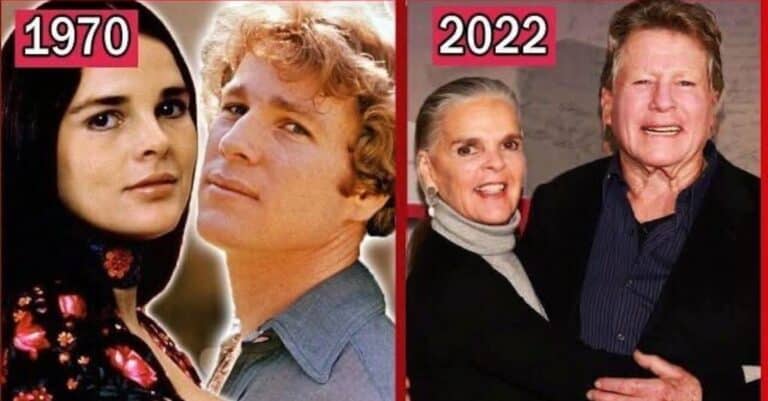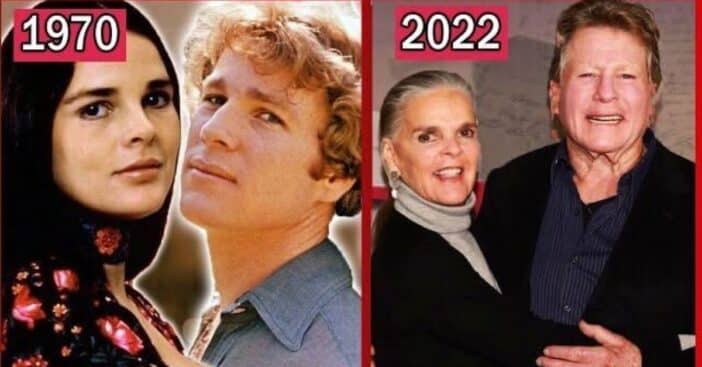 Love means…. Yeah, I bet you could finish the rest. Yep, as it's number 13 on AFI's greatest movie quotes of all time. Just one below another love, this time of napalm in the morning (#12). Oh, Love Story… If you're ever in the mood to have a good, solid cry, this is the film for you. It explores the relationship between Jenny and Oliver, two people from contrasting worlds – a preppy millionaire and a social zero – as Jenny so eloquently puts it… who decide to grab coffee one day, and continue to navigate life together, instead of on their own.
The film wonderfully paces a journey of love and well serious, serious grief. While there have certainly been similar films before and after this particular Love Story, it's no secret why this film was the highest-grossing of 1970. It was a real love story. Just look at the snow montage before they got hitched, and it feels like you're watching a home movie. Two college kids falling deep in love. But we can't talk about how all the fake snow killed a few trees on the Harvard campus and basically ceased all commercial filming on Harvard property, uhh forever. Oh, well. Today we're checking out the talented cast of Love Story. Alright, grab the tissues.
Ryan O'Neal (Oliver Barrett IV)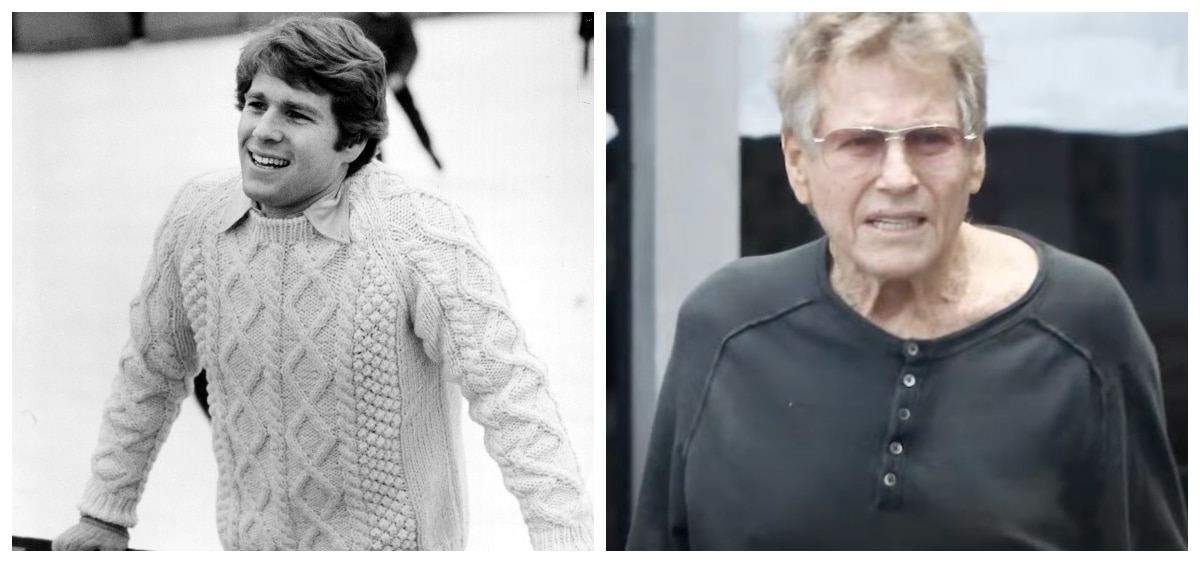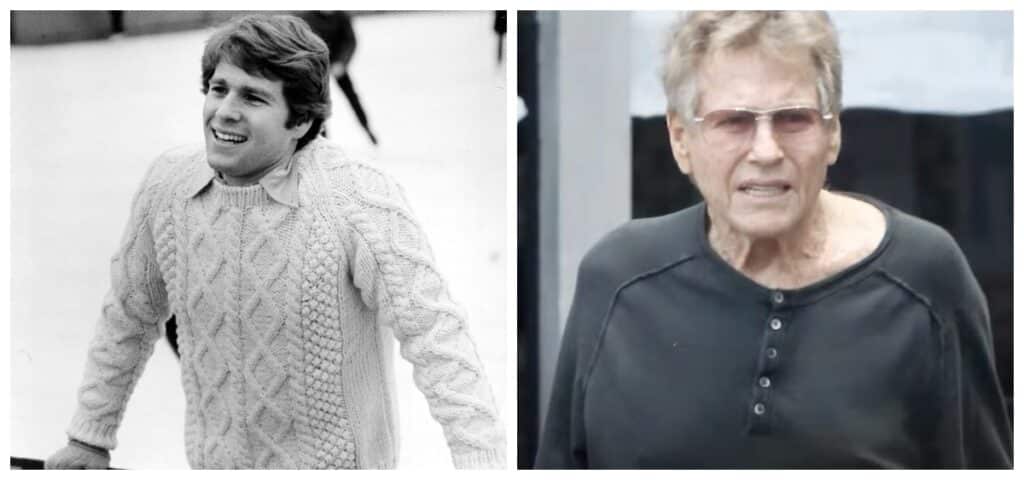 Oliver Barrett IV is the heir of an upper-class East Coast family who not only attends Harvard where he plays ice hockey, but his last name is plastered on buildings all over the campus. So Jenny's nickname of 'Preppy' certainly has merit.
Ryan O'Neal first stepped onto the scene in 1960, shortly after he had also made a career in boxing. He was even a favorite to play Rocky Balboa until Sly bullied his way into starring in the film he wrote. But I cannot disagree with how the rounds played out. We first saw him as a regular on NBC's Empire in the early '60s. And most will remember him from his long stay on Peyton Place playing Rodney Harrington in over 500 episodes.
But O'Neal was still fortunate he landed Love Story, as eight up-and-coming actors like Michael Douglas and Peter Fonda turned down the role of Oliver, despite being offered ten percent of the gross. Another notable film of his was 1973's Paper Moon, where Ryan's own daughter Tatum O'Neal won an Academy Award at just 10 years old. His credits slowed in the '80s and '90s, but he never stopped working entirely. From 1989's Chances Are to playing the title character's father in the hit Fox show, Bones. This was his last role and I'm not sure he'll get the chance to have another.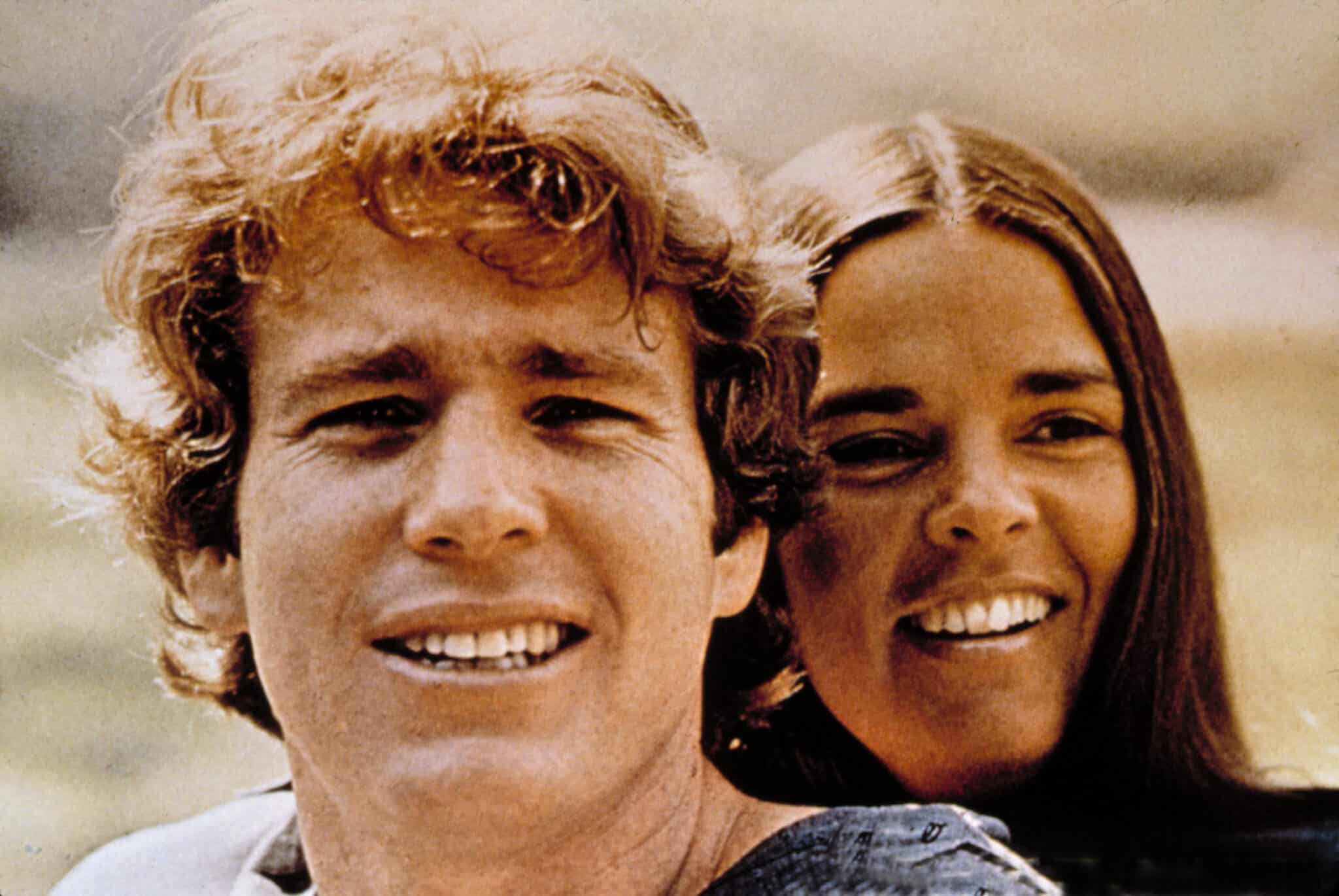 Ryan has four children: Tatum and Griffin O'Neal with his first wife Joanna Moore, Patrick O'Neal with second wife and actress Leigh Taylor-Young, and then Redmond James Fawcett O'Neal with, of course, the late Farrah. And the parental issues spread across all four. As Ryan himself says quote, "I'm a hopeless father. Just look around at my work—they're either in jail or they should be." This coming from the man who reportedly gave cocaine to his 11-year-old kid. Yeah, not great.
Today O'Neal is 81 years old and has been battling prostate cancer since 2012 giving it his best uppercut. He must be doing ok too, as in 2016, he re-entered the boxing ring and sparred with former boxer John Scully at the Bright Futures Boxing Gym in Hartford, Connecticut.
Ray Milland (Oliver Barrett III)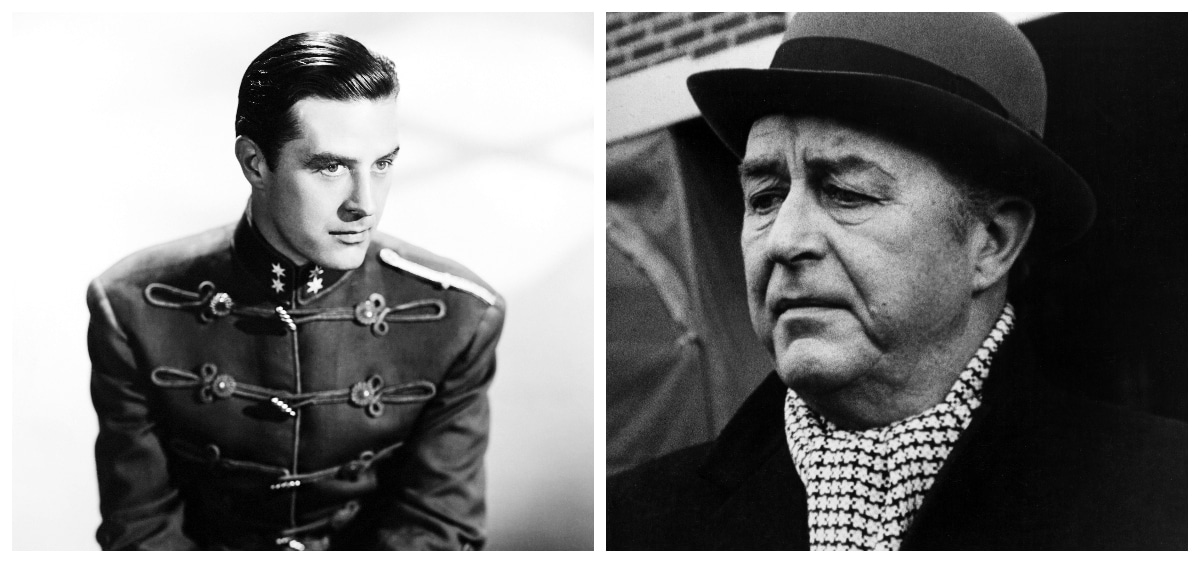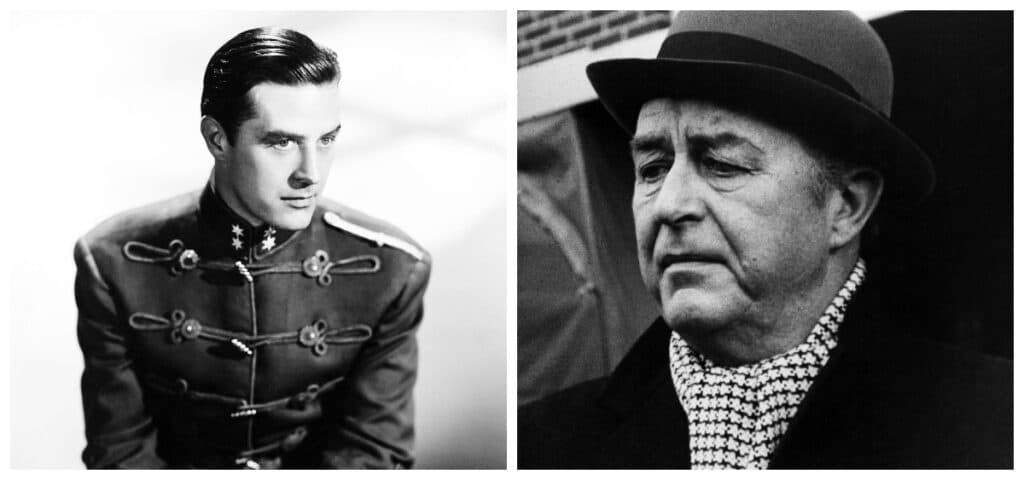 Oliver Barrett III is Oliver IV's father, a man with rich expectations and an even richer lifestyle. He and his son, the fourth, butt heads over Jenny's socioeconomic class. This film was a first for Ray… not ever but the first without the hairpiece he had worn for decades.
Milland began acting in Hollywood all the way back in 1928. When he left the army, he pursued acting, his first major role in The Flying Scotsman in 1929. After moving to the US and working as a stock actor, he signed with Paramount. He was given another leading role in 1936's The Jungle Princess.
While filming 1939's Hotel Imperial, he suffered a near-fatal accident on set. See, Milland was an accomplished horseman and felt he could do the stunts himself. But when he was making a scripted jump on the horse, his saddle came loose, sending him flying into a pile of broken masonry. He awoke in the hospital with a damaged left hand, a three-inch gash to his head, and a serious concussion.
One of his greatest performances didn't come until 1945, playing an alcoholic writer in The Lost Weekend, earning him an Academy Award. He went on to direct a Western called A Man Alone, in 1955, also playing the leading role. He later starred in the CBS detective drama Markham from '58 to '60.
His final acting role was 1985's The Sea Serpent but his last prominent role was reprising his Barrett in the sequel, Oliver's Story. This fine actor died of lung cancer in 1986 at the age of 79.
Ali MacGraw (Jenni Cavilleri)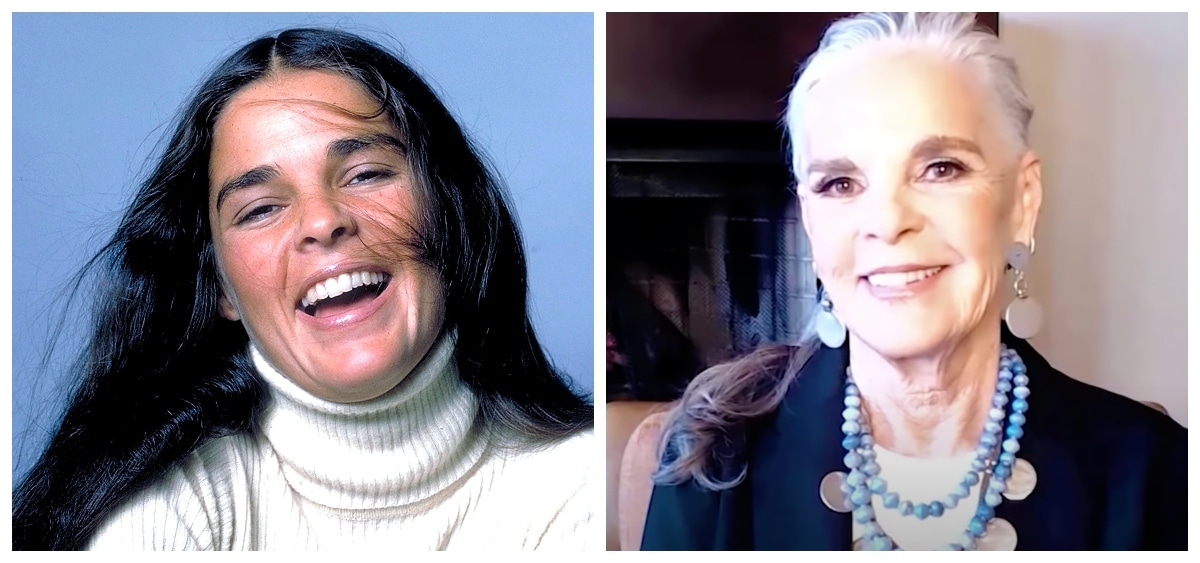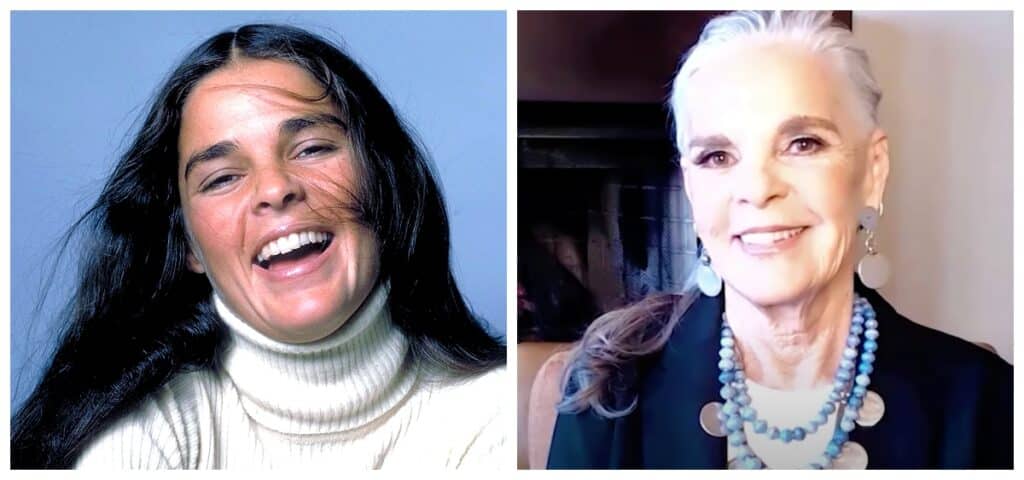 Jenni Cavilleri is a quick-witted, working-class student at Radcliffe College who is interested in classical music, and soon hockey – well more the player on the ice. She falls for the cocky future lawyer and never looks back. Eventually even being the stronger of the pair while she's lying on her deathbed in the hospital… remember I said this film was a sad one.
Ali began acting in 1968, gaining attention for her role in the film Goodbye, Columbus. But she was noticed far before that, being a 5 foot 10 goddess with eyes that make you drool. She was a model for vogue before she began acting. And by 1972, she was named the top female box office star, even though she had only been in three films.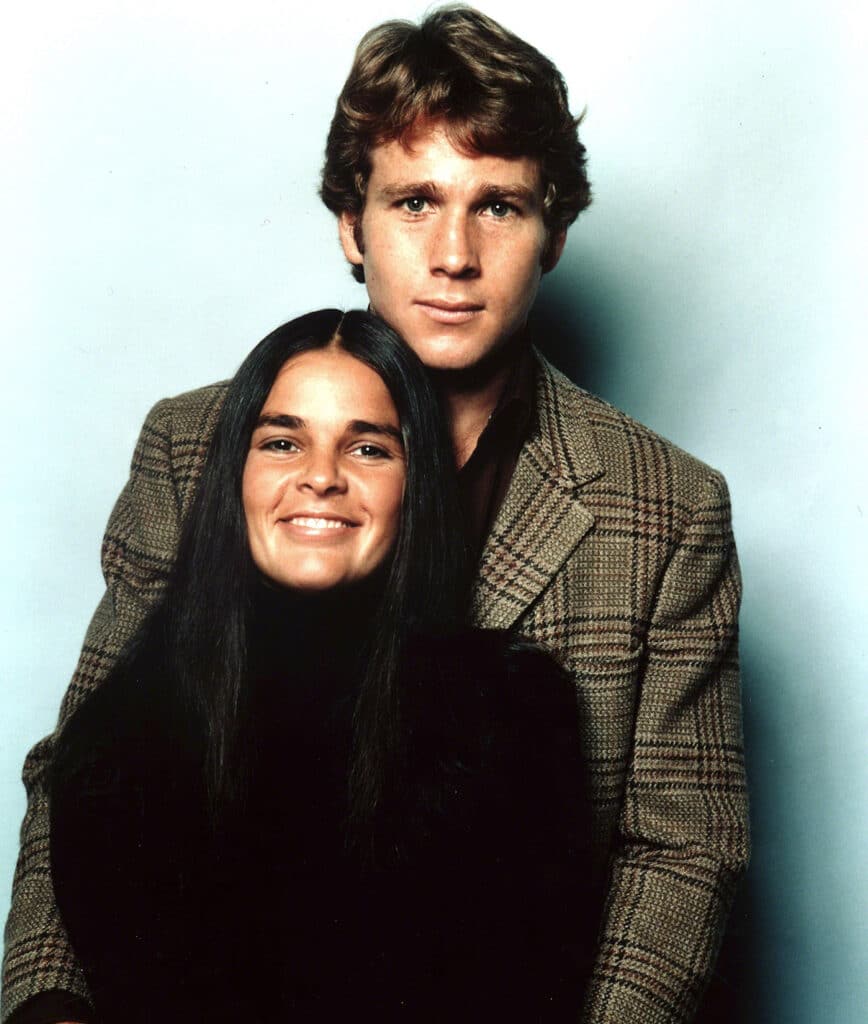 When a man came over to her home to discuss her follow-up film to Love Story, she fell in love immediately… that's because it was Steve McQueen asking her to be in the getaway with him. MacGraw stated, quote: "I looked in those blue eyes, and my knees started knocking. I became obsessed." Well, what followed was a great crime thriller, but a tumultuous union, with Steve abusing Ali and both abusing drugs. The marriage lasted from 1973 until 78, and was the cause of her career halt, as McQueen told her to stay home and take care of the kids. After the divorce she tried to get back in the game, co-starring with Kris Kristofferson in 1978's Convoy. After a Season 5 arc on Dynasty in 1985, she retired from acting, only returning for a small role in her son's second directorial effort, 1997's Glam, which is apparently just God-awful.
Today Ali is 83 years old and spends her time doing Hatha Yoga, which she has been enjoying since her 50s. She is also an animal welfare activist, opening the largest pet rescue in U.S. history. All I know, is Ali MacGraw stole a lot of people's hearts back in the day, and we wish her nothing but the best.
John Marley (Phil Cavilleri)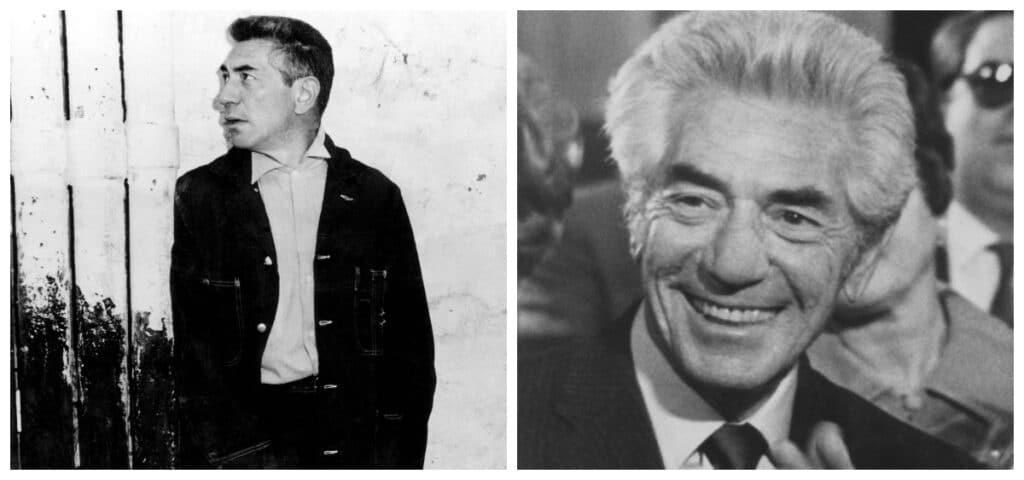 Phil Cavilleri is Jenny's father, who goes by Phil, even to Jenny. A firm believer of the 11th commandment: Do not bullshit thy father. He's a supportive father, who's not so keen on the 'do it yourself' wedding, but support he does.
John Marley began acting in 1942 and became a prolific character actor. He was put on the map when he starred in nearly 400 episodes of the show, Three Steps to Heaven. And while he may have had a lot of minor roles, he kinda became known for them. He appeared in some of the most popular shows of all time, including Perry Mason, The Twilight Zone, and Bonanza. In total, he appeared in nearly 250 films and series during a career spanning over forty-five years.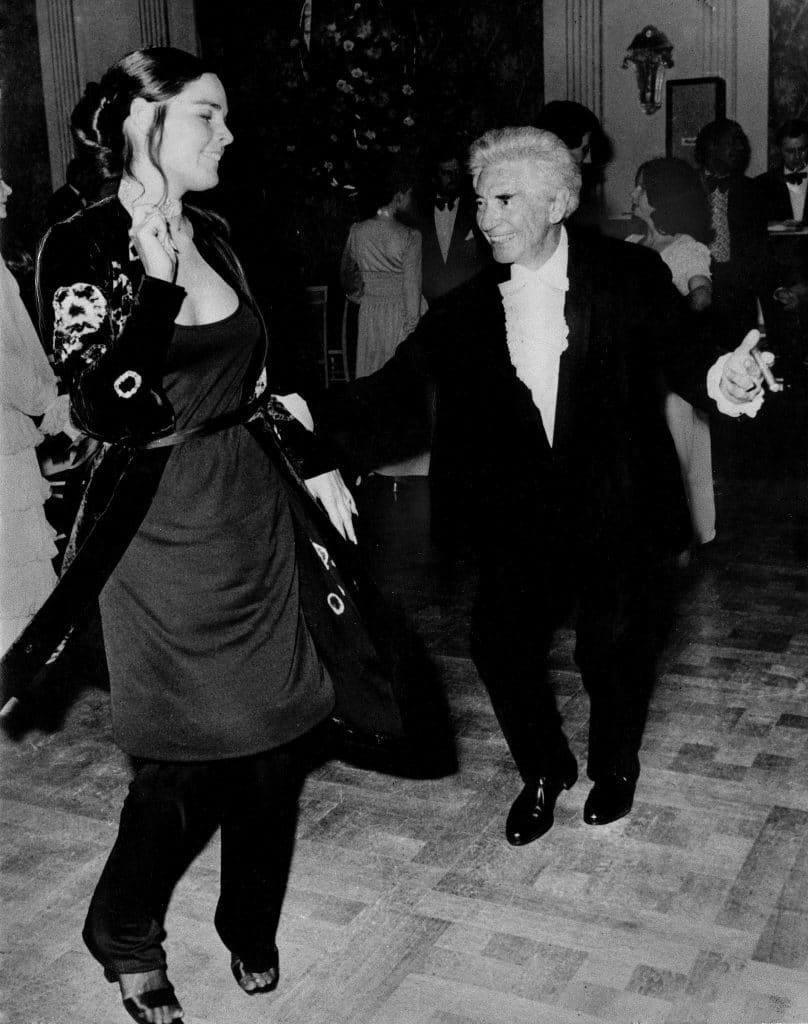 However, we can't forget to mention his role in The Godfather—where he got to wake up on the worst side of the bed of all time, spooning with a severed horse head.
His final acting credit was in 1986 for the film On the Edge. But it was a posthumous one, as he died in 1984 at the age of 76. All I can say is his performance in Love Story is anchoring, humorous, and will break your heart.
Tommy Lee Jones (Hank Simpson)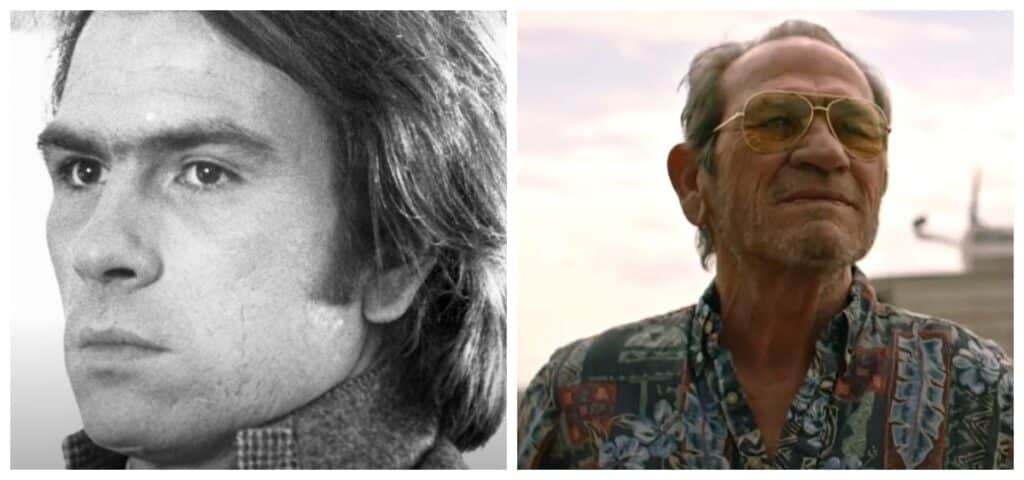 Hank Simpson is Oliver's roommate at school, a nice alpha rival for Oliver. Obviously, we couldn't end this list of talented actors without mentioning the talented Tommy Lee Jones. Not just because of what Jones accomplished in the world of acting, and not just because it was his film debut. It's because he was a Harvard graduate and the screenwriter Erich Segal based Ryan O'Neal's character on Tommy, and on his Harvard roommate, future Vice President Al Gore. I mean, what…?
Some highlights form Jones' untouchable career… the television miniseries Lonesome Dove in 1989,and a personal favorite as Agent K in the Men in Black franchise, or what about his turn as the villain Two-Face in Batman Forever?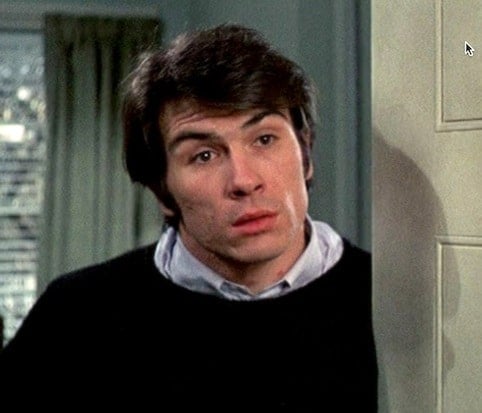 Jones has also portrayed a number of historical figures too, from businessman Howard Hughes, to Radical Republican Congressman Thaddeus Stevens in Lincoln.
He's such a pro, and I'd have to become a fugitive myself if I didn't mention that incredible 1993 Best Picture nominee for which Jones took home Best Supporting Acting honors. Today, Tommy Lee Jones is 75 years old, and we last saw him in the 2020 film The Comeback Trail where co-starred with a breakout star in Robert De Niro.
There you have it. What a memorable and Incredibly heartbreaking film. But now it's your turn to set the record straight… is this movie deserving of the seven Oscar nominations?? Did you watch its sequel, Oliver's Story, which came out in 1978? And is this the saddest film of all time? You got some good questions so I'm expecting some good answers. Let us know in the comments.