Jim Lehrer, co-founder of PBS NewsHour passed away on Thursday, January 23

Lehrer anchored NewsHour for 36 years before retiring in 2011

According to PBS he died "peacefully in his sleep," though no cause of death has officially been listed
On Thursday, January 23, PBS anchorman Jim Lehrer passed away. PBS announced the sad news shortly after, writing "It is with great sadness that we share the news that co-founder and anchor of @NewsHour Jim Lehrer has passed away."
The network states that Lehrer passed away "peacefully in his sleep." So far there has been no word on an official cause of death, though Lehrer suffered a heart attack in 1983. Later, in April 2008, he had heart valve surgery.
Jim Lehrer leaves behind a celebrated legacy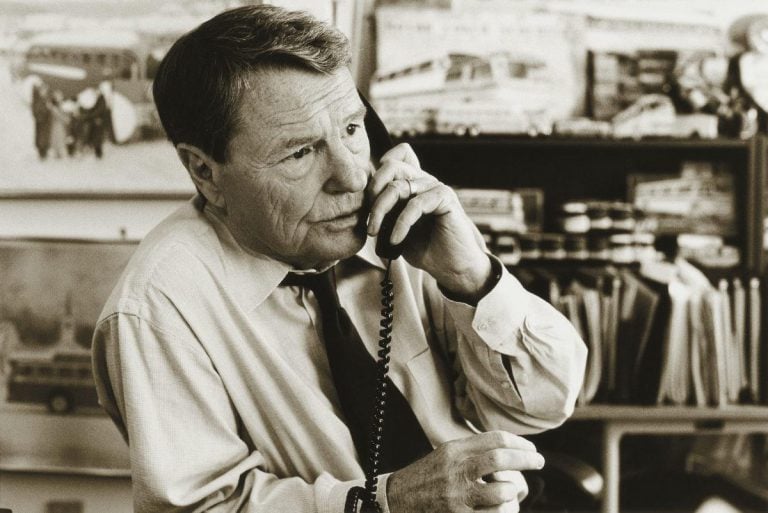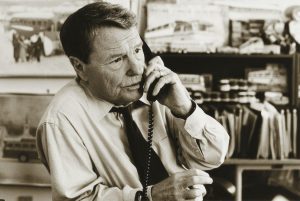 Those at PBS knew Lehrer for the unique angle he gave PBS NewsHour. During that segment, he contemplated current events. Each time, he dug deep to develop a well-rounded story that covered topics both popular and obscure.
RELATED: Alex Trebek Reflects On 2019 Living With A Cancer Diagnosis
With Lehrer on board, PBS included segments that remained true to its roots even during the world's most revolutionary of times. The start of his legacy stretches back with many big names in journalism. As early as 1975, Lehrer was a Washington correspondent for the half-hour Robert MacNeil Report. But even that does not trace back to Lehrer's earliest involvement in big news as history unfolded around him. He and MacNeil first crossed paths when they, with the then-new network, worked with the National Public Affairs Center for Television to cover Watergate.
Jim Lehrer established a strong background to keep the country and himself informed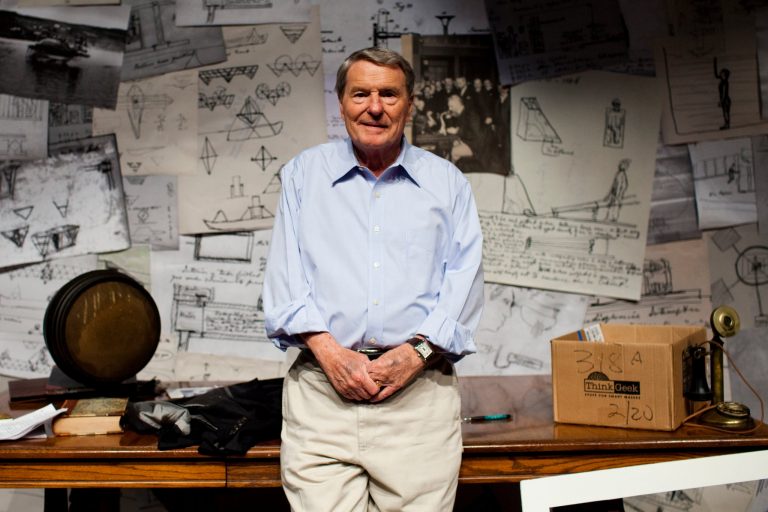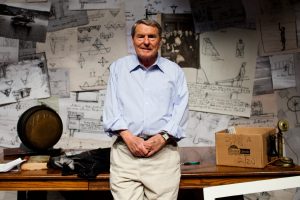 Before he and MacNeil became partners in reporting, Lehrer started from a simple but relevant background. Born in Wichita, Kansas in 1934, he studied journalism at the University of Missouri. His only break from collecting and articulating the news was to serve as an infantry officer in the late 1950s.
Lehrer and MacNeil saw broadcast journalism as a service, according to USA Today. Those undertaking this service knew they did their job right when the public had a solid understanding of an important issue. In 2001, Lehrer elaborated on his unique, fundamental belief. "I have an old-fashioned view that news is not a commodity." For him, they owed it to the very country to inform her people. "News is information that's required in a democratic society, and Thomas Jefferson said a democracy is dependent on an informed citizenry. That sounds corny, but I don't care whether it sounds corny or not. It's the truth."
Taking this mindset to heart, PBS NewsHour became what it was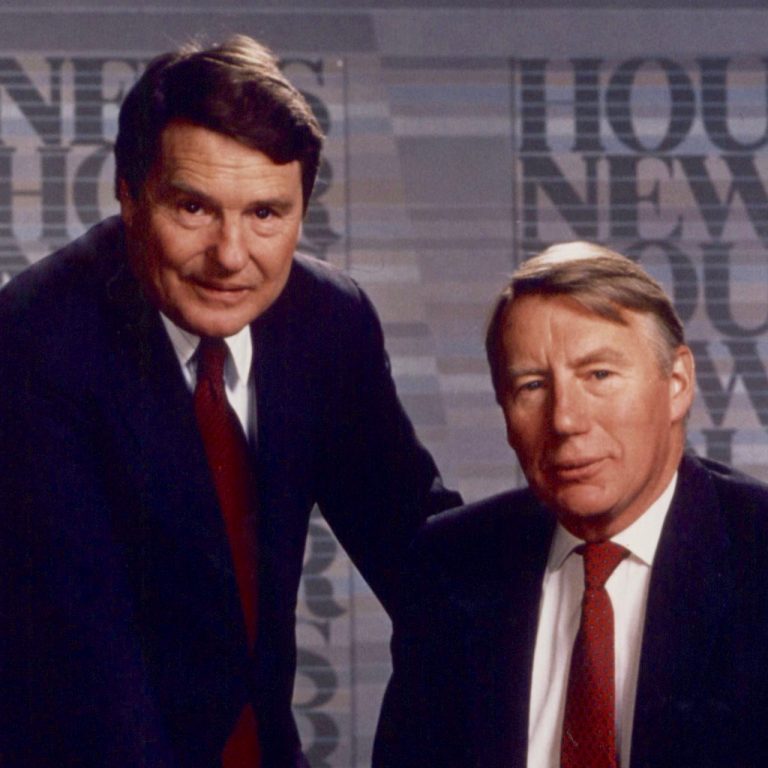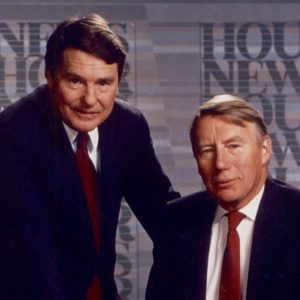 Ever an inseparable duo in journalism, Jim Lehrer and Robert MacNeil brought their vision of broadcast journalism as a service into reality. The basis for the now-famous PBS NewsHour came from their half-hour coverage on a single topic from 1975 to 1983. Soon after, they expanded their reach to cover multiple relevant issues in one show. This new format gave birth to the MacNeil/Lehrer NewsHour.
This format, with two dedicated journalists at the helm, offered a balance to debates. Two anchors interviewed relevant experts, leaders, whistleblowers, protestors, and the like. And, indeed, they did not let themselves take center stage in these. Instead they – and after MacNeil's retirement, Lehrer by himself – let relevant parties present their views to better provide perspective to an issue. Though his appearances on NewsHour depleted over time, Lehrer kept himself resigned to his choice to never state his own final conclusions on a matter. Instead, viewers had to form their own opinions based on what they had just seen.
An unorthodox approach earned a lasting legacy
I am devastated to share news that my dear friend and cofounder of the @NEWSHOUR Jim Lehrer died today at home. Sending love to his Kate and their family. https://t.co/ZxNsCcaZBj

— Judy Woodruff (@JudyWoodruff) January 23, 2020
"If somebody wants to be entertained, they ought to go to the circus," Jim Lehrer said in 1988 when critics suggested he wasn't aggressive enough on candidates whose debates he oversaw. His firm, unique approach to everything he took on made him a memorable presence in journalism.
Already, his colleagues are mourning the loss of the PBS NewsHour host and general news icon. Fellow NewsHour anchor Judy Woodruff shared her grief on Twitter, expressing her heartbreak for losing not just an esteemed colleague but a friend. Other journalists paid homage to Lehrer's legacy as well, such as Robert Costa who called him a "friend and mentor to many." The network put together a video to further honor him. Watch it below.