The year was 1982 and Saturday Night Live was undergoing some transformations. Then-producer Dick Ebersol meticulously assembled a cast that would be reliable and provide some stability while SNL righted itself after surviving stormy seas. Perhaps the most remarkable duo to come out of these endeavors was the collaboration between Johnny Cash and Elton John.
By this time, Cash was a regular across multiple forms of media; from CBS specials to benefit concerts, the Man in Black became the youngest Country Music Hall of Fame inductee not long before Ebersol invited him to host SNL. As for John, he had solidified his sparkling image as the Rocket Man, bursting with color and personality. So, what happened when they effectively teamed up?
'SNL' hosted a meeting of Johnny Cash and Elton John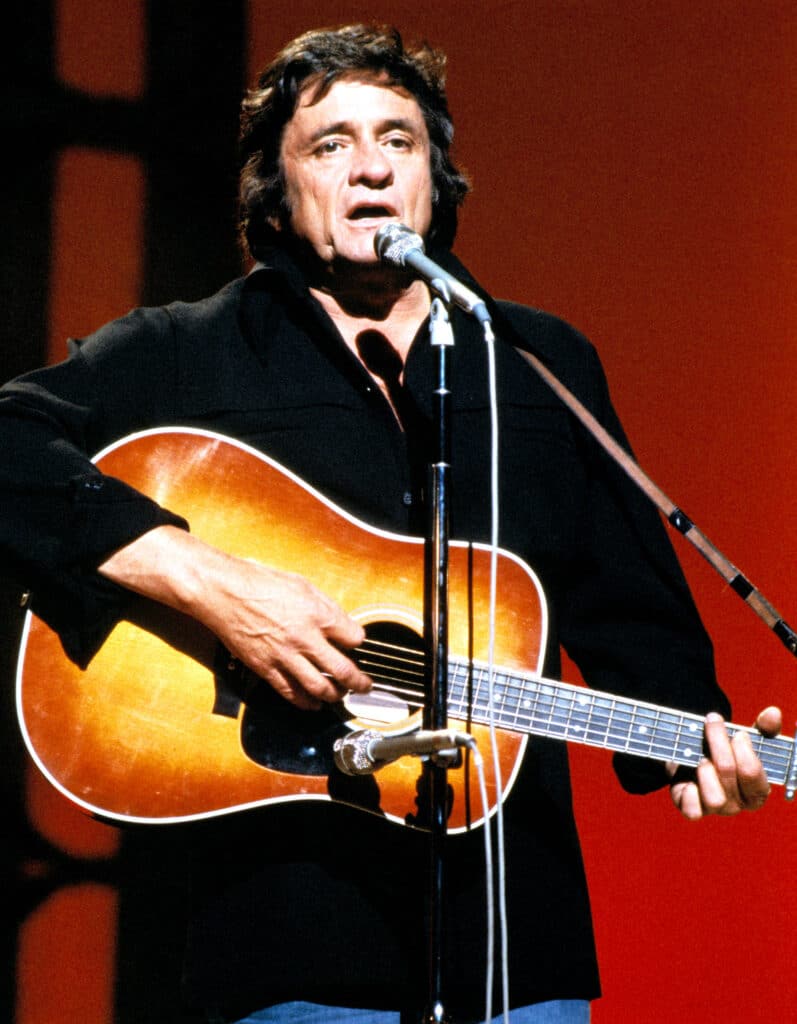 April 17, 1982 marks the time SNL allowed viewers to see two titans work together on the same project: Johnny Cash as host and Elton John as the musical guest. For this, though, they changed up their signature looks. Cash can be seen without his all-black wardrobe; instead, he is garbed in quite the opposite color scheme, all bright shades and shimmering jewelry, effectively dressed up as John himself in tribute to the artist.
In contrast, John, over with the band providing the musical performance, is dressed as a proper cowboy with Cash's affinity for black clothing. He wears the hat, jacket, and checkered shirt while playing "Ball & Chain" and "Empty Garden," two of his own classics, though not always with lyricist Bernie Taupin. But some Cash hits also got their time in the spotlight.
The Man in Black and the Rocket Man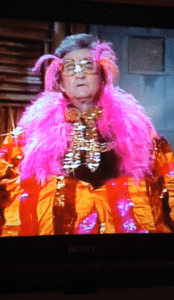 50 years ago, "Rocket Man" solidified Elton John's musical stardom. Ten years after that, he and Cash would share a venue belting out some of their most beloved hits. While John was the designated musical guest, Cash himself brought plenty to the table, performing "I Walk the Line," "Man in Black," "Ring of Fire," "Folsom Prison Blues," and "Sunday Mornin' Comin' Down."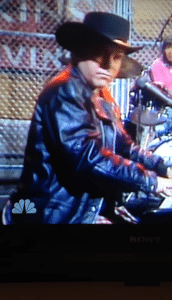 All of this at the time was experimental, from the wardrobe tributes each artist paid one another to the overall makeup of SNL. The variety show became an important springboard for many comedians since its creation by Ebersol and Lorne Michaels, who is contemplating retirement. This particular episode was a hybrid of music and comedy and even with some dramatized biographical details thrown in the mix. Revisit this meeting of the minds in the video below.