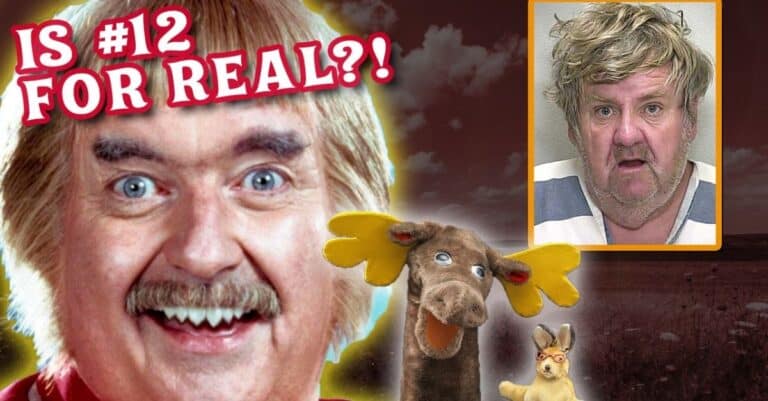 Good morning, Captain! What better way to start each day than coming out to play. It's hard to imagine how many children Bob Keeshan and his Captain Kangaroo, positively affected over the years. Heck, it ran on CBS for 29 years before it was moved to public TV. So kids from the '50s to the '90s fondly knew who this fella was.
How does someone come up with something so enduring it survived competition against Mickey Mouse? Why can we thank Captain Kangaroo for play-doh? And what health problems plagued the man behind it all? Let's dive right in.
Meet the Captain
Just who is the Captain we grew up with? That would be Robert "Bob" Keeshan, an east-coaster born and raised. He earned a bachelor's degree in education, which would serve him very well in becoming a teacher, though not in a traditional way.
Keeshan landed a job at NBC as a page, part of the network program that does a bit of everything. He also enlisted in the Marine Corps Reserve. A lot of urban myths have Keeshan pulling some amazing stunts overseas, and alongside actor Lee Marvin no less. In truth, he enlisted too late to serve in Europe or Japan. But he'd be plenty busy soon enough because as the war was ending, network television programs were gaining steam.
Returning to work at NBC, his desk was right next to Buffalo Bob Smith's office and this is where he began helping Smith with his work with Howdy Doody.
When Keeshan broke out the puppet for an afternoon show, Smith recruited him into the cast. One popular story says Keeshan appeared on camera by accident, and Smith said should stay on camera but he needed an outfit. The only one available? A clown costume. And so Howdy Doody and Clarabell the Clown were born.
Tinkering in the workshop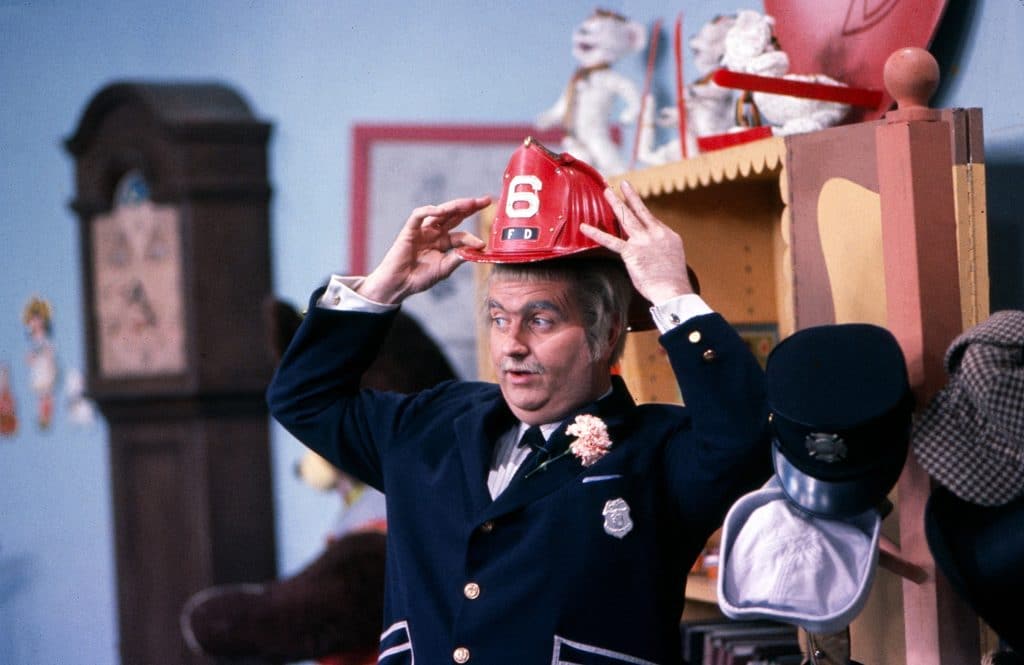 Now a secure part of children's television programing, Keeshan floated from The Howdy Doody Show to Time for Fun on ABC, and then found himself on Tinker's Workshop. Howdy Doody might have been his first foray into the genre, but Tinker's Workshop would be his most valuable stepping stone to Captain Kangaroo. Keeshan and director Jack Miller were told by a bigwig at Channel 7 quote: "Alright, you've wanted to try a weekday kids' show, get it made by Monday." The two got to work and Keeshan sprayed his hair gray when he couldn't find a proper wig.
Keeshan became the wise, grandfather archetype. Meanwhile, at CBS, the network was looking for a fresh approach to kids' television, still a pretty new genre in the '50s. Keeshan and Miller got to work, drawing a lot of inspiration from the lessons they learned from Tinker's Workshop. In fact, just like he played a grandfatherly character in Tinker's Workshop, he dreamed up Captain Kangaroo specifically thinking about, quote, "the warm relationship between grandparents and children." No wonder he'd be such a comforting sight on TV for so long!
As for the character's name, in the early days, he wore a coat with a big pocket that looked like a kangaroo pouch. Which real kangaroos use for protecting their little ones, so the name works twice! And Keeshan really liked how those two words sounded together.
Musical masterpiece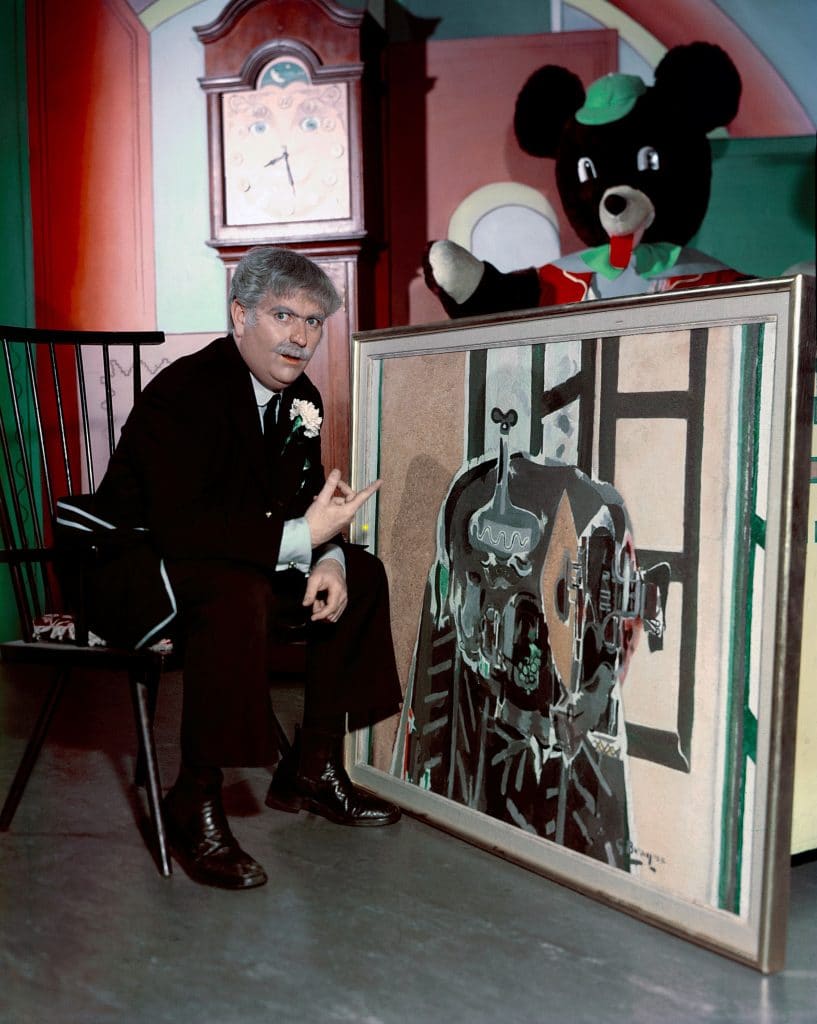 Everyone knows how that cheerful intro goes. They even had great timing, stopping the song when the Captain dropped his keys, then continuing when he got them back. Of course, this was going to be a viewer's first impression of the show, so it had to be good, and it was!
So, how did they come up with such a perfectly upbeat, catchy tune? Actually, they didn't. In 1952, a British composer named Edward White put together a song called "Puffin' Billy." The BBC used this song for its kids' program Children's Favourites. Seems it was destined to entertain kids. Or not, because it was also used in an episode of a radio show called "Murder Among the Statues." But the tune became stock audio, which made passing it around pretty easy, and a string rendition became part of "Good Morning, Captain." This helped "Puffin' Billy" live on for generations to come, too.
This song also gave some early fame to future game show host Gene Wood. For a time, he was a show staffer for Captain Kangaroo but he also sang for the theme song!
Health Hassles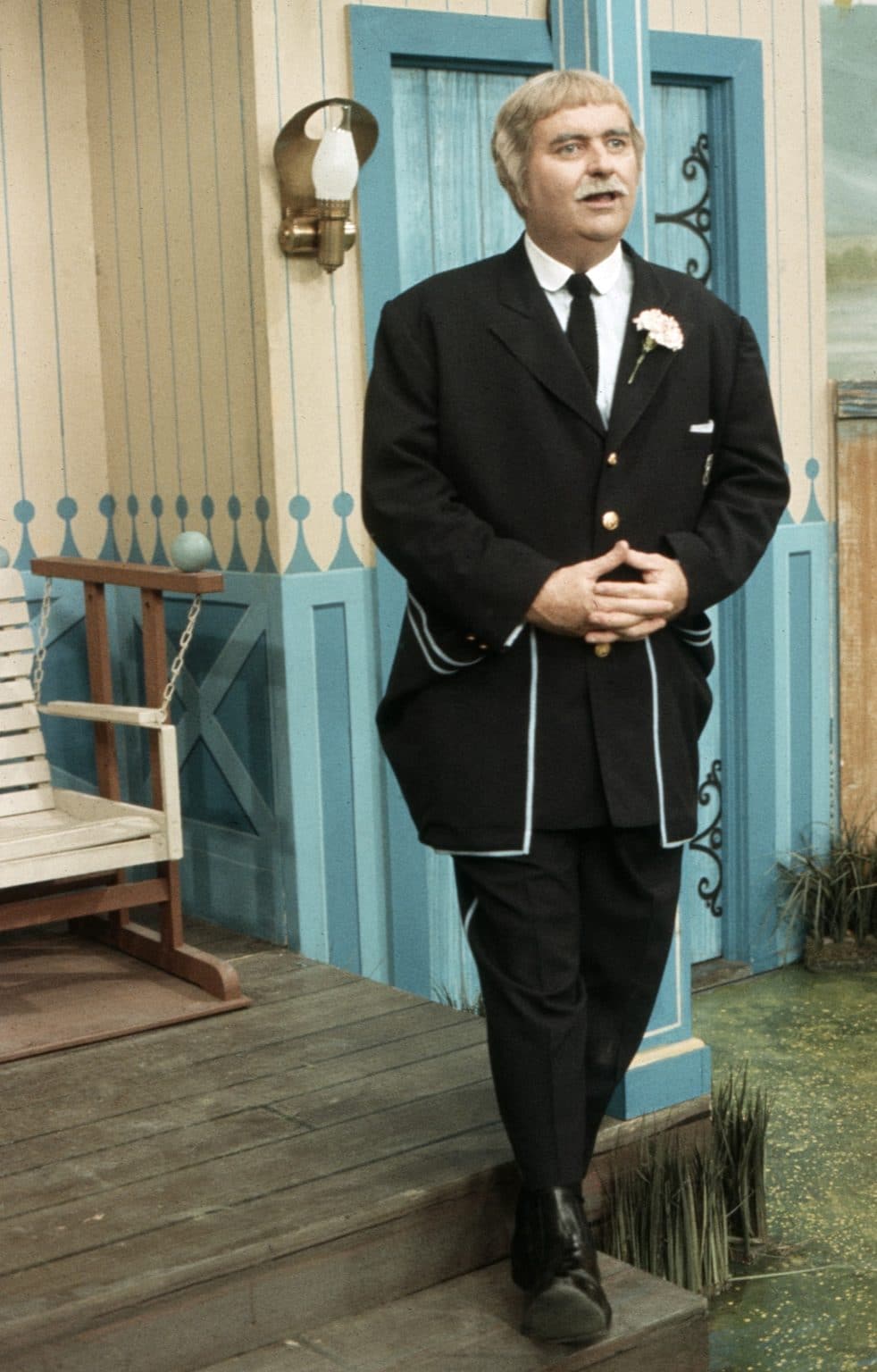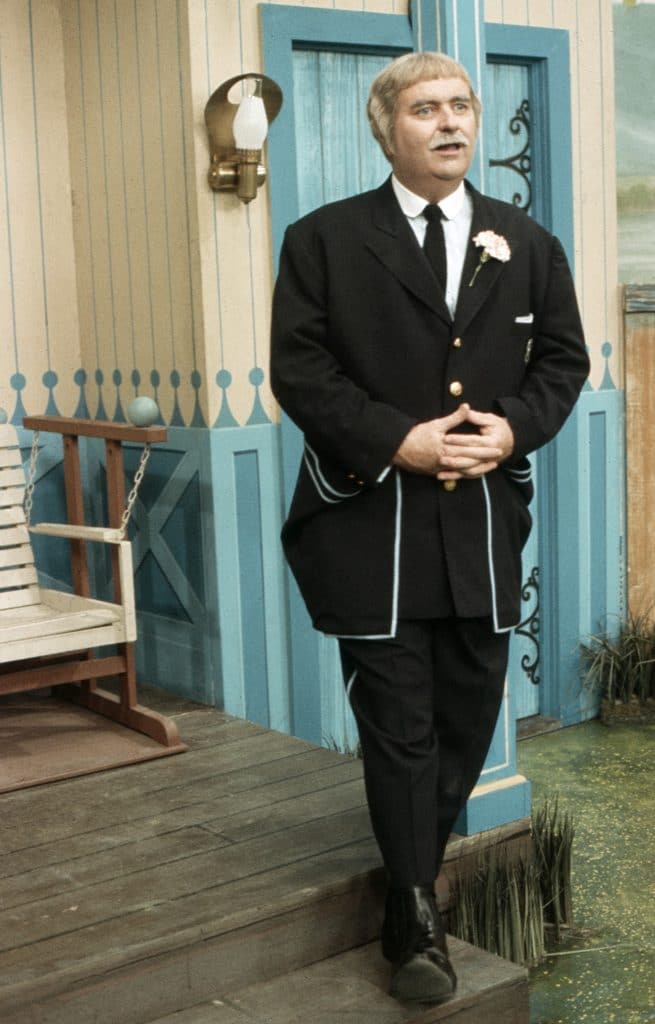 It was the summer of 1981. Keeshan had just arrived at Toronto Airport when the beloved host suffered a brutal heart attack. He was rushed to the intensive care unit for treatment, instead of his original destination. You see, Keeshan had been heading to a Parents without Partners convention. They were giving him an award celebrating his exceptional service to children.
By that point, Keeshan had no history of heart problems. But this health scare required triple bypass surgery. Less than a week after he fell ill, Keeshan was feeling better, and during his recovery, he got over five thousand letters and get-well cards from kids all around the world.
Captain Advocate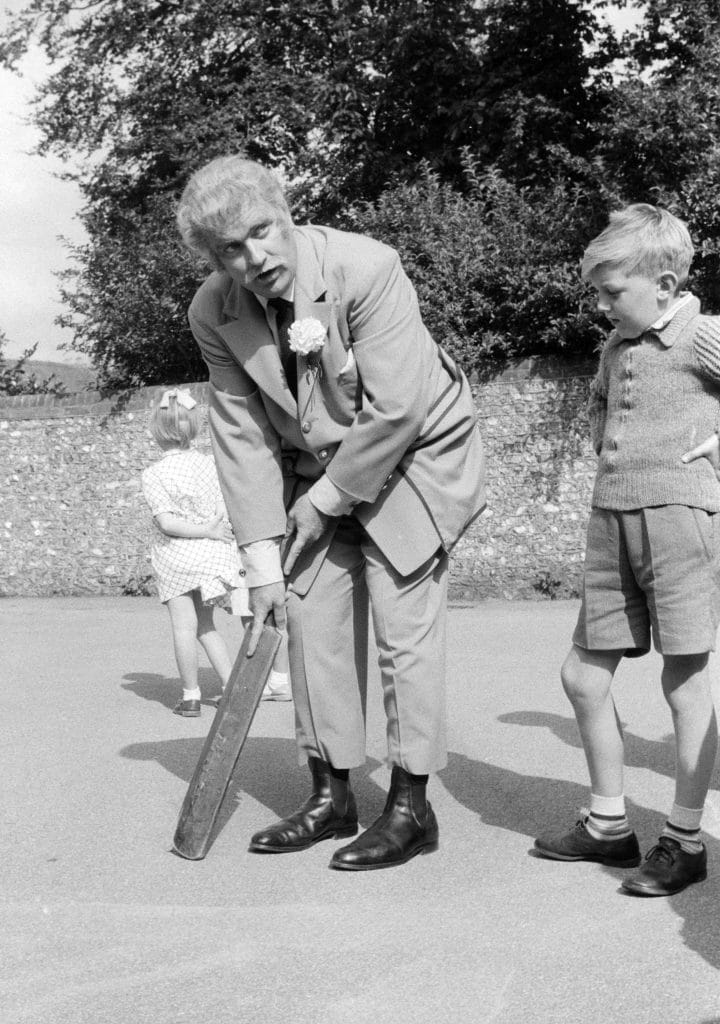 Captain Kangaroo managed to stand out during the rise of kids' programming, and good thing, too, because its 1955 premiere fell on the same day The Mickey Mouse Club began. And We uncovered some behind the scene secrets of that program too, so check that one out after!
So that's some steep competition. But Captain Kangaroo held his own and then some. Strangely, this kids' show… didn't have any kids on it. Apparently, Keeshan wanted to talk directly to the children watching on TV, so he cut out as many barriers as possible. Captain Kangaroo tore other barriers down too. The casting of African American stage manager James E. Wall as Mr. Baxter in 1968 made Captain Kangaroo one of the first racially integrated shows. Lead by example, Oh Captain, My Captain!
He also closely tracked commercials and advertising. Toys needed the green light from Kheeshan, and to do that they needed to promote creativity and action. Anything he thought was bad for kids wouldn't make the cut. So, Etch-a-Sketch was an easy favorite. Keeshan also helped re-brand Play-doh as a kids' toy instead of wallpaper cleaner. Once that cleaning product became outdated, it enjoyed some sales as a creative toy, but business flourished once the Captain showed it off.
And who else bought a Schwinn bike because of the Captain? Schwinn was one of the show's early sponsors, and even after laws about advertising to kids limited what they could do, the show made the character Mr. Schwinn Dealer to continue to ride.
In his own words
Many people quite literally grew up with Captain Kangaroo but his words of wisdom and love are still accessible today, thanks to the books under his name. History and TV buffs can see a photographic timeline of the program with Good Morning, Captain. And, he's still teaching in the book Growing Up Happy: Captain Kangaroo Tells Yesterday's Children How to Nurture Their Own.
And then the Itty Bitty Kitty series is his way of reaching today's youth across generations.
Crunch and competition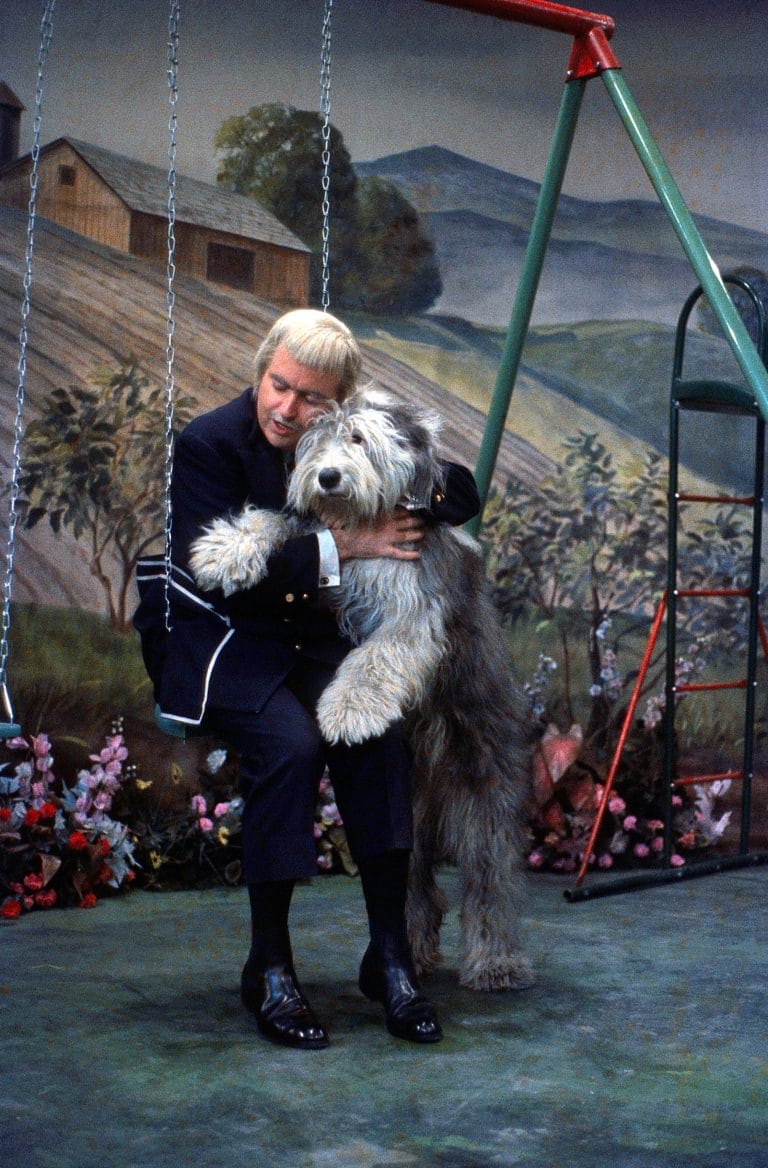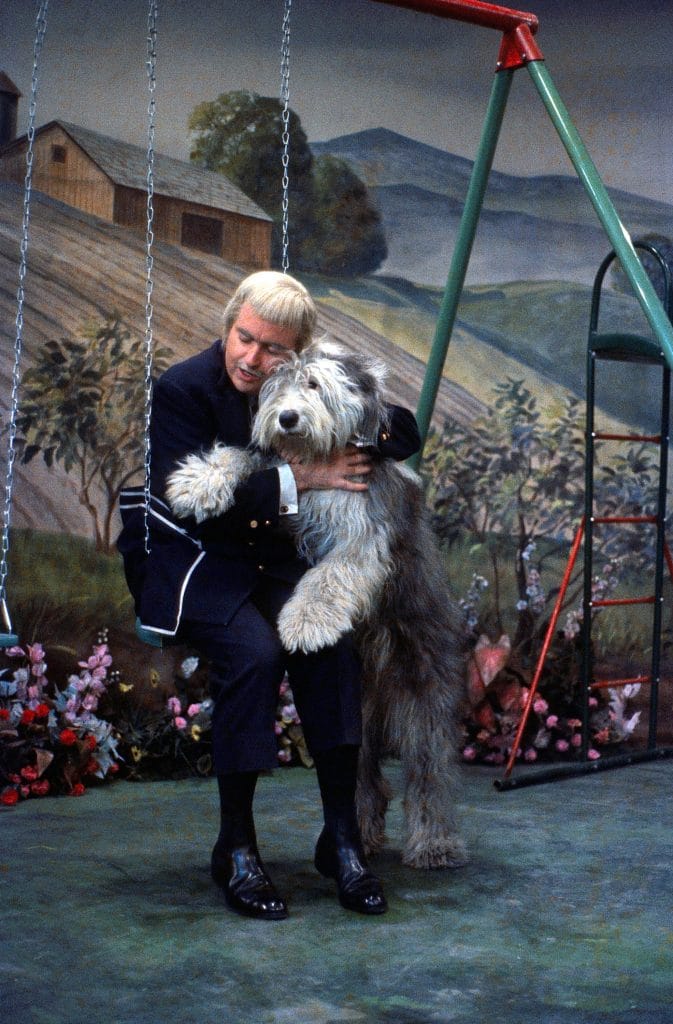 With Keeshan at the helm from 1955 to '84, Captain Kangaroo won six Emmy Awards and three Peabodys. Keeshan got a National Education Award, inducted into the National Association of Broadcasters Hall of Fame, and a Distinguished Service Award from the American Medical Association. People from all walks of life agreed, this guy was good for America's youth.
But money talks, and for how well he did with kids, adults were the bigger audience to target. Captain Kangaroo was trimmed and shuffled around the morning time slots. First, the length was cut in half to 30 minutes, then moved to much earlier, then to one hour on weekends, then finally just 30 minutes on Saturday. On top of that, it competed with the TODAY show and other CBS programs covering some pretty turbulent times back then.
Keeshan wasn't happy with all these cuts, so when his contract expired, he parted ways with the network; Bob became the Captain in over 9,000 appearances. But he still wasn't done promoting children's causes for some time.
Lobby hobby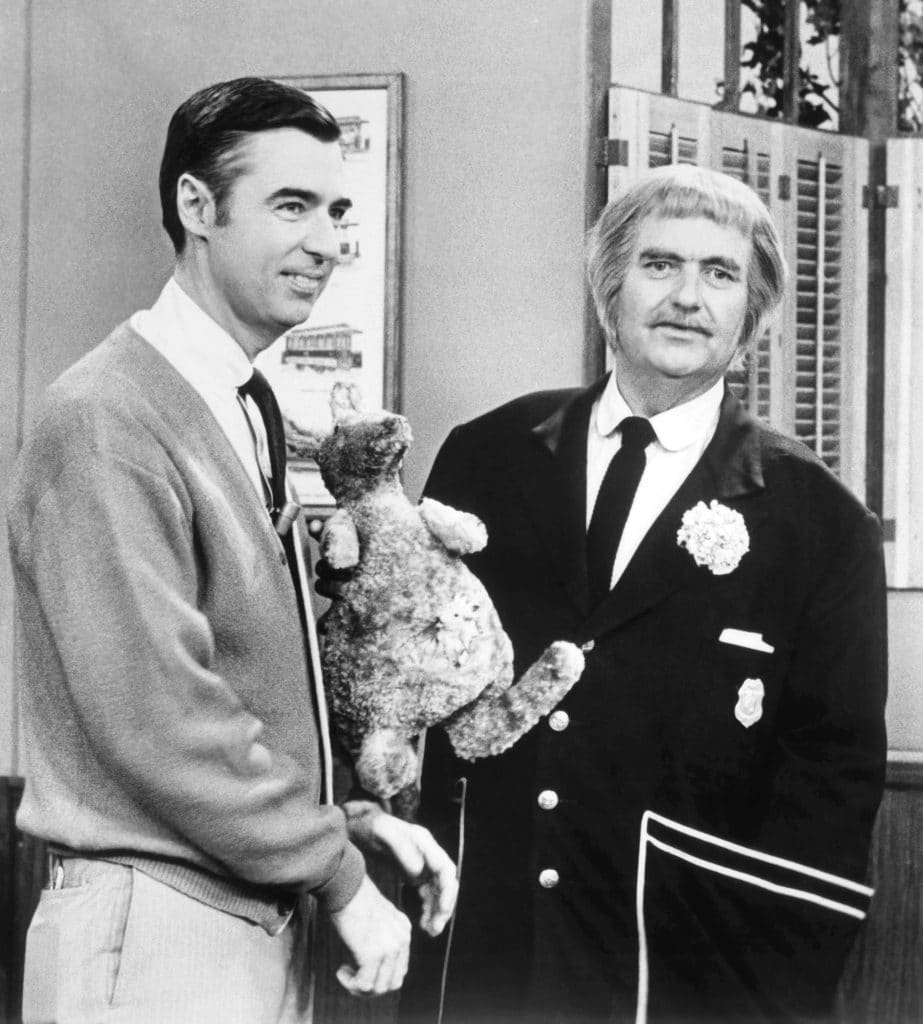 Some friendships require little effort, it seems meant to be. Probably none more so than Captain Kangaroo and Mister Rogers. Both Keeshan and Rogers would talk about how disappointed and worried they felt about the direction of kids' programming. Keeshan slammed programs like Transformers and He-Man because they didn't educate kids. He worried about violence in video games and the use of tobacco. He also co-founded a business that put together daycare programs for companies around the country, so the kids were guaranteed care while their parents worked.
In fact, Keeshan saw playtime as work for kids, especially those under six. It was serious business and how they learned the most. See, mom? I told you hours of building with Legos towers would pay off.
This long-running children's show was only beaten out by Sesame Street in 1999. Bob was at the forefront of an entire genre and stood out against all the competition because you could see the love this kind soul brought to his job. Passion. Care. All the right things. The good captain passed away on January 23, 2004, but simply revisit any Captain Kangaroo video online, and the comments will be flooded with people calling the show the best there will ever be.
So, do you agree? Will there ever be another Captain Kangaroo? Or Mr. Green Jeans? Please share all your Kangaroo memories in the comments below, we read every one.