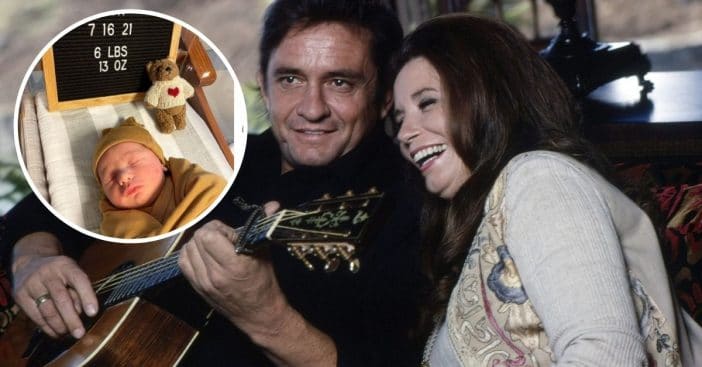 John Carter Cash, the son of Johnny Cash and June Carter Cash, just had a baby! John and his wife Ana Cristina had a baby boy named James Kristoffer Cash. James is their second child together. John has three other children from previous marriages.
John shared a photo of the baby with his birth stats. He wrote, "#jameskristoffercash born July 16, 2021 at 9:13am. Mother @anacristinacash is doing well. #jamescash is a #hungryfella !! Ana Cristina and I are honored to share the announcement of his birth with the world!"
Johnny and June's son had another baby
View this post on Instagram
James' middle name Kristoffer pays tribute to Kris Kristofferson. John's other children are young Grace June, Joseph John, 25, Jack Ezra, 15, and AnnaBelle, 19. John wants to keep his parents' legacy alive with his children and his career.
RELATED: June Carter's Son Talks About His Mom's Alleged Affair With Elvis Presley
View this post on Instagram
He once said, "In some ways, Cash and Carter is a family business that's been handed to me. There's some of us that would have done it and some of us that wouldn't, and I wasn't trained to do it. But all my life I've been surrounded by Carter and Cash, and I saw how my parents handled themselves, and how they separated their creative life and entertainment from their own personal reality of who they were."
Congrats to John and Ana! James is so cute. Hopefully, they share more adorable photos soon! We know Johnny and June would be over the moon to meet their grandson. Sadly, they both passed away in 2003.