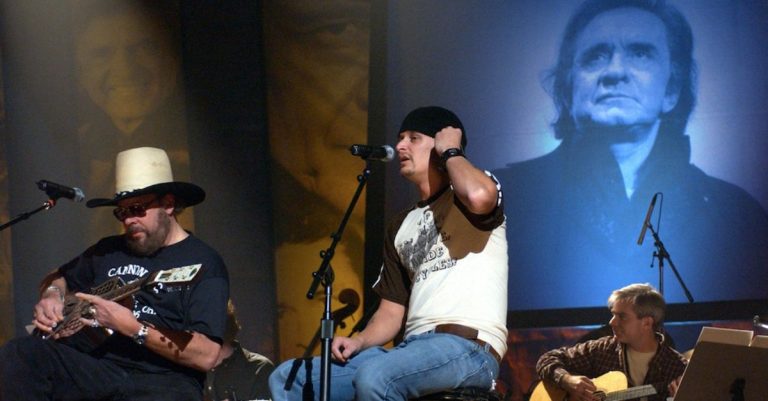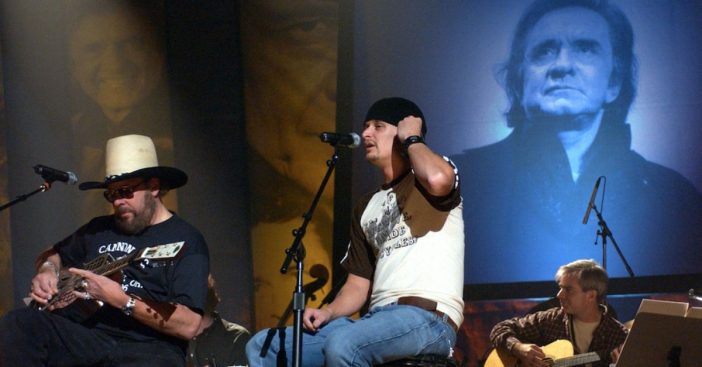 Do you remember the CMT Memorial Tribute to Johnny Cash back in 2003? Kid Rock and Hank Williams Jr. truly gave an incredible performance to honor the legendary singer. Kid Rock introduces the song dedicated to Johnny, but also says that he didn't know the singer as well many people in the audience did. He also commends Johnny's family for being able to deal with his passing (back in 2003).
Kid Rock says that the strength they embodied shows what kind of man Johnny really was. By that point in Kid's speech, you can see Johnny's daughter, Rosanne Cash, and her younger brother, John Carter Cash embrace each other.
Kid Rock and Hank Williams Jr. perform a Johnny Cash hit
After a round of applause fills the room for Johnny's children, the song begins. A classic, "There Ain't No Good Chain Gang." This song's original recording is as a duet with outlaw country singer Waylon Jennings back in 1978. The concept behind the song was that it was written by a prison inmate who is writing to his family.
The song would go on to reach the No. 2 spot on the Billboard charts. While no one can top the original, we think Kid Rock and Hank Williams Jr. did honor the late singer quite nicely.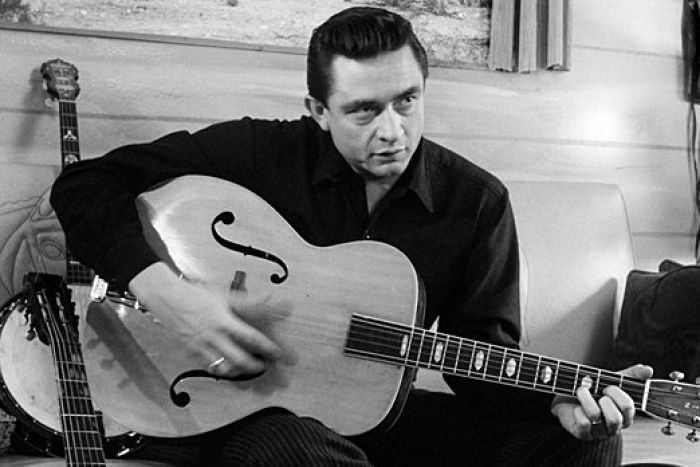 Check out the tribute performance below if you're a true Johnny Cash fan!