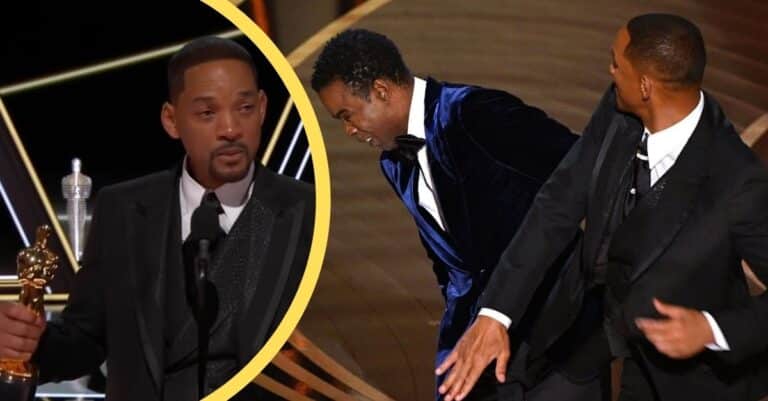 The 2022 Oscars were held on Sunday at the Dolby Theatre in Los Angeles and continue to spark much debate after actor Will Smith slapped Chris Rock for a comment he made about his wife Jada's hair, which she wears shaved. Kenny, the brother of Rock, has his views on what should happen to Smith.
Smith subsequently apologized to his fellow attendees, as well as family members of himself and Rock. He has also withdrawn from the Academy of Motion Picture Arts and Sciences, even as the board debates disciplinary measures. However, Kenny feels his Oscar for Best Actor should be revoked as well. He also shares his experience watching the events unfold on stage.
Kenny Rock feels Will Smith's Oscar should be revoked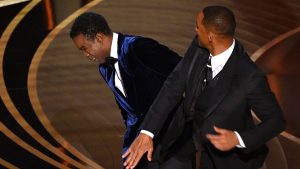 Kenny feels the Academy should have handled the night differently. After slapping Rock, Smith stayed at the ceremony and soon after accepted an Oscar for his performance in King Richard as the father of Venus and Serena Williams. Kenny argues that Smith "should have been escorted out of there. He also asserts that his brother did not know Jada has alopecia, which causes the immune system to attack hair folicles. "The joke was funny. It wasn't hilarious funny," Kenny reasoned, "but I know that if he knew that she had alopecia… he wouldn't have made a joke about that. But he didn't know."
Smith resigned from the Academy in a recent statement and made further apologies to those involved, though in his initial Oscars acceptance speech, he did not apologize to Rock. Instead, he cited Richard Williams as a protector of his family. "I might have looked at it differently had he initially apologized when he got on the stage and cried and accepted the award," Kenny said in response, "but he didn't, so, right there that tells me that it is something else." He does not see his later apology as "genuine," instead believing "his publicist and the people that work under him probably advised him to do that." Kenny wants Smith's Oscar revoked as well.
Kenny speaks as a sibling
Kenny Rock has also vocalized support for his brother, Chris, while demanding severe punishment for Will Smith. https://t.co/SYhJnt0p93

— TMZ (@TMZ) April 5, 2022
It is reported Kenny has watched the video of Smith slapping rock 20 times. "It eats at me watching it over and over again because you've seen a loved one being attacked and there's nothing you can do about it," he said of the experience. "Every time I'm watching the videos, it's like a rendition that just keeps going over and over in my head. My brother was no threat to him and you just had no respect for him at that moment. You just belittled him in front of millions of people that watch the show." In addition to revoking Smith's award, Kenny also wants the Academy to bar him from future events. Even though Smith has resigned, he can still be brought back to later ceremonies; resignation means he is no longer a voting member.
— Tony Rock (@TONYROCK) March 30, 2022
Other relatives of Rock and Smith have shared their thoughts on the night's events as well. On Twitter, Tony Rock simply confirmed he does not accept Smith's apology. Smith's mother Carolyn told a CNN affiliate, "He is a very even, people person. That's the first time I've ever seen him go off. First time in his lifetime… I've never seen him do that." The board is discussing any further disciplinary actions. ITV writes that the Academy does not have a history of revoking Oscars – only once because of a technicality. The latest Oscars ceremony has sparked an ongoing discussion about who was right and wrong, the culture of the entertainment industry, the work of comedians, and race, given the additional significance of Jada's shaved hair and the important cultural role hair plays for Black women; only in 2019 did California become the first state outright banning discrimination against workers and students for their natural hair. Rock has been cited as someone who defends Black women and their natural hair – through his documentary Good Hair – and accused of using his humor to belittle this demographic. But comedians feel Smith's actions in general set a dangerous precedent against those in this line of work.
What do you think of Smith's actions and what should be done?