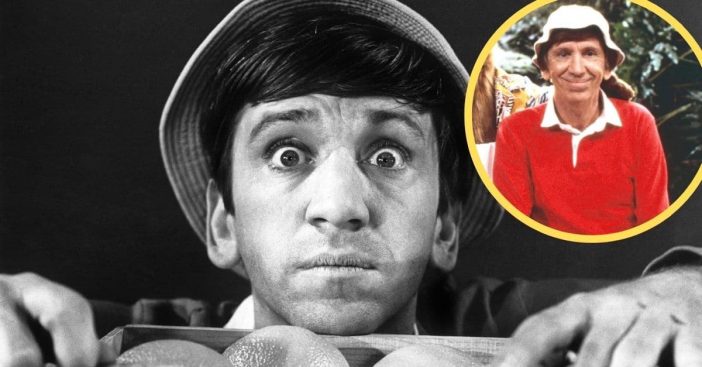 UPDATED 4/5/2022
Hop on board the S.S. Minnow and prepare for a thrilling tale. This adventure follows seven castaways in a desperate and hilarious bid for civilization — if they can survive each other first. The core group of characters was comprised of a skipper, a millionaire couple, a movie star, a professor, Mary Ann and, of course, Gilligan himself! Played by Bob Denver, he was the glue of the group whether they wanted him to be or not.
Denver's journey began in the untamed wilds of… New Rochelle, New York, where he was born on January 9, 1935. However, he left towering skyscrapers in exchange for a smaller Texas city before again relocating to California where he graduated Loyola University. At first, Denver's background put him on a totally different career track: education. He coached sports and taught math and history at Corpus Christi School, an elementary Catholic school that was located in Pacific Palisades, California.
Building an island and career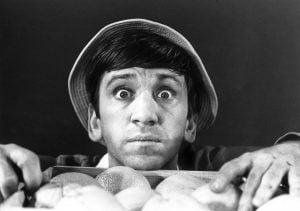 Bob Denver began his career modestly in 1957 with small TV roles. While balancing his educational career, he tried out for the sitcom The Many Loves of Dobie Gillis, his sister, a secretary on the production lot, pulling some strings and convincing Denver himself to try out for it. Had that gambit not worked, he never would have gone for it. The move proved worth it — the show ran 1959 to 1963 for a total of 144 episodes  — and he redirected his career, gearing it towards acting.
From that point on, Denver built major success on his own merits. Though Gilligan's Island fans recognize him as the bumbling Gilligan, Denver could actually be serious with his roles. Proof of this came from his work as physician Dr. Paul Garrett in Dr. Kildare. As Gilligan's Island loomed, though, the network also pushed his image on The Andy Griffith Show to get viewers more familiar with the face of this upcoming star.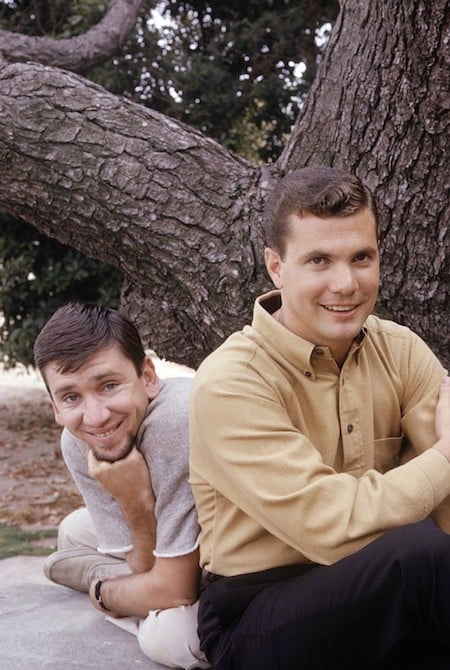 Getting the part of Gilligan actually wasn't easy. One of the things that has plagued stars of old TV shows is the fact that they get typecast and Hollywood execs could never quite see beyond their most famous roles. Ironically, Bob nearly did not get cast as Gilligan due to the fact he had had that successful run on Dobie Gillis as Maynard Krebs. When he was suggested to Sherwood Schwartz, the creator of Gilligan's Island was against it, because he didn't want a "beatnik-type" on the island; he was looking for something more in a stumbling innocent type. Thankfully when they did meet, Bob was able to prove to him that he was the right man for Gilligan.
What kind of cancer did Bob Denver have?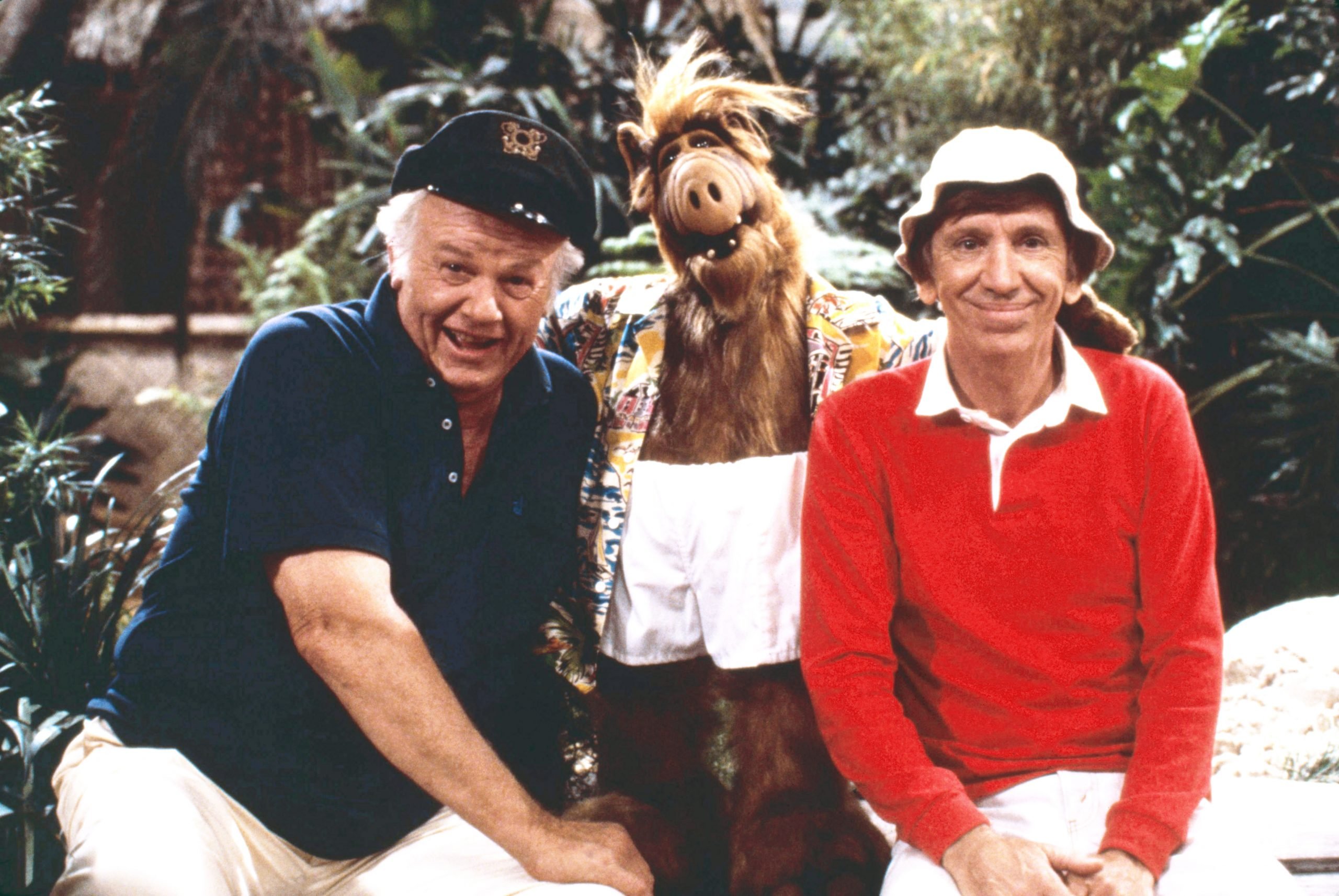 Convincing Schwartz was a bit of a double-edged sword given that No matter what else he did, it is likely Gilligan's Island — his second regular TV series — that Bob will most closely be associated with whenever his name comes up. We refuse to set up the premise of seven stranded castaways for fear of getting that damn song stuck in our heads again … too late! The series aired from 1964-67, amassing 98 episodes (not counting the first pilot). The show spawned a pair of animated series  for which Bob provided Gilligan's voice, 1974's The New Adventures of Gilligan and 1982's Gilligan's Planet; as well as three reunion TV movies, Rescue From Gilligan's Island (1978), The Castaways on Gilligan's Island (1979), and The Harlem Globetrotters on Gilligan's Island (1981).
One thing that Bob made clear was that he was never bothered by criticisms of the show. In an interview with peteranthonyholder.com it was pointed out to Bob that the audience loved Gilligan's Island even if the critics didn't. "The critics just killed our show," he said. "I think out of 100 reviews, there were 99 bad and one good one. But it didn't bother us, because we knew we were doing something really silly and something very, very broad. You know, a lot of physical comedy. But the premise, I felt, was just really hilarious. And then I had a cast that was really excellent. You know, each person was perfect as their character. What's happened is it's picked up kids every year. I get letters. Just last week I got one from a mother who said, 'the one-year-old is watching it in the highchair. Please send an autographed picture.' … It just rolls on. I understand why a lot of the intellectuals or the elite don't really get behind it, because it's that kind of comedy that you can put down really easy."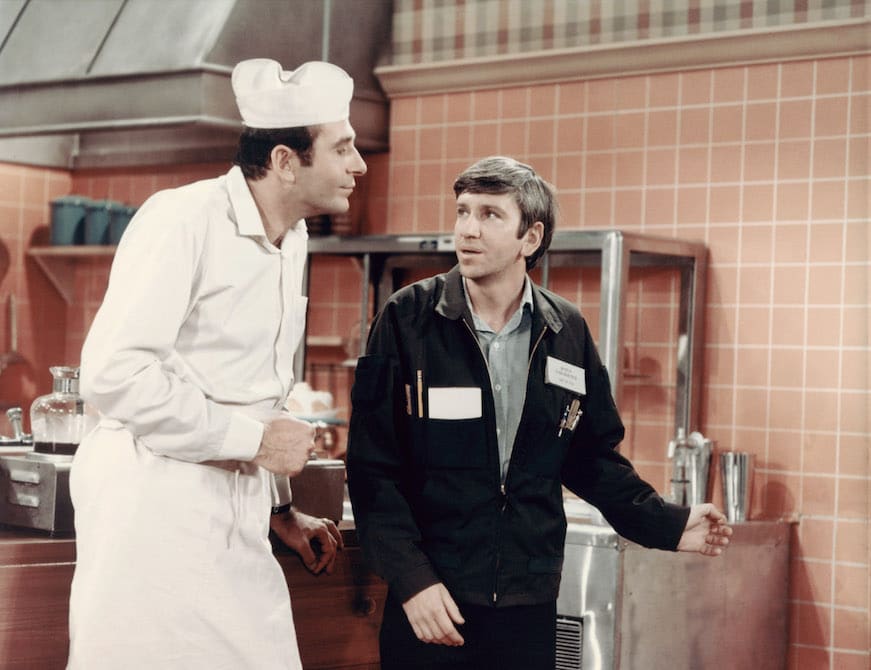 Never quite enjoying the same success, he nonetheless starred in the 1968 to 70 series The Good Guys, co-starring Herb Edelman; 1973 to 1974's Dusty's Trail, co-starring F Troop's Forest Tucker; and the1975 Saturday morning live action series Far Out Space Nuts.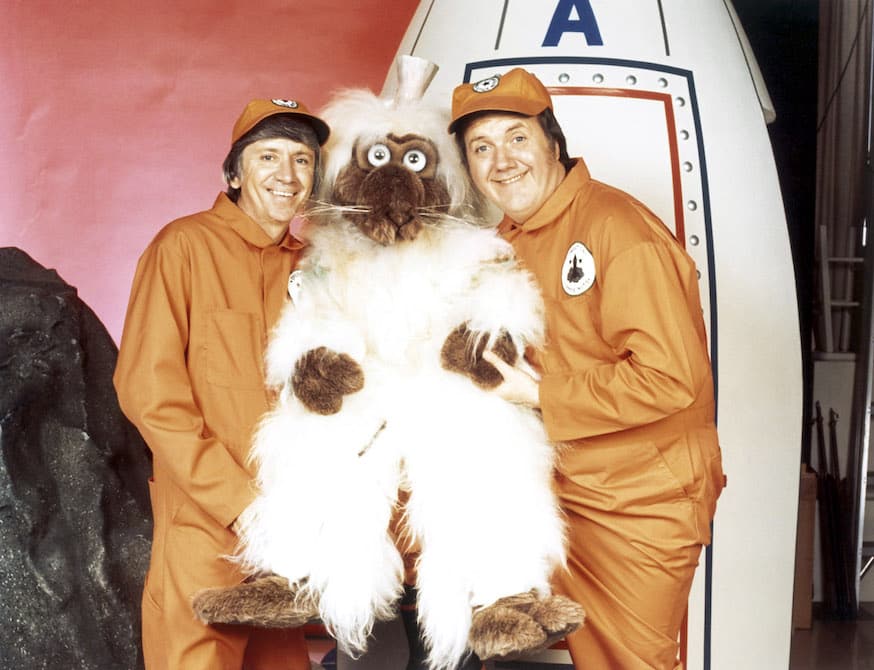 As time went on, he guest starred on some shows and appeared in a few films, but spent much of his time on stage, including Broadway, where he took on the lead in Woody Allen's Play It Again Sam, which he took on the road for nearly seven years. Dinner theater followed, where he enjoyed significant success.
He put his money towards admirable causes. In fact, Bob and his wife Dreama tried to give back through their Denver Foundation, which dispersed funds to families with special needs. Surprisingly, he more or less disappeared from the spotlight in later years, though Dreama offered an explanation for that in her memoir, Gilligan's Dream: The Other Side of the Island.
She explained to Fox News, "He was very under the radar, and never put himself out there that much. He put the characters out there, but not himself. I wanted the fans to know who he really was, because he was a special, special man, especially when dealing with our son Colin, who has severe autism. I thought it was important to tell people that he set aside the last 21 years of his life to be with me and take care of our son, who had to have full-time care, [because he] didn't want me to do it alone. That speaks to the type of human being he was … He was highly intelligent, and I think that is the most surprising thing about him. He was extremely intelligent, and that didn't always come across in the characters that he played."
Sadly, Denver also smoked a lot and this habit caught up with him. At 70, he developed intense stage IV hypopharyngeal cancer. This cancer builds up at the bottom of the throat, where the esophagus and the windpipe connect. He passed on September 2 after receiving a bypass surgery earlier in 2005.