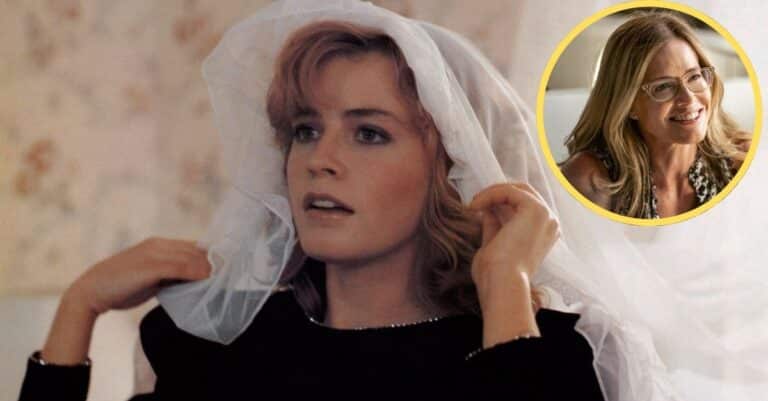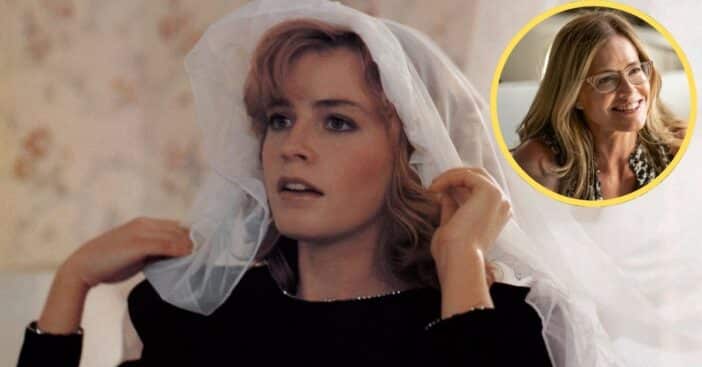 She was a teen idol throughout the 1980s thanks to her breakout in The Karate Kid and today Elisabeth Shue is still in the industry winning hearts and building quite the filmography. But along the way, she has found ways to defy the image attributed to her in the early years of her career, while at the same time finding happiness outside of the industry. Catch up with Elisabeth Shue today.
Born on October 6, 1963, Shue grew up in New Jersey with parents who were both leaders in their respective industries. Throughout her upbringing, she was close with her three brothers, William, Andrew, and John; she and John were actually inducted into their school's Hall of Fame, and Andrew went on to also successfully pursue acting. For Shue, though, college academics and acting proved a difficult balance to maintain and though she was poised to graduate from Harvard, she withdrew to focus on acting.
How old was Elisabeth Shue in 'The Karate Kid?'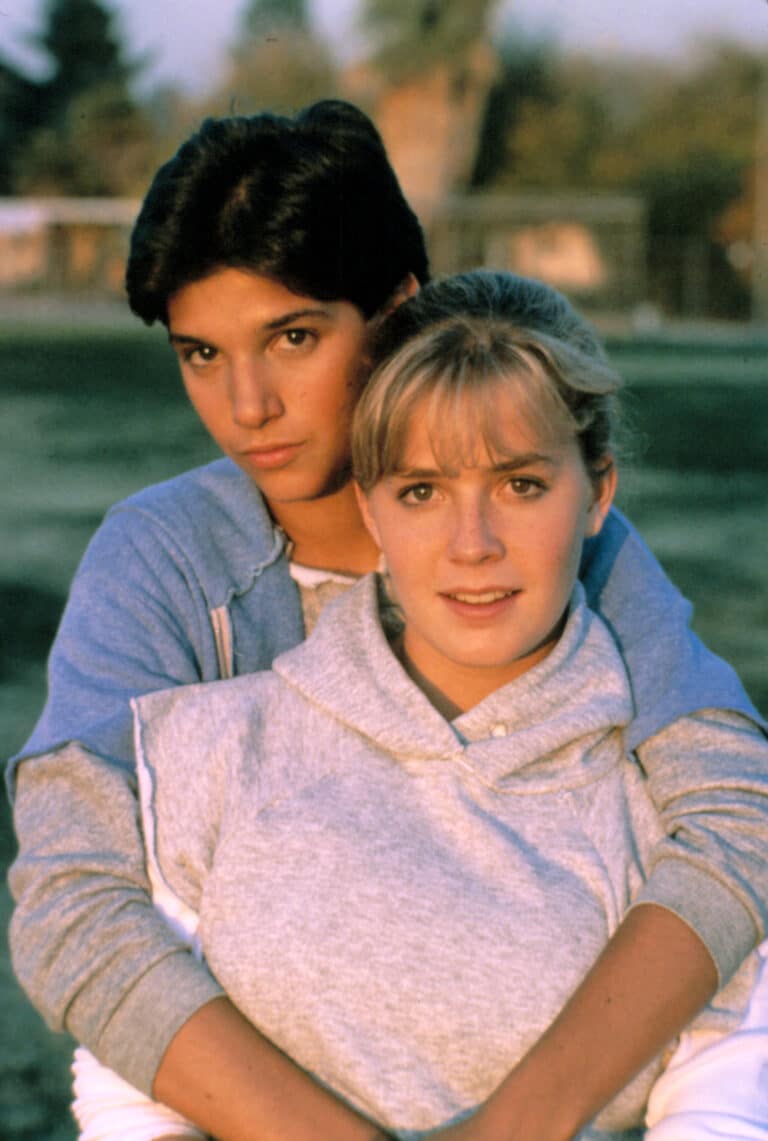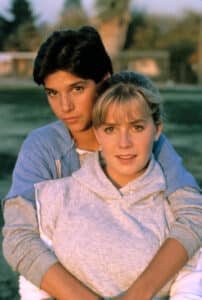 Shue's start in front of the camera was through commercials, including ads for Burger King; some of these put her alongside Lea Thompson and Sarah Michelle Gellar as they too built their portfolios. Though her first film credit was in 1983's Somewhere, Tomorrow, her big breakthrough was her second movie, The Karate Kid, which saw her play the love interest Ali Mills to Ralph Macchio's crane-kicking main character. She would have been around 20 when the film released on June 22, 1984, and that would not be the last Shue would see of the dojo.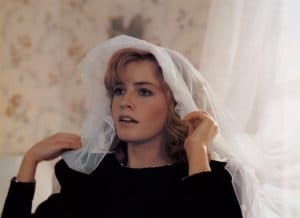 But until then, her resume continued to flourish since that quintessential '80s martial arts drama. Just three years later and she racked up another movie she would become well-known for, that of Adventures in Babysitting, followed by both Back to the Future Part II and Part III. Staying busy throughout the '90s, Shue earned an Academy Award nomination for Best Actress thanks to her performance in Leaving Las Vegas alongside Nicolas Cage. This was a huge accomplishment for her as an actress and an important step for her potential, as Leaving Las Vegas featured very serious subject matter and Shue was no longer exclusively the girl-next-door archetype.
Free of this mold, Shue continued to defy expectations and trends by stepping outside of the industry for some important personal growth.
Shue threw herself into a school reunion twice over
Though she did not finish her education at Harvard the first time, Shue did not completely scrap that dream – far from it. She actually took time in 2000 to return to Harvard, this time successfully securing her B.A. in political science. Even then, she wasn't sure she was done and voiced interest in 2005 in learning more. "I really still have a fantasy of getting my masters," she shared, "maybe in a different subject that I would be interested in teaching one day. I still have that interest and I can see myself doing it one day." She'd be doing so with a lot of titles to her name – not just actress but also wife and mother. As of 1994, she's been married to Davis Guggenheim, a writer, director, and producer responsible for ER, 24, NYPD Blue, and many more. Talk about a power couple!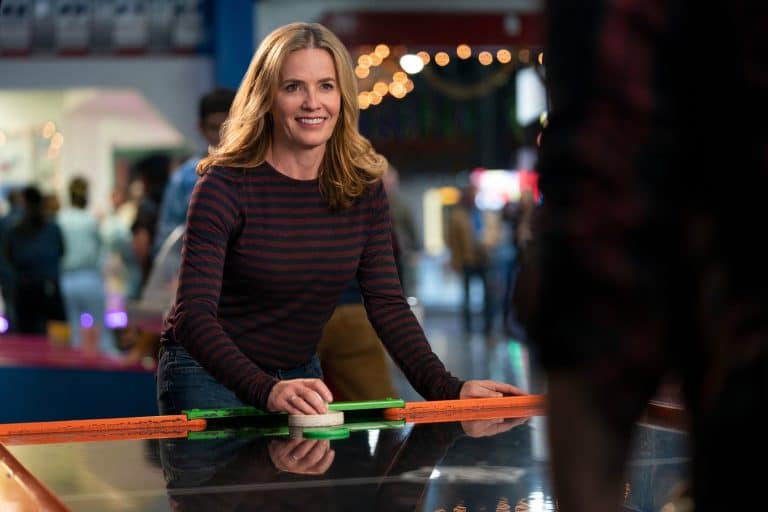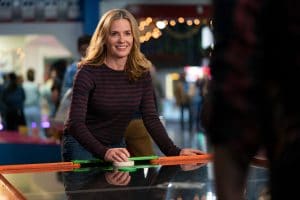 Today, she is 58, and recently found time for one more big class reunion. It turns out Karate Kid wasn't finished telling its story back in the '80s and audiences were treated to a sequel series called Cobra Kai, first hosted on YouTube Red and then Netflix, following the first film's antagonist Johnny Lawrence. Several original cast members returned to their movie roles and in the third season, Shue joined that list once again as Ali Mills. "I was just waiting for [them] to ask me, and they just took forever," Shue said of the process. "No, I'm kidding. But then I had to negotiate whether I was going to be able to do karate because I wanted my own dojo." Neither her nor her character ended up performing any feats of martial arts miracles, and she admits "I have a chip on my shoulder" because of that.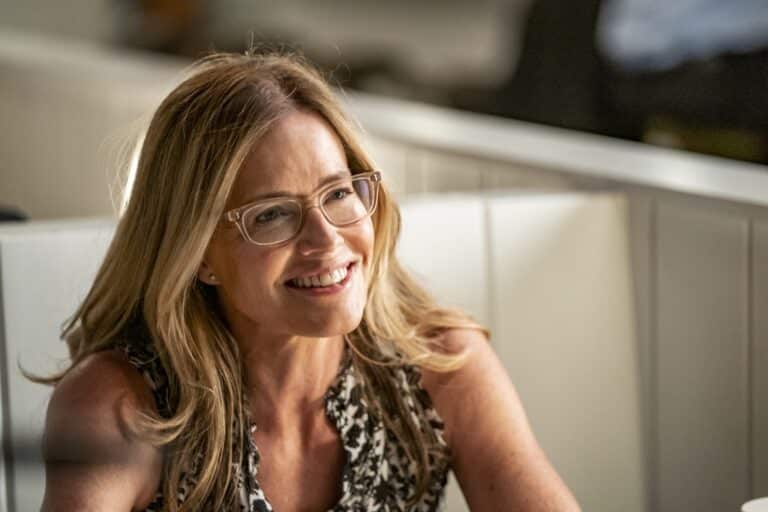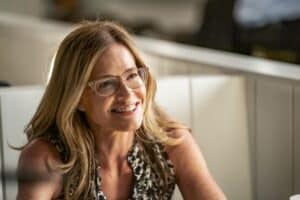 But at the same time, filming Cobra Kai was impactful for her. Shue said, "It was literally like a high school reunion; it felt like no time had passed. Like none at all." Maybe she can still teach some forms to her children, Miles, Agnes, and Stella. Generally, though, Shue keeps most of her family life private. But as for her work, we last saw her in 2020's Greyhound and in 2022 she can be seen in The Boys Presents: Diabolical. This comes after adding a BAFTA, Golden Globe, and Screen Actors Guild nomination to her name. Keep it up, Elisabeth Shue!