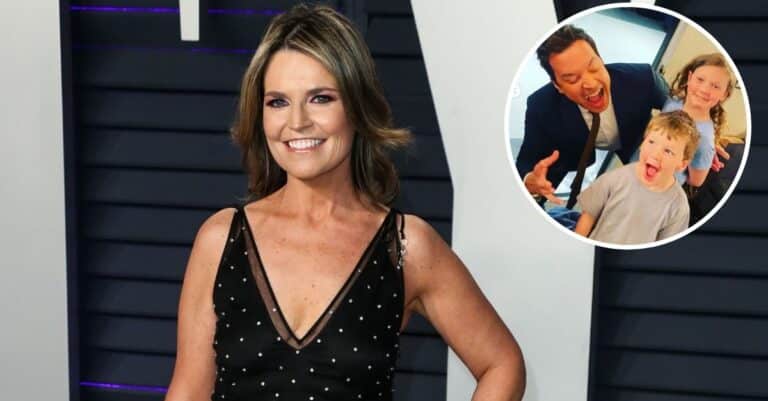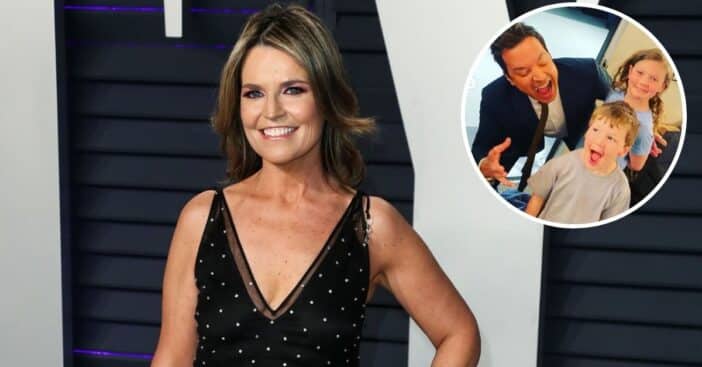 Savannah Guthrie's adorable kids "crashed" Jimmy Fallon's The Tonight Show, and had a grand old time while backstage. The Today co-host stopped by the set of the show, joined by daughter Vale, 7, and son Charles "Charley" Max, 5, for some fun with Fallon.
In some documented photos, Guthrie shows the world how much fun they all had while back there. "Took the kids with me to @fallontonight. Their post show "congratulations" turned into a massive dog pile in the Tonight Show hallway," she writes on Instagram. "@jimmyfallon couldn't have been sweeter to them (little people are his people) AND we trashed the green room like rock stars!! Thanks for the memories, Jimmy!!"
Savannah Guthrie's kids crash Jimmy Fallon's show and have a lot of fun doing it!
View this post on Instagram
The kids later went on to visit the host himself, admitting that they "trashed" his dressing room. Some photos show Fallon playing with the kids, and he showed off a sweet note that they left for him. It read: "Jimmy! Best. Show. Ever. You made our rock star dreams come true! Sorry for trashing your dressing room."
Guthrie was on her episode of The Tonight Show with her Today co-anchor Hoda Kotb. Guthrie had discussed her own parenting wins, as well as that she was excited to get her son, Charley, on a plane after having issues with that previously. "I took a spring break, my first spring break ever because both kids were on the same schedule. So we took the kids. We went, we had the best time. [Charley] learned to swim," she says of some of her other big parenting wins and her kids' milestones.
"So he's potty trained. He learned to swim. I'm like, drop the mic," Guthrie joked, referencing her mom duties. "I'm done. It's over."
View this post on Instagram