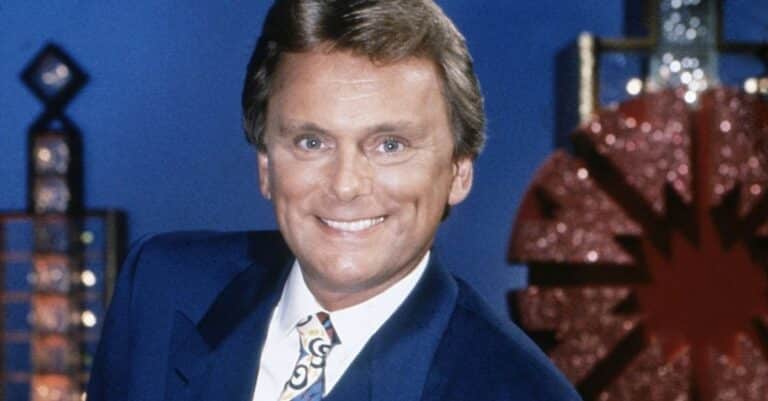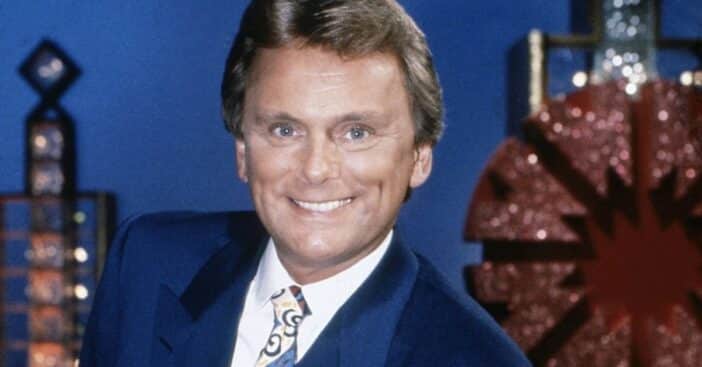 Though he makes a point of defying expectations, Pat Sajak has been hosting Wheel of Fortune for four decades and working in television and radio even longer. Today, Sajak is 75 and has had a few health scares over the years, leaving fans concerned and wondering just where things stand.
Sajak has voiced his intention of hosting Wheel of Fortune through 2024, indicating he has no plans still of slowing down. His time as host was interrupted back in 2019 when he underwent medical surgery. Incidents like that always hang heavy in fans' memories, so here is a rundown of Sajak's health thus far.
Pat Sajak is in good health thus far
2019 was the biggest health hurdle for Sajak in recent years. The Wheel of Fortune host had to undergo emergency surgery for a blocked intestine. For context as to just how sudden and dire it was, Sajak explained, "I didn't know what it [was]—but within two and a half hours, I was in surgery" after experiencing "horrific pain." Suggest even reports Sajak did not know for sure if he would live through the fallout from the block.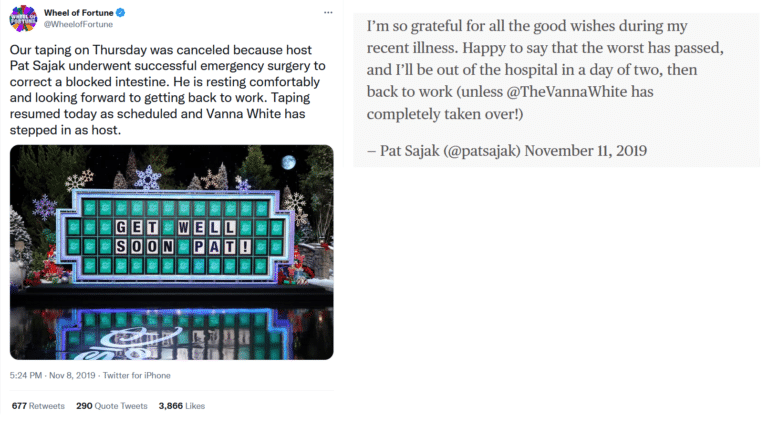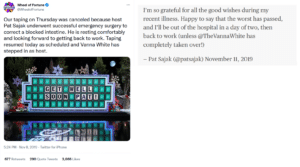 The surgery, which took place in early November, went successfully and Sajak's recovery went smoothly. The official Wheel of Fortune Twitter kept fans updated, sharing on November 8 "He is resting comfortably and looking forward to getting back to work." Sajak himself was soon after "Happy to say that the worst has passed." Before the month was over, Sajak was seen at a Washington Capitals game alongside his daughter, Maggie, who became wheel spinner while White hosted in Sajak's absence. When all was said and done, Sajak announced, "I'm as good or bad as new, and that's great. They didn't remove that, so I'll be selling vowels for a long time."
Closer to an end than a beginning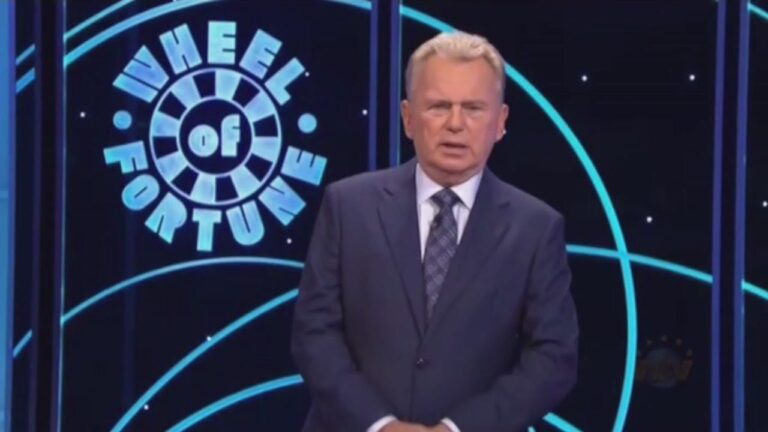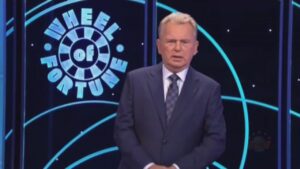 Sajak has been active in radio and television since '68, starting off as a disc jockey, which he excelled at though even he had a few hiccups along the way, including accidentally interrupting the president. He and White are sticking with Wheel of Fortune until 2024 when the question of retirement will again come up in earnest for Sajak, but until then he is content with working there still, continuing his reign that began in 1981.
I finally have a plan for my retirement years. I'm becoming a convenience store hold-up man. Police: "What did he look like?" Clerk: "Well, he looked exactly like Pat Sajak!" So they'll be looking for someone who looks like me. It's perfect!

— Pat Sajak (@patsajak) February 18, 2022
He did specify, however, "We're certainly closer to the end than the beginning." He partly cites the reason for this as "I'd like to leave before people tune in and look at me and say, 'Ooh, what happened to him?'" Just last month, he joked on Twitter that retirement for him would look like him taking up life as a convenience store robber because people would be looking for a thief who looks "like" him, but isn't actually Sajak. Would White drive the getaway van, spinning the steering wheel?