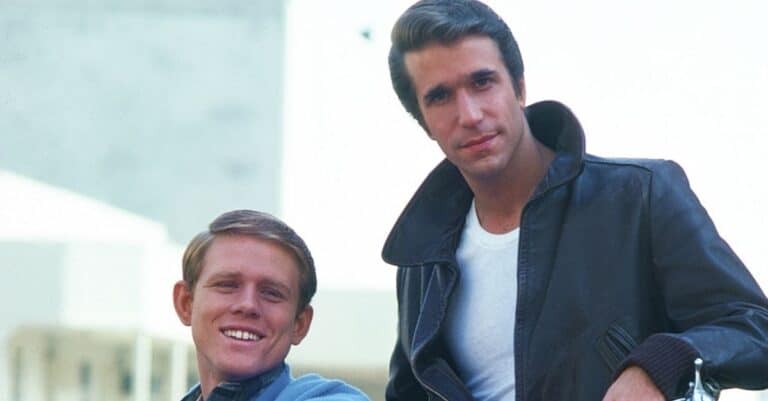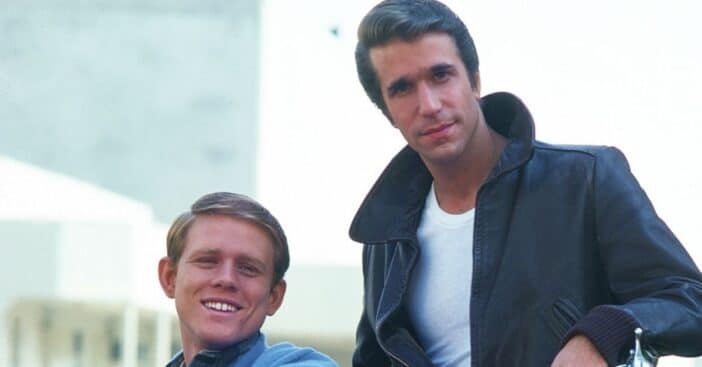 Henry Winkler recently shared a throwback photo of Ron Howard to celebrate his birthday! The two have been friends since they starred together in Happy Days. While there was some tension on set when the producers put more focus on Henry's Fonzie than Ron's Richie, they managed to put the drama behind them. Almost 40 years later, the actors have worked together and remained close.
Henry shared a throwback photo of Ron on Happy Days and a more recent photo. He wrote, "Happy bday my good friend from Tel Aviv!!!" On the photo, it says, "Ron Howard The World's Nicest Man."
Henry Winkler wished his 'Happy Days' co-star Ron Howard a happy birthday
Happy b day my good friend from Tel Aviv !!! https://t.co/ddttLLUPmW

— Henry Winkler (@hwinkler4real) March 1, 2022
Ron turned 68 years old this year and said thanks for all of the birthday wishes on Twitter. He shared an article from Classic Movie Hub about his long career, which started when he was just a little kid. These days, Ron mainly directs for a living. While he reflected on his birthday, he aimed to take the focus off of him and onto conflict going on around the world with the hashtag #PrayersForUkraine.
Hell of a ride Thanks All. but…..#prayersForUkraine https://t.co/zNXPcoyUNE

— Ron Howard (@RealRonHoward) March 1, 2022
Henry is likely in Tel Aviv filming his new project, a comedy called Chanshi. He is set to play the father of the main character, Chanshi, in an Israeli/U.S. crossover series. According to reports, the show is centered around a religious girl from Brooklyn. Just before she is about to get married, she decides to leave New York and go to Israel.
Happy birthday, Ron! Hope you had a wonderful birthday celebration with your family and friends.