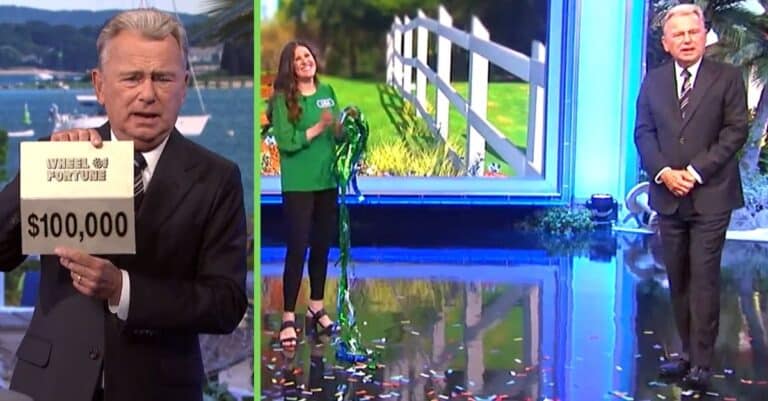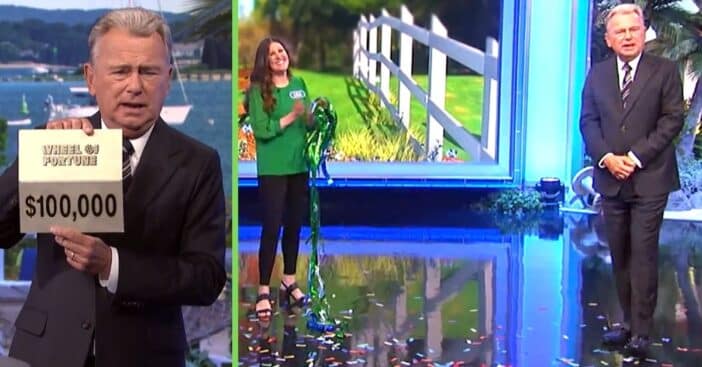 In the grand narrative of life, Lisa Kramer stumbled upon some remarkable foreshadowing when she was just 11 years old. Even as a youngster, she enjoyed Wheel of Fortune and happened to meet Pat Sajak before she was even a teen. This week, they crossed paths again, just in time for her to win big at the show she so enjoyed growing up.
Not only did Kramer get to meet Sajak, then compete on Wheel of Fortune after becoming familiar with it so many years ago, but her also win this week set up a major new milestone for the game. She shared her story and a few more words with Sajak on the eventful day of competition.
Lisa Kramer wins twice as a 'Wheel of Fortune' fan
Lisa met Pat when she was 11 years old—and now he's there for her 💵 $100,000 💵 win on Wheel! 🤯🤯🤯 @ABC7 pic.twitter.com/tLy3vxV51D

— Wheel of Fortune (@WheelofFortune) February 8, 2022
In addition to competing, players on Wheel of Fortune usually share a bit about themselves. During her own introduction, Kramer revealed that this was not her first time speaking with host Sajak. "I was at a local restaurant in L.A. and I ran into you when I was 11 years old," she shared. When asked, "Did you say anything?" Kramer confirmed, "I did, say hi."
A worried Sajak then wanted to know if he responded, to which Kramer confirmed he said "hi" back, which Sajak responded to with relief. Though the last year has been riddled with controversial bumps when Sajak interacted with fans and contestants, this is not the first time a positive memory of Sajak has stayed with a fan; another youngster years ago was determined to compete on the show and got her wish too years later.
A victory for Lisa Kramer and a big new milestone for the game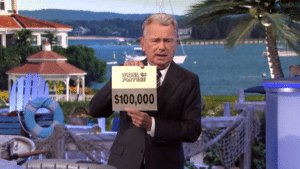 Kramer's fun did not end with the opportunity to play on Wheel of Fortune. She went on to win – and win big. With a bonus round category of "Living Things," Kramer offered three more consonants and a vowel to solve the two-word puzzle. With 'V,' 'H,' 'D,' and 'O,' Kramer had all she needed to answer, "Vultures Overhead."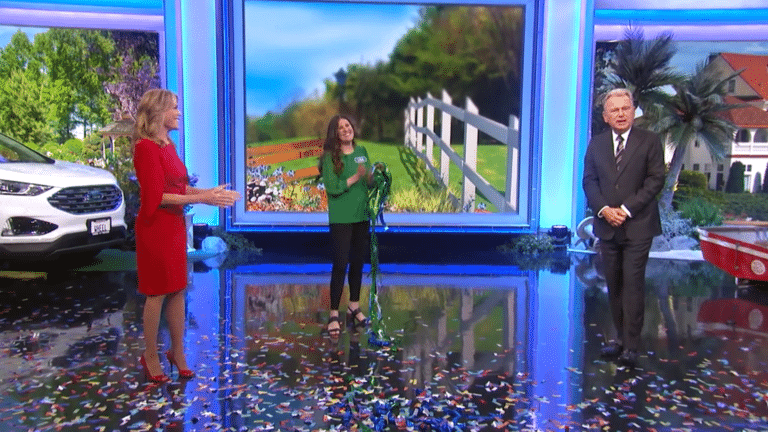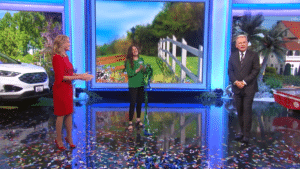 Something was circling, certainly, but it was not a bird of prey. Instead, it was a victory, one of $100,000. Though Kramer said she figured out the answer before submitting her letters, she had no idea she would win so much at that moment. And, congratulating her, Sajak also wondered: who would have thought their first meeting at a hamburger stand years ago would lead to this? It also turned out that Kramer would be the first part of breaking a trend on Wheel of Fortune when, the next day, Tuesday, Mark Baer won the same amount in his bonus round. What are the odds? I'd like to buy a zero. Though unprecedented, this miracle was entirely allowed. Congratulations to them both!