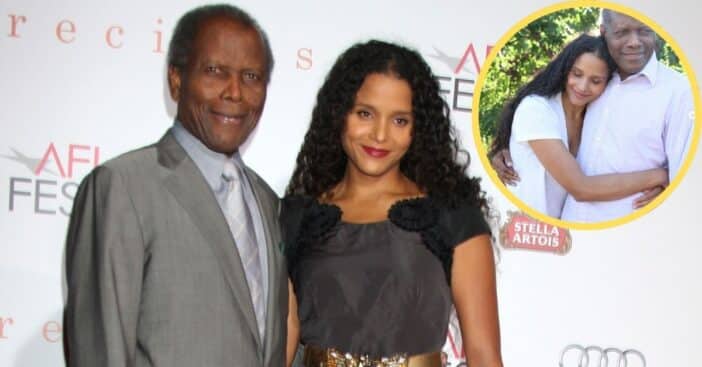 Legendary actor Sidney Poitier died on January 6 at the age of 94, leaving behind both a sprawling and groundbreaking career and a loving family now in mourning. His daughter, 48-year-old Sydney Tamiia Poitier, has shared some words about her father's passing, in that there are no words that do him justice.
Sydney is the daughter of the late Poitier and his widow, fellow actor Joanna Shimkus, and the sister of Anika Poitier. Sydney took to Instagram yesterday to pay tribute to the Golden Globe winner with a photo and a retrospective about Poitier as an actor, father, and inspiration.
Sydney Tamiia Poitier pays tribute to her father
View this post on Instagram
"What I want you to know about my beautiful Dad," Sydney explained of her latest Instagram post. "I love you with all of my being and will miss you everyday. May you be free and at ease, and fill your beloved Cosmos with all that is you." The text also instructs her over five thousand followers to swipe through the pictures to read fully what she had to say of Poitier.
The first image is a photo of Sydney and Poitier arm-in-arm, with Sydney hugging her father around the chest, both smiling as she leans against him. Nine more images follow, all of these texts discussing Poitier and the grief that followed his passing. "There are no words for this," she admitted. "No real way to prepare for this. No prose beautiful enough, no speech eloquent enough to capture the essence of my dad." Sydney gave it her all, though, noting how "his accomplishments are many and that he quite literally changed the landscape for everyone who came after him." He himself endured a harsh road so that those who followed would have an easier time of it.
Sydney Poitier wants people to remember that the man under all the awards and history was also just a good person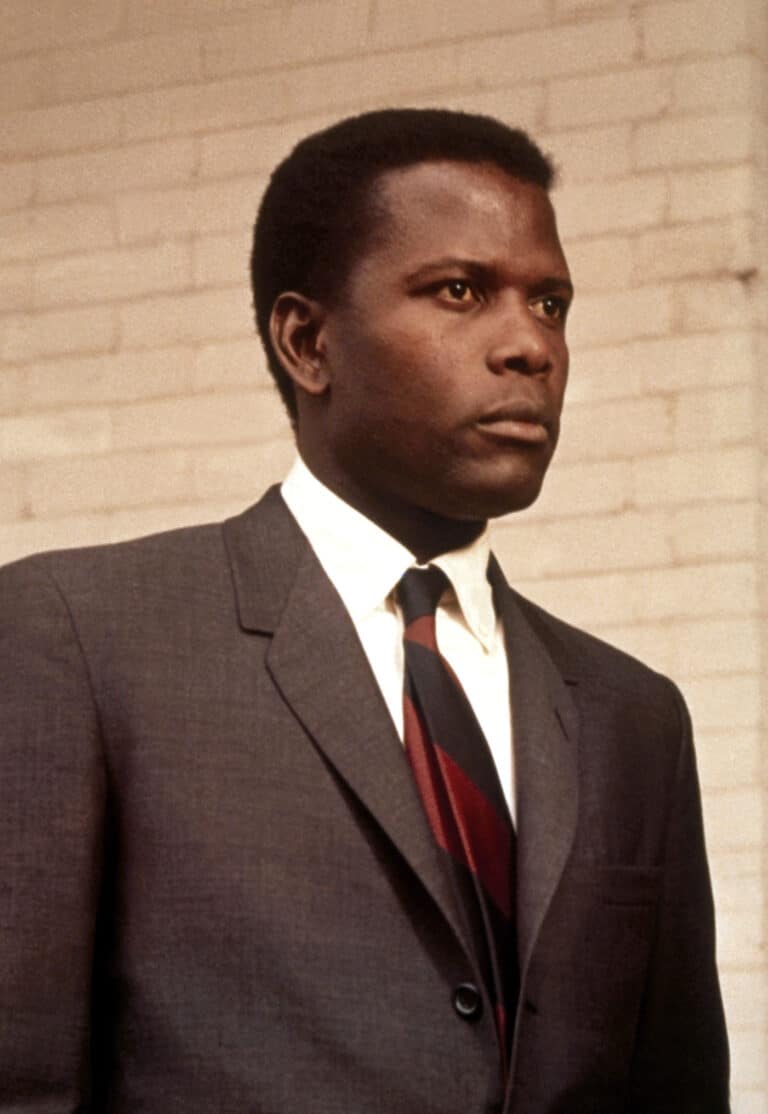 "We know how graceful and wise he was," she went on. "How powerful his strength of character and moral fortitude. But what I really want people to know is how GOOD he was." For those excluded in the entertainment industry and so many others, he reminded the world "we belonged. That it was indeed our mountain too." According to Sydney, Poitier never lost that innate tendency to help others, saying, "We thought we were taking care of him. I see now that the truth is he was still taking care of us. He was reminding us, particularly in these uncertain times, of the power of GOODNESS. That even when the body is fading and things seem to be falling apart around us, the goodness remains."
That is not to say Sidney Poitier did not fight any demons of an internal nature. Poitier's personality had been called explosive in the past, with the potential to consume him. He reportedly felt inspired to amend his ways after meeting his future wife Shimkus on The Lost Man. "I know that my biggest job is to keep them as controlled as I can," Poitier admitted of his demons, "because they are — what's the word? — seismic." Poitier's legacy was similar, as to this day, Sydney admits as she ends her tribute, "I will feel you in the warmth of the sun on my back, I will hear you in the wind in the trees and I will look for you among the stars where you will surely be. I love you."
And to strangers across the country, Poitier's seismic impact reshaped the opportunities available to Black actors, normalizing them in roles of any nature, instead of exclusively servants. Indeed, the prime minister of the Bahamas, where Poitier's family is from, remembered Poitier in equal parts as an actor and activist.