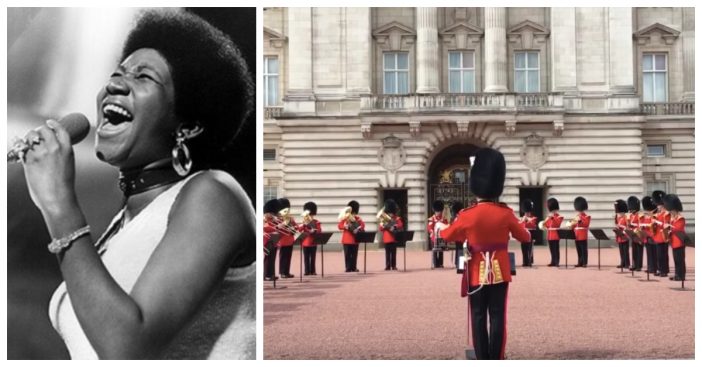 The guards of the Buckingham Palace recently did a tribute performance of the late Aretha Franklin's "Respect". They all stood in a horseshoe formation with the conductor right in the middle for a simple yet wonderful performance that the Queen of Soul would've been proud of!
At this point in time, Franklin's family were gathered for her funeral in Detroit, but the Band of the Welsh Guards had a different idea to honor the late singer. The official British army Twitter account even posted the performance with a lovely caption, stating, "Respect for others underpins all we do in the @BritishArmy so it was no surprise that the @WelshGuardsBand paid tribute to musical icon and inspiration #ArethaFranklin at the Changing of the Guard at Buckingham Palace today."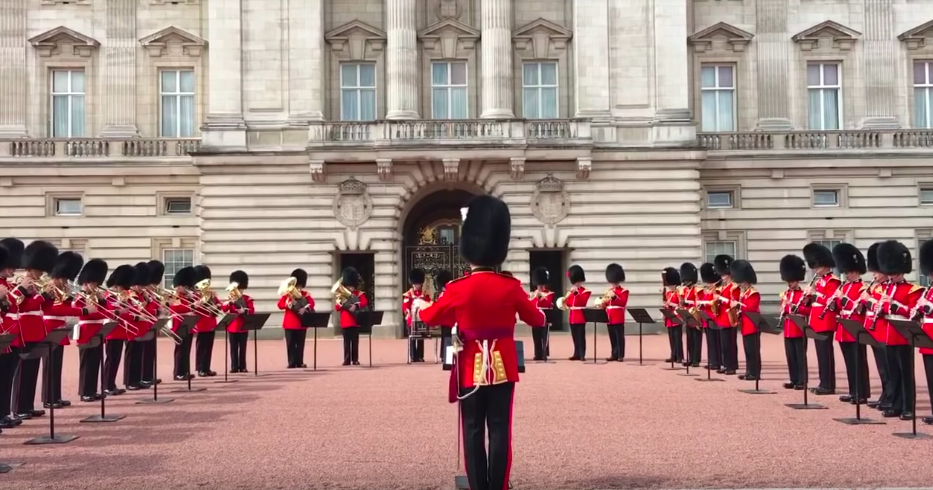 Aretha Franklin was deemed the Queen of Soul as she pumped out hit after hit through the 60s and 70s. She was an avid soul, R&B, and jazz singer, but she had no problem returning to roots for some gospel singing as well. "Respect" was unarguably one of her biggest hits to date along with "(You Make Me Feel Like) A Natural Woman" and others.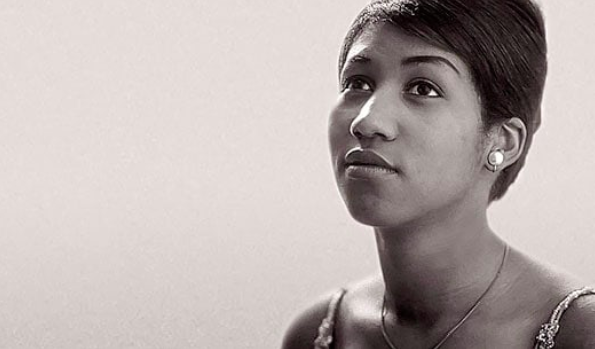 "Respect" actually has a fairly long history behind it before the song actually hit commercial success. The original tune was released by a recording artist named Otis Redding in 1965. This was only a few years before Franklin would put her own spin on it and popularize the song for decades to come.
The music in both versions are significantly different and the lyrics are a bit different as well, but both still hold the same meaning. Most notably, Franklin's version adds the spelling out of "R-E-S-P-E-C-T" and the chorus backing up with "sock it to me, sock it to me, sock it to me."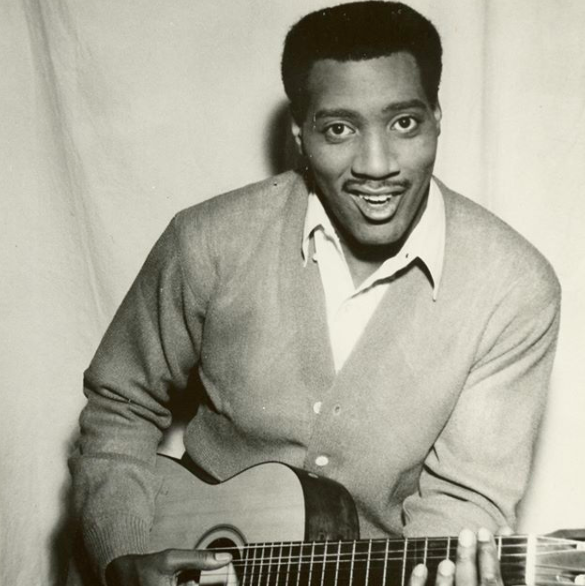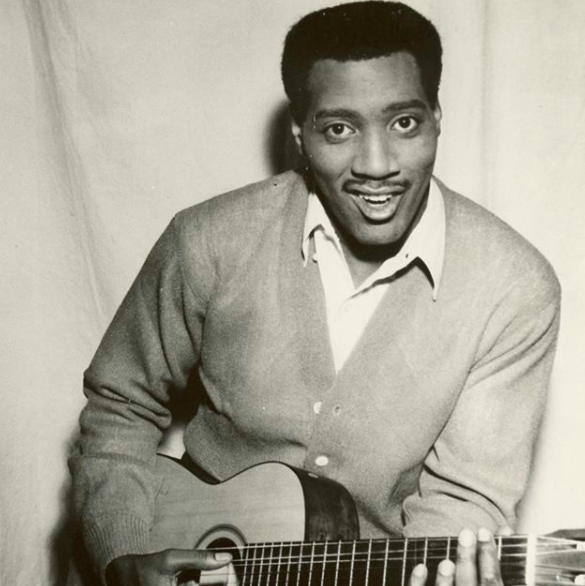 The song "Respect' ultimately earned Franklin two Grammy Awards in 1968 for "Best Rhythm & Blues Recording" and "Best Rhythm & Blues Solo Vocal Performance, Female". She was also inducted into the Grammy Hall of Fame in 1987.
Furthermore, the the Library of Congress honored Franklin's version of the song by adding it to the National Recording Registry in 2002. Lastly, it was placed at #5 on the "Top 500 Songs Of All Time" in the Rolling Stone publication.
Be sure to SHARE this article if you love Aretha Franklin and don't forget to check out the full clip of "Respect" from the Buckingham Palace Guards below!