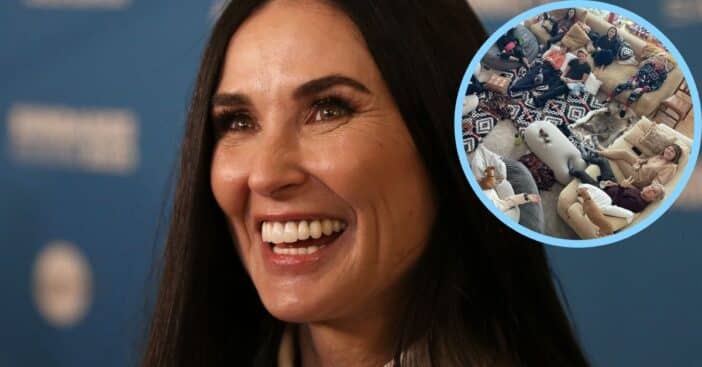 It's the snowiest time of the year. Demi Moore, along with her daughters Rumer, Scout and Tallulah, as well as several family members, wound up snowed in together. Moore shared a frosty photo of the occasion, which shows the family is spending that time lounging indoors.
Other people present, based on the tags, include Dillon Buss, Eric Buterbaugh, and Patrick Hilgart. Around this time last year, Moore spent the holiday quarantining with her ex-husband Bruce Willis along with their daughters.
The family that's snowed in together stays together
View this post on Instagram
On Tuesday, Moore shared an overhead picture of her and her family lounging around what appears to be a two-story living room. Everyone has claimed a couch, chair, cushion, or some other comfortable seat for reclining, allowing everyone to look up at the cameras the photo is taken. Each couch seats three to four people while the floor between them is full of oversized pillows and cushions perfect for leaning against or laying completely on.
In the caption, Moore wrote, "Snowed in for the holidays." She emphasized the point with a snowflake emoji, representative of what was probably surrounding the property outside. Some light from the day and reflected snowfall is visible in the tall windows, but the over two dozen people appear sufficiently arranged and dressed to combat any chill.
The ultimate blended family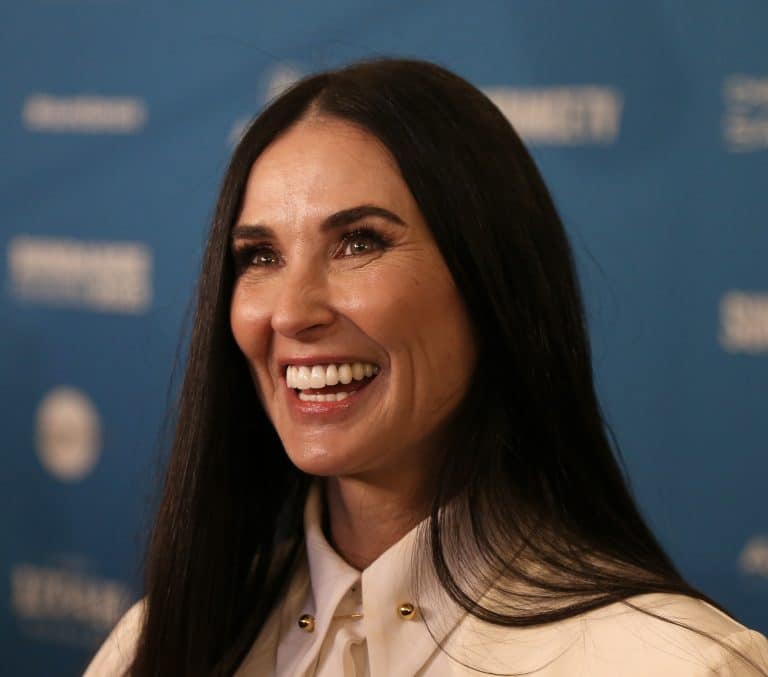 The family tree between Demi Moore and Bruce Willis is large and sprawling, and recently accepted a new addition with Dillon Buss, who proposed to Tallulah, 27, several months ago. Both she and Moore, 59, were elated by the news.
Last year, although the couple had split back in 2000, Moore joined Willis in quarantining with their daughters for the holidays. The family even donned matching green striped outfits – likely onesies – for another touching photo together. Moore has also been known to spend time with Willis' current spouse, Emma Heming Willis, and even went over to celebrate her birthday, an occasion Emma marked with a photo on social media and that she called a "happy birthday for me."
View this post on Instagram