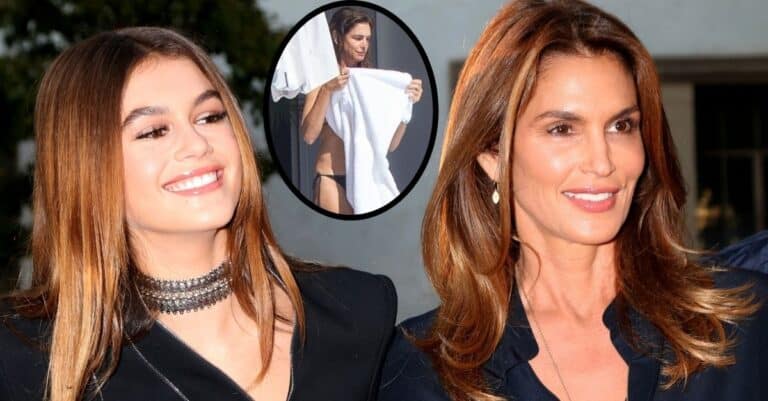 Cindy Crawford and her daughter Kaia Gerber decided to forego the snows in favor of sand this Christmas and headed to Cabo San Lucas, Mexico for a holiday vacation. Crawford, 55, and Kaia, 20, looked like twins in matching two-piece swimsuits perfect for the sunny occasion.
The outfit of choice for both on Tuesday was a thin, black bikini bathing suit; Crawford donned a black string-strap two-piece and Kaia made a very similar wardrobe choice, allowing her to soak in plenty of the sun visible in some of the candid photos taken of their vacation.
Cindy Crawford, Kaia Gerber, and their family are enjoying winter with the waves
Kaia Gerber en Cabo, San Lucas junto a su madre Cindy Crawford.(28/12/21) pic.twitter.com/bOn5eY7N3u

— Kaia Gerber Updates (@KaiaGUpdates) December 28, 2021
This season, Kaia Gerber spent winter in Mexico at a luxury resort with her parents, Cindy Crawford and Rande Gerber. Crawford and Gerber married back in 1998 and share two children: in addition to Kaia, they are also the parents of Presley Walker, age 22. Both are models like their mother, while Rande is a businessman.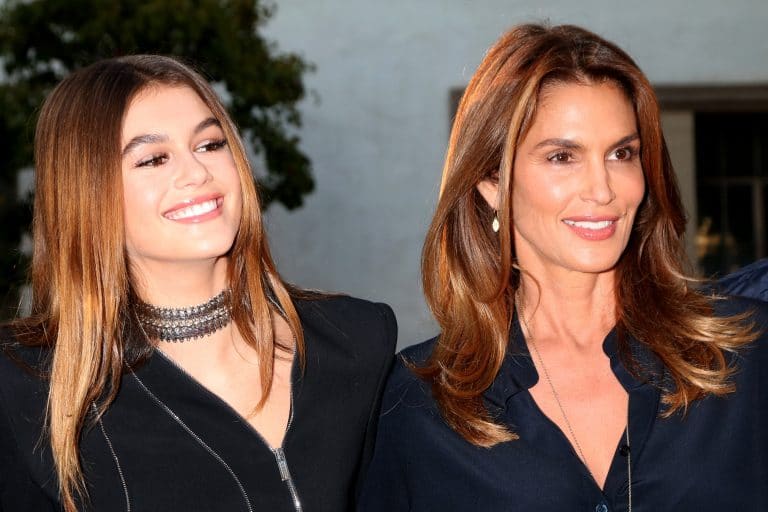 The family has been enjoying the beach together as well as one another's company, emphasized by the coordinating outfits mother and daughter shared. Pictures show Crawford and Kaia even using identical white towels to dry off, which prompts viewers to wonder how planned this was. They are also seen laying on lounge chairs while reading in the ample sunlight. Another photo sees a cart coming in good use for some quick transportation.
Time away from the daily rush
Cindy Crawford, daughter Kaia Gerber slip into matching two-pieces while vacationing in Cabo San Lucas https://t.co/6AYuJ9gzVM pic.twitter.com/TzvKOkV9VA

— Zyite.news (@ZyiteGadgets) December 28, 2021
For the most part, when Crawford shares something to social media, the post is limited to her work and does not often include family matters. So pictures of their vacation will likely only come from other photographers. Behind the scenes, away from the lens of a camera, Crawford is a very hands-on mom with Kaia.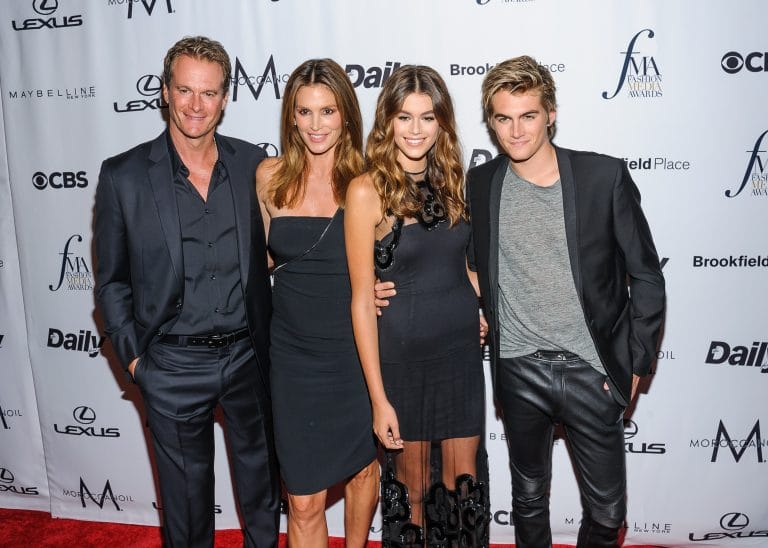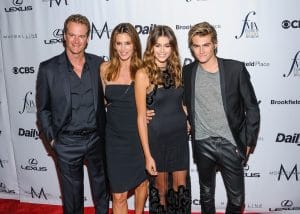 Part of that comes from her belief that "at least 70 percent of parenting goes to the mother." She added, "Yeah, I'm definitely the bad cop," as she is the enforcer of rules and the one who made sure the kids attended classes and stayed on a respectable course. In terms of what worried her, Crawford felt comfortable with her mini-me Kaia model at the age of 16, but the topic of driving gave her pause. Now, though, it's all about enjoying holiday fun in the sun.
View this post on Instagram