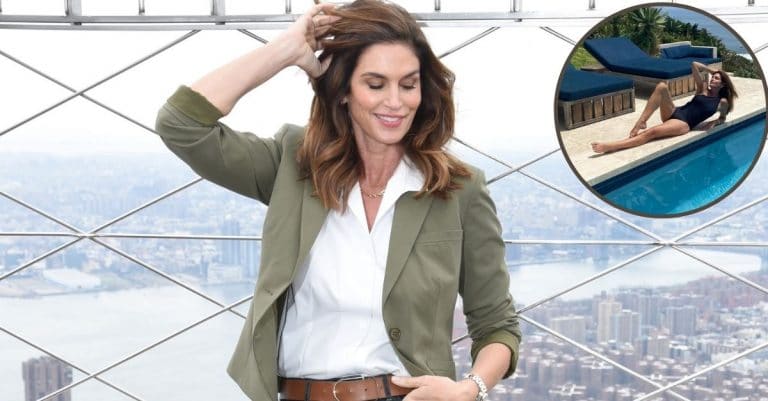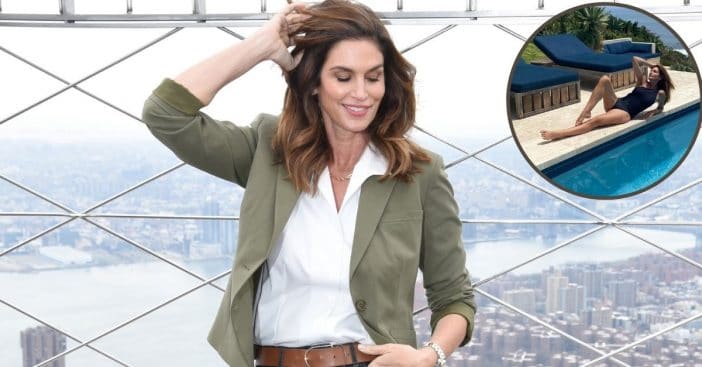 Cindy Crawford is a true, ageless beauty at 55 years old in a new swimsuit photo she just posted! In the photo, she's lounging by the pool in a one-shouldered, one-piece bathing suit, just soaking up the summer sun. "Poolside ✨ Soaking it in…" she captions the photo.
Needless to say, she looks absolutely incredible and the photo garnered some positive feedback from her followers. Many fans dropped the fire emoji, while others said things like, "Absolutely stunning!" and "Beautiful soul."
Cindy Crawford is ageless and stunning in new swimsuit photo
View this post on Instagram
Now that the star is in her mid-50s, she's taking a more healthy approach compared to when she was younger. "I know that what I have to offer now is different from what I had to offer at 25," she tells The Cut, noting that she sees how it's changed now that her daughter, Kaia, is heading into the modeling biz as well.
RELATED: Cindy Crawford's Son, Presley Gerber, Gets Face Tattoo Removed
"For me, it was really hard; the idea of turning 50 was daunting," Crawford also says to Dujour. "For so long I was the 20-year-old model on the cover of Vogue, or 25 or 30—and then all of a sudden my daughter is becoming that."
View this post on Instagram
Now, Cindy learns to embrace all aspects of herself at 55 years old. "I don't want to spend my fifties trying to get back to where I was in my thirties," she explains. "Even though, yes, maybe I would like my skin or my waistline to be the same, I've worked hard and evolved into this person."
It's safe to say she's doing well. Good for her!