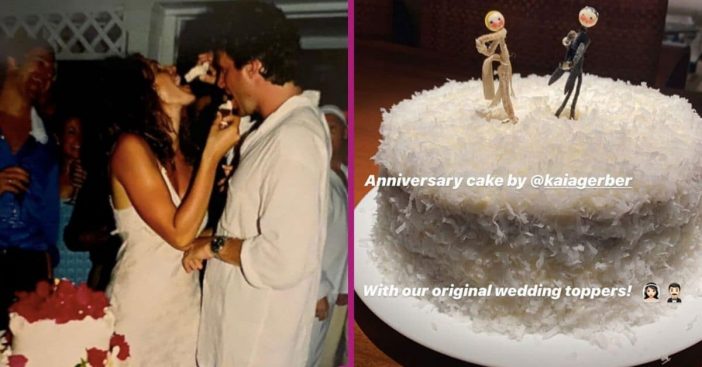 Model Cindy Crawford and her husband, Rande Gerber, are officially celebrating their 22nd wedding anniversary! They both celebrated with throwback photos posted to their Instagram accounts. Crawford posted a photo from their 1998 wedding.
"Happy anniversary @randegerber! 22 years ago we went to the Bahamas with a group of family and friends to celebrate saying "I do!" I love you and the life we have together. Thanks for doing this thing called life with me—couldn't imagine doing it with anyone else. Here's to many more! 😘" Crawford writes on her post.
Kaia Gerber bakes a delicious-looking cake for parents Cindy Crawford and Rande Gerber
View this post on Instagram
As for Gerber's photo, it appears to be a photo of them on a vacation of sorts. He writes, "22 years ago I convinced @cindycrawford to fly away with me and I haven't let go since. Happy Anniversary 🙏❤️" How sweet!
RELATED: Kaia Gerber, Cindy Crawford's Daughter, Gives Herself Tattoo In Quarantine
View this post on Instagram
The 18-year-old daughter of the couple, Kaia Gerber, helped her parents celebrate by baking them a cake for their special day. "Anniversary cake by @kaiagerber," Crawford writes in a separate Instagram story post, which has since expired. "With our original wedding toppers!" Kaia also left them a bouquet of flowers as well.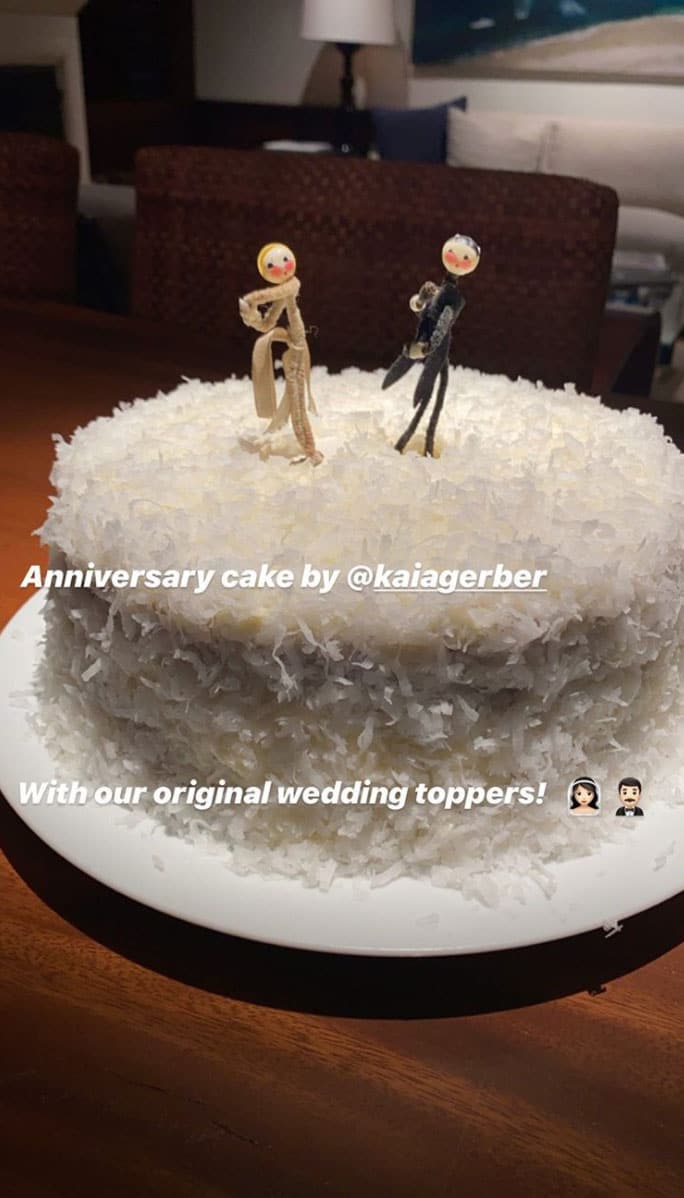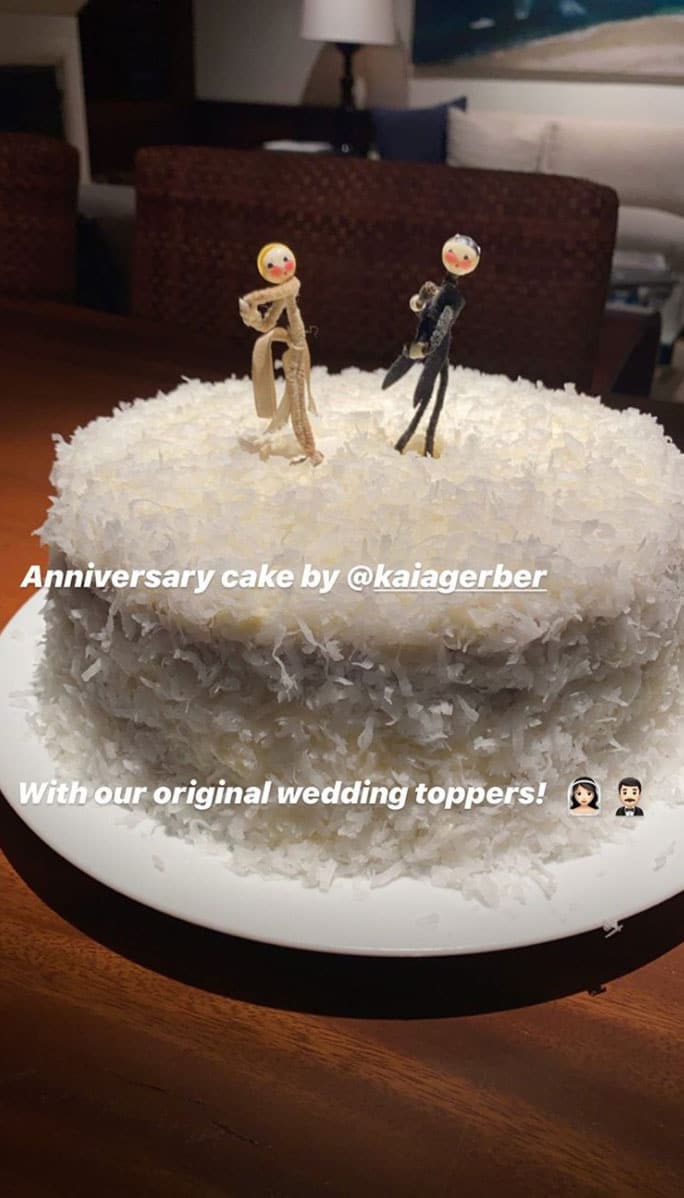 Since the coronavirus pandemic is still ongoing, Kaia has been sharing and documenting her activities on Instagram. This is just one of them! Just last month, Crawford actually shared another photo of herself and husband Gerber before they were married. It was a photo of them on vacation together, Crawford wearing a printed two-piece and Gerber in a white T-shirt. "Our first trip, 1994 ☀️" she writes in the caption.
View this post on Instagram
These two are just too sweet! Happy 22nd anniversary to these lovebirds! We hope they enjoyed their day together, as they so deserve.