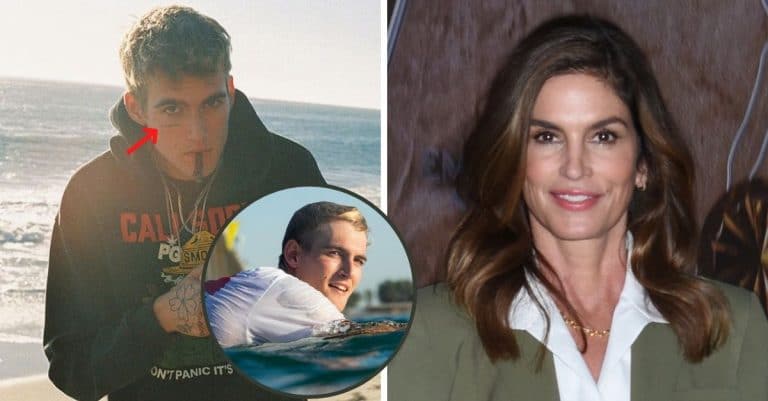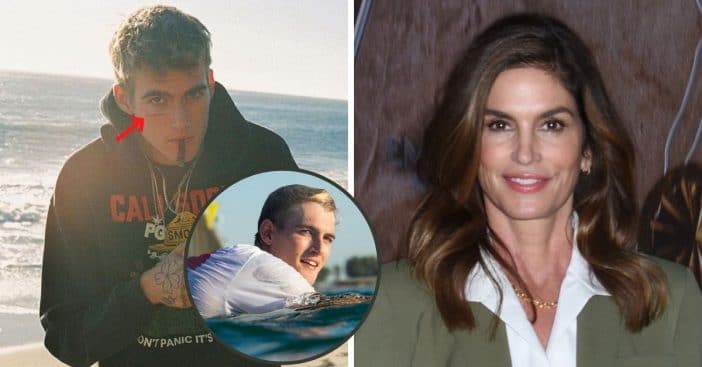 Cindy Crawford's son, Presley Gerber, may have gotten his most prominent tattoo removed – his face tattoo. He's known for having the word "MISUNDERSTOOD" tattooed on his face, but he was recently spotted with it missing. It's now being speculated that the 22-year-old may have begun the process of tattoo removal after earlier Instagram pictures showed the tattoo beginning to fade slightly.
Board-Certified dermatologist and founder of New York Dermatology Group, Dr. David Colbert says the process for tattoo removal is not as scary as some people might expect.
Presley Gerber gets face tattoo removed – how is the tattoo removal process?
View this post on Instagram
Dr. Colbert's practice specifically uses a laser to heat and break up the ink particles in the skin. "The laser has a very small beam, and you just draw over [the tattoo] very carefully," he tells PEOPLE. "As the laser hits the ink, it breaks it up into millions of little pieces. Your lymphatic system carries it away."
RELATED: Cindy Crawford's Son, Presley Gerber, Defends His Face Tattoo
In terms of the pain, Dr. Colbert says that the pain is manageable, and not even as uncomfortable as actually getting the tattoo. "It feels like hot bacon wax but it's not unbearable," he says. "It depends on how the person processes pain. We numb the skin completely with Novocaine and an injectable anesthetic underneath the tattoo."
Dr. Colbert explains the process
View this post on Instagram
Tattoo removal is unique to the tattoo in terms of its size, ink color, and the patient's skin tone. "[Presley's] tattoo would probably take about five treatments," Dr. Colbert notes.
"If it's a big tattoo you can only do a certain number of surface areas per treatment. Otherwise, it's too dangerous and the patient is at risk for infection. Black ink is easiest to remove but colors like light blue or orange are more difficult… Also, if you already have melanin in your skin, you may see the loss of pigment (which is sometimes permanent), around the treatment area."
View this post on Instagram
Dr. Colbert notes that since Presley's skin tone is on the fair side, it's likely that his skin will return to normal following the treatments. "The lighter your skin tone, sometimes the less obvious it is when you remove a tattoo. On the face, if the tattoo was small and black, you probably wouldn't be able to see where it was after it is removed. Maybe you will see a slight trace."