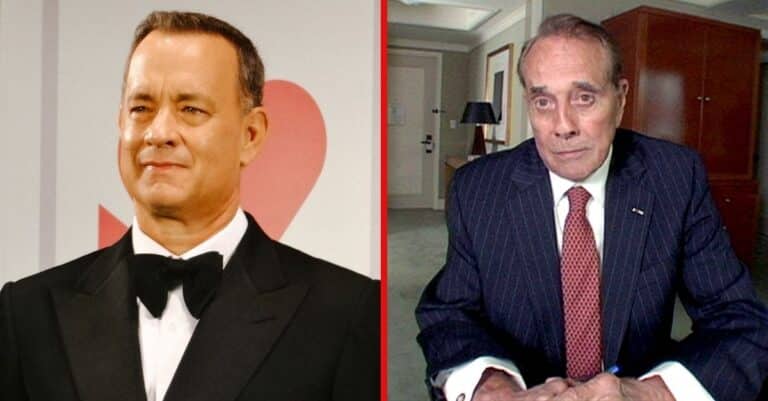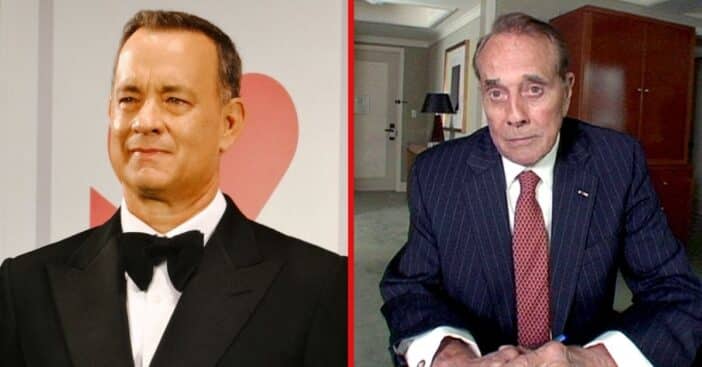 Television anchors, entertainment icons, and political leaders united in mourning following the passing of Bob Dole. Tom Hanks was among the speakers sharing memories of the late public servant, politician, and military veteran, and in doing so, shared valuable lessons he learned directly from Dole.
Dole passed away on December 5 from stage four lung cancer. He underwent immunotherapy but not chemotherapy because of the negative effects on the body. He was 98 when he died and flags were flown at half half-staff before a ceremony honoring his memory took place at the World War II Memorial Dole helped fund.
Tom Hanks remembers Bob Dole taking action every way he could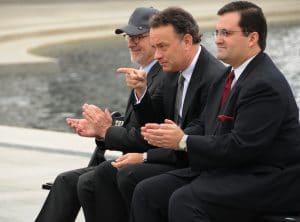 Washington's World War II Memorial was an especially fitting site to honor Dole, noted Hanks, because Dole was instrumental in its construction, allowing it to open in 2004. "He pushed the idea," Hanks outlined. "He corraled the votes. He made the phone calls. He enlisted allies, all of us in the cars, and he raised the money. He did all but mixed the concrete himself, which he may have done, had he had the use of that right arm."
RELATED: 'TODAY' Anchor Savannah Guthrie Honors Bob Dole With Memories Of A Friend
Said right arm had been severely injured in the conflict that gave the memorial its name. Dole joined the Enlisted Reserve Corps in 1942. He rose to the rank of second lieutenant to the 10th Mountain Division, which put him in Italy's Apennine mountains. While there, in April 1945, Dole was struck by a German shell; it tore into his upper back and right arm. Dole would credit his orthopedist, Hampar Kelikian, with helping him recover not just from the physical injury but with the gripping fear that life might never be the same from it. "Kelikian inspired me to focus on what I had left and what I could do with it," Dole explained, "rather than complaining what had been lost." This get-up-and-go attitude colored the rest of Dole's life and sparked behavior regarded as inspiring by Hanks.
What the most important takeaways really are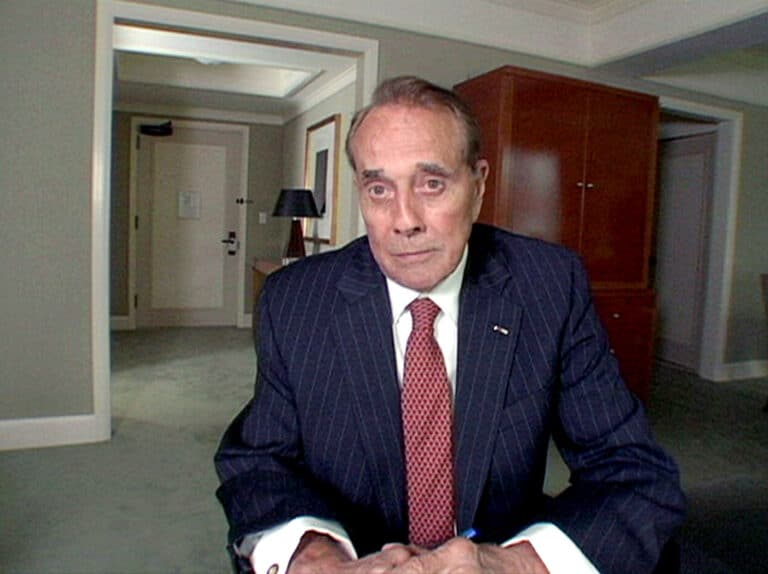 "This memorial stands in this rightful site because Bob Dole remembered," Hanks noted. "He remembered the nearly half a million souls, who unlike him, never came home from the second World War." Hanks got a firsthand look at Dole's efforts to see the memorial created and properly presented as a tribute to the fallen and what they fought for; he had been a vocal advocate for the memorial as well, becoming the national spokesperson for the World War II Memorial Campaign. In his acting career, he is also the co-creator of Band of Brothers, a WWII-era miniseries that draws heavily from intimate interviews with real regiment members. He and Dole found common ground in their care for veterans, and Hanks learned the importance of extending that passion towards efforts for peace.
Tom Hanks speaks at a public memorial for the late Sen. Bob Dole at the World War II Memorial in Washington, D.C. https://t.co/Z9BX5fL8FX pic.twitter.com/yCEXVBnhpI

— ABC News (@ABC) December 10, 2021
Indeed, Hanks went on, Dole put emphasis on what veterans gave up and what they hoped to gain. "He remembered the years of service the surviving Americans had invested," Hanks outlined. "Yet this memorial was not built only for the generation it honors anymore than it was erected to crow their victory. Bob Dole called this a memorial to peace; so that all generations would remember that peace is achieved by shared labor, by shared sacrifice, by volunteering for the shared duty, if peace is to be won, and if we Americans are to continue our pursuit of a more perfect nation in an imperfect world."
Tom Hanks: "The memory and conscience of the man himself will always be here, right here, for as long as there is an America and that is a good thing, because here we will always remember Bob Dole." pic.twitter.com/Ode39wOBlb

— CSPAN (@cspan) December 10, 2021