Bob Dole dies at age 98 following a lung cancer diagnosis.
He was an established, dynamic politician.
It has been reported that longtime Republican politician Bob Dole has died at the age of 98. He had previously been diagnosed with stage 4 lung cancer.
According to CNN, "Senator Robert Joseph Dole died early this morning in his sleep. At his death, at age 98, he had served the United States of America faithfully for 79 years," says a statement from his family.
Remembering the legacy of Bob Dole
Dole was born on July 22nd, 1923. He graduated from Russell High School in 1941 and later enrolled at the University of Kansas, but his college career was disrupted by World War II in which he served. He would go on to attend the University of Arizona and then transfer to Washburn University where he earned his undergraduate degree in law.
RELATED: Former Sen. Bob Dole Announces Stage 4 Lung Cancer Diagnosis
However, while serving in WWII, he had enlisted in the United States Army's Enlisted Reserve Corps, where he was seriously injured by machine gunfire in his back and right arm. Dole's recovery from this was slow as it was interrupted by blood clots and a life-threatening infection. Dole was decorated three times and received two Purple Hearts for his injuries, and also the Bronze Star with "V" Device for valor for his attempt to assist a downed radioman.
Dynamic career in politics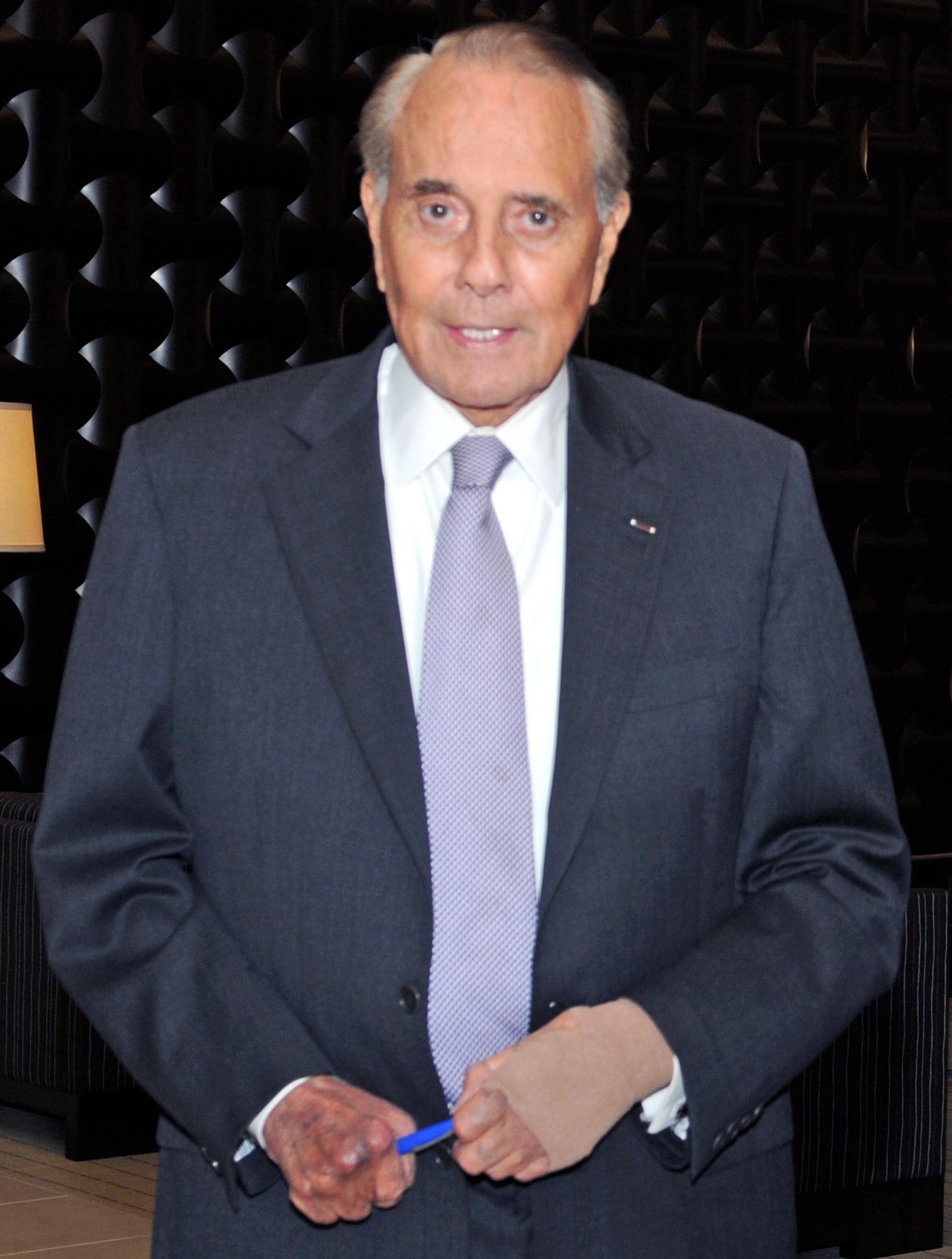 Dole was later elected to the Kansas House of Representatives, serving a two-year term beginning in 1950. By 1960, he was elected to the United States House of Representatives from Kansas' 6th Congressional District. For the duration of his tenure in the House, he voted in favor of the Civil Rights Acts of 1964 and 1968 and the Voting Rights Act of 1965. In 1968, Dole won the Republican nomination for the U.S. Senate and was re-elected in 1974, 1980, 1986, and 1992. He resigned in 1996 to pursue presidential politicians – he ran in 1976 for vice president on a ticket led by President Gerald Ford. He later ran for president in which he lost the Republican nomination to Ronald Reagan in 1980. Then, lost to incumbent President Bill Clinton in 1996.
Post-politics, we'd see Done on television often, becoming a television commercial spokesman for products like Viagra, Visa, Dunkin' Donuts, and Pepsi-Cola. We'd also see him as an occasional political commentator on Larry King Live. Through the 2000s, we'd see him debating politically against Democratic politicians and commentators.
More honors to come
Dole's voice continued to be loud through the late 2000s, putting out his vocal endorsements for presidential candidates in recent years such as Jeb Bush back in 2015 and former President Donald Trump when he later secured the Republican nomination for 2016 president. In 2018, Dole was awarded the Congressional Gold Medal for his service to the nation as a "soldier, legislator and statesman." In 2019, the U.S. Congress passed a bill promoting the 95-year-old Dole from captain to colonel for his services during WWII.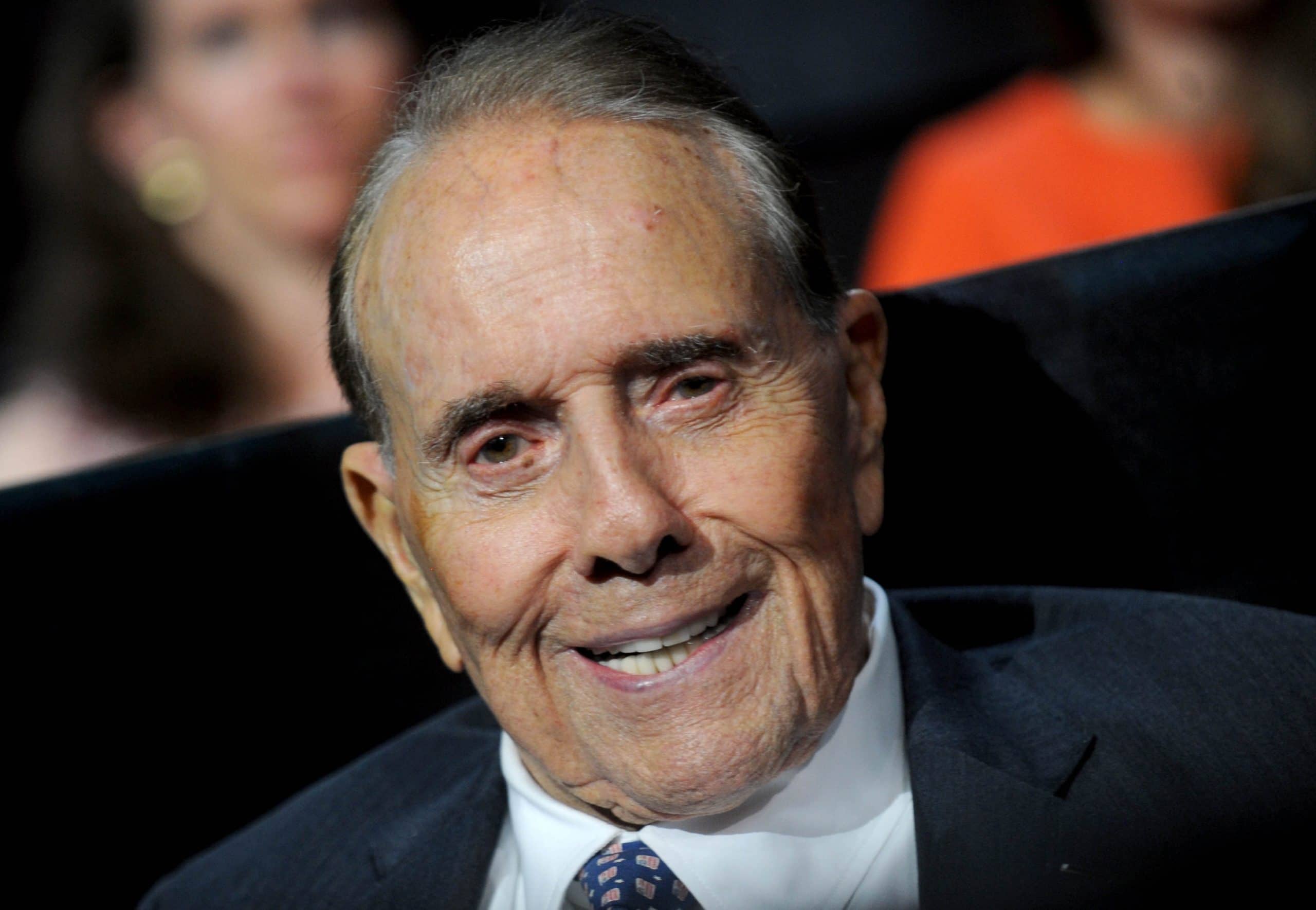 Dole is survived by his wife, Elizabeth, whom he had been married to since 1992. Rest in peace.