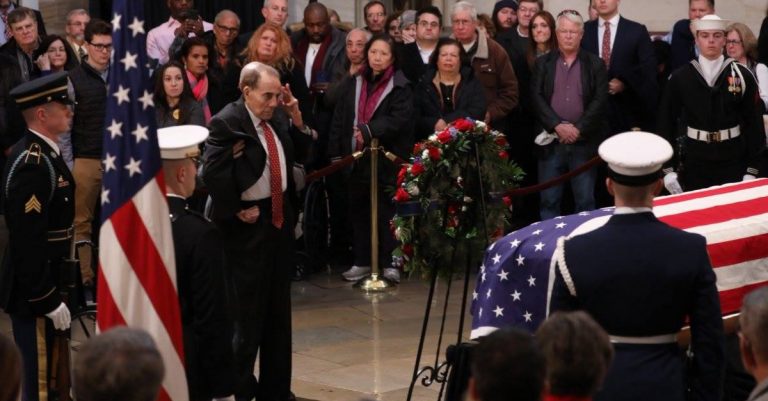 Former U.S. Republican Senator Bob Dole, who is currently 95 years old, stood up from his wheelchair to salute the casket of former President George H.W. Bush. Bush and Dole both served in the military and were considered war heroes. They were also considered political rivals at various times during their careers.
This was a touching moment especially because of the history these two men share. Bush died on November 30, 2018, at the age of 94. Bush's casket arrived in Washington D.C. on Monday, December 3, 2018, and was taken to the Capitol Rotunda. The public was invited to pay their respects from Monday evening until Wednesday morning when the funeral will take place.
Learn More About This Special Moment In Time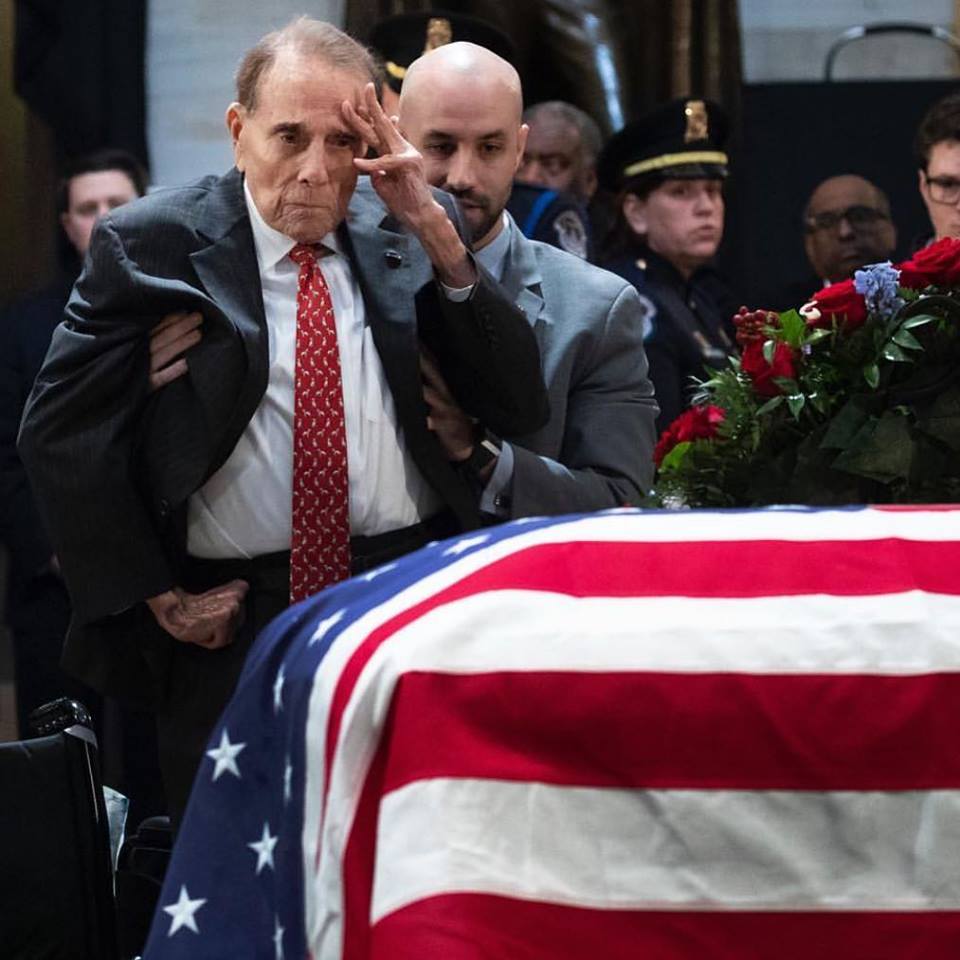 Dole arrived on Tuesday to pay his respects and saluted the casket. As you can see in the video below, he stands slowly from his wheelchair with some help and salutes the casket with his left hand. He salutes with his left hand because of injuries he sustained in his right hand during his time in the military.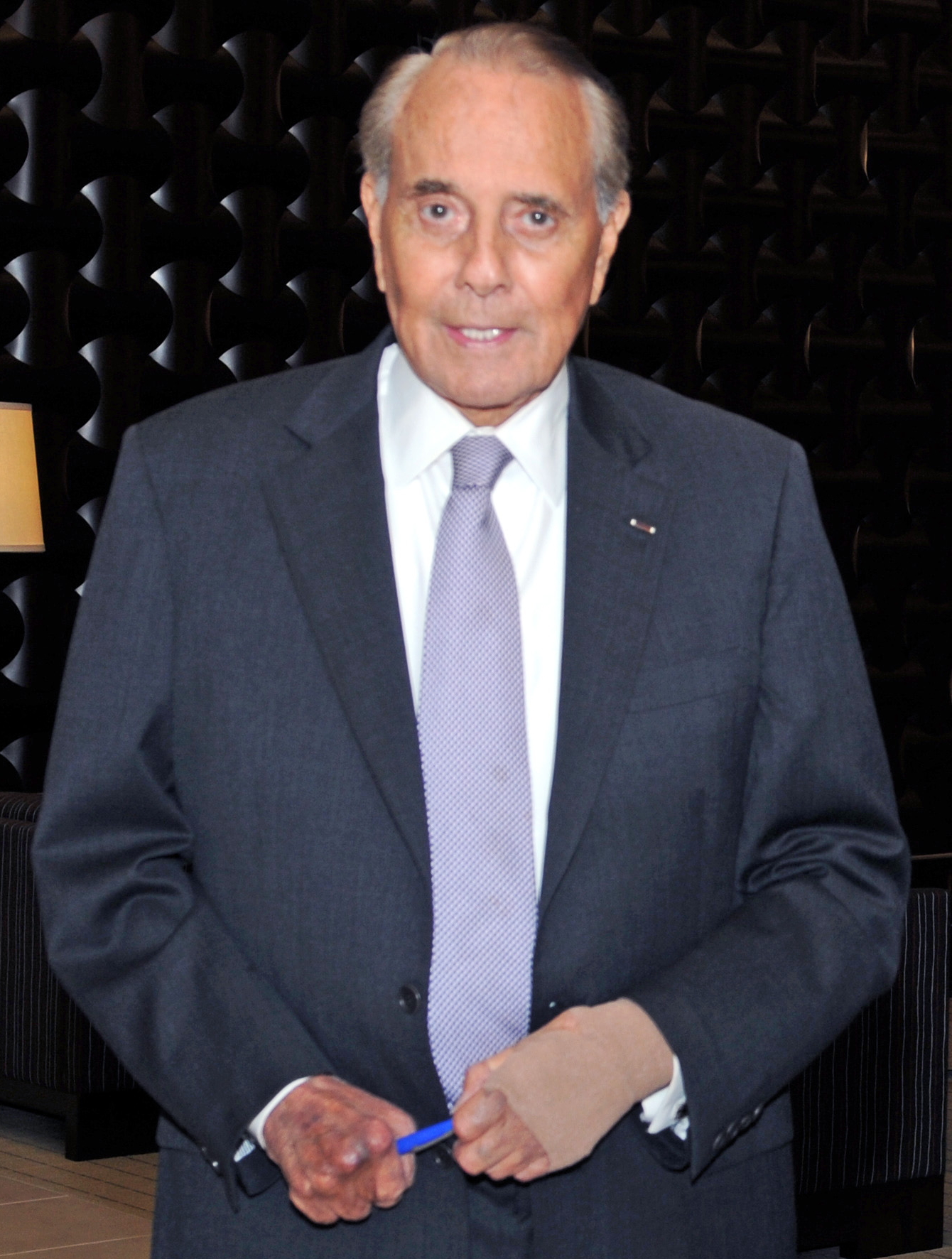 Reported eulogies at the service will be from Bush's son and former U.S. President George W. Bush, former Canadian Prime Minister Brian Mulroney, former U.S. Sen. Alan Simpson, and presidential historian Jon Meacham, who was the late President's biographer. A funeral service will also be held in Texas. His final resting place will be at the George H.W. Bush Presidential Library.
Dole And Bush's Interesting History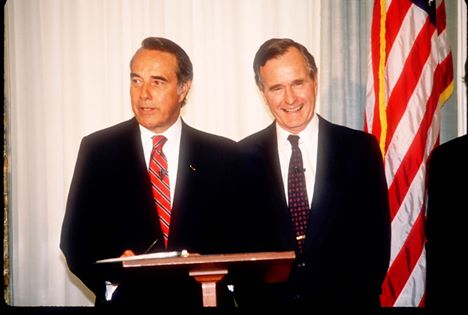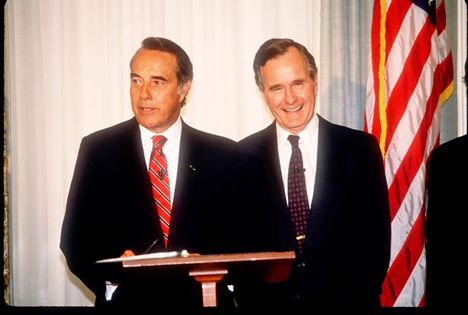 Dole had challenged Bush for the Republican nomination for president in 1980 and 1988. Both men lost to former President Ronald Reagan in 1980, but Bush became Reagan's vice president and ultimately the President in 1988. Dole ran again for president in 1996 but lost the election to former Democratic President Bill Clinton. Clinton will reportedly be in attendance at Bush's funeral service.
President Trump and first lady Melania Trump are said to be attending Bush's funeral on Wednesday along with several other former Presidents, former President's children, and other world leaders. Will you watch any of the funeral coverage on television?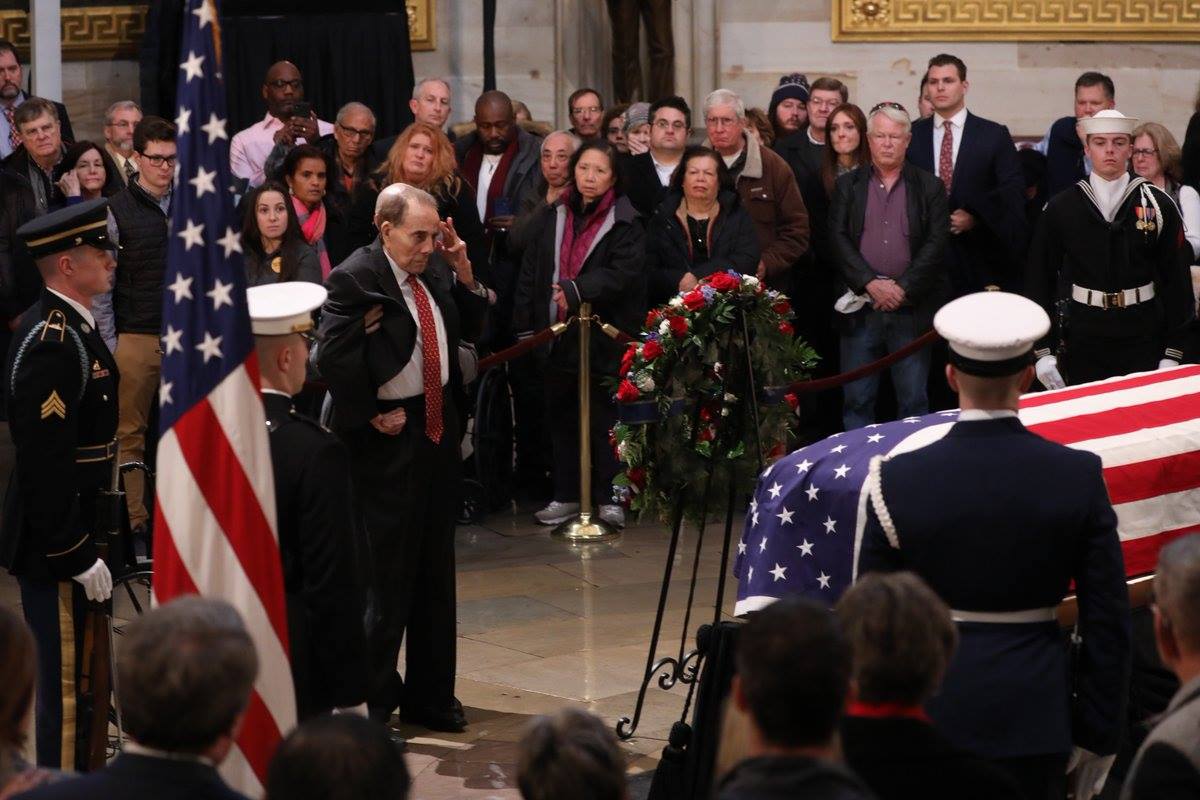 Watch the video below to see the touching moment of Bob Dole saluting to George H.W. Bush's casket for yourself. What do you think about Bob Dole standing to salute Bush's casket? It certainly is a nice tribute!
If you enjoyed this article, please SHARE with your friends who would also love to see this heartwarming moment for themselves!