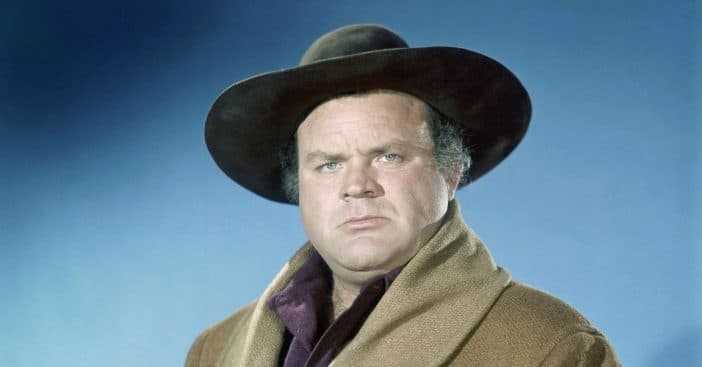 Dan Blocker had an impressive career, with his biggest role being in Bonanza. He played Hoss Cartwright alongside Michael Landon as Joseph Cartwright. Before he was famous, he certainly still had a very interesting life!
When Dan was born, he set a record as a baby! He was born on December 10, 1928, and weighed a whopping 14 pounds. He still holds the record for the largest baby born in Bowie County, Texas. His poor mother!
Dan Blocker set a record for being the biggest baby in Bowie County, Texas
He ended up being a big guy and was 6'3″ and 300 pounds when he was just 18. Dan went to college to play football and ended up getting degrees in speech and drama. He was then drafted into the U.S. Army during the Korean War. He got injured and ended up receiving a Purple Heart. Dan started acting in 1957.
RELATED: Whatever Happened To Dan Blocker, Hoss Cartwright From 'Bonanza'?
Of course, his big break came when he was cast in Bonanza in 1959! He also became a partial owner of Bonanza Steakhouse chain restaurants at the height of Bonanza's fame. Sadly, he died while the show was still running and was only 43 years old. He died of a pulmonary embolism after having gallbladder surgery.
Did you know that he was such a big baby and actually set a record?