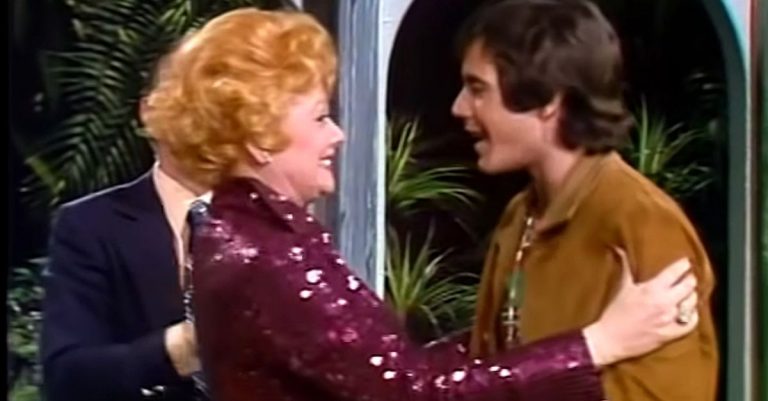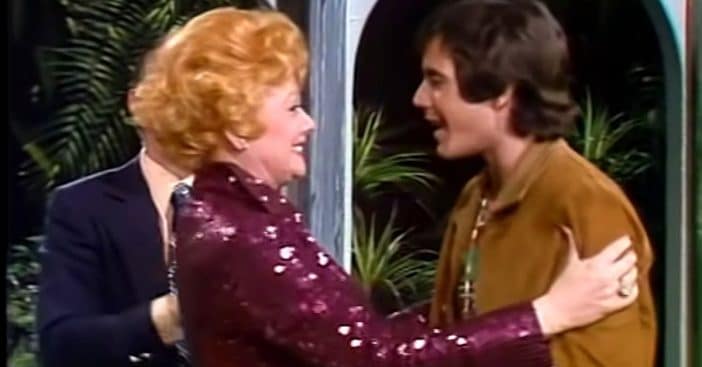 It might feel impossible for someone with so busy a schedule as Lucille Ball to balance family and career life. It could certainly present a struggle but sometimes the two blended together in endearing ways. One such example comes when her son Desi Arnaz Jr. surprised her on a 1974 episode of The Tonight Show with Johnny Carson.
None of this would have been possible without some covert planning by Johnny Carson himself. He also set up the surprise to line up with the flow of the show and leave Ball none the wiser. Ball's son also follows along with the plan seamlessly and throws in some personality himself.
Johnny Carson leads into introducing another guest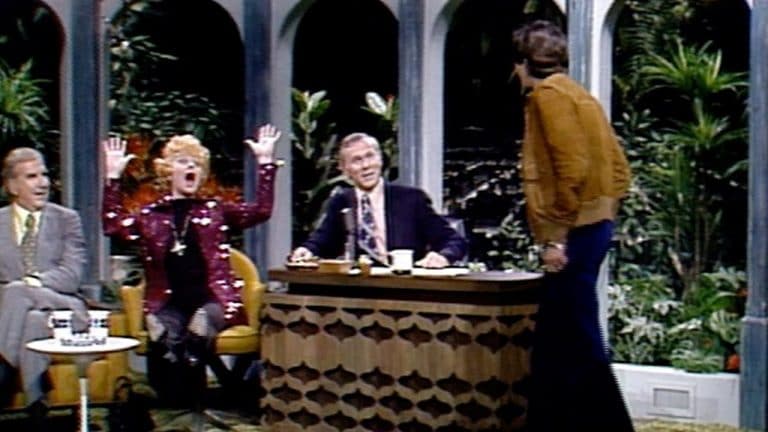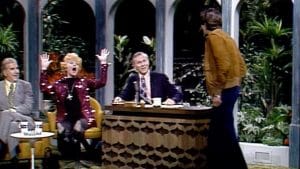 During a 1974 episode of The Tonight Show with Johnny Carson, Lucille Ball attended as a guest of honor. Host and interviewee brought their comedic wit to fire off at each other. "We are going to show a film clip now," Carson informed Ball and the audience.
RELATED: Desi Arnaz's Mistress Made Divorce Between Him And Lucille Ball Especially 'Horrible'
Without missing a beat, Ball inquired, "Of what? Is it a porno film?" He informed her that the talk show would not, in fact, be showing footage of an explicit nature; instead, it was one of her pictures. When Carson added that the whole family could see the clip, she told him not to rub it in.
Perhaps he sensed this reprimand came from a place of missing her own family, because Carson replied "You're bananas. You've been on the road too long." Fortunately, he had just the balm for that, thanks to a surprise starring Desi Arnaz Jr. himself.
Desi Arnaz Jr. enables a surprise reunion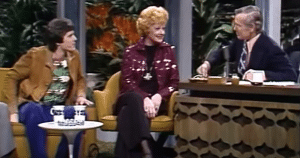 At the time of that episode, Desi Jr. had been working with Gregory Peck on filming Billy Two Hats. As a result, he hadn't seen his family in some time, since work kept him on the road. That changed during this episode of The Tonight Show.
Carson and Ball talked through the prepared video before presenting it while it rolled, Desi strode in. Carson saw him in time to inform Ball her son was present. Ball declared, "That was too cute!" as mother and son hug. Desi Jr. told his mother she wouldn't get away with any hijinks before Carson interviewed them both. Watch the adorable moment below.