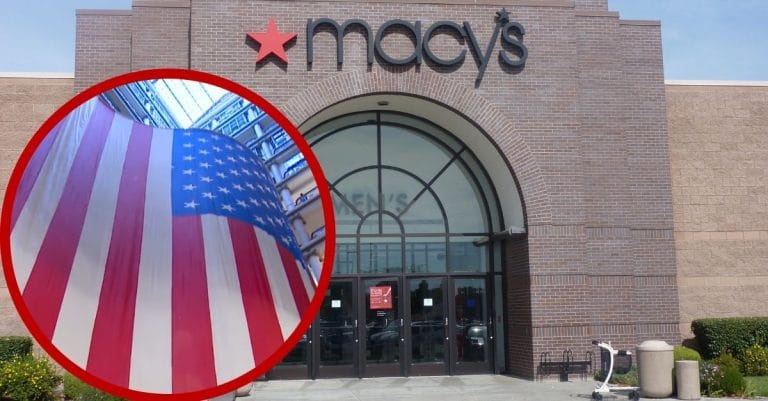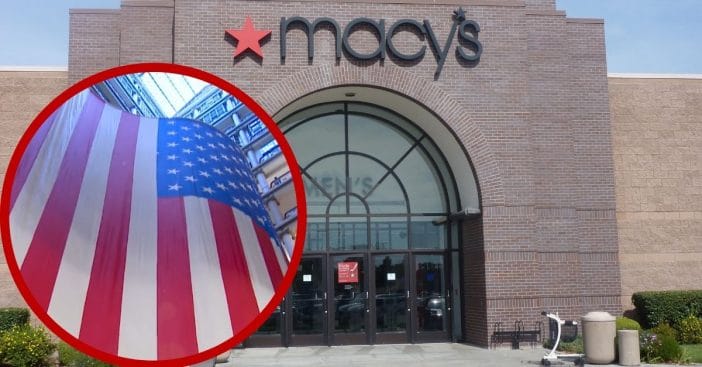 Fourth of July is still months away, but one Chicago-based Macy's hasn't let that limit how it displays America's banner. In fact, it boasts the world's largest American flag with pride and patriotism as part of an annual tradition dating back to the early 1900s.
Located on State Street, this particular Macy's store boasts history of its own, enhanced by the remarkable and sweeping history both of its larger-than-life flags and the reputation its gained because of this tradition.
Introducing the world's largest American flag
The largest American flag in the world was raised inside the State Street store on Friday.​ https://t.co/kGM7c98pG9

— FOX 32 News (@fox32news) May 21, 2021
State Street's Macy's store boasts the world's largest American flag with the figures to back such a weighty title. Fox reports that the flag itself waves at a whopping 5,000 square feet. All that fabric adds up to a weight of 900 pounds.
RELATED: Veteran Receives American Flag 60 Years After Retirement From Army
As of May, the store unfurled this record-setting banner as part of its annual tradition in patriotism. There it will stay unraveled through Labor Day, this year falling on September 6. The store itself has been standing since 1916, back when it was known as Marshall Field & Company.
Tracing the history of the star-spangled banner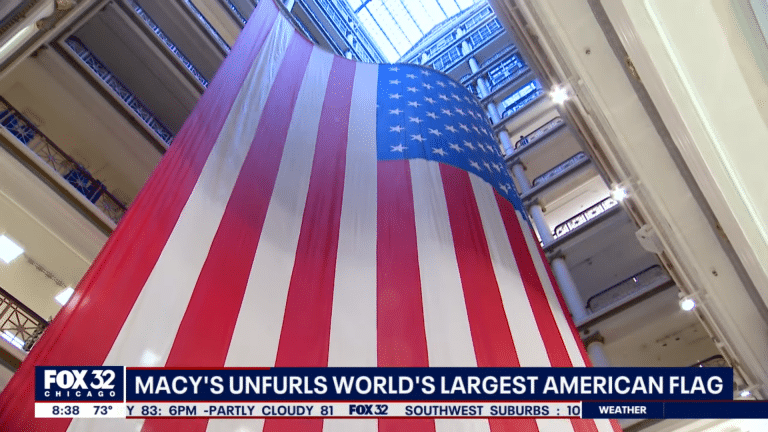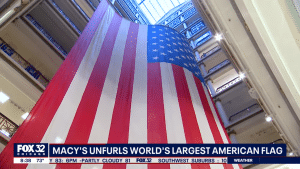 The original American flag unfurled for the store was retired in 1941. A replica was composed but actually ended up disappearing. After that, the tradition became less consistent over the years and fell out of favor.
The largest American flag to hang in a dept. store is currently on display at Macy's on State Street in #Chicago! pic.twitter.com/dZwKhhOuiz

— Macy's Tourism (@MacysTourism) May 20, 2015
As of 2003, though, the store revived the practice with a 5,000-square-foot replica, establishing itself as the world's largest American flag to date. At the corner of State and Randolph streets, it has a spot of pride in the north atrium. This practice continued through store ownership changes in 2006. In 2009, Macy's had Flyhouse, Chicago-based rigging specialists, add in a new truss to let the giant banner flutter as any smaller flag might in a breeze.