The future always feels like an elusive mystery. Another tomorrow, distant and unrelenting, exists on the horizon. So, naturally, plenty of media indulges in speculation, daydreams, and predictions for that perpetual unknown. In Moon Zero Two, expectations mounted high for one very specific year: 2021.
It also presented a unique blend of past (its present) and future that could seem slightly jarring to viewers. Other speculative pieces of art sometimes distance a movie's date by giving everything a makeover, including wardrobes. So, how off-the-mark was Moon Zero Two?
One giant leap for mankind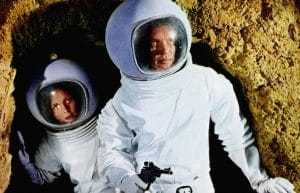 Space gradually began taking over American culture in the '50s and '60s. The Space Race ushered in the need for Americans to learn and pursue the sciences. Even everyday objects like refrigerators and lava lamps encouraged citizens to think big and think out-of-this-world. Then came July 16, 1969, when Neil Armstrong and Buzz Aldrin made one giant leap in America's fascination with space.
RELATED: A Magazine Article In the '80s Predicted Computers, DVRs, And More
The momentum began with the likes of Star Trek catapulted exponentially. Space notes that public opinion for the program itself didn't change much from where it was to the present day. But there was no escaping the gripping – safe, on the ground – lure of wondering where we'd be when technology could advance enough. The same year as the fateful moon landing came Moon Zero Two, armed with some unique predictions to satisfy all that musing.
'Moon Zero Two' was quite the gem – like its asteroid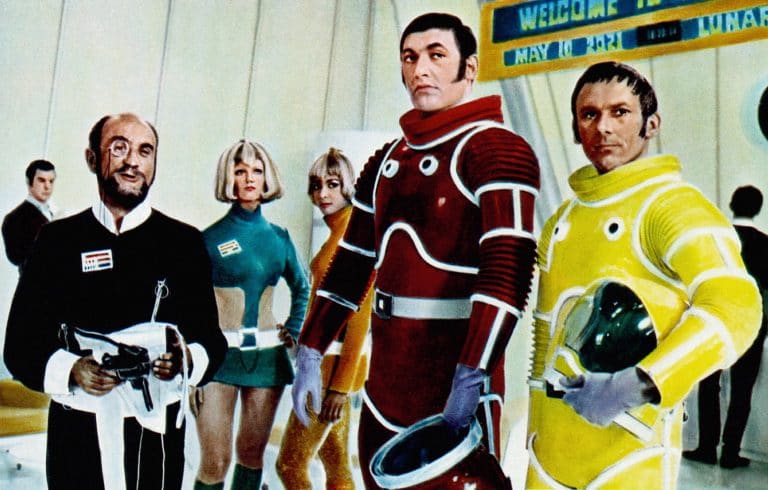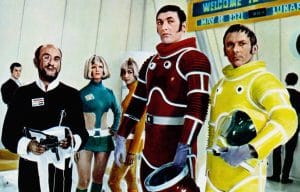 Roy Ward Baker directed this science fiction film starring James Olson, Catherine Schell, Warren Mitchell, and Adrienne Corri. It sees astronaut-turned-salvager Bill Kemp recruited by a billionaire to secure a giant asteroid made entirely of gemstone – emerald or sapphire. With campy action scenes and an abundance of beauties, Moon Zero Two is sometimes called a space western. Its heroes wore flashy clothes, tight-fitting jumpsuits, revealing bikinis, vibrant outfits, and sometimes realistic spacesuits.
The film ultimately leaned into its space western identity even before that label had time to settle. According to the movie, humans would be brawling like cowboys in a saloon – that really looked like a saloon – in 2021. Ultimately, Groovy History writes that Moon Zero Two acts better as a glimpse at '60s culture than thoughtful predictions about 2021. It injects trends of that day, westerns and emerging science fiction, into the future, adjusting accordingly. So, as a predictor for 2021, it didn't quite nail the landing.