The 1970s sure were a different time. Kids bought cigarettes for their parents, Jimmy Carter was elected President, and "Disco Duck" was a hit on the radio – all things that just wouldn't fly today. Over time what a society deems acceptable changes, and suddenly things that seemed alright forty-five years ago make you cringe in hindsight. This is especially true in the world of '70s sitcoms, where jokes that had you rolling on the floor in '73 now make your jaw drop.
Today we're going to be looking at some of the best 1970s sitcoms that just wouldn't fly today. Let's check them out!
'Three's Company'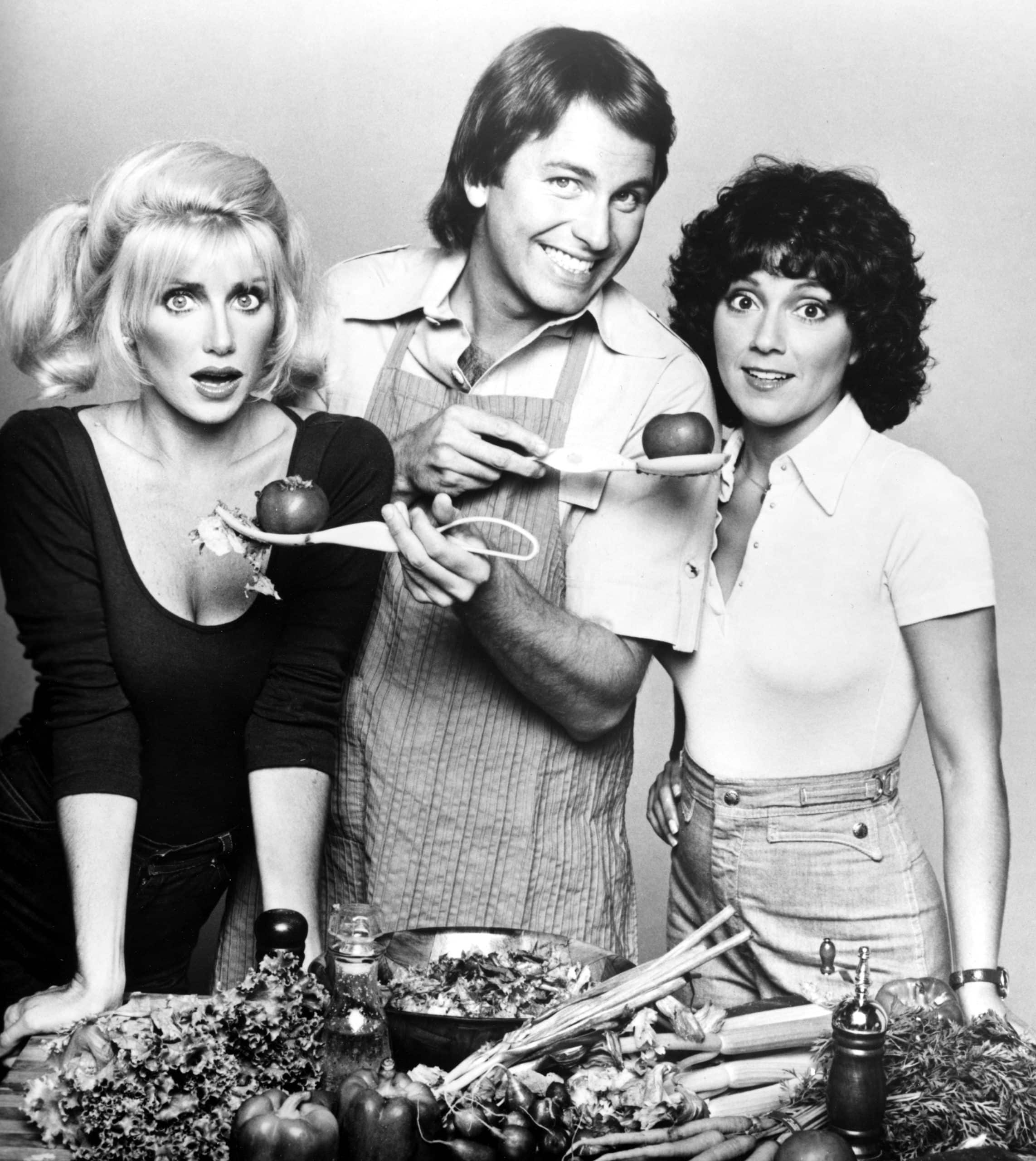 "Come on knock on our door…. We've been waiting for you!!" And who is it? It's…. Offensive stereotypes! From the moment Three's Company premiered in 1977, the show was a massive hit for ABC that made John Ritter and Suzanne Somers into household names. The only problem? The show's whole premise wouldn't work today. First of all, the idea that a landlord would object to a single man living with two unwed women seems hopelessly outdated in this day and age. And then the fact that this hard-nosed landlord relents only when he realizes that Ritter's character is supposedly gay reeks of homophobia that wouldn't pass muster today. And speaking of homophobia, how does Ritter pretend to be gay? By breaking out every stereotype of an effeminate gay man that he can. And although Ritter puts in one heck of a comedic performance, I'm not sure America would answer the door today. 
RELATED: Top 10 Decade Defining Movies: 1970s
'All in the Family'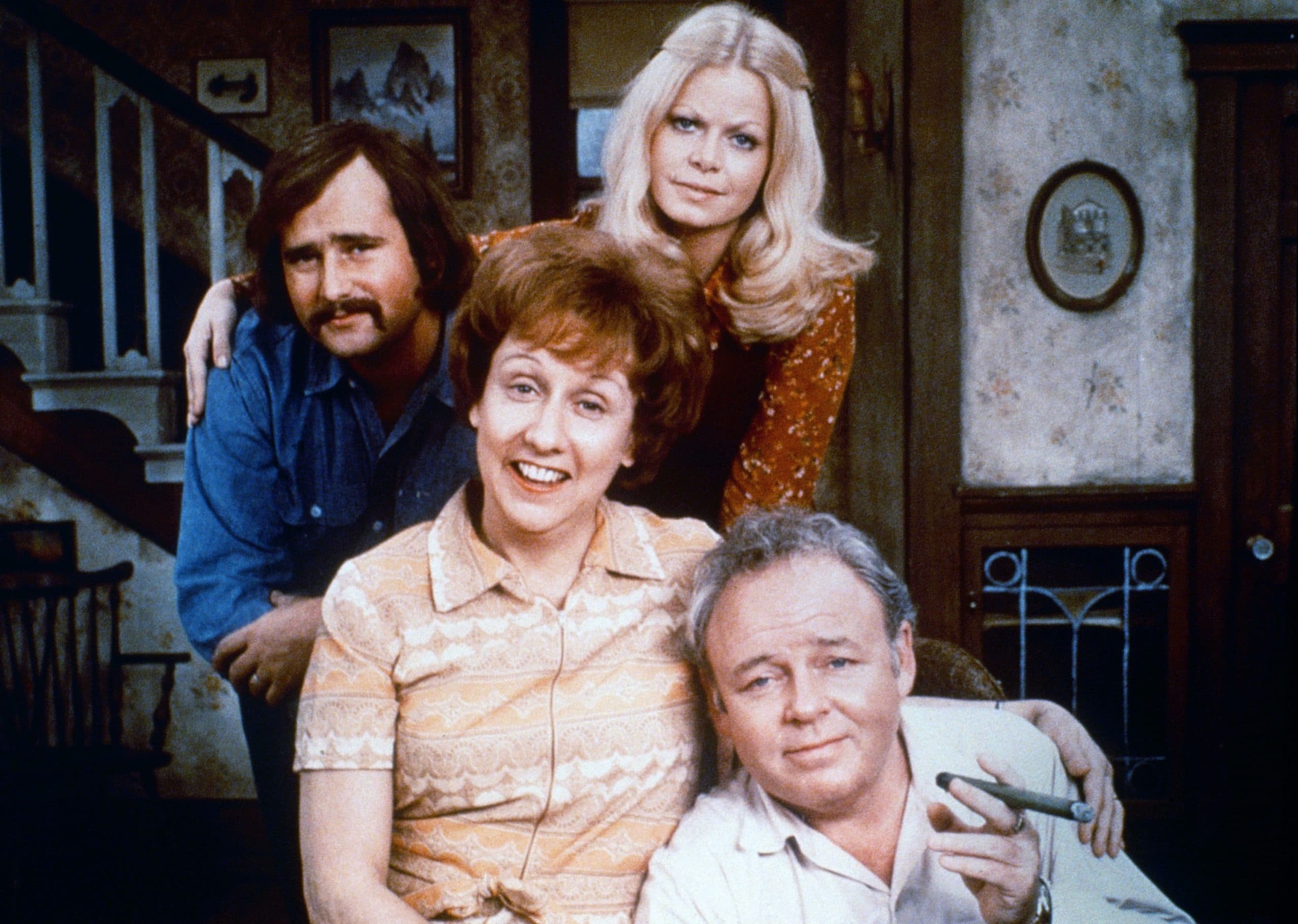 All in the Family was actually a fairly progressive show for its time. The hit sitcom tackled important social issues such as racism, abortion, and the war in Vietnam that other, safer shows wouldn't touch with a ten-foot pole. So why its inclusion on this list, you ask? Two words. Archie Bunker. Possibly the most loveable bigot in TV history. With quotes like, "They're wonderful people, they're lovely people … but they are also coloured people," Bunker had some very, uh, outdated ideas about race. And while his daughter and son-in-law were voices of reason on the show, All in the Family never made it clear enough that Archie's bigoted ideas were unacceptable to be able to air today. And we can't talk about All in the Family without also mentioning…
'The Jeffersons'
The Jeffersons was the extremely successful spin-off of All in the Family that focused on the well-off Jefferson family after they've been able to "move on up" from working-class Queens to ritzy Manhattan. The show was one of the first to portray a prosperous African-American family, and like its predecessor tackled important subjects like suicide, alcoholism, and gun control. Unfortunately for its chances of being broadcast today, however, the show also had George Jefferson, who was basically the black Archie Bunker. From constantly threatening to punch his sister-in-law to racially abusing one of the first interracial couples to be shown on primetime TV, Jefferson was a walking, talking example of a character that just wouldn't fly in today's woke culture. The show was also liberal with the use of the "N" word, which probably wouldn't work on a primetime sitcom these days.
'I Dream of Jeannie'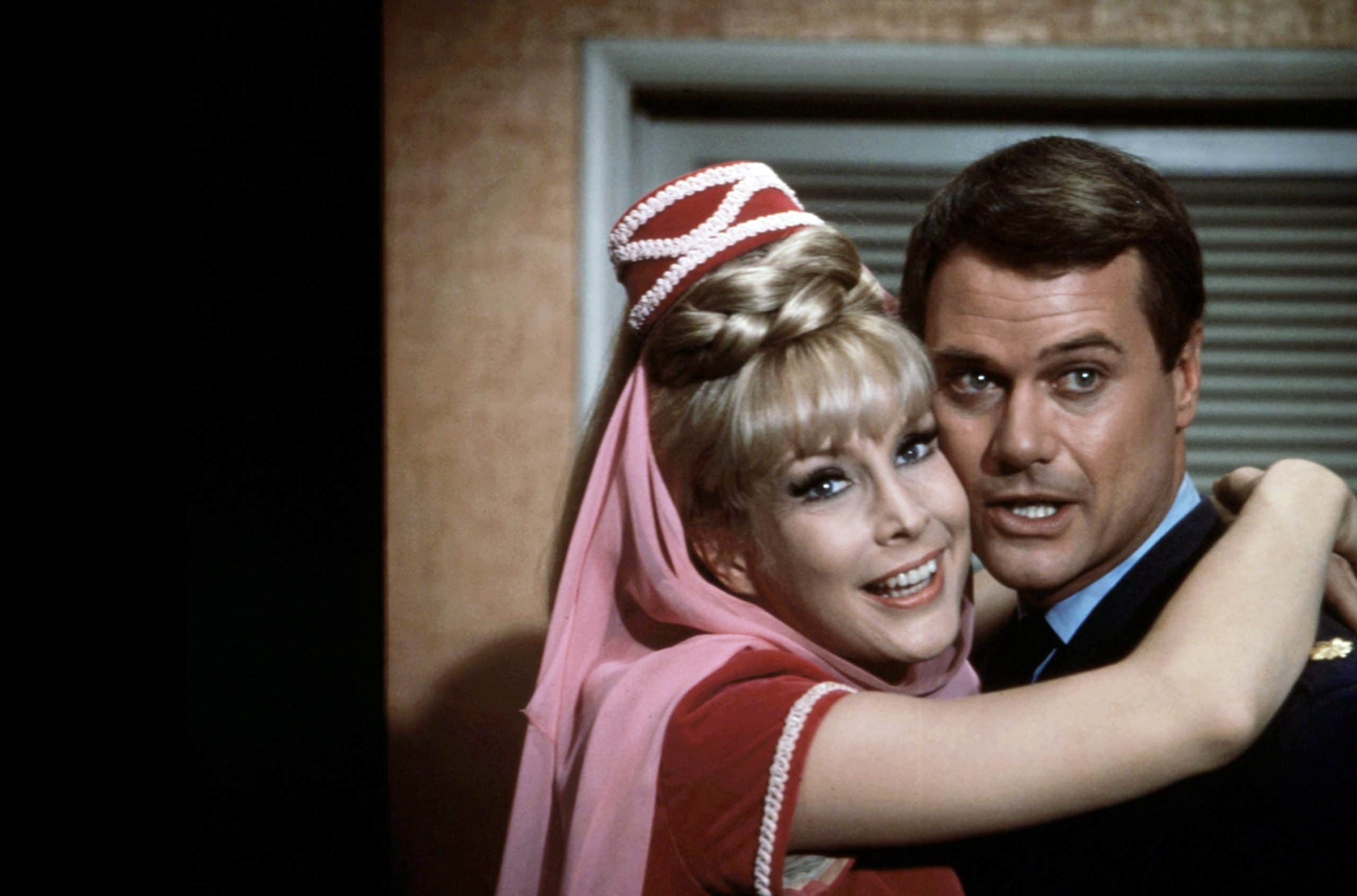 I know most of I Dream of Jeannie premiered in the '60s, but the show lasted until 1970 and became massively popular during syndication over the next decade, so it makes the cut! And cut is exactly what it would be if someone tried to air it today. And why might that be? Well, the show revolves around a very scantily clad genie who calls the man who rubs her lamp "master" and has to do what he says. Sounds like the invention of a TV studio run by a bunch of old creepy guys with minimal input from women. Oh, and the genie naturally falls in love with and marries the man, because as we all know, the master and, uh, "servant," dynamic is one of the best ways to start a loving relationship. 
'The Dukes of Hazzard'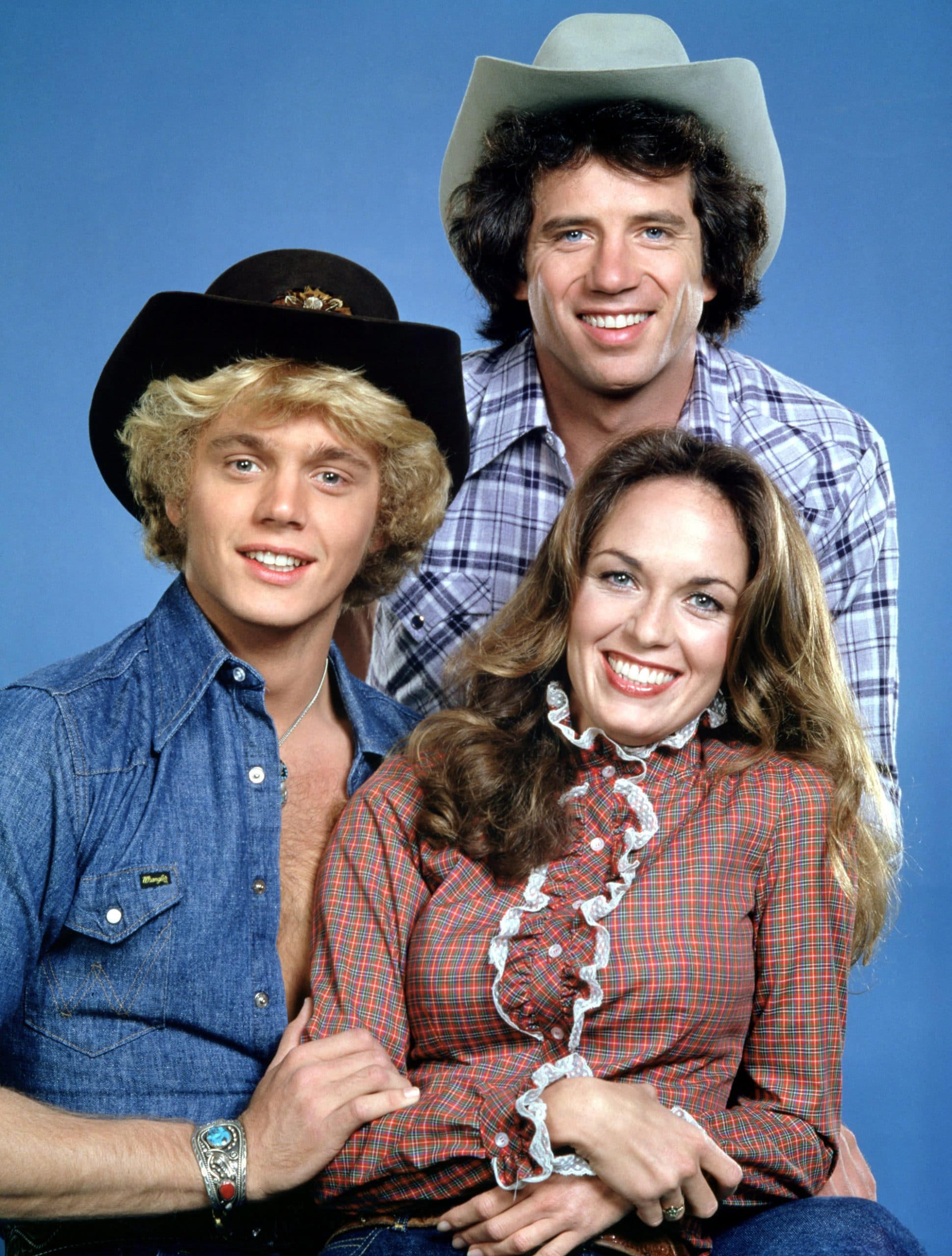 Ah man, not The Dukes of Hazzard, too. How could a show about two good ole' boys never meaning no harm be canceled by today's culture? Welp, it's pretty simple. The show's two main protagonists, the rascally Duke brothers, drive a souped-up Dodge Charger nicknamed The General Lee—oof—that has a massive Confederate flag painted on top. Like a 3 foot by foot flag. Yep, not gonna work these days. After the tragic church shooting in 2015 in Charleston, South Carolina, and the accompanying backlash against the Confederate flag, there is no chance that a primetime sitcom would have that divisive symbol so prominently displayed. I mean, when even Wal-Mart stops selling something, you know that it's never going back on TV.
'The Brady Bunch'
The Brady Bunch? The Brady Bunch?!?! How could The Brady Bunch possibly be on this list you say? The show about the union between two perfect, white families, with their adorable, white housekeeper, and eccentric, white neighbors, and…. Oh. Oh, no. Because every single person in the show, even all of the kid's school friends, were white. And seeing as the show took place in a suburb of Los Angeles, a city famed for its diversity, something about that fact just seems wrong. While The Brady Bunch's underlying values of family, responsibility, and character-building would definitely find a home on TV today, modern audiences just wouldn't be able to accept the show's total lack of diversity.
'Mr. T and Tina'
Mr. T and Tina seemed like a good idea at the time. A spinoff of the massively popular Welcome Back, Kotter that starred the supremely talented and eminently likable Pat Morita? That had one of the first predominantly Asian-American casts on TV? What could go wrong? Everything, apparently. Instead of being a progressive, barrier-breaking hit, Mr. T and Tina almost immediately descended into crude Asian stereotypes that are impressively cringe-worthy today. And not only would Mr. T and Tina not fly today, it didn't even fly back in the '70s, as viewers couldn't get over the show's awful stereotypes and the whole thing was canceled after five episodes. 
'The Black and White Minstrel Show'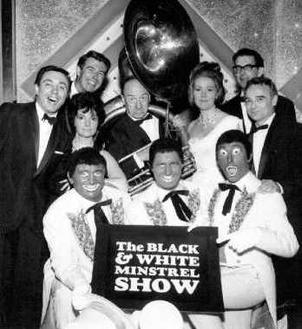 Now, this next TV show is more of a variety show than a sitcom, but I felt it was important to jump across the pond to see what was happening on TV in the UK during the '70s because, just, wow. From 1958-1978 one of the most popular TV shows on the BBC during prime-time was The Black and White Minstrel Show. And I know what you're thinking. The term minstrel show has to mean something different over there, because in the States a minstrel show was an awful form of entertainment originating in the early 1800s that had white performers decked out in blackface doing horribly racist impersonations of black people. But nope, a minstrel show in the UK is exactly the same, which means that up until 1978 families in England were sitting down to watch and laugh together at some pretty racist stuff. Stuff that wouldn't have flown in the US back then, let alone today. 
'Carter Country'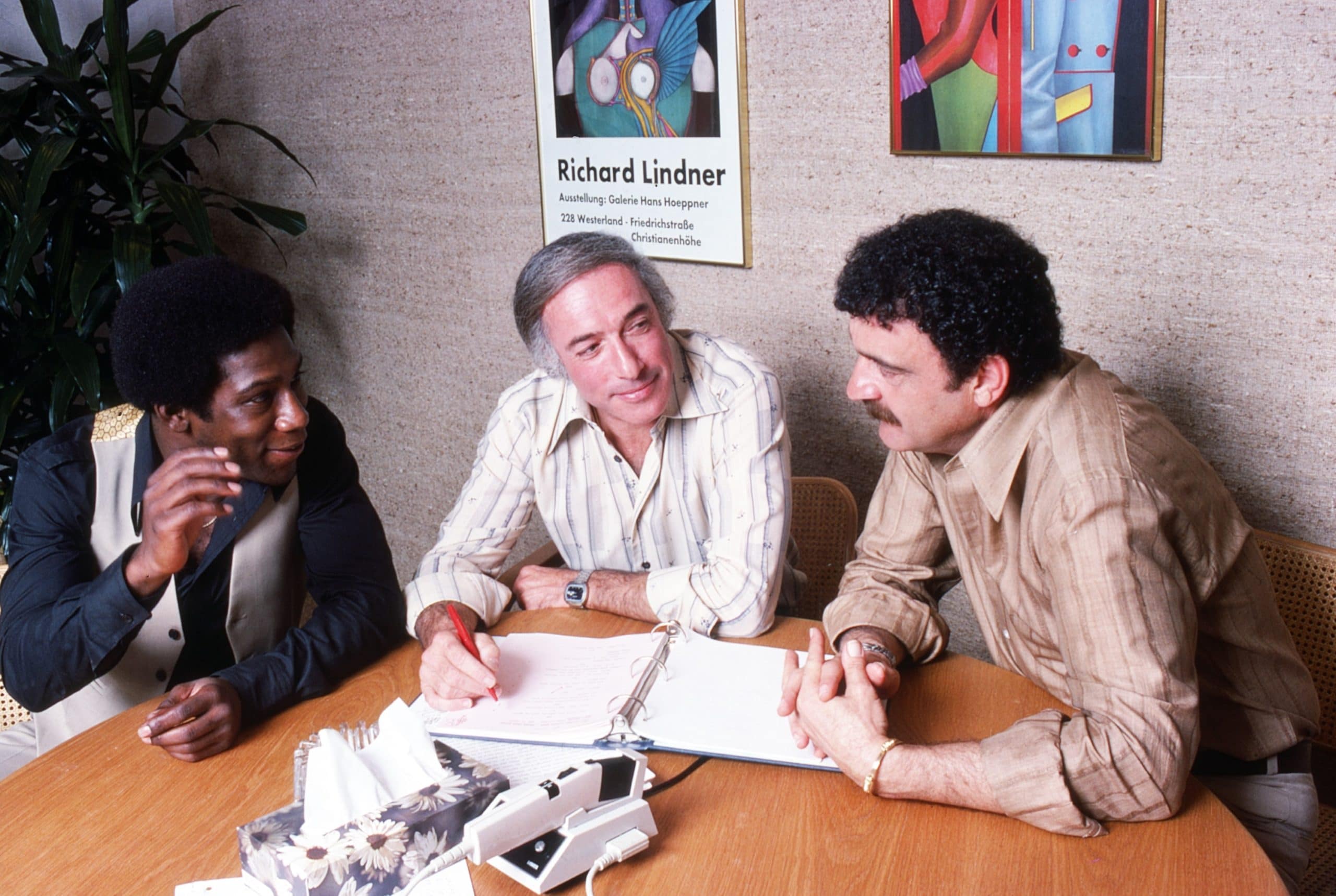 And lastly on our list, we have Carter Country, a show about a Black, city-educated cop who takes a job in a police department in the backwoods of Georgia. Basically a TV version of the fantastic Sidney Poitier movie In the Heat of the Night, Carter Country took that film's serious exploration of race relations in the south and attempted to make it funny, because, you know, racism. A lot of the show's plot points, such as one of the police officers openly belonging to the Ku Klux Klan and everyone just kind of shrugging at that fact, seem a bit out of place in a comedy. Carter Country tried to satirize racism and make it funny, but its heavy-handed approach would not go over well at all in today's climate.
And there they are. Some of the most popular sitcoms of the 1970s that probably would not fly today. Which of these shows do you remember? Did you love them? Do you think they actually aren't that bad? Let us know in the comments below, we read every one!