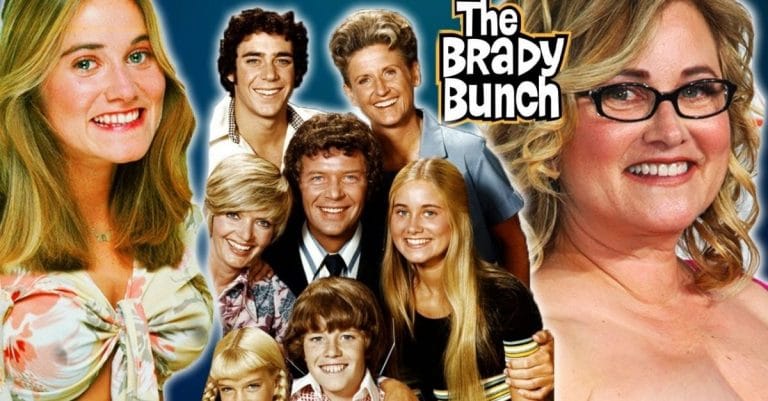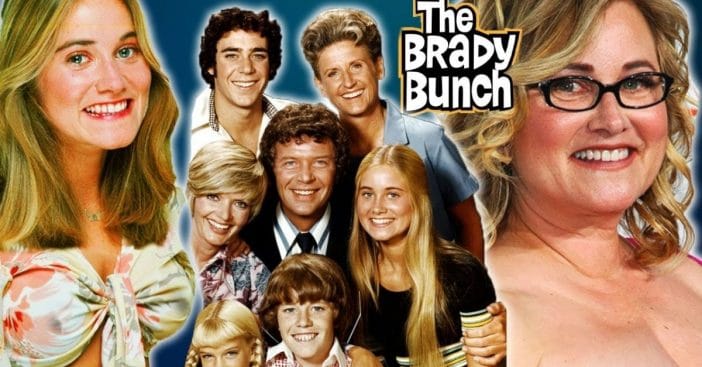 "Here's the story… of the whole Brady family!" I bet you can hear the theme song in your head right now. Largely considered one of the last old-style family sitcoms, The Brady Bunch ran for five seasons with many spin-offs such as the animated Brady Kids and The Brady Brides. It is largely recognized in TV history as an American Cultural Influencer.
Today we're taking a look back at this un-traditional family, to see what they got into after being a Brady. Without further ado, let's have a family reunion.
1. Robert Reed (Mike Brady)
Mike Brady was the wise architect patriarch who was actually named "Father of the Year" by a local newspaper after Marcia submitted an essay. And although Robert Reed apparently had qualms with his role, he still brought professionalism to the show and set the stage for a piece of television history.  Reed broke onto the scene & into our living rooms in 1961 with his first regular role in the great courtroom drama The Defenders. He co-starred alongside the Emmy-winning E.G. Marshall – who we just spotlighted part of the grouchy in-laws from National Lampoon's Christmas Vacation. Check that Cast Deep Dive out next…
RELATED: 'The Way We All Became The Brady Bunch' Chronicles Show's Behind-The-Scenes Conflicts And More
Reed was a very traditional actor and was looking for Shakespearean-quality roles, so when he really fell upon The Brady Bunch by chance, Reed held some contempt. The show was silly and Reed often butted heads with showrunner Sherwood Schwartz about tackling topics with more… substance. Despite the difference in opinions, Reed would join for The Brady Bunch Variety Hour in 1976 and later on in the 1990 show The Bradys. 
He did get his desired dramatic roles as well, with an Emmy-nominated part in 1976's Rich Man, Poor Man. He got his chance to co-lead another show in 1981 alongside The Waltons' Michael Learned, in Nurse. But it didn't last.  His personal life is complex, Reed was married in 1954 and had a daughter before divorcing in 1959. The reason for the divorce? Reed was a closeted gay man, even Florence Henderson noticed early on that he appeared uncomfortable acting romantically with her, and later, he admitted the truth to her privately.
Reed was diagnosed with cancer in 1991 and sadly passed away at just 59 years old. Although Reed did not have AIDS, his doctor did list HIV-positive as a factor in his death. 
2. Florence Henderson (Carol Brady)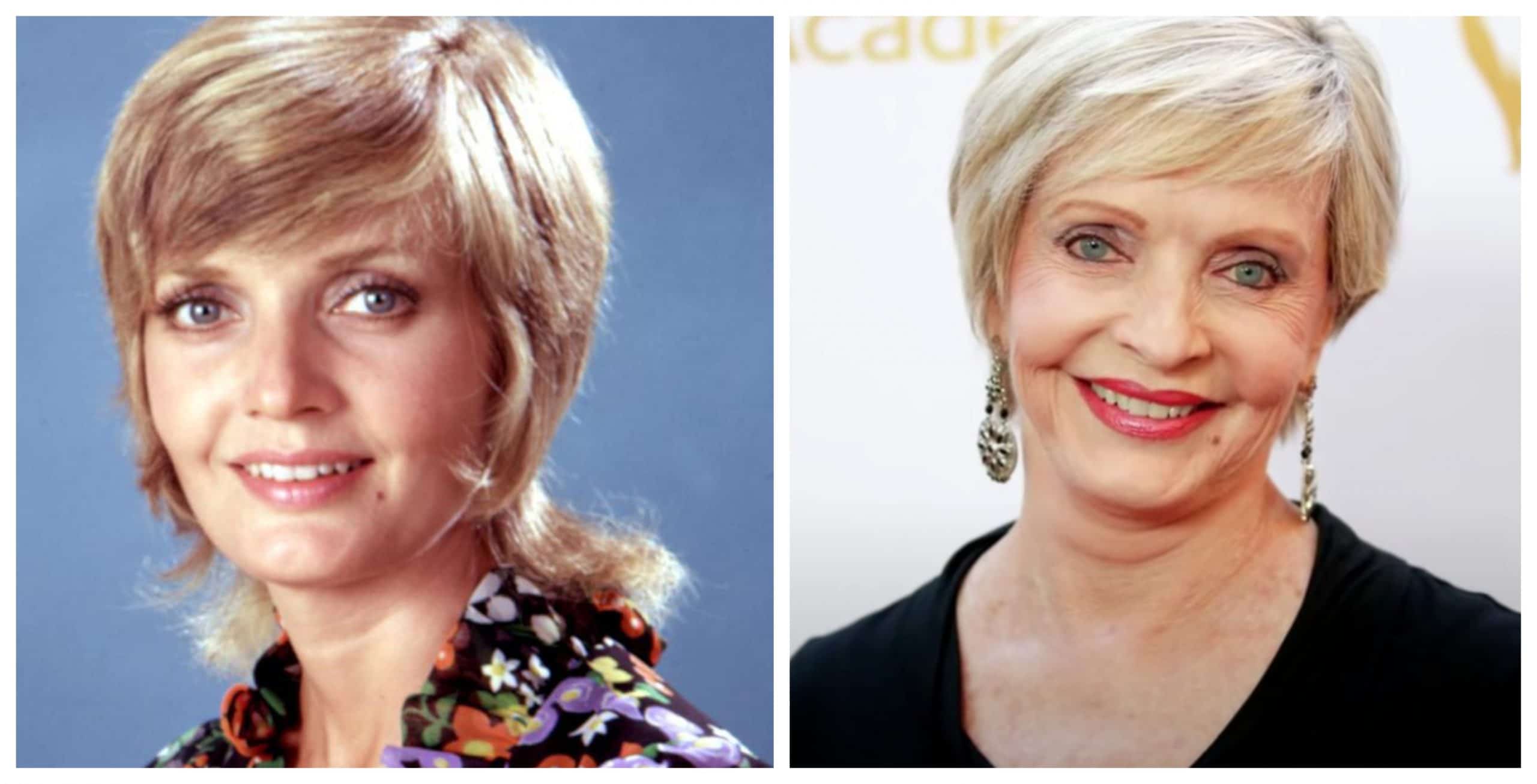 Carol is the matriarch who always comes through for the kids, and while she is the typical homemaker, she's kind of anything but… she's a freelance writer, sculptor, and a singer – which she definitely passed down to the children!  Florence Henderson got her start in the '50s with small roles and commercials, like a recurring Oldsmobile campaign on The Patti Page Show. But it wasn't until 1969's Brady Bunch that she hit the jackpot. Henderson's best friend, Shirley Jones, had turned down the role, but the following year became the Partridge Matriarch.
She was part of the first Love Boat TV Movie and joined the show a number of times.  Being an avid game-show fan, Henderson was a frequent panelist on the original version of Hollywood Squares as well as others like Password. Along with all the Brady continuations, she was last seen in the 2017 comedy film, Bad Grandmas, co-starring with bombshell Pam Grier. Florence sadly passed away in 2016 at the age of 82, but she will forever be remembered for her Carol Brady.
3. Barry Williams (Greg Brady)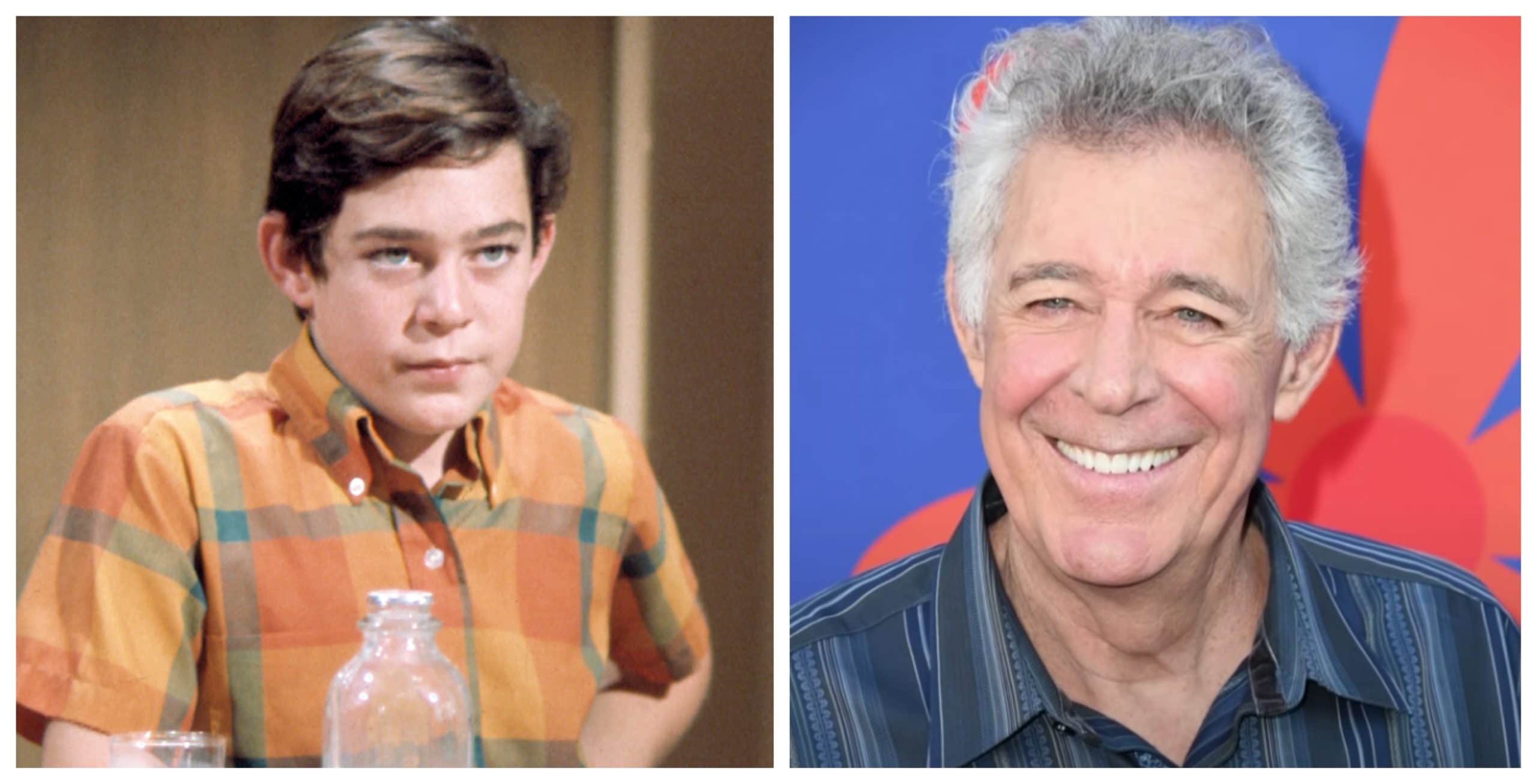 Greg's the oldest of the kids, into politics, athletics, and quite bright. I loved the one when Greg and Marcia fight over who's going to get the attic. Continuing the passion off-set, Barry and Marcia's Maureen McCormick had a love spark during the show's run, having their first kiss together while shooting the Hawaii episode.
Barry's career has tapered off, but he's still mildly at it, currently filming the movie Hardliner with the tagline, 'How Far is Too Far' – that's probably far enough. He also makes music and tours as Barry Williams and the Travelers. And they're really quite good. Today at 66, he's the oldest surviving member of this iconic bunch. 
4. Maureen McCormick (Marcia Brady)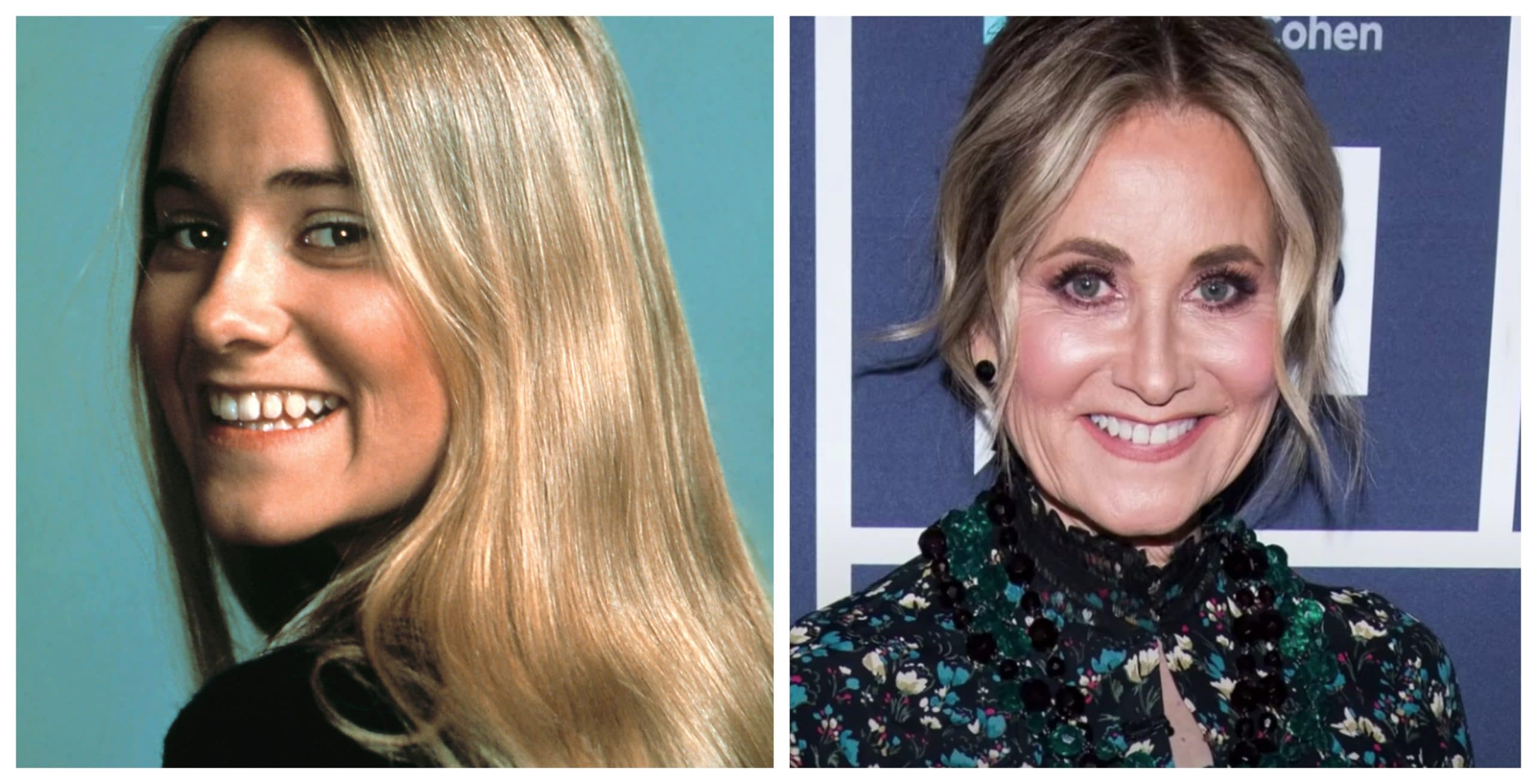 "Marcia, Marcia, Marcia!" The eldest of the three Brady girls provided some of the best plot points, she is extremely smart, beautiful, and sure of herself.  Maureen McCormick got her start as a child actress at just 6 years old playing Young Endora on Bewitched. For more about Regular Endora and gang, check out that in-depth video after this.
Following the cancellation of The Brady Bunch, McCormick spent years addicted to cocaine, directly affecting her career, when she flubbed an audition with Steven Spielberg, arriving drugged out and sleep-deprived. She had to reestablish her credibility and finally in 1997 after getting sober, she got a decent role in the show, Teen Angel. Maureen has always dabbled in music, along with the 4 albums recorded with the Bunch, she released her first two singles in 1975. Then 20 years later in '95, she released a country album titled, When You Get a Little Lonely.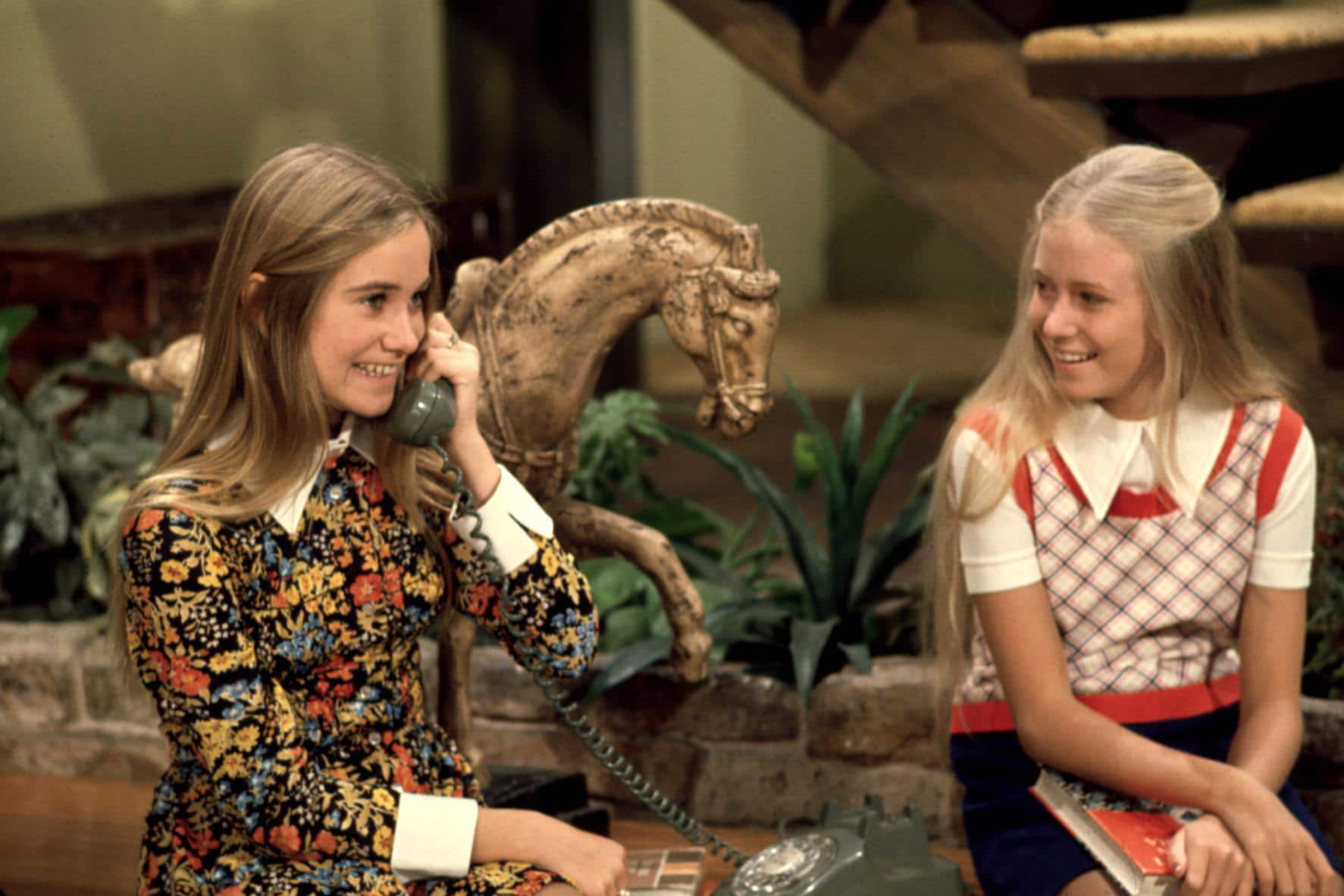 In 2007, she appeared on Dr. Phil, accusing her brother of elder abuse. After rejoining her '70s family for A Very Brady Renovation in 2019, today at 64 years old, she's keeping with that theme, and currently working on a show called, Frozen in Time, where they update houses stuck in outdated styles.
5. Christopher Knight (Peter Brady)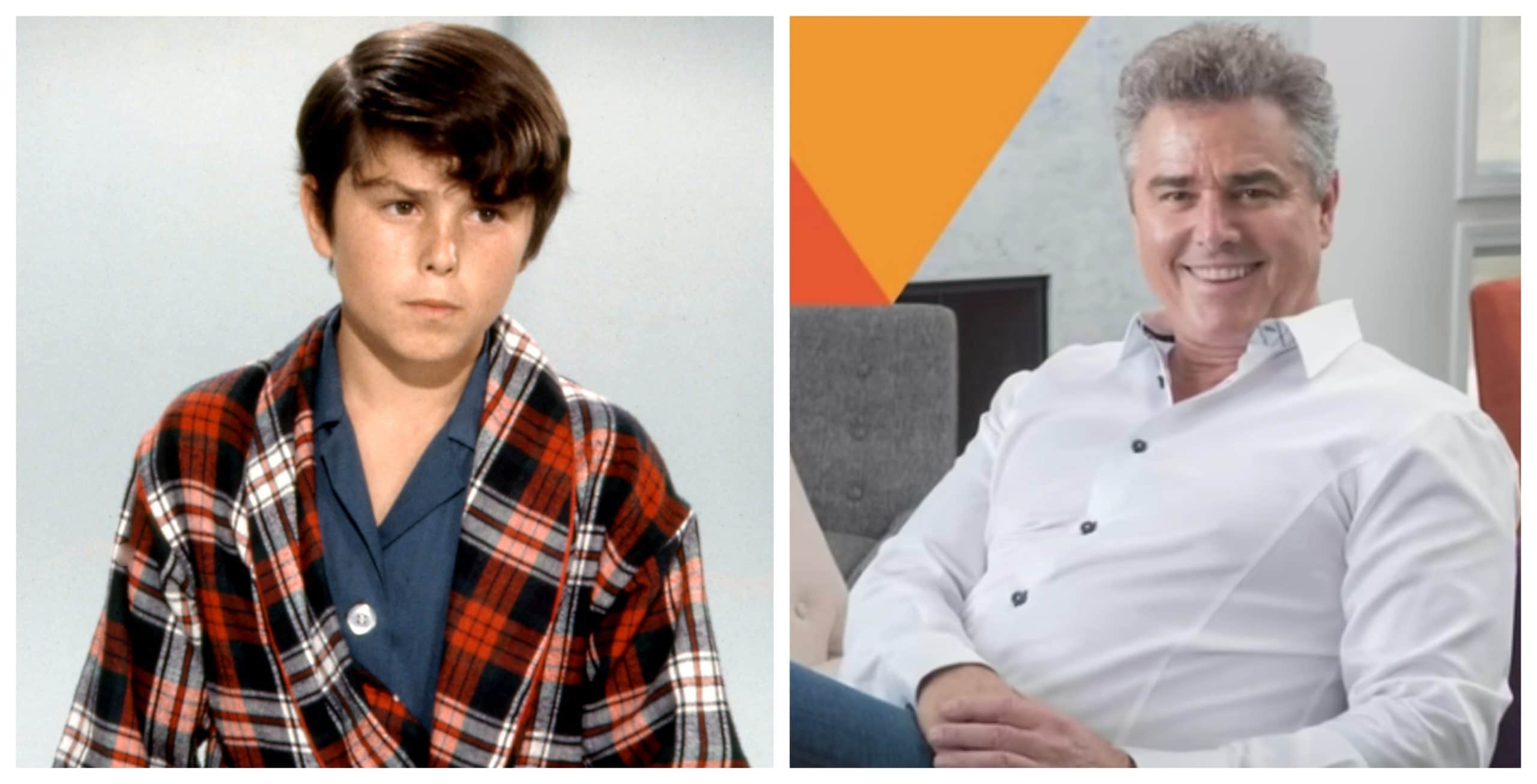 Peter is the middle Brady son who loves joking around but is especially protective of little Cindy. He also does a mean Humphrey Bogart impression. Christopher Knight's Peter was certainly the biggest of his career, but he did have another series regular role in the short-lived sitcom, Joe's World in 1979. He then left the acting world and joined Martec, Inc. as a salesman, landing the company's first million-dollar sales deal within his first 18 months and earning Employee of the Year. He's started multiple companies like Visual Software, a pioneering 3D graphics company. 
He has since gotten back into the acting game. including an episode of That '70s Show alongside his Brady Bunch brother and good friend, Barry. Knight has been married four times, even proposing to his third on the finale of his very own VH1 reality show, My Fair Brady in 2005. Today at 63, he's currently "taking on more entrepreneurship endeavors." 
6. Eve Plumb (Jan Brady)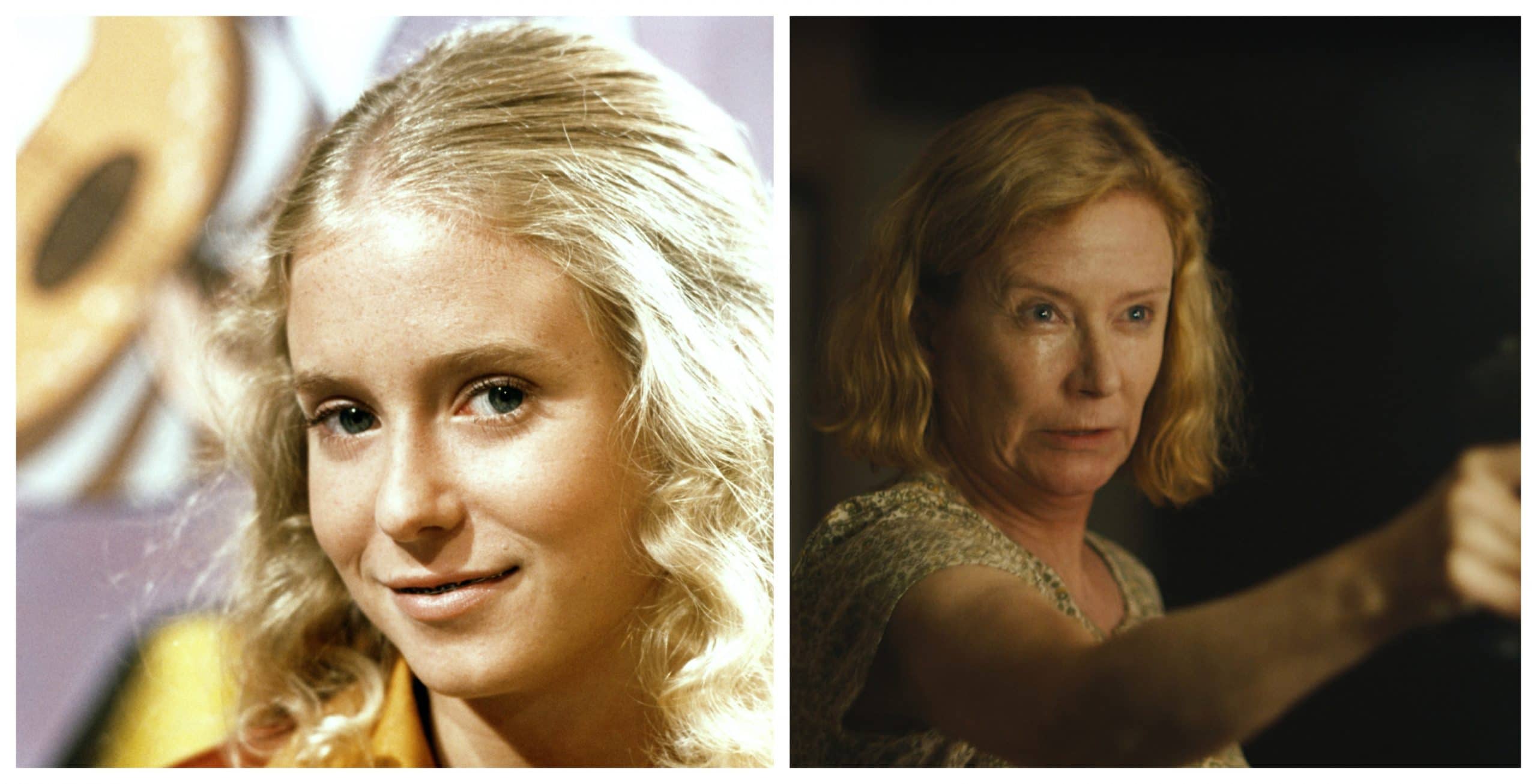 Jan is the insecure middle Brady girl, and is pretty relatable – she hates her glasses and freckles and is embarrassed that she doesn't have a boyfriend. Ah, the simpler times of being a youngin'. Eve Plumb began acting in commercials at age 7, much like Mccormick did, and even did 3 episodes of The Big Valley before landing Jan Brady.
Eve was considered for the part of Regan in 1973's horror masterpiece, The Exorcist, while still on The Brady Bunch. Her next best TV role was in 1995 for the series Fudge based on the young-adult books, even acting alongside her Brady Bunch mom in one episode! In 2017, she had a 4-episode arc on the Aaron Paul-led Hulu show, The Path. Today in her early 60s, she also paints and has good luck with real estate, having bought her Malibu home at age 11 for $55,000 and recently sold it for $3.9 million!
7. Mike Lookinland (Bobby Brady)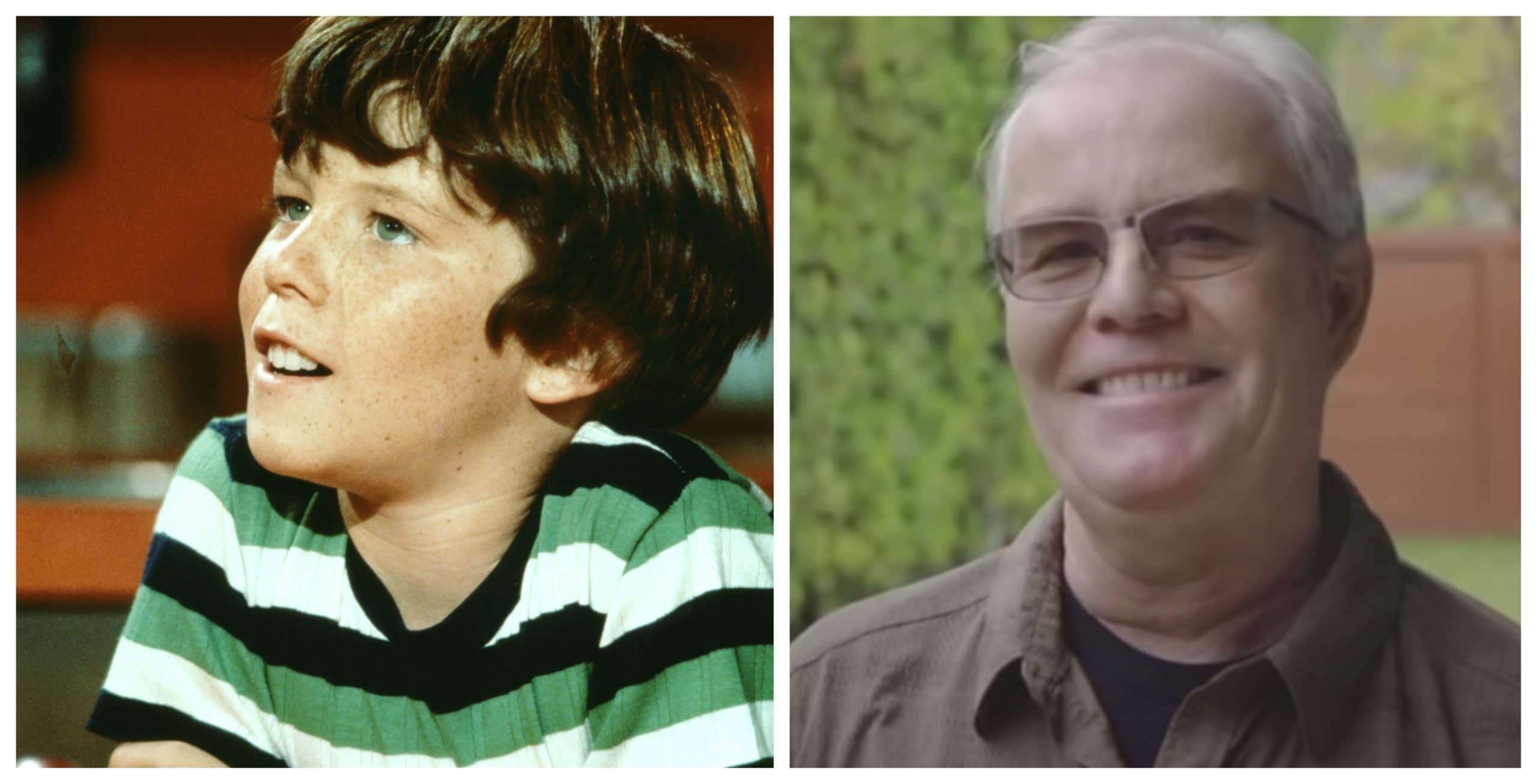 Bobby is the adorable youngest boy, with a great episode being when he idolizes the outlaw Jesse James showcasing how you should be careful who you model yourself after. Mike's natural hair was strawberry blond and had to be dyed dark brown to match the other family members. Bobby was seen with strawberry blond hair in the reunion projects. 
In 1974, Mike did the Paul Newman epic, The Towering Inferno, and got so burnt out after the 4-month shoot piled on top of the Brady workload, that he actually turned down a starring role in the upcoming series, The Swiss Family Robinson. This decision altered his career trajectory. Today at 60 years old, he operates a business that makes decorative concrete in Salt Lake City.
8. Susan Olsen (Cindy Brady)
Cindy is the youngest of the whole family with adorable corkscrew curls. She frequently liked to snoop and gossip, her lisp being real. Olsen worked with a speech therapist to correct it until at 19, she underwent a surgical procedure to eliminate it. Susan didn't act much beyond The Brady Bunch.
She worked as a graphic designer for a decade. There was also a long-standing rumor that Olsen did porn, but she quickly cleared that up, explaining that she created space ship sound effects for a porno titled, Love Probe from a Warm Planet. In 2016, she was fired from her radio show, "Two Chicks Talkin' Politics" for allegedly using homophobic remarks. Today at 59 years old, Olsen typically keeps fans updated on her life through her Instagram account, and we hope to see her again soon!
9. Ann B. Davis (Alice Nelson)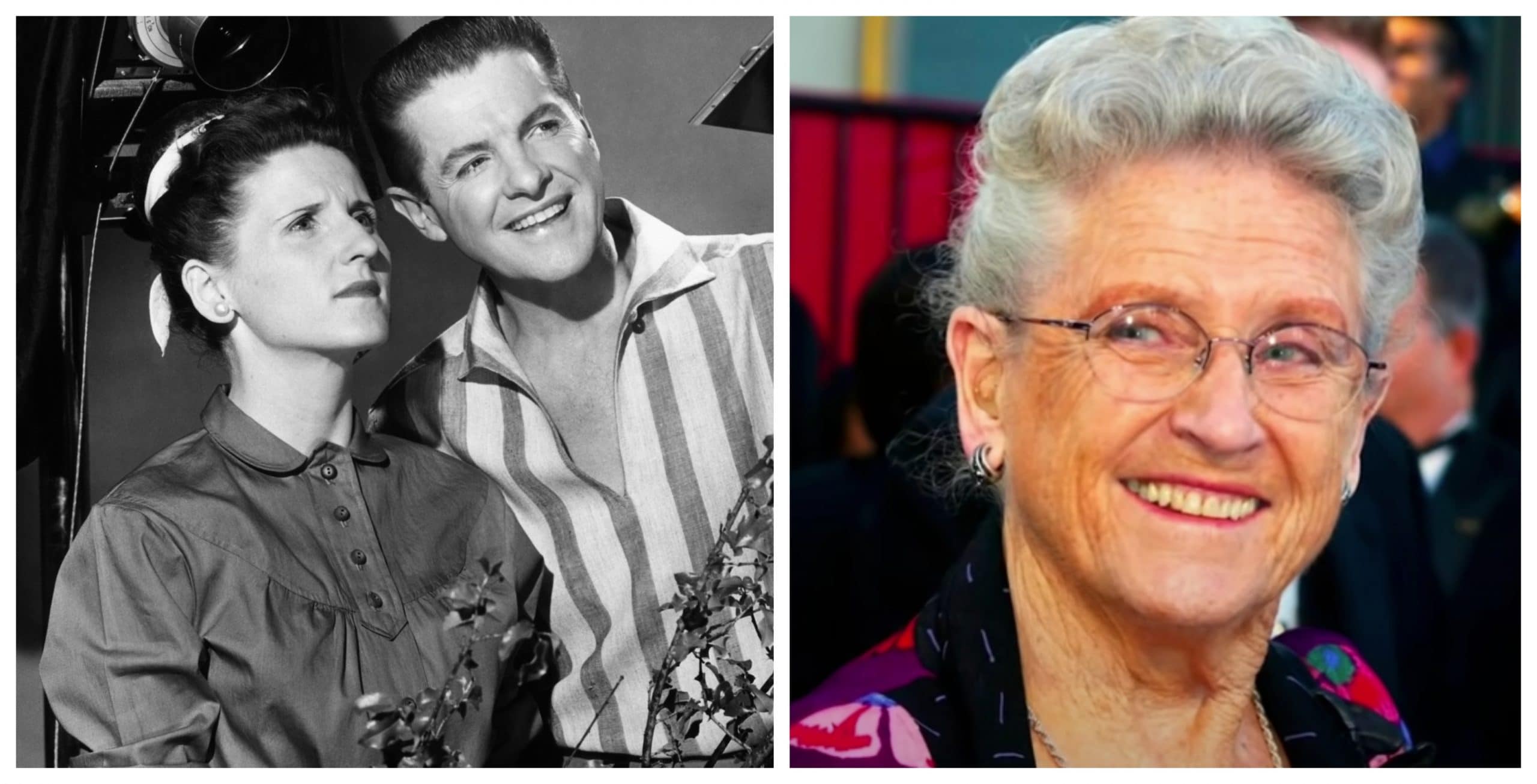 Alice Nelson is the extremely likable and funny housekeeper and friend of the Brady family. Ann B. Davis played her own identical cousin in season 3 while in real life, she had a twin sister named Harriet who was not an actress. Davis had her first big break in 1955 gaining a starring role on The Bob Cummings Show where she would go on to win 2 Primetime Emmys out of 4 nominations.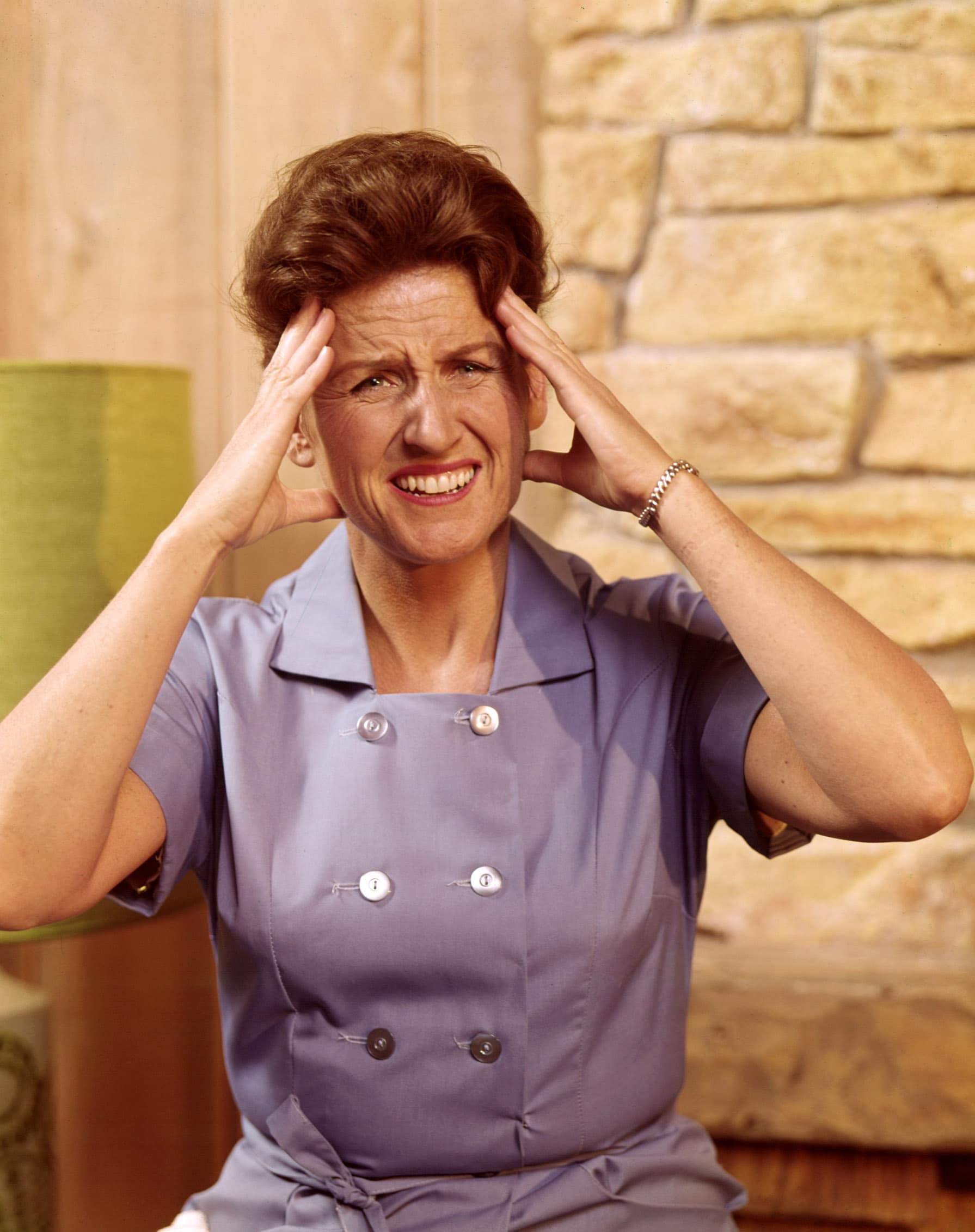 In 1965, she got another series regular gig on The John Forsythe Show.  She was such a talented comedic actress, and her Alice Nelson was a perfect cherry on top of a stellar career. Never officially retiring, she could be seen on TV frequently, selling products like Minute Rice and Shake n Bake. Davis never married nor was publicly known to have been romantically linked to anyone. She passed away in 2014 at the age of 88. 
As Cindy Brady once said, "I'm not a snitcher; I just tell it like it is." That was a beloved cast for sure – did you ever watch this iconic sitcom? Who was your favorite Brady? Were any of the spin-off movies or shows as good as the original? Tell us in the comments below, we read them all.