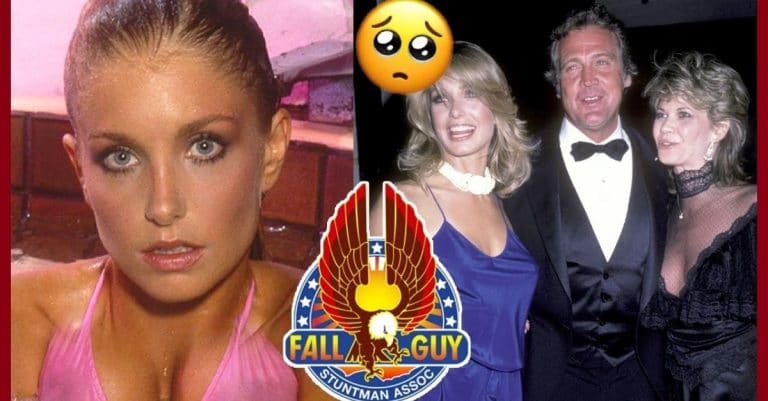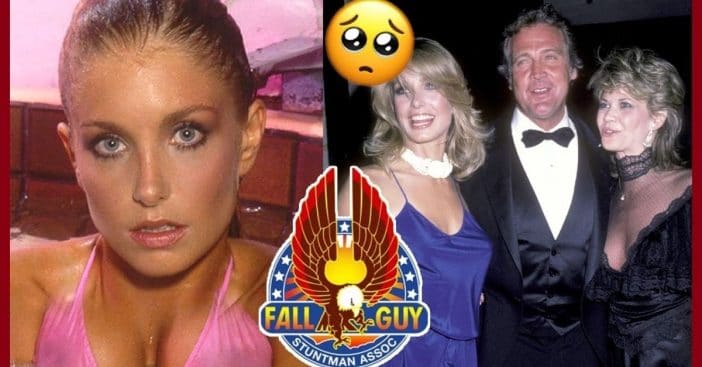 UPDATED 4/27/2023
Colt Seavers was known as The Fall Guy of Hollywood, a stuntman who uses his skills and knowledge of stunt effects to moonlight as a bounty hunter — so watch out, Duane Chapman! "This is the story of one of America's great unsung heroes," the cast of The Fall Guy. Colt himself was known for using his gorgeous striped GMC 4X4 pickup to help nab fugitives or innocent persons needed for questioning. Sometimes the trouble would find him, even coming from space to do so.
Colt was always accompanied by his cousin Howie, and aided by the beautiful bail bondswoman, Terri Michaels — and, of course, his fellow stuntwoman Jody Banks. This show was action-packed, with great detective plotlines, as well as a behind-the-scenes glimpse into Hollywood. For those of us enthralled by film and TV, the series gave us a glimpse behind the curtain, with our favorite action hero guiding the way, Mr. Lee Majors. In fact, the crooning theme song that set the mood was of course sung by Majors himself, even becoming a minor hit in the early 80s. Today we're finding out what these bounty hunters got into after taking in their final bad guy.  If you enjoy this video, please, give it a thumbs up and don't forget to subscribe for more retro TV fun. Now, without further ado, let's check out the unknown stuntman who made Redford such a star.
Lee Majors (Colt Seavers)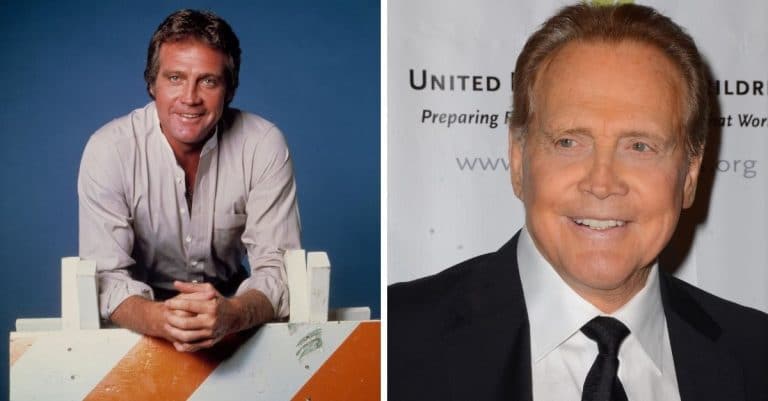 Colt Seavers is an experienced Hollywood stuntman who soon discovers that there's more to life than just being 'the fall guy'. And he's as good at bounty hunting as he is with explosions and car chases. Part of this wasn't acting either, as Majors was a heck of an athlete as a young man.
Majors began acting in the mid-60s with his big breakout role in the western series, The Big Valley — beating out hundreds of potential half-siblings to the Barkley Family for his iconic Heath. One of those potentials was Burt Reynolds, fresh off of his days as Quint in Gunsmoke. And we have an entire episode devoted to Big Valley if you want to revisit the Barkley Ranch.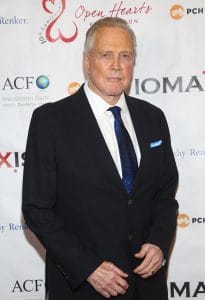 But when thinking about Lee Majors, most think of his bigger, faster, stronger performance in The Six Million Dollar Man. Between the jumpsuit and the iconic run, this series truly was decade-defining. And during this time he also married the one and only, Farrah Fawcett.
Their marriage was a bit turbulent, however. Lee wanted Farrah to play a housewife role, cooking dinners on a schedule, but after nine years and a surging career for Farrah herself, the two divorced in 1982. Lee Majors said, "I think I saw her two weeks in one year. This business is tough. Working 14 hours a day, both of you."
The Fall Guy exploded onto the scene in 1981, and as part of the cast, Lee made sure real stuntmen got plenty of work on his show since early in his career, he also worked as a stuntman and had plenty of buddies in the field. His career took a bit of a fall after the series ended. In 1991 he completed two seasons of the show Raven, about the adventures of a ninja and ex-Special Forces soldier, and people did enjoy this one. Then it was time for the 1994 reunion TV movie Bionic Ever After?.
We last saw him in the film Narco Sub in 2021. Now, he's filming Spring Break '83 along with some other DoYouRemember favorites, like CHiPs' Erik Estrada. Today Lee is 84 years old and has been married to Faith Majors since 2002.
Jo Ann Pflug  (Samantha)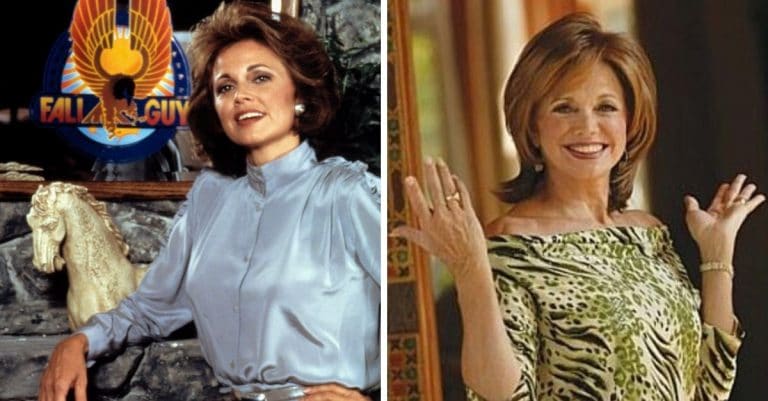 Samantha 'Big Jack' is a bail bondswoman who was only part of season one of The Fall Guy. The role would be filled by another actress in the following season.
View this post on Instagram
You may better remember Jo Ann for one of her first roles, even if you couldn't see her on two fronts, because she voiced the invisible girl in the 1967 cartoon The Fantastic Four. Then in 1970, she got a huge break in the Robert Altman-directed film M*A*S*H, playing Lt. Dish, and even though a large portion of her role was cut for time, her charm and beauty still managed to make a lasting impact. Between the Yul Brynner-led 1971 western, Catlow to 10 episodes of Operation Petticoat, the '70s were great for her. But things began to slow in the 80s.
Aside from acting, she also works on developing and presenting training sessions on etiquette for children and business professionals. She was married to Love Connection's Chuck Woolery in 1972, and the couple had one daughter before they divorced in 1980. Since 2011, she's also interviewed celebrities like Pat Boone and Shirley MacLaine for The Jo Ann Pflug Show on Seaview Radio. Today she's 82 years old.  She lives in Florida and became a born-again believer after being baptized in Pat and Shirley Boone's swimming pool.
Douglas Barr (Howie)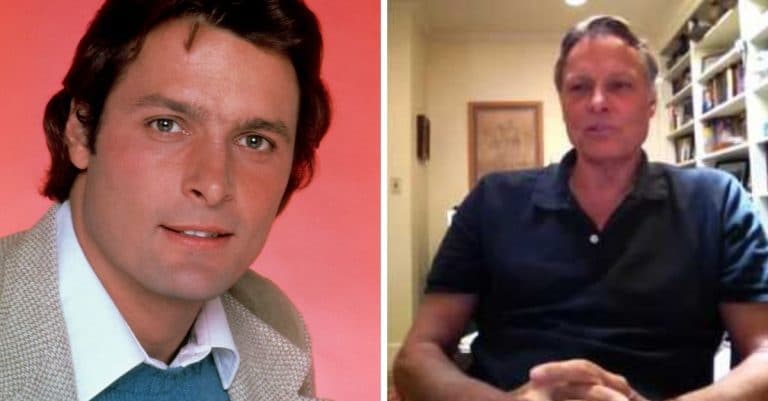 Howie 'Kid' Munson is Colt's younger cousin who always poorly manages Colt's finances, but also takes the first, second, and third shifts driving to and from bounty destinations. Basically, he's Robin to Major's Batman. And the chemistry absolutely works for this series, with Barr bringing a lot of comedy to the show.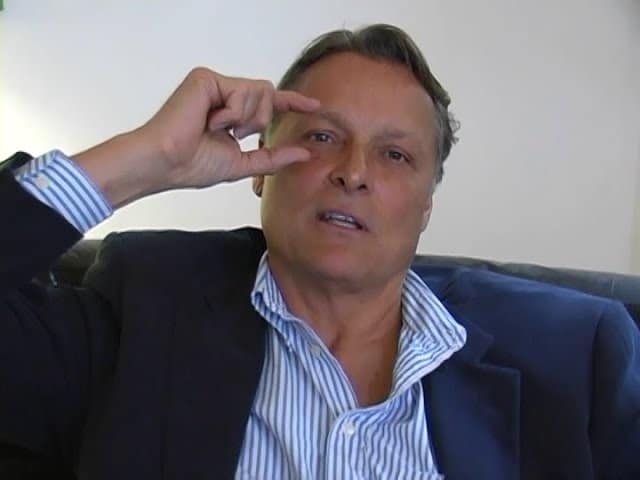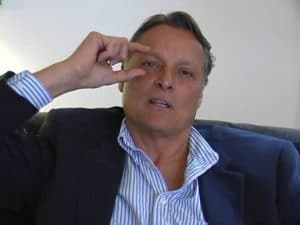 Douglas Barr began acting in 1980 and right off the bat, he became a series regular in the short-lived construction workers comedy, When the Whistle Blows. But thankfully it only lasted one season, because the following year it was time for The Fall Guy. In the late '80s, he appeared as Alex Jagger in the series, The Wizard, which was about an eccentric little inventor. Jump to 1990 and he starred in the family-friendly sci-fi movie, Spaced Invaders. The famously dimwitted martians really were quite hilarious.  Then it was 13 episodes of Designing Women in the early 90s.
Barr's final acting gig was in 1994's Cheryl Ladd-led series, One West Waikiki, as he had other ventures in mind — in 1998 he started Hollywood and Vine Cellars, a small but high-end wine producer in Napa Valley. Today Douglas is 73 years old today and has been married to Clare Kirkconnell since 1984. Clare even did a season five episode of The Fall Guy back in '85. He keeps a low profile, but did take part in The Fall Guy reunion in 2020.
Markie Post (Terri)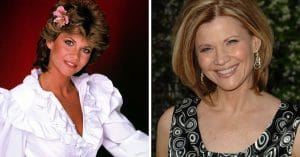 Terri Michaels was the bail bondswomen who arrived in season 2, replacing Big Jack. Markie was underrated in this show, although she sometimes spoke at a million miles an hour. Even so, her career continued thriving even after she left after season four. She ended up trading in work there for an even better role, that of Christine Sullivan on Night Court, which she starred in from 1984 until it concluded in 1992.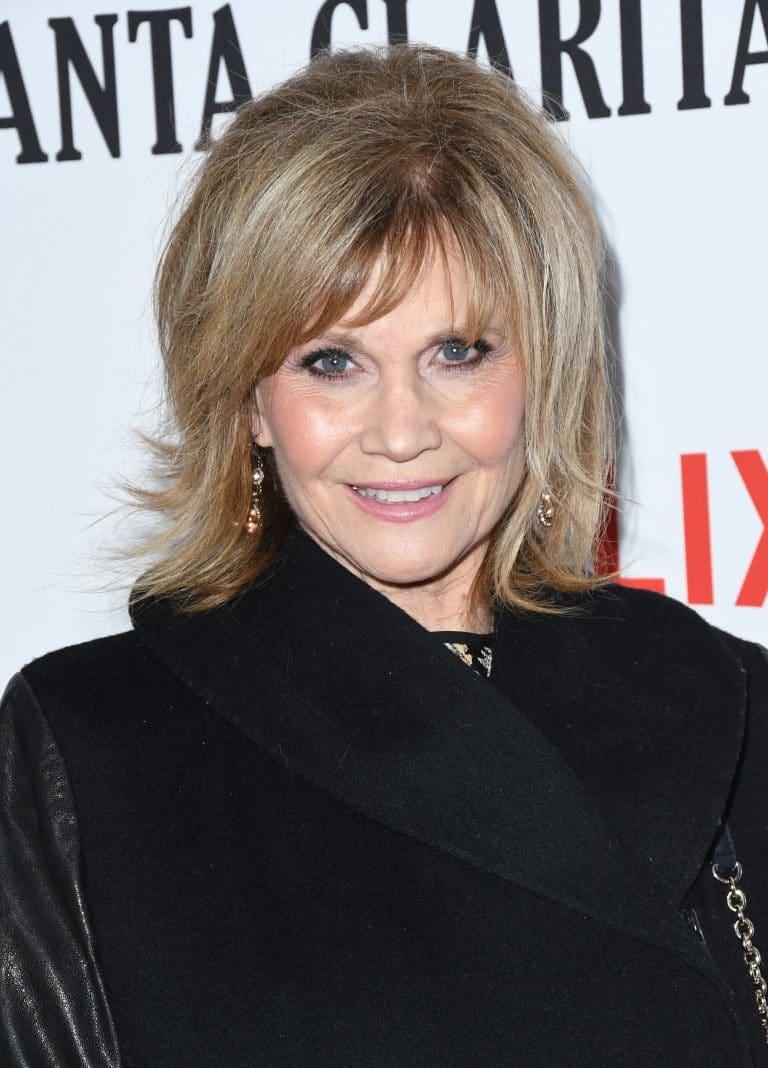 Marki also became known in the 90s as Georgie Anne on the CBS sitcom Hearts Afire. And from playing the perfect mother to Cameron Diaz in Something About Mary, when the phrase "We got a Bleeder" became famous.
Even more recently she made waves for One Chicago as Bunny Fletcher in the very popular Chicago PD. Markie's career shines as bright as her beauty. Sadly, Markie had been battling cancer since 2017 and passed away in August of 2021, at the age of 70. She died just 27 days after the death of another Night Court co-star, Charlie Robinson.
Heather Thomas (Jody)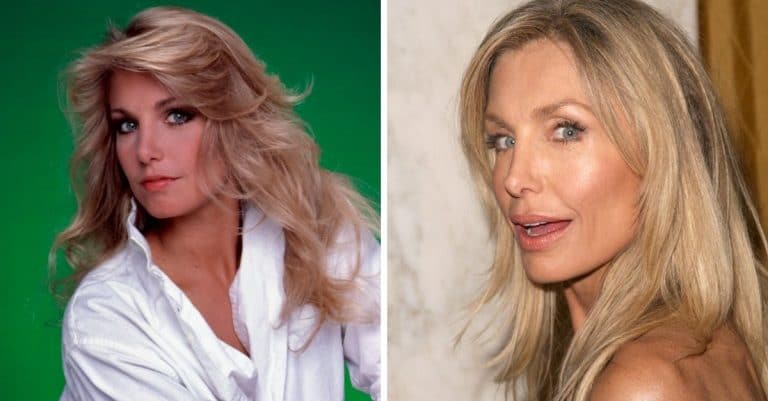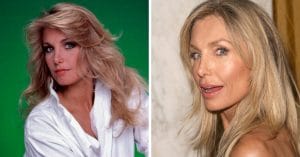 Jody Banks is one of Hollywood's hottest stuntwomen in the game.  She was the only other member of Colt's stunt team before Howie showed up and subsequently began hitting on her, much to her dismay. Upon joining the cast of The Fall Guy, Heather Thomas shone brightly as the fit, faded denim bombshell that certainly kept guys watching past the explosions.
Heather Thomas stepped onto the scene in 1978 and quickly booked a short-lived series titled Co-ed Fever, which was trying to capitalize on the Animal House-esque shocking comedy trend. But television is not the medium for that. No worries, though, because in 1980 she did one episode of B.J. and the Bear, produced by Glen Larson, who remembered her when he was casting his next series, The Fall Guy. From a starring role on television to her success as a pin-up model, things looked great from the outside, but everything wasn't peachy keen for the actress: throughout The Fall Guy, Heather was addicted to cocaine and finally, in the mid-'80s, entered rehab to get clean.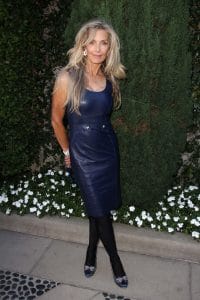 Her acting career ended after her role in the 1998 film, My Giant, and a 2014 appearance in the film Girltrash: All Night Long — not exactly considered one of the must-watch movies in her filmography. One film you may remember her in is the 1982 Willie Aames and Scott Baio high school comedy, Zapped! One reason she left acting was due to stalkers, but she also wanted to focus on family life and explore writing. She explains about the stalkers,  "I had one guy climb over the fence with a knife one time. I had these two little girls and they desperately needed raising so that was that."
And she did get into writing as well, publishing her first novel in 2008 titled Trophies. Today she's 65 years old and can be followed from a safe distance via social media.
Let's toast to this fantastic '80s series. What's an episode of this show that you remember? The roller derby one was great; after all, who doesn't love Jody throwing some blows against some other tough ladies. Did you have a favorite character on Fall Guy? And who thinks this was Lee Majors' best TV show? Get in those comments and let's discuss.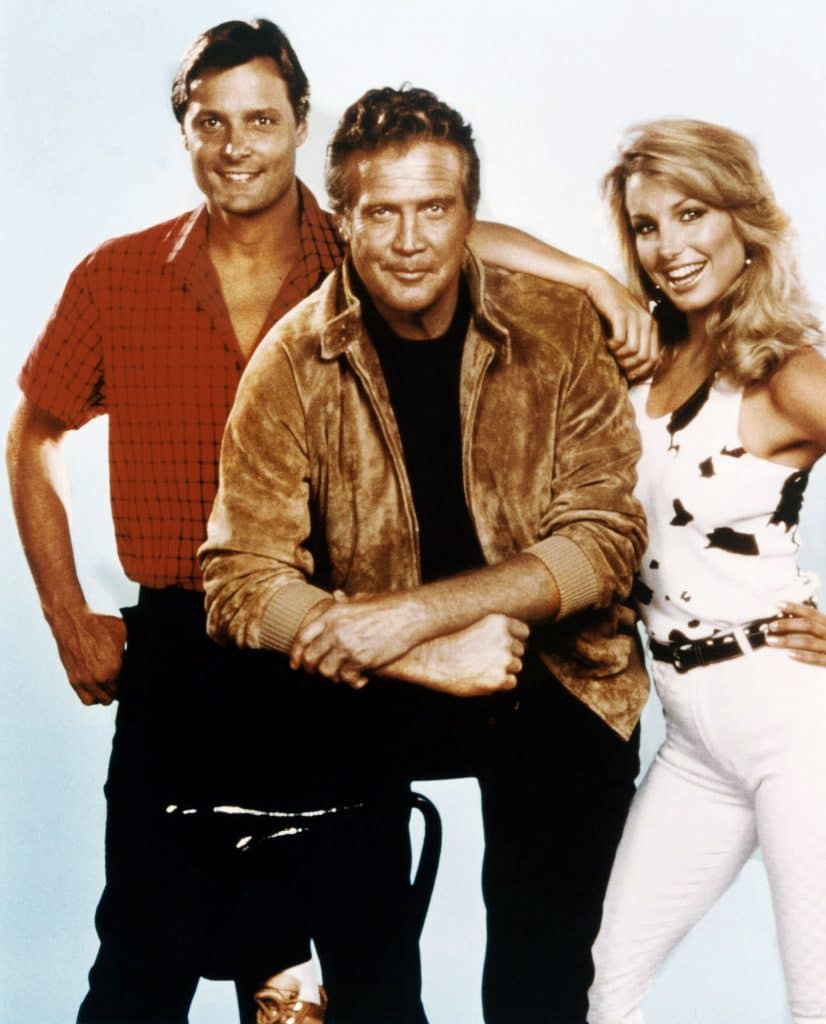 FAQs
Who was the original fall guy?
Lee Majors was the original 'Fall Guy'. A film remake has been in the works for several years now, slated for a 2024 release.
Who was the female in The Fall Guy?
Heather Thomas co-starred as Jody Banks on the TV series The Fall Guy. She was one of the females on the show.
Who is playing The Fall Guy?
Ryan Gosling will be playing The Fall Guy in the upcoming remake film. Co-starring alongside him is Emily Blunt.