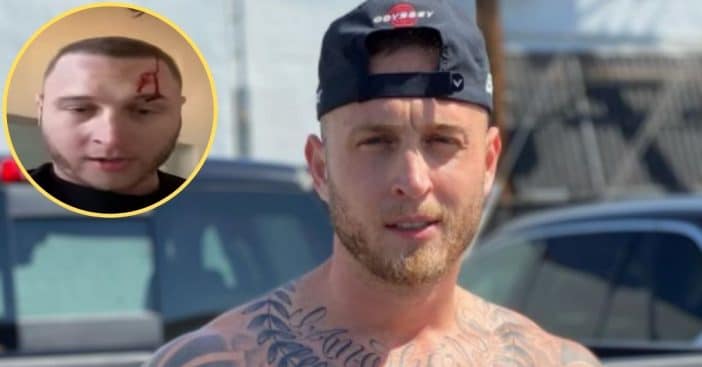 Chet Hanks, the son of Tom Hanks, is now suing his ex-girlfriend after an alleged bloody dispute that took place at his home in Sugarland, Texas. Obtained footage from TMZ shows Chet accusing ex Kiana Parker of "threatening" him with a knife before appearing to swing on Chet with her right hand. The camera automatically goes black and Chet then returns bloody and with a head wound.
While other people are seen in the background of the video, while still filming, Parker alleges that Chet "pushed" her. "Wow, now you're trying to flip the story," Chet says before further accusing her of trying to steal his money and charge her rent to his credit cards.
Following bloody dispute, Chet is suing his ex-girlfriend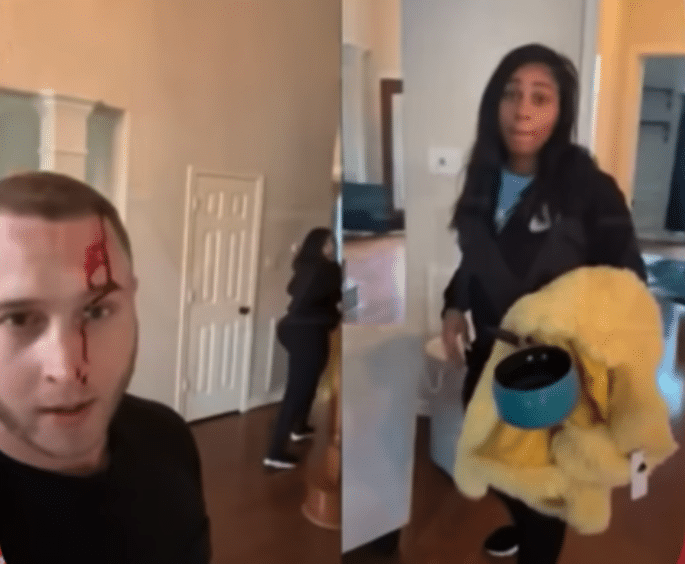 Chet alleges that a total of $13,700 was taken from a residence the two had shared until he broke up with her and ended their apartment lease in Houston, TX. This was apparently after he discovered alleged fraudulent charges.
RELATED: Tom Hanks Takes The Hit For Son Chet In New Scandal
Chet further claims that Parker showed up at his residence with "three menacing large men," one of them aiming a gun at Chet. That's when Chet says the altercation began and Parker "smashed" Hanks "over the face with the pot and cut him with the knife." Hanks' attorney, Marty Singer has spoken to Fox News further on the situation.
Other alleged domestic violence situations
View this post on Instagram
"The day after Chet Hanks confronted Kiana Parker about stealing money from his credit card, while Ms. Parker was accompanied by a huge male carrying a gun she viciously attacked Chet with a knife, which caused him to profusely bleed," the statement reads. "It is all on video and the undisputed video tells the whole story. Her claims are completely false, fabricated and fictional."
Parker previously claimed that Chet was violent towards her and filed a restraining order against him. "The next week things turned dark, he told me he would 'blow my brains out' and that he 'didn't want to live and would blow his brains out,'" the documents allege, according to Page Six reports. A judge signed the temporary protective order and the suspension of Chet's handgun license on March 30th, 2021.