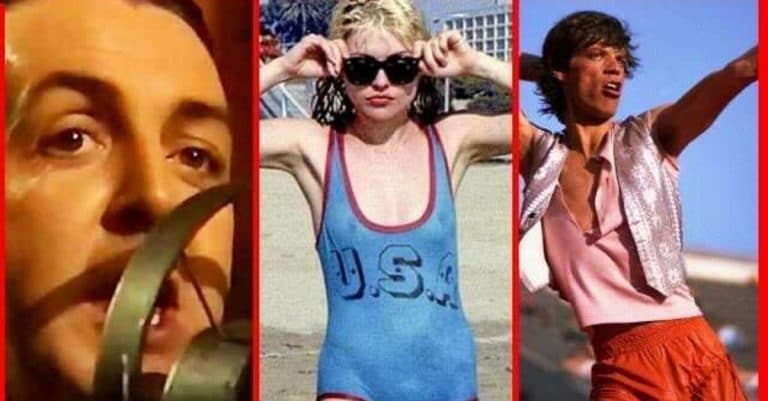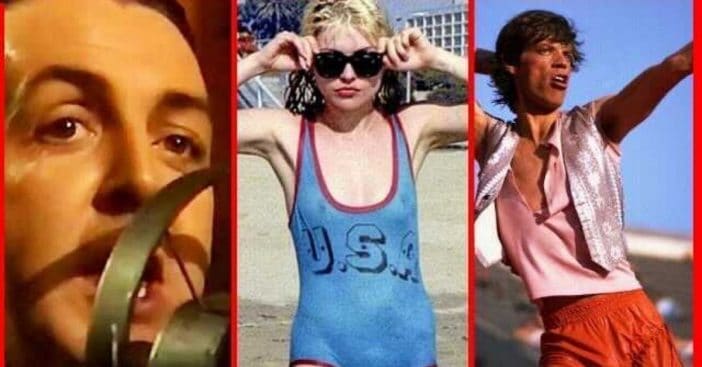 No genre of music gets hated on more than disco. For fans of pretty much any other form of music in the late '70s disco was terrible, something you wouldn't inflict on even your worst enemy. So many people hated disco so fervently, there was a riot when tens of thousands packed the White Sox stadium '79 for disco demolition night! But guess what. Those people are not 'right', because music is subjective, and many people just wanna Feel The Love, because hey, disco is just plain fun.
There's something liberating about forgetting all your worries and leaving it all out on the dance floor. Today we're counting down some of the best disco songs of all time. Alright, strap your platform shoes on, let's dance.
"Stayin' Alive" – The Bee Gees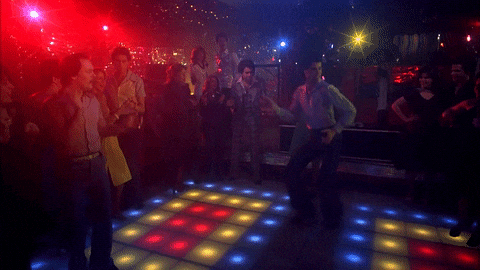 No better song to kick it off. The opening scene of Saturday Night Fever, with John Travolta suavely strutting through the streets of New York while The Bee Gees' "Stayin' Alive" blares, is the iconic scene from the disco era, and one of the first images people think about when they hear the word disco. And for good reason. From its first line of "you tell by the way I use my walk, I'm a lady's man, no time to talk," "Stayin' Alive" is a song about the joys of dancing that perfectly encapsulates disco culture. And it's not just a banger, the song also saves lives. Because it has 104 beats a minute, very close to the human heart, the song is used all over the English-speaking world to teach CPR!
RELATED: The Bee Gees Were Just Kids When They Performed This Song On TV In 1963
"I Feel Love" – Donna Summer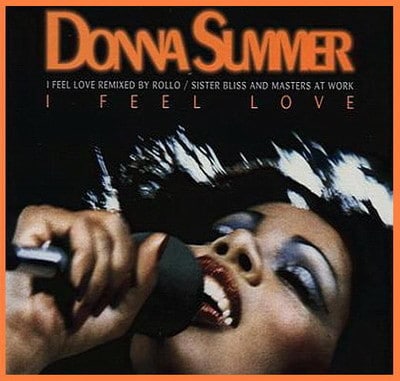 From the moment people heard the first notes of "I Feel Love" back in the summer of 1977, they knew that music would never be the same again. Gone was the rich orchestration of past disco hits, replaced instead by the throbbing, relentless pounding of technology.  Music pioneer Giorgio Moroder used the Moog synthesizer to create the song's irresistible beat – a beat that when combined with Donna Summer's ethereal, otherworldly vocals, formed the world's first electronic dance music smash hit. When he first heard "I Feel Love" famed producer Brian Eno, while recording an album with David Bowie in Berlin, ran into the studio yelling," I have heard the sound of the future. This will change music for the next 15 years." And he was right. Everything from the 80s New Wave to the EDM of today owes "I Feel Love" a huge debt of beating gratitude.
"Miss You" – The Rolling Stones
Need a sign that by 1978 disco had escaped from the dance halls of New York and gained widespread acceptance? May I present Exhibit A: the fact that in May The Rolling Stones, at that point one of two or three most famous rock bands in the world, scored their 8th, and final, number one hit not with a bluesy rocker, but with the sultry disco dance jam "Miss You." With a killer riff that makes it impossible for your hips to stay still, the original bad boys of rock pulled off the genre swap impeccably. Mick Jagger went from snarling across the stage to crooning "ooh ooh-ooh-ooh ooh-ooh-ooh" in an honestly very lovely falsetto, and disco had well and truly conquered the world.
"Le Freak" – Chic
Who were the coolest people in New York City in the late 1970s? Obviously, the band Chic – I mean, come on, it's in their name. But apparently, the bouncer at famed Studio 54 on New Year's Eve in 1977 didn't agree – he slammed the door in the band's face when they tried to get in. Bad for Chic, good for us as it led to one of the best disco songs of all time, "Le Freak." The song was originally entitled "F* Off," which is what the bouncer said to bassist Niles Rodgers until the band realized radio censors weren't going to like that at all. But under any name, this ode to New York dancehall culture forces you out on the dance floor, because who can resist dancing to that incredible bass line?
"I Will Survive" – Gloria Gaynor
Anyone who's ever gone through a bad breakup will know what's coming next because there are few things as cathartic, as standing in a hot shower, shouting the lyrics to Gloria Gaynor's "I Will Survive" as loudly as possible. A song about finding unknown strength deep within yourself, "I Will Survive" is not just for breakups though, because it is also one hell of a dance song. With its upbeat tempo and exuberant horns, "I Will Survive" will continue to be a fixture at every single event you will ever attend for the rest of your lives – from weddings to proms, from drag shows to middle school talent shows, and probably even a funeral or two. In other words, the song will probably survive for a while.
"Get Lucky" – Daft Punk
If you look at the years these fantastic disco songs came out, you'll notice a pattern. 1977, 1978, 1977, etc. But rules were meant to be broken. And it's time to "Get Lucky" – with Daft Punk. Featuring the soft and sultry vocals of Pharrel and impressive guitar riffs from none other than Niles Rodgers of Chic fame, "Get Lucky" brought disco back to the mainstream when it was released in 2013. Not only is it easily the best disco song released in the last 35+ years, it definitely is one of the best all-time. "Get Lucky" captured some of the magic of late '70s dance halls, updated it for the 21st century, and eclipsed the usual "song of the summer" tag to become what some call the song of a generation.
"Got to Be Real" – Cheryl Lynn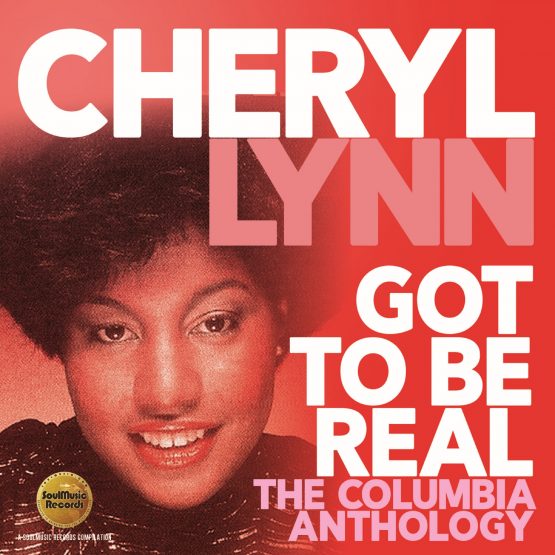 There are few things in music as instantly appealing as a good old-fashioned key change. Whether it's Celine Dion making us sob in "My Heart Will Go On" or The Beatles painting a picture in "Penny Lane," key changes are magical. And there is no better key change in disco than in Cheryl Lynn's 1978 hit "Got to be Real." There you are, out on the discotheque floor, swirling and twirling with the best of them, thinking, how could this get any better, when wham! Lynn hits you with that key change and suddenly everything got even funkier. "Got to be Real" also became an important anthem in the LGBTQ community in the late 70s, as "being real" was slang for passing for straight, an important thing to be able to do in an era where being openly gay could be dangerous.
"Night Fever" – The Bee Gees
Obviously, the Gibb boys were going to have more than one song on this list – heck on the soundtrack for Saturday Night Fever alone they had 5 #1 disco hits. This brings us to our next song, "Night Fever." With its lush harmonies and pulsating rhythms, "Night Fever" sums up what disco meant. Because when you're in a dance hall in the early morning hours, covered in sweat, intoxicated to that perfect level, with flashing lights filling your eyes and your ears throbbing with bass, there is no better term to describe how you feel than "night fever." If disco was about capturing that perfect moment out on the dance floor when reality fell away and time was meaningless, then "Night Fever" just might be the perfect disco song.
"Disco Inferno" – The Trammps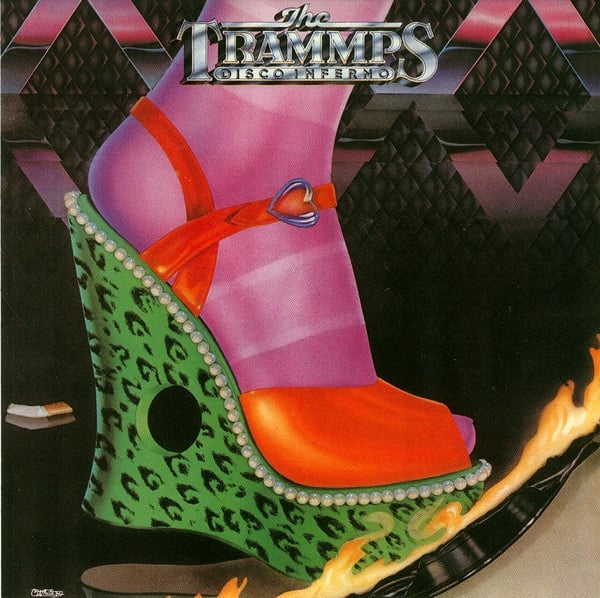 If a rising tide lifts all ships, then the soundtrack for Saturday Night Fever is probably one of the biggest tides of all time. The album sold over 40 million copies and having a song it was an instant golden ticket. Just ask The Trammps, who released their fantastic song "Disco Inferno" to little fanfare and less airplay in 1976. Then just two years later the song soars to #11 after the Saturday Night Fever soundtrack comes out, and boom, The Trammps have it made. When the band was recording "Disco Inferno" the noise reduction had been set incorrectly, leading the song to almost seem to jump out at you with relentless, upbeat energy. Which was just perfect to boogie down to in bell bottoms and massive collars.
Are You Jivin' Yet? Because those disco songs bring the heat. Truly some of the greatest disco songs of all time. Which ones are going to be stuck in your head the rest of the day? Which can't you stand? And which great disco songs did we leave off? Let us know in the comments below, we read every one!