John Travolta recently revealed secrets from his popular film Saturday Night Fever from the 70s. He was on an episode of "Live! With Kelly and Ryan" to discuss his new movie Gotti when he opened up about Saturday Night Fever.
Although the interview was supposed to be about his new movie, Kelly and Ryan were more interested in learning more about some of John's iconic past movies.
One of the things John revealed was that his mother and sister were actually in Saturday Night Fever!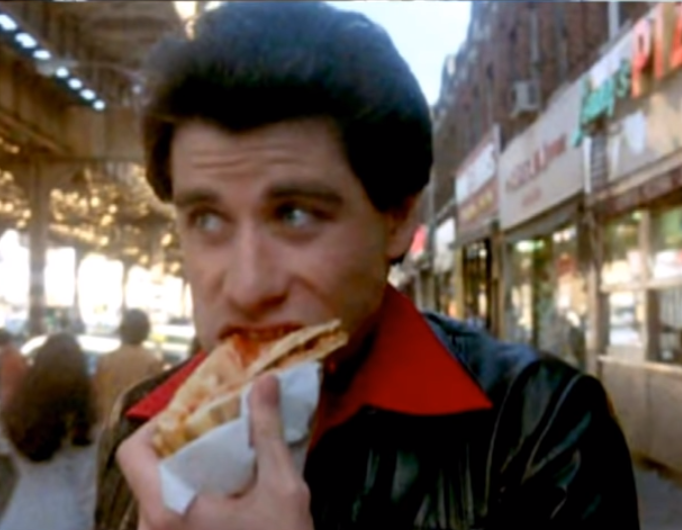 His sister Annie was a waitress in the pizza shop scene and his mother was a customer at the paint store. According to IMDB, his sister Ann Travolta's official role was "Pizza Girl," and Helen Travolta, his mother, was the "Lady in Paint Store."
You won't believe Kelly's reaction to these fun facts! Check out the video below to see how she reacts. John also reveals the secret history of the famous white suit. Watch the video to find out what it is.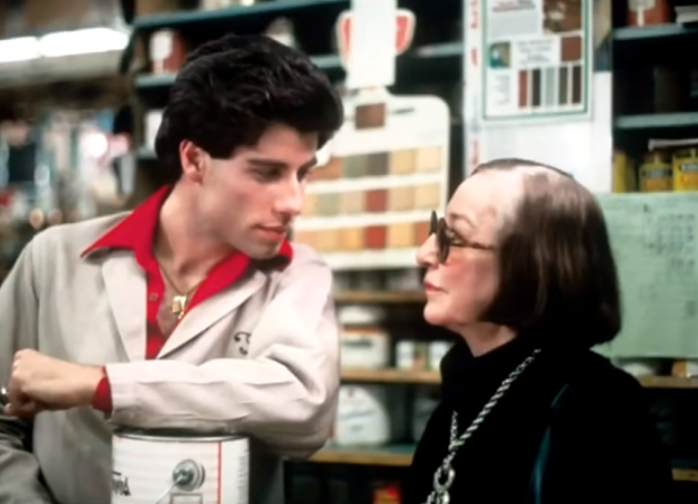 Saturday Night Fever was released in 1977. Many say this movie is what made John Travolta a household name. He is still releasing movies regularly to this day. His latest, Gotti, is based on New York City mobster John Gotti and his son. John Travolta bears a striking resemblance to Gotti in the film.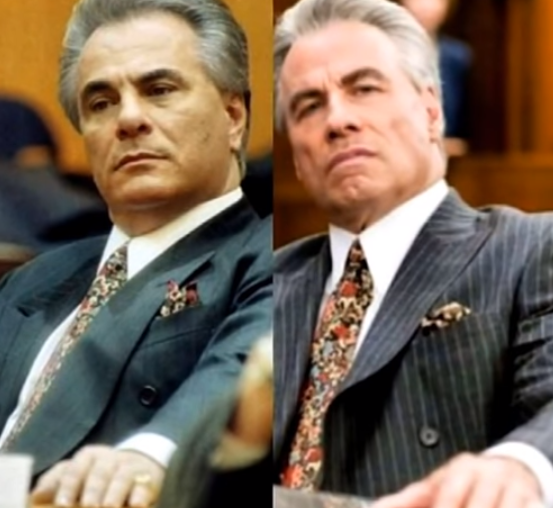 According to Good Housekeeping, "I even wore his clothes in some of the scenes," John said. "I could smell his cologne, which was kind of haunting."
Gotti also stars John's wife, Kelly Preston. She plays Victoria Gotti, John Gotti's loyal spouse. What perfect roles for a real husband and wife!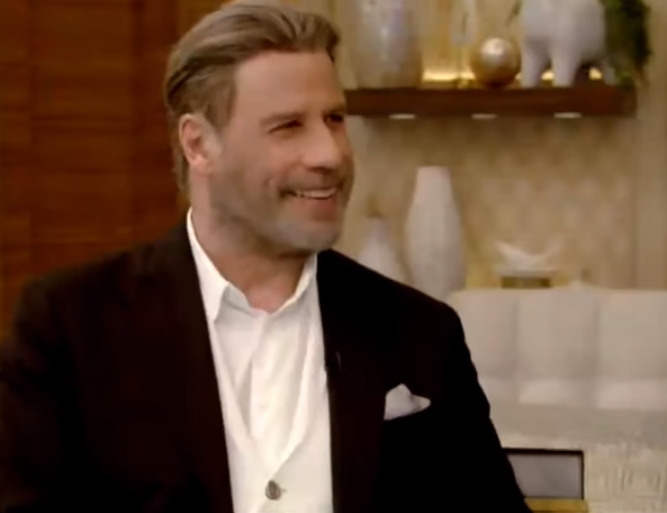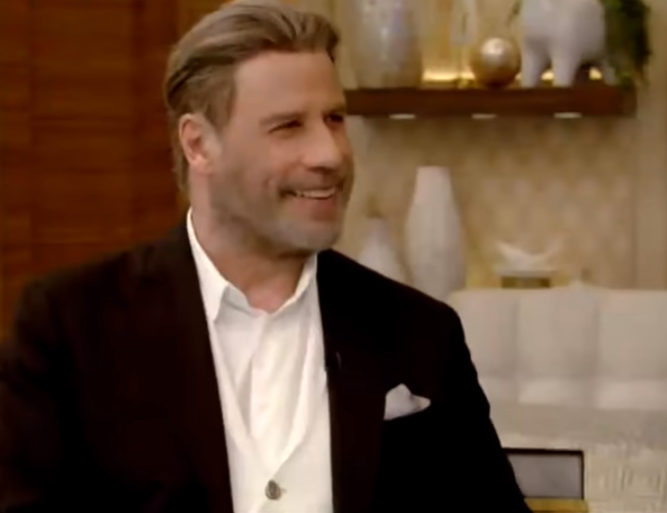 Check out the video below to see the whole interview on "Live! With Kelly and Ryan," and find out some behind-the-scenes secrets about Grease! Were you surprised to learn that John Travolta's mother and sister were in this film? Have you seen his new movie yet?
If you enjoyed this article, please share it with a friend!