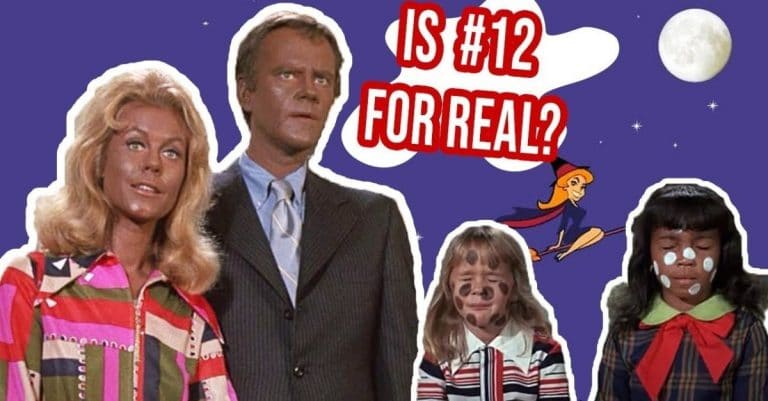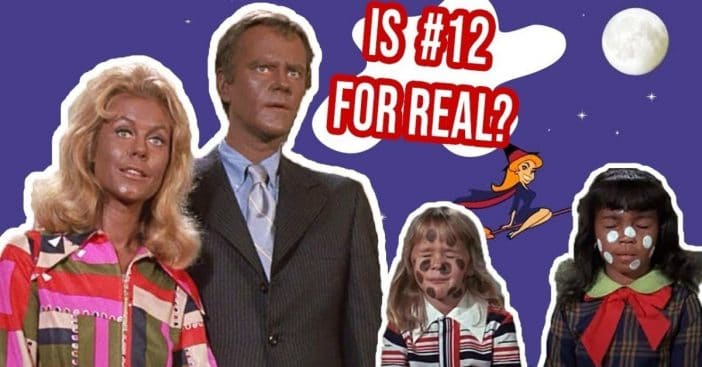 Oh my stars, do you believe in magic? Bewitched made it so, and as we watched spellbound Samantha with the twitch of her nose, a little magic found us, on the other side of the television screen. So how did they even decide on the nose twitch? And those practical effects, how were they done? 
Today, let's break the cardinal rule of wizardry and reveal the magician's tricks.
A Tale of Two Movies
Bewitched rose to fame during a pretty revolutionary time in television, focusing on female leads and throwing in the supernatural. But even something as fantastically trendy as Bewitched got inspiration elsewhere.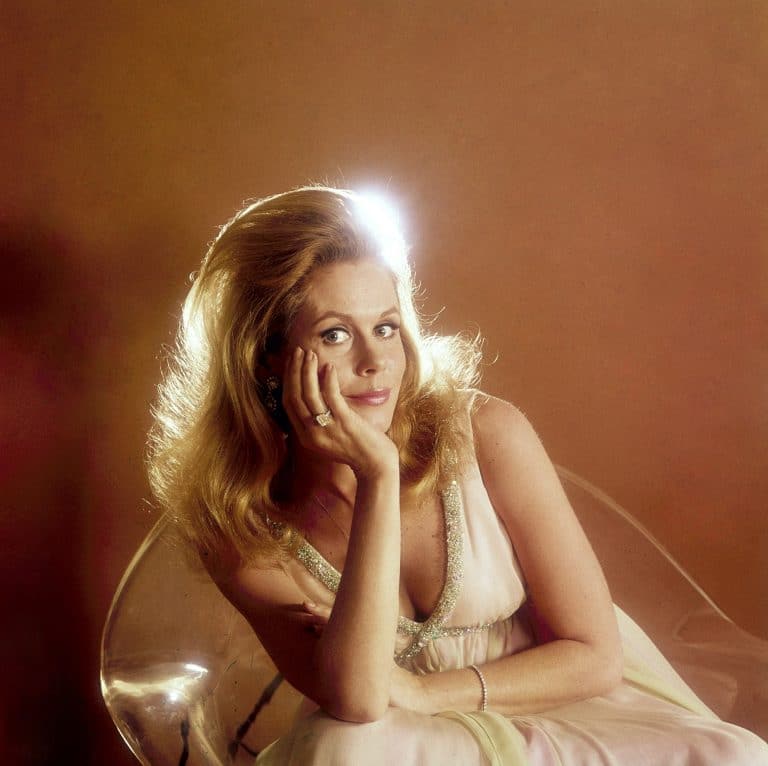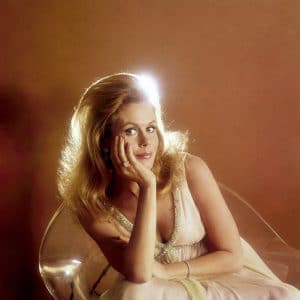 Show creator Sol Saks took inspiration from I Married a Witch and the film Bell, Book, and Candle. Saks didn't have to worry about copyright issues, like its competitor I Dream of Jeannie did since Columbia Pictures owned those films and Screen Gems, which made Bewitched.
RELATED: 'Bewitched' Cast Then And Now 2021
Two of our leading ladies have some surprisingly biblical roots. The First Book of Samuel has a story of Saul going to the Witch of Endor so he can commune with the late Samuel. Samuel and Endor became Samantha and Endora. Originally, they were named Cassandra and Matilda respectively. I like the change.
Something Wicked This Way Comes
Let's talk about that iconic intro. Goliath animation studio Hanna-Barbera created the opening, adding it to a packed resume that includes The Flintstones, Scooby-Doo, and The Jetsons. Some Flintstones episodes even feature magical cameos by the Bewitched cast.
As for the music, Bewitched did originally have a theme song with lyrics. Jack Keller composed the music before working with The Monkees. Howard Greenfield wrote lyrics that never saw use in the show. But a bunch of artists recorded their own versions, like Steve Lawrence and Peggy Lee.
Producers toyed with the idea of using the song "Bewitched, Bothered and Bewildered" from the Rodgers & Hart musical Pal Joey. But it would've been quite expensive.
Cutting Costume Corners
Bewitched kept a pretty small costuming budget, so much so that extras and even supporting actors were told what to bring to wear from their own wardrobe.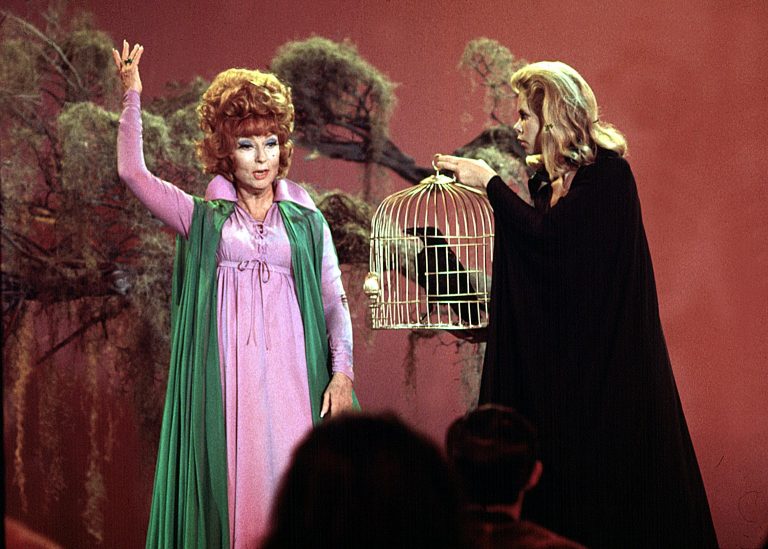 Even Samantha and Endora were wearing outfits straight from the closets of Elizabeth and Agnes at times. Pretty much everything you see Sam wear is an outfit Elizabeth owns.
Throw in the fact that Samantha also had a wicked counterpart, Serena, to clothe and wowzers that's a lot of pressure. The show credited Serena to the pseudonym Pandora Spocks, a playoff of Pandora's box, and this fake actress even got her own fan mail.
And that also meant that the 8.5 carats of old-mine diamond brooch that Endora always wore were actually Agnes Moorehead's. Elizabeth Montgomery famously loved the brooch, and when Agnes died, she willed it to her TV daughter.
A Twitch In Time
With a simple nose twitch, you knew Samantha was weaving some magic, usually at Darrin's expense. It became as iconic as Jeannie's bow in I Dream of Jeannie and lee Major's slow-motion run in Six Million Dollar Man. But it's so specific -so what made them choose a nose twitch instead of waving her hands or a wand?
At first, the script simply declared Samantha cast spells with some vague arm gesture. Show director William Asher wanted something out of the ordinary, and it actually took two months to find. Coming about when Asher told Elizabeth Montgomery, do that thing you do when you're nervous! She couldn't think what that was, got nervous, and there it was— a simple, wonderful, nose twitch.
They added a xylophone to really highlight the little movement, which is achieved by moving your upper lip and letting the nose follow.
Making The Magic Happen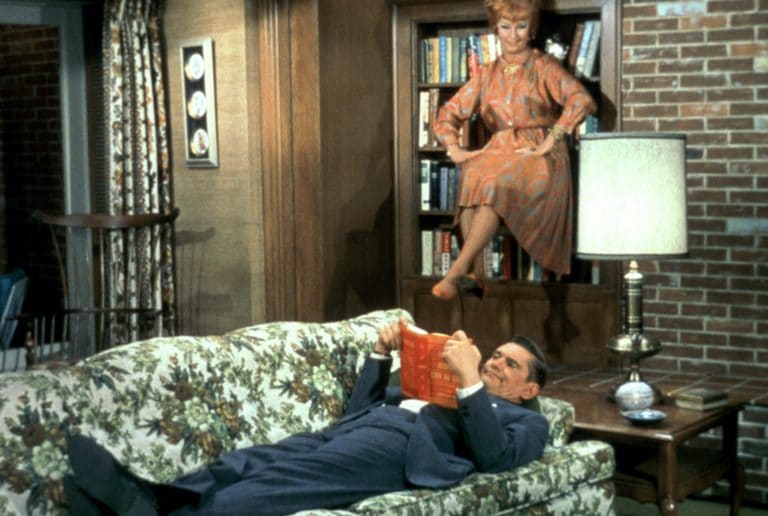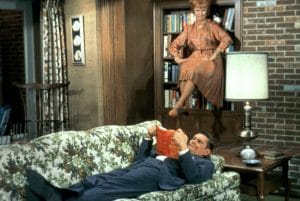 In today's world of CGI and post-production magic, it's wild to hear the lengths shows had to go to for some practical magic. Animatronics, doubles, camera cuts, they used it all. 
Look carefully and you'll spot a near-invisible wire lifting up a household item. Or in other cases, they used fast-motion or backward-motion film, to make it look like things happen faster or slower than the actors could pull off.
On those days when Samantha cleans up a room with magic, Elizabeth Montgomery would raise her arms up, the director called "Cut," and she'd stay like that while stagehands moved everything around. Then the director called "action" and she'd finally move again. Just mind the pyrotechnics. Bernard Fox, who played Dr. Bombay, shared that he'd been injured by them sometimes.
And when characters changed clothes in the blink of an eye. they actually secured their shoes to the floor exactly where they'd been standing, run backstage, change, and step back into their shoes. That's how you nail a mark!
York for Sargent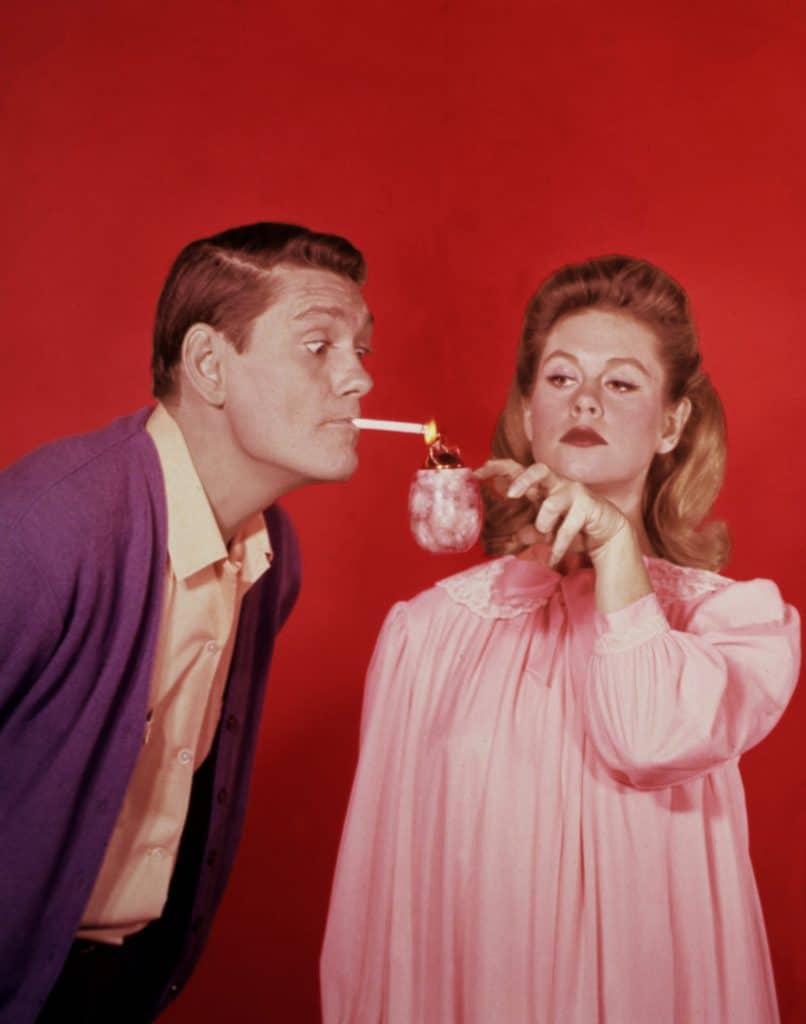 For the first five seasons of Bewitched, Dick York played Samantha's lucky and unlucky mortal husband in way over his head. Then came Dick Sargent, who played a pretty different Darrin. 
Back in 1959, York was in the film They Came To Cordura, and on the second-to-last day of filming, he ended up tearing all the muscles in the right side of his back and damaging his spine. His recuperation options were drugs.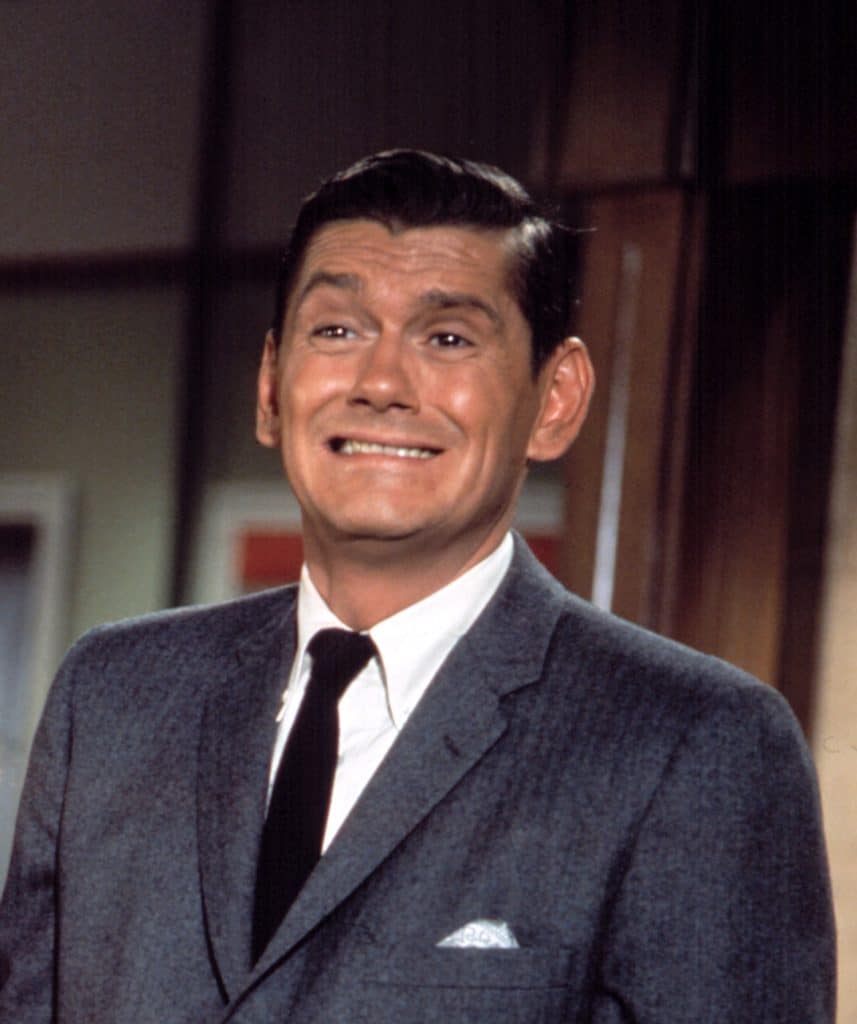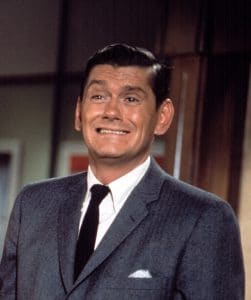 The injury and drug reliance chased him through the first half of Bewitched and York became tired and grumpy and in a lot of pain. It affected everything, and he even had a seizure, forcing him to miss whole episodes before the replacement. 
Ironically, Agnes Moorehead didn't agree with Endora and loved Dick York. So when Sargent took over, she actually said, "I don't like change."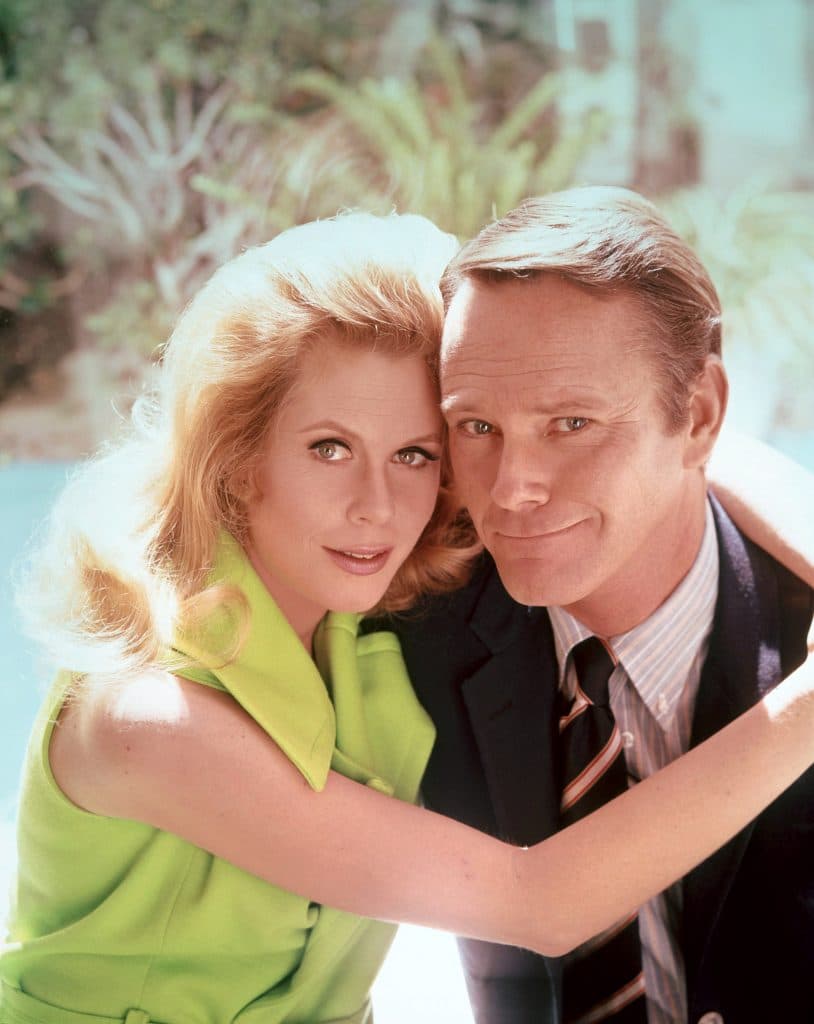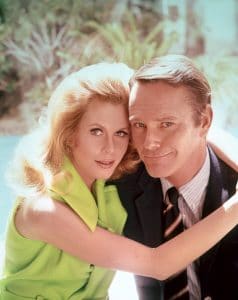 It's hard to say who was better, certainly a personal preference. York played an indignant Darrin because magic was new and frightening. When Sargent took over, he figured Darrin had years to get used to marrying a witch, he shouldn't be yelling so much, magic was more of the norm. I would love to find out if you had a preference for the two Darrins, let us know in the comments. 
This Broom Would Not Fly Today
Sometimes sitcoms try a very special episode, announcing an important message or deviating from the humor formula. Bewitched had something like that.
I'm talking about the famous Christmas episode "Sisters at Heart," where a hateful exec didn't want to do business with Darrin because he thought he married a black woman. Meanwhile, Sam's daughter Tabitha was best friends with the woman's daughter, and the two loved pretending they were sisters. A spell from Samantha went awry and the two ended up with black and white spots on their skin. She used a similar trick to basically put everyone in blackface at the company exec's party, and that helped him see Sam's important message of equality.
This heavier episode was written by two dozen African-American 10th grade students at Jefferson High School. While blackface is never a good idea for a show, the innocent and powerful message reminds us we should listen to kids more.
The Next Generation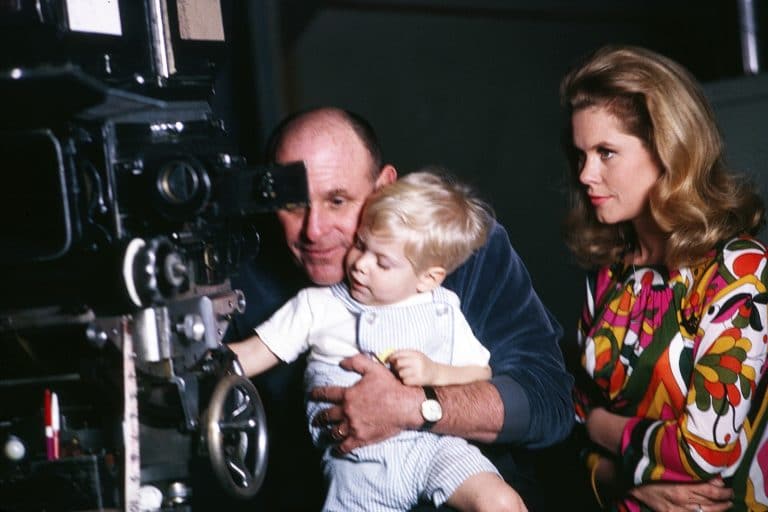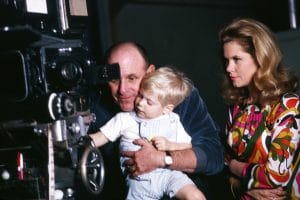 Elizabeth Montgomery was actually pregnant 3 times during the show's run. For her first pregnancy, they shot all the scenes without her, then her part separately after she had given birth. Pregnancies numbers 2 and 3 led to the in-show birth of Tabitha and Adam.
The name Tabitha was Montgomery's own idea, from the daughter of actor Edward Andrews. She loved it because it sounded old-fashioned. 
Hallowed Homes
1164 Morning Glory Circle is practically a pilgrimage spot for the Wiccan, and it's still standing. Its new location is the Warner Brothers Ranch Studios. There aren't formal tours, but supposedly staff there can be talked into showing you around. Of course, this property was mostly for exterior shots; the inside, backyard, garage, and porch were mostly a soundstage. In every single episode, this famous abode prominently features the color green, an homage to the color as a witchy symbol. 
Bewitched also features a cameo from a rival house. In season four, episode twenty-one, "Hippie, Hippie, Hooray," we get to see Larry and Louise Tate's home. The kitchen is actually Tony Nelson's from I Dream of Jeannie. When you see outside shots of Samantha's home, keep an eye out for the Jeannie house down the street.
The Magic Ended For Montgomery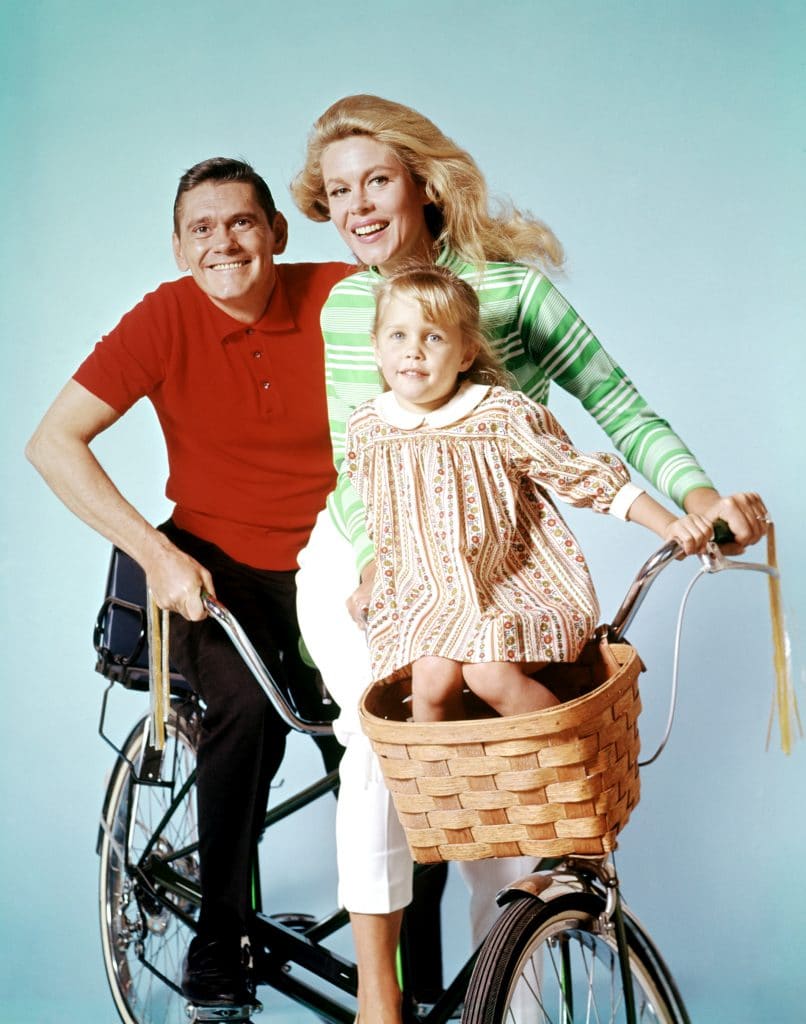 All good things must come to an end. For most of its runtime, Bewitched ranked high, usually near the top 10, and it still circulates in syndication. The show was greenlit for seasons 9 and 10.
Turns out, Montgomery didn't even approve of going into season 5. In fact, she was ready to retire before Bewitched even began, but her husband and show producer Bill Asher talked her out of it.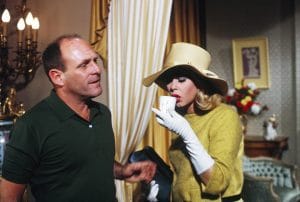 Then, ABC kept making offers you don't need to be a godfather to know not to refuse. But with each season, it became harder and harder for money to make a difference and little by little Montgomery noticeably didn't want to be there. Finally, she walked away in search of much grittier roles. It helped she owned 20% of the show and got a ton off residuals. 
Bewitched enchanted us with glimpses at how life could be with just a little bit of magic. I don't know about Darrin, but I'd be pretty thrilled in his place! Or so I think. What's a fantastic episode of Bewitched that you recall? Who was your favorite character from Bewitched?