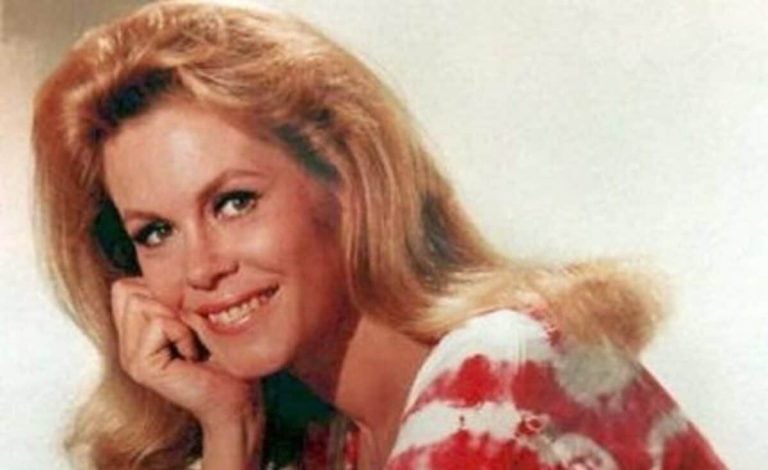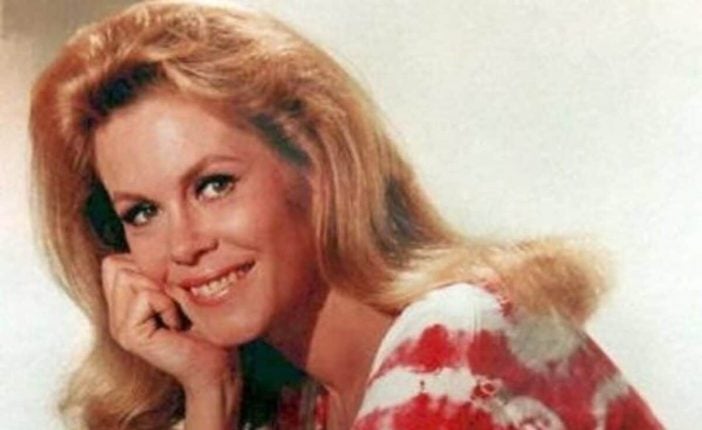 In the world of television sitcoms, the 1960s were a weird time with talking horses, flying nuns, stranded martians and monsters (Munsters) living among us, but none of them — perhaps with the exception of Barbara Eden's I Dream of Jeannie — could hold a candle to Elizabeth Montgomery as Samantha Stephens on Bewitched.
Bewitched, of course, is the 1964 to 1972 hit series that truly put ABC on the broadcasting map and was their first huge hit. In it, Samantha is a witch who marries mortal Darrin Stephens (first played by Dick York and, later, by Dick Sargent) and reveals to him what she really is on their honeymoon. Initially shocked, he realizes that a detail like her being a witch really doesn't matter; this is still the woman he fell in love with. As their marriage goes on and Darrin continually insists they live a normal life, her magical family consistently manages to turn things upside down. On top of that, they have two children: Tabitha (Erin Murphy) and Adam (David Lawrence), respectively a witch and warlock.
Whatever happened to Elizabeth Montgomery?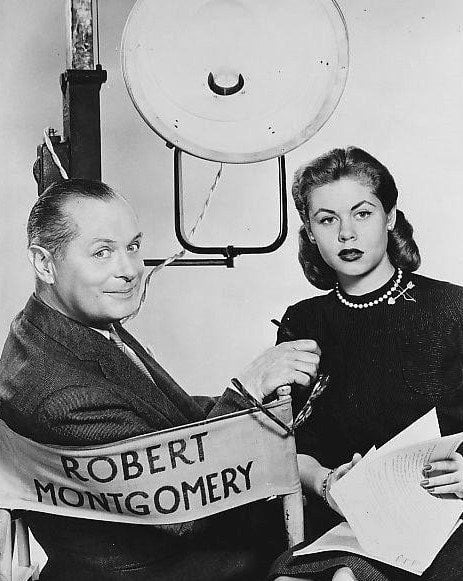 The person who had to really sell it all — and this is no disrespect to anyone else involved — was Elizabeth, and she absolutely nailed it.
Born April 15, 1933, her father was film and TV actor Robert Montgomery, who was quite demanding and created a difficult relationship between the two of them that lasted throughout their lives. She made her acting debut in a 1951 episode of his popular anthology series, Robert Montgomery Presents, which led to appearances on other anthologies and episodic shows. During the 1950s she was also on Broadway in Late Love and The Loud Red Patrick, and made her motion picture debut in Gary Cooper's The Court-Martial of Billy Mitchell.
Movies, Love and 'Bewitched'
In 1963, Elizabeth appeared with Dean Martin and Carol Burnett in Who's Been Sleeping In My Bed and Johnny Cool, which is where she worked with director William Asher, fell in love with him (eventually) and which would lead both of them to Bewitched. Explains Herbie J Pilato, author of Twitch Upon a Star: The Bewitched Life and Career of Elizabeth Montgomery and Bewitched Forever (both of which can be ordered from him directly), "It was hate at first sight, because she was late for the audition. But then they just fell in love and wanted to work together. They wanted a regular series, because a series would give them the opportunity to work together on a daily basis in a more routine way as opposed to a feature film here and there."
Strange Happenings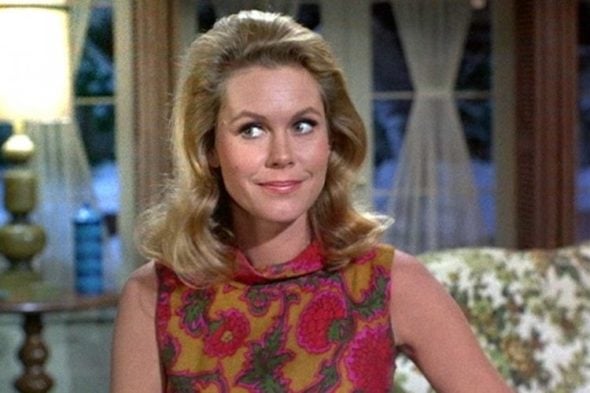 Talking to the media early in the show's run, Elizabeth mused, "Isn't it lovely to be playing a witch? I imagine there will be no end to the jokes. I know when we were filming the pilot, a light blew every day. Nothing like that had ever happened before. And every time a light blew, the crew would turn and look at me, as if I really were a witch. I told Bill I'm waiting for the day when he congratulates the special effects man on a particularly good trick, only to have the man say, 'But I wasn't even there.'"
It's All In The Twitch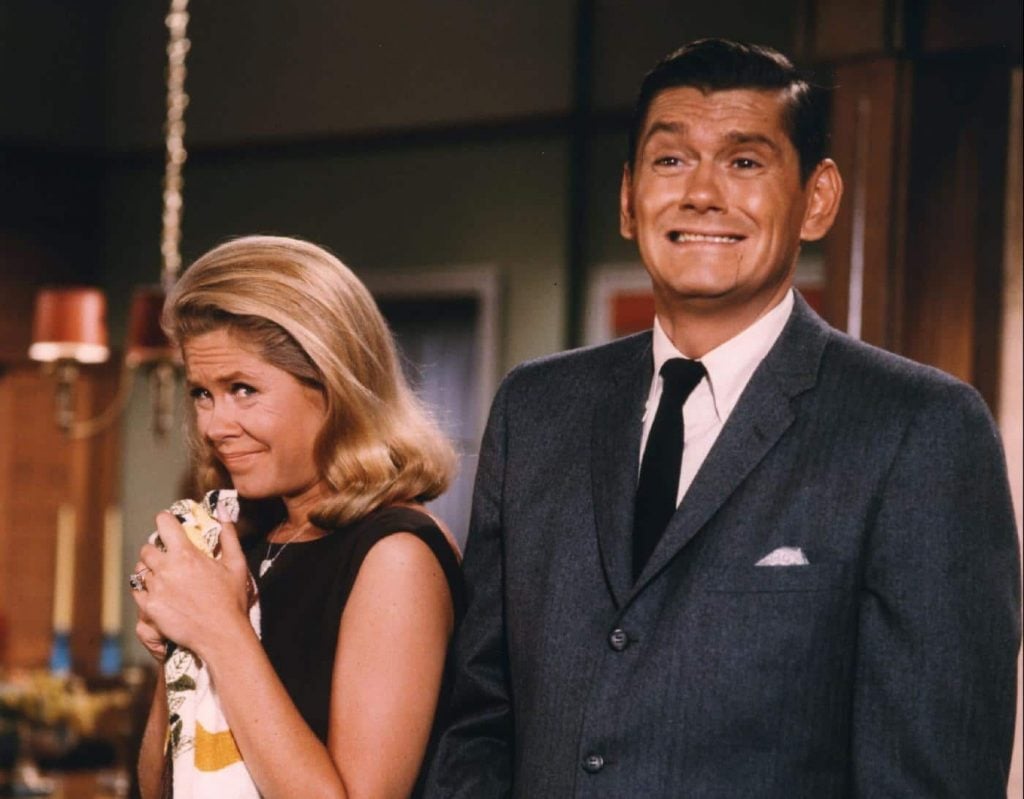 No special effects were required for Samantha's means of making magic: by twitching her nose. She explained, "Bill said to me once, before I ever did Bewitched, 'You do a funny thing with your nose whenever you get impatient.' Then he asked me to do it for him. I couldn't. I didn't know what he meant. Then one night, my nose twitched and Bill said, 'That's it!' and then I knew. We were at a Dodger's game once and the bases were loaded, there were two outs and Sandy Koufax was coming up — he can't hit — but Bill said to me, 'C'mon, Liz, twitch,' so I did and Sandy walked and the winning run scored. Then I was at a Chicago Cubs game and I twitched my nose for Ernie Banks, who hadn't hit anything all day. When I twitched, Ernie hit the ball right out of the park."
Eight Years And Out!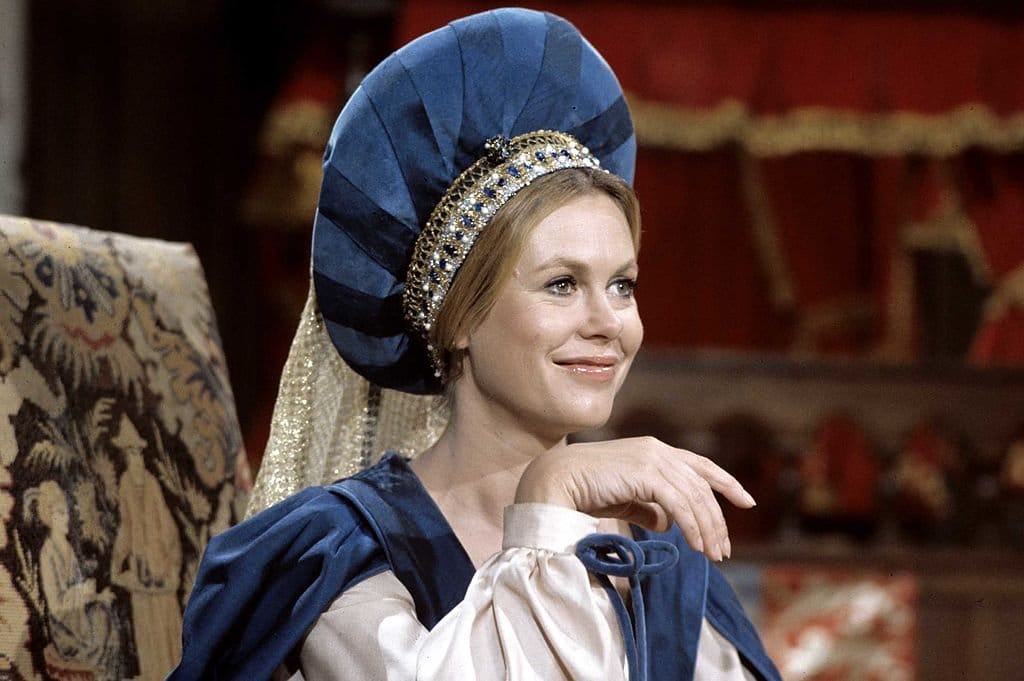 Unfortunately, the magic couldn't last. By the time 1972 rolled around, Bewitched had been on the air for eight seasons, and for Elizabeth — whose marriage with William Asher was falling apart — that was long enough. She wanted out. Details Herbie, "ABC had actually renewed Bewitched for two or three more years, but Elizabeth's marriage was not the same, the show was not the same — if you look at that last season, she's just dragging her feet and bored out of her skull."
Adds Ed Robertson, host of the long-running TV Confidential podcast, "Towards the end of the show, Elizabeth was scowling a lot. Especially at the end of a scene or during the final tag. She was visibly not happy doing the show then and apparently that's been well documented. An actress always likes to do different things. That's how they grow and learn their craft. So the success of a television show is a double-edged sword, because on the one hand it's steady work and on another you want to play Shakespeare or something, but you're not able to."
Herbie points out that when the show ended, most people assumed it was due to low ratings, but in actuality they were still respectable — particularly when considering that it was placed opposite All in the Family, which had debuted in 1971. "It wasn't canceled," he emphasizes. "She quit. She ended the show."
As it turns out, ABC wanted to continue and pleaded with her to do so, but she simply refused and they accepted (reluctantly) that decision.
Queen Of The TV Movie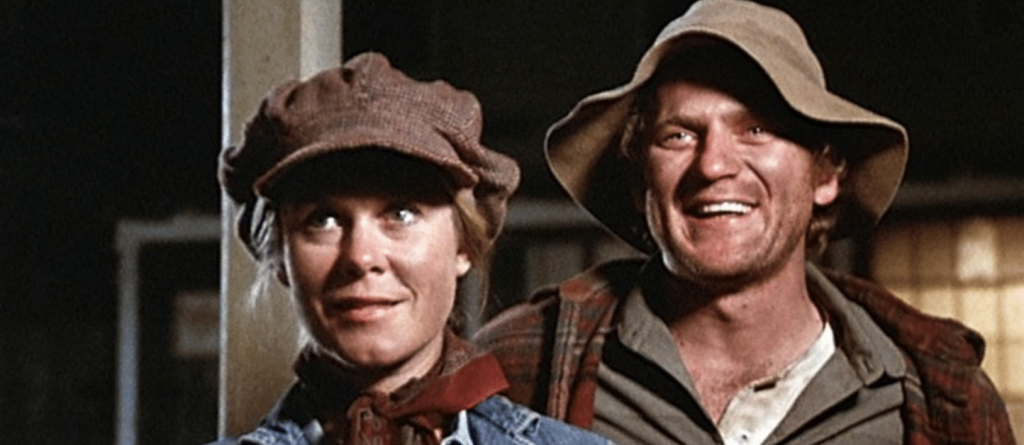 Since she still had a contract with the network, Elizabeth agreed to star in the TV movies The Victim (1972) and Mrs. Sundance (1974), which is where she met actor Robert Foxworth, who she would end up spending the rest of her life with. And from there she went from strength to strength: the critically acclaimed A Case of Rape (1974) and The Legend of Lizzie Borden (1975), which her father took offense to, believing Elizabeth as Lizzie seemed to be enjoying murdering her on-screen father a little bit too much. All told, she starred in about two dozen television films, her last one being 1995's Deadline for Murder: From the Files of Edna Buchanan. And the audience loved the diversity of roles she played.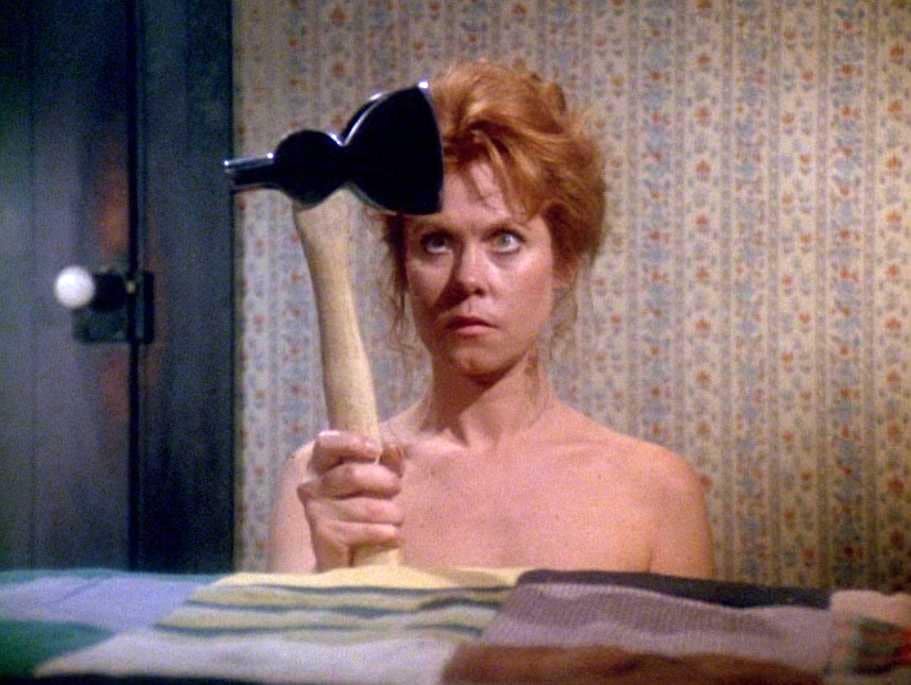 Explains Michael McKenna, author of The ABC Movie of the Week: Big Movies for the Small Screen, "The thing about TV movies is that they gave people who were in long-running TV series something of a second career. You always see the most familiar face on television, because they are recognizable. You know, the audience watches a clip and they say, 'Oh, Samantha Stephens is in a TV movie. I'm going to watch that.' So it does become very insular in a way. A good example is a 1971 TV movie called Maybe I'll Come Home in the Spring, which stars Sally Field as a young girl who runs away with her hippie boyfriend to a commune. The reviews noted that people would tune in to see Sally Field be a hippie and a bit of a drug user when they had known her for Gidget and The Flying Nun."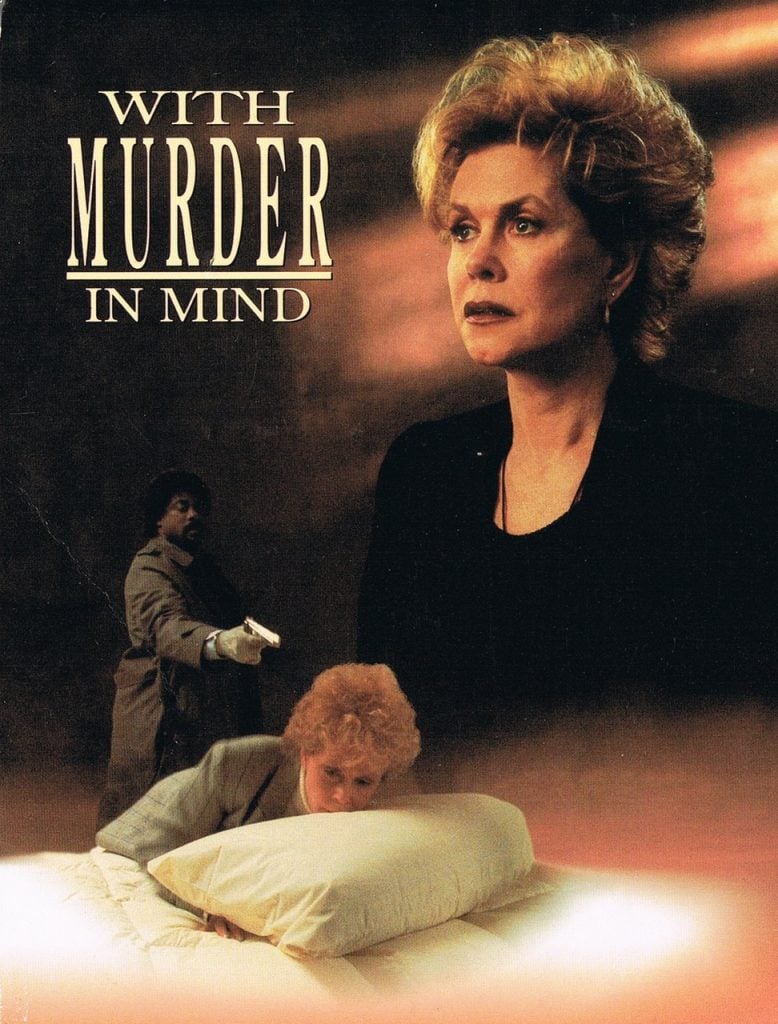 Ed's feeling is that Elizabeth knew that it would be difficult to shake the image of Samantha from the audience's mind, which is why, in a sense, she went back to the beginning by embracing challenging diverse roles just as she had on TV shows like Robert Montgomery Presents, The Twilight Zone and The Untouchables. "It's interesting that I can't remember her doing a lot of comedic roles after Bewitched," he says. "She proved herself; most of the TV movies she did were well-publicized, got god numbers and it's one of the reasons she made so many, because her 'TV Q' was very high. The networks knew she was bankable and she was willing to stretch herself."
Out of the Spotlight
Elizabeth, who raised the three children that she had with William Asher, was quite active politically, including women's and gay rights, AIDs activism, animal protection, and more. In her private life, she was married four times, to Frederick Gallatin Cammann from 1954 to 1955, actor Gig Young from 1956 to 1963, William Asher from 1963 until 1973, and Robert Foxworth sometime after 1993, although they had been together for nearly two decades before that.
Unfortunately, she waged a struggle with colon cancer that it looked like she had won given that the disease had gone into remission, but in the spring of 1995 it came back full force and there was nothing that could be done. She died on May 18 of that year and was only 62. Herbie reflects, "Her legacy is always going to be Bewitched, but people loved the woman who played that role. Elizabeth had heart and soul in real life and I feel that that's her legacy."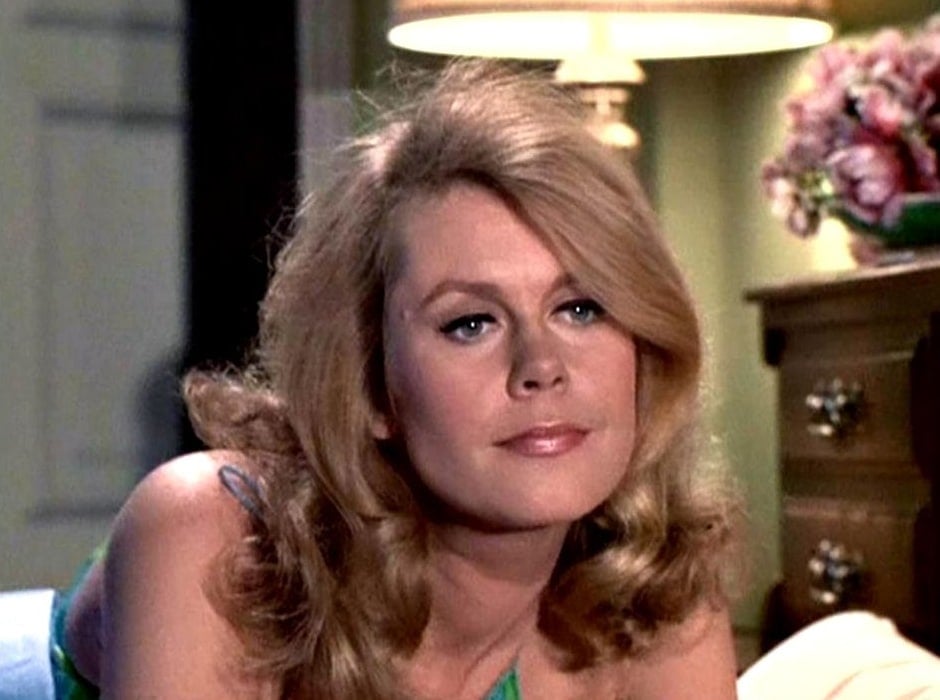 In the aftermath of her death, her three children and Robert Foxworth issued this statement: The image of Elizabeth Montgomery is the image of the medium of television itself. She was a friend who has been in our living rooms thousands of times and has impacted our lives in many ways. As an actress, she brought us joy with Bewitched and groundbreaking rape legislation with her performance in A Case of Rape. As an activist, she has been a longtime supporter of gay and lesbian civil rights, HIV-AIDs causes and animal-rights organizations. She was most of all a person who loved life and her work and shared both with us generously."
And she'll always be remembered by her fans with a smile and a … twitch.