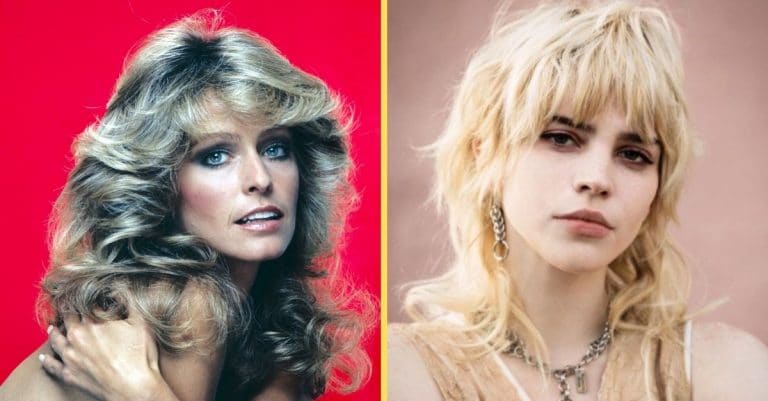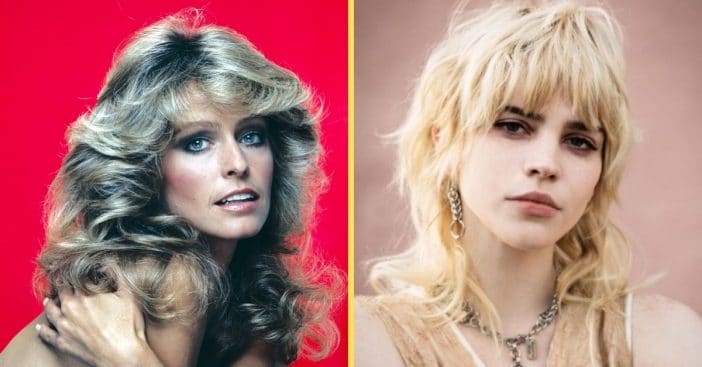 Tie dye, peasant blouses, bell-bottoms, military formal – 1970s fashion represented a melting pot in metamorphosis with its evolving and paradoxical trends as America figured out what styles would define it. The '70s also came with very particular hairstyles that saw their height of popularity through that decade and already making a comeback.
Just what can you expect to see more and more of in the summer of 2021 and the months – likely years – after? Raggedy and full defined how women shaped their tresses in the '70s and that's how they're styling their hair again now. Here's what you'll be seeing much more of again.
The shag shaped many hairstyles of the '70s and beyond
View this post on Instagram
At the base of many hairstyles that defined the '70s in their own ways is usually a shag cut. As stylist George Northwood outlined, there's just a lot that the shag offers the wearer, such as "those big, face-framing bangs."
RELATED: 18 Clothing Pieces That Defined 1980s Fashion In America
Additionally, Northwood adds, "This style adds lots of volume and texture to the hair, which is great for those finer-hair types. It's a very 'cool girl' cut and can really update your whole style." More and more layers make the style more and more '70s.
Keep it simple and sophisticated with curtain bangs
View this post on Instagram
One optional – but pretty iconic – feature of the shag would not exist without curtain bangs, a popular style of wearing hair in the '70s framing more and more faces in 2021. Stylist Dom Seeley outlined, "A major '70s comeback trend is curtain bangs and billowing layers to really add drama and width around the face."
Expect to see a lot of this quintessential '70s hairstyle because "So many influencers and social media content creators have rushed to get this haircut. It's gone viral." Simply put, it's when bangs frame the face, usually cut shorter in the middle, then gradually grown longer as they go further out from the face. Like many other '70s styles, they're defined as shaggy, light, easy, free, and fun.
Farrah Fawcett set the bar for wavy volume
Almost as iconic as her red swimsuit from America's most-bought poster, Farrah Fawcett was never seen without her thick, full waves curling in every direction in tamed anarchy. Celebrity hair stylist defines it as "flicks and a curtain fringe."
View this post on Instagram
Colleague Dom Seeley offers this advice for achieving the Fawcett flow in a modern setting: "Use good curling irons or blow-dryers and boar-bristle brushes so you get the smoothness and shine while controlling your style. Seventies hair was fluffy and almost frizzy."
Rock out with the quintessentially 1970s mullet hairstyle
Although Tom Jones was something of a famous one-man sponsor for the mullet in the '60s, the style enjoyed a lot of time in the spotlight in the '70s thanks to David Bowie, Keith Richards, Paul McCartney, and other music legends.
Simply put, the mullet features a cut with hair short in the front and longer in the back. In the past, men most famously sported that style, but these days you can see them on Cara Delevingne, Miley Cyrus, and some hair models on Instagram eager to bring this '70s hairstyle back.
Free and fun afros fondly worn again
View this post on Instagram
Everything about the afro promotes embracing natural hair for all those with it, untamed by product and societal stifling. In a new age of self-love and cultural celebration, hair has fallen into an unprecedented spotlight as an important factor in human expression.
Everyone of every background has their own nuanced hair type, texture, thickness, way of falling, and so much more. As afro specialist Charlotte Mensah outlines, 2021 is uniquely placed as the perfect time for the afro to return to the scene. She explains, "Seventies hair was fluffed out and allowed to do its own thing. With so many of us exploring and learning about our natural hair during lockdown, it's no wonder a lot more women want to let their unique textures thrive in 2021."
Try to Cher your hair
View this post on Instagram
On the opposite end of these layered, fluffy hairstyles is the Cher hair, one long layer of hair parted down the middle. The texture is referred to as "glass hair," a reference to the silky-smooth appearance of the straight strands.
View this post on Instagram
Glamour recommends this style for those whose hair won't cooperate past certain lengths or fall in line for those more involved looks. Instead, you can still obtain a bold statement with your hair with this unique and mesmerizing smooth look, so shining it's sometimes considered reflective as a mirror.
Any one of these '70s classics will have the wearer wanting to check out a mirror and admire these treasured blasts from the past making the comeback they deserve and that we can't wait to see more of! Do you sport any of these looks? Do you plan to?