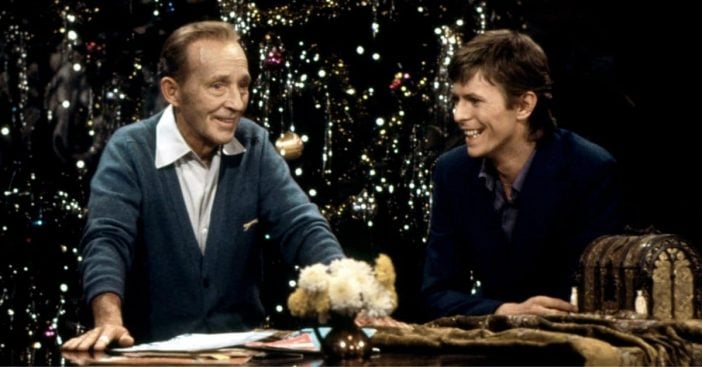 The original "The Little Drummer Boy" is without a doubt a Christmas carol tradition. We've all heard different covers of it, although the most famous version may be from The Ray Conniff Singers. However, when David Bowie and Bing Crosby came along to produce a "mash-up" of "The Little Drummer Boy" and "Peace on Earth," that soon became a Christmas tradition as well, and a beautiful one at that.
Their performance of the song was from Bing Crosby's Merrie Olde Christmas in 1977. The backstory behind this special is that Bing is invited by a long-lost relative to spend Christmas in England. His relative's neighbor just so happens to be Bowie, who loves to pop in from time to time and play the piano. After chit-chatting about music, they break into their timeless duet.
The story behind the making of 'The Little Drummer Boy/Peace on Earth'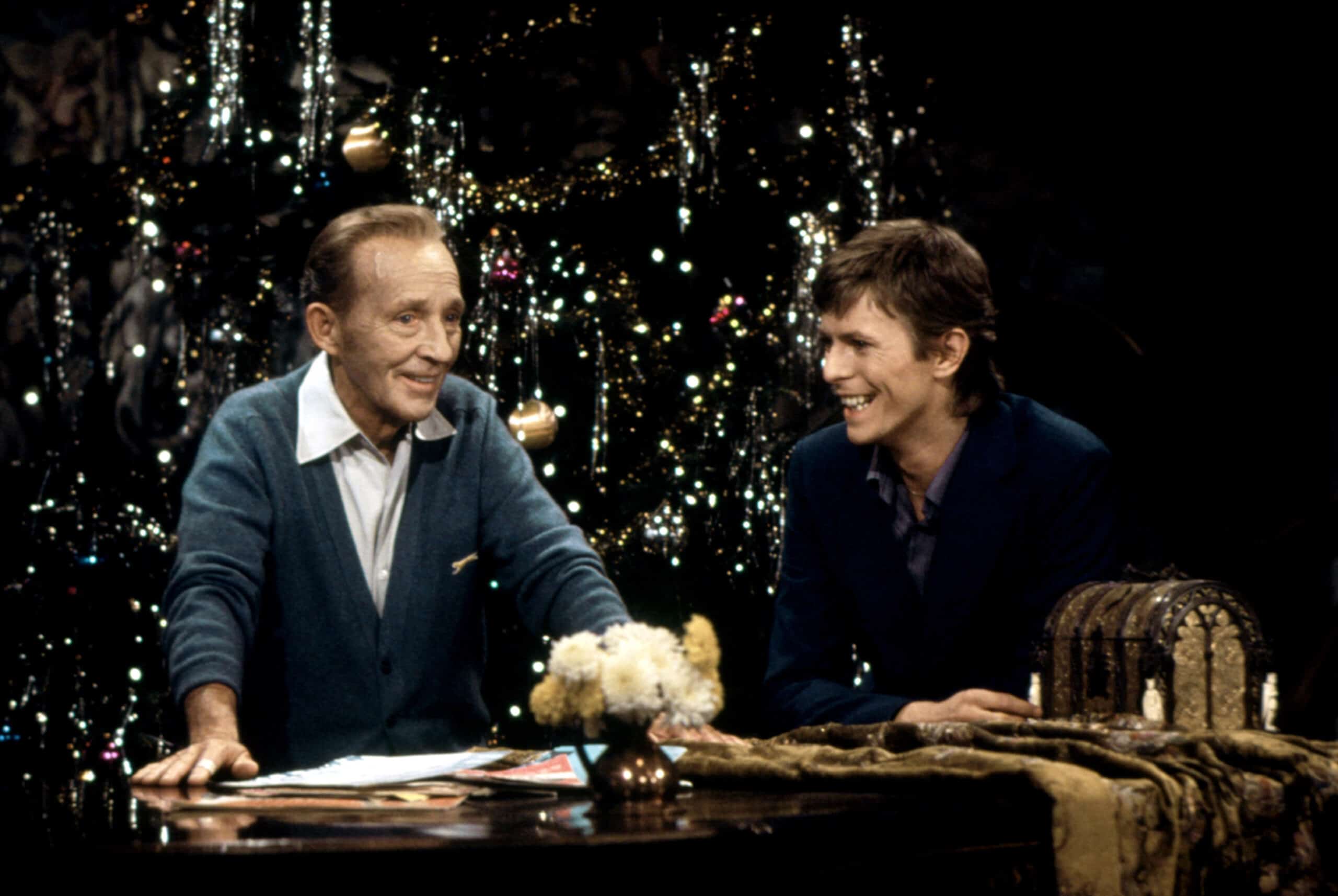 So, what made the song's release so prominent, so much that it has become a timeless classic during the holiday season? There's quite a few reasons, but this one might be the biggest and most important. Just five weeks after recording the special with Bowie, Bing died from a massive heart attack after he spent the day playing golf. The special ended up airing posthumously in the U.S. at the end of November and on Christmas Eve in England.
RELATED: Bing Crosby's "White Christmas" Helped Homesickness For Troops And Families In WWII
On top of that strange and tragic ending to a heartwarming special, Bowie actually remembered the experience as being quite "bizarre" for a reason perhaps related to his eventual death. He elaborates in an interview with Q's David Quantick in October 1999. "I was wondering if he was still alive. He was just… not there. He was not there at all. He had the words in front of him. (Deep Bing voice) "Hi, Dave, nice to see ya here…" And he looked like a little old orange sitting on a stool. 'Cos he'd been made up very heavily and his skin was a bit pitted, and there was just nobody home at all, you know? It was the most bizarre experience. I didn't know anything about him. I just knew my mother liked him. Maybe I would have known (sings) "When the mooooon…" No… (hums) "Da da da, da da da, someone waits for me…" That's about the only song of his I would have actually known."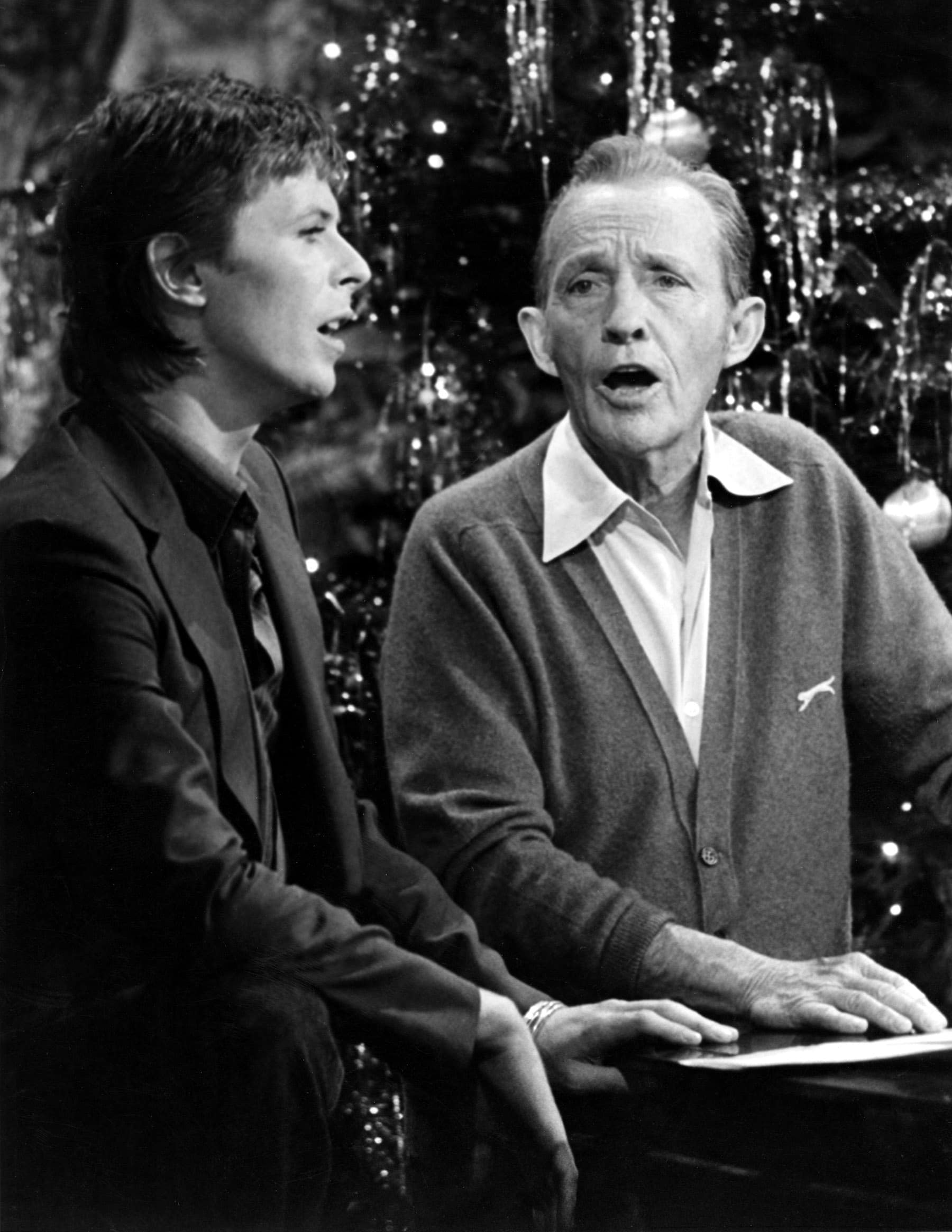 Following that special taping, Bing did have some kind words for his co-star before his death. He called Bowie a "clean-cut kid and a real fine asset to the show. He sings well, has a great voice, and reads lines well."