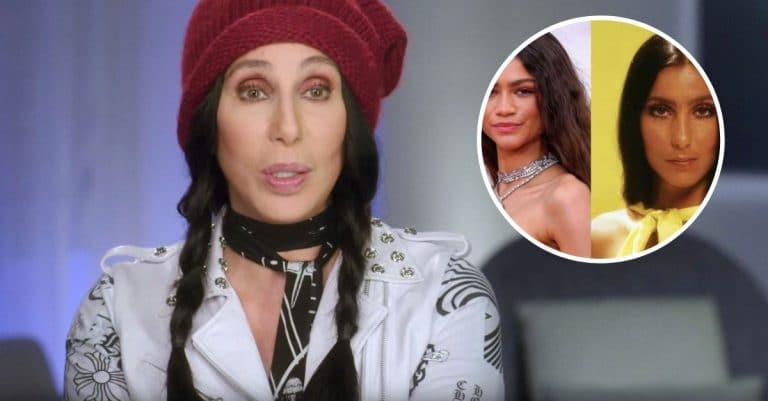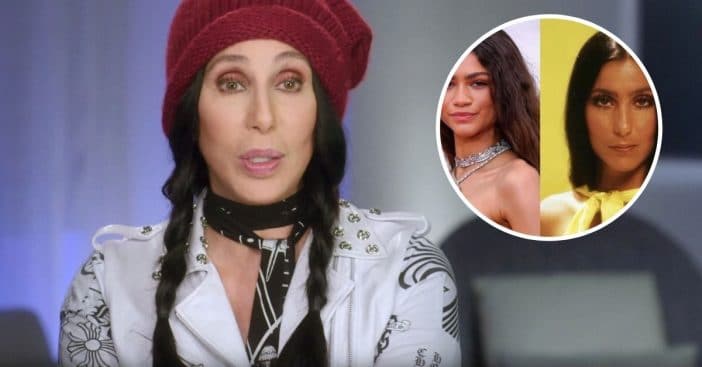 24-year-old actress and singer Zendaya appeared to be inspired by Cher on the Oscars red carpet. She wore a bright yellow dress with a cutout at the midriff. She also wore her long hair down and styled with a simple center part.
In the 1970s at the height of The Sonny and Cher Show fame, Cher wore a yellow jumpsuit that looks almost identical to the dress that Zendaya wore. While one was a jumpsuit and the other a dress, Cher's jumpsuit also had a halter top. Zendaya's dress was strapless.
Actress and singer Zendaya pays tribute to Cher with a stunning dress
View this post on Instagram
Zendaya's dress was made by Valentino. She also wore $6 million of Bulgari jewelry to match the ensemble. According to an Instagram post by Valentino, the dress, named "Force de beauté" (force of beauty), took over 300 hours to make. Wow!
RELATED: Cher Admits She's "Not A Cher Fan" In New Interview
View this post on Instagram
The dress also glows in the dark, setting it apart from Cher's outfit.
What do you think of the look? Is it reminiscent of Cher's look in the '70s?