This Christmas will look a lot like the good old days.
1. Tons of Tinse
A tinsel-covered Christmas tree, like the one in this '60s scene, is the easiest way to impart vintage style.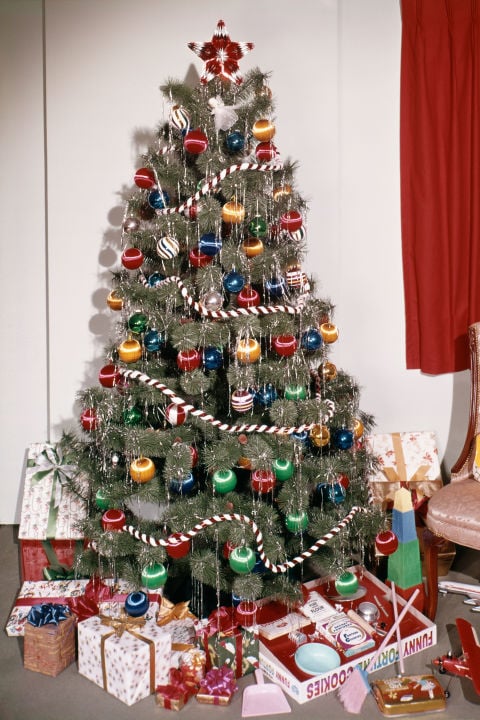 2. Shiny Brite Ornaments
The same beautiful baubles from before World War II are back in an exclusive collection for Westelm.com.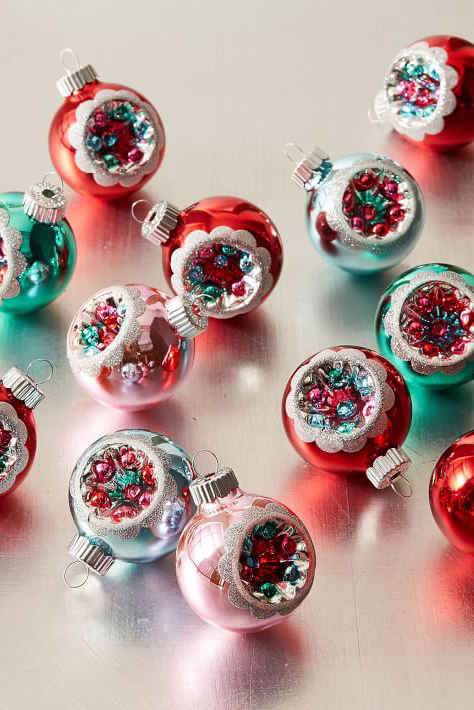 3. Aluminum Christmas Trees
Silvery faux Christmas trees are one of our favorite '50s and '60s staples to make a major comeback in recent years.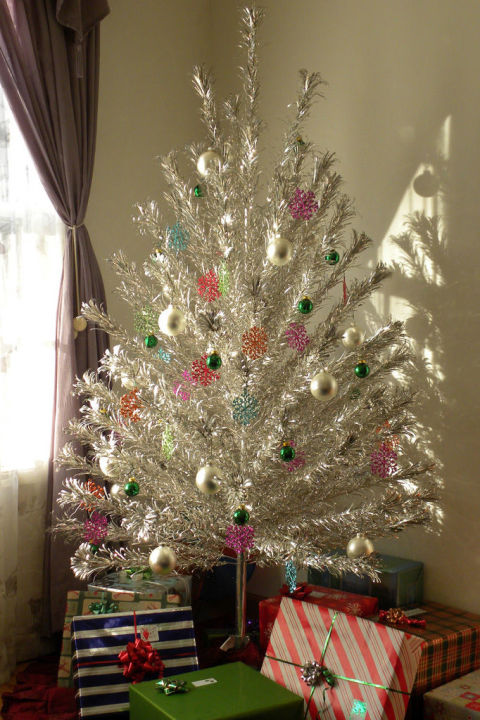 4. Christmas Tree Color Wheel
This retro, rotating gadget probably projected four shades of light onto the aluminum tree in your family's living room throughout the '50s and '60s—and it's still going strong today. For a modern update, you can always skip the color wheel and try a pre-lit tinsel tree that changes colors on its own.
5. Kissing Balls
Tradition calls for a kiss when two people get caught under these lush balls of greenery, often made of mistletoe. This Etsy maker creates vintagey versions.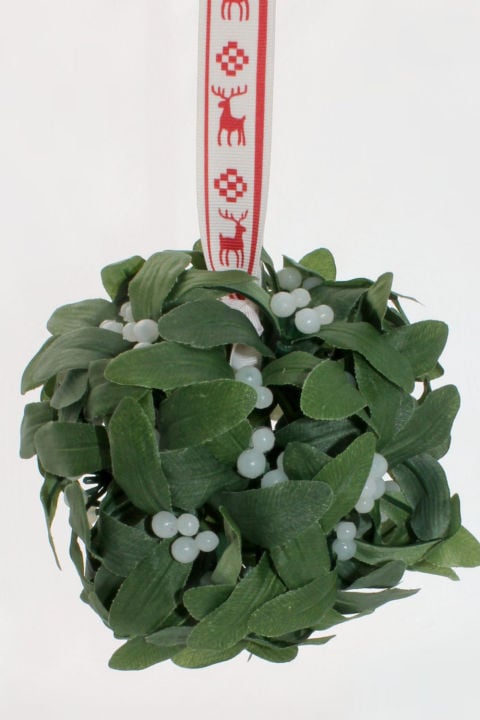 6. Handmade Decor and Gifts
Back in the day, it was common to craft your own decor, like this cozy knit stocking, rather than buy everything at the store. You can download free patterns (including the one pictured), watch how-to videos, and purchase kits that come with everything you need for presents and more on WeAreKnitters.com.
7. Vintage Santa Claus Decor
Why not start a collection of classic figurines, such as the old-school Santas in this farmhouse decked out with vintage decor? You can find them on Etsy.