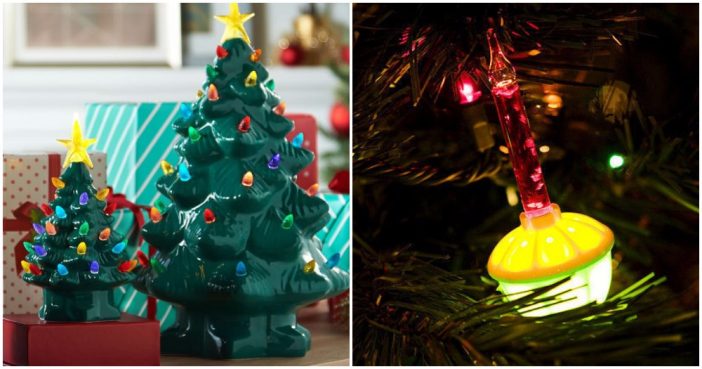 This Christmas will look a lot like the good old days.
Putting up the christmas decorations with my family was one of the happiest times of my life. It was a family effort and we all did our best to ensure the household was sparkling and ready for the holidays.
How many of these christmas decorations did you and your family also have? Does anyone still have some of these vintage christmas decorations? If so, tell us in the comments!
1. Tons of Tinsel
A tinsel-covered Christmas tree, like the one in this '60s scene, is the easiest way to impart vintage style.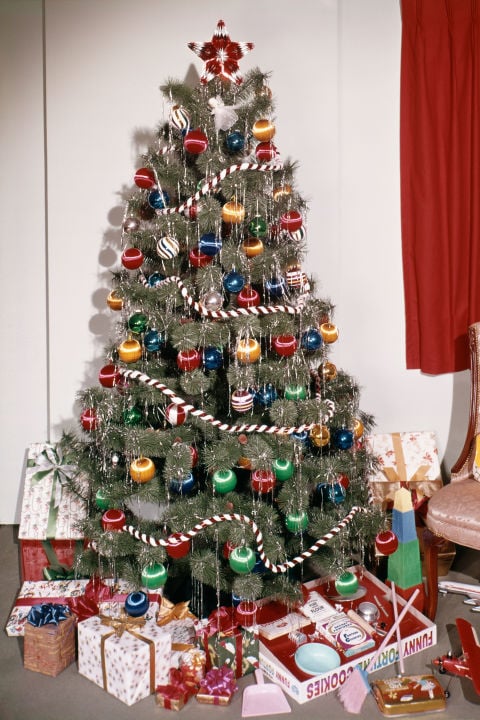 2. Shiny Brite Ornaments
The same beautiful baubles from before World War II are back in an exclusive collection for Westelm.com. Read our story about Shiny Brite here.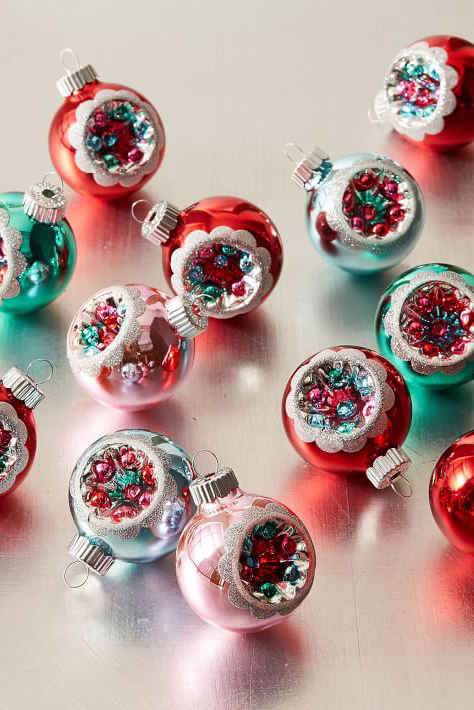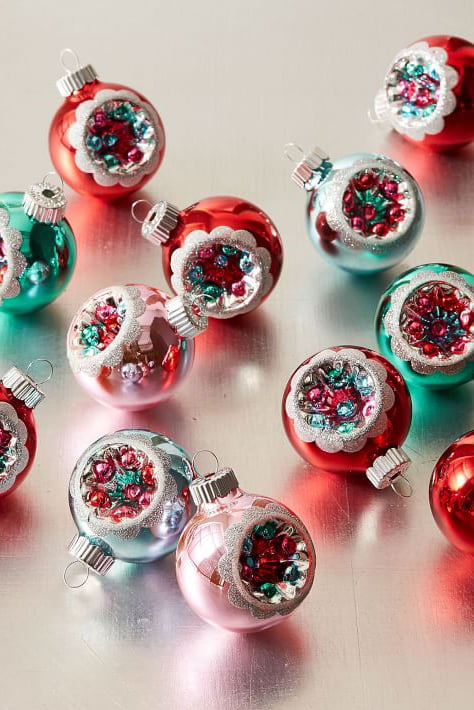 3. Aluminum Christmas Trees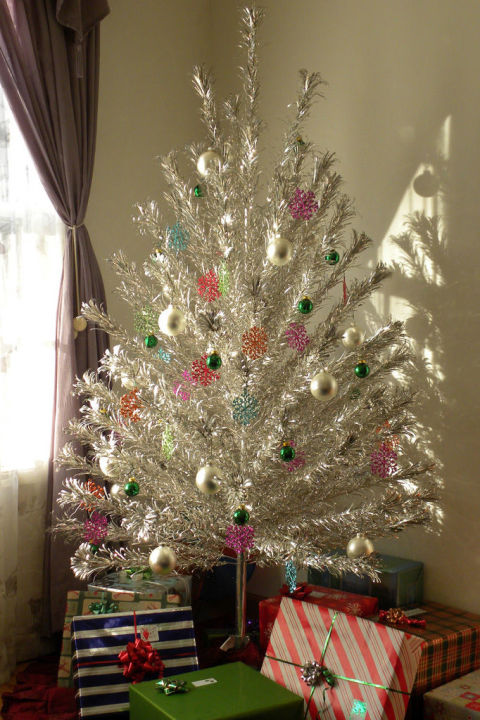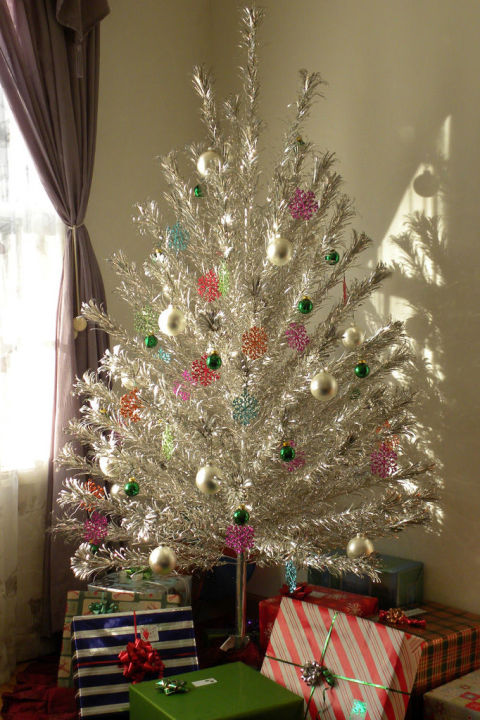 Silvery faux Christmas trees are one of our favorite '50s and '60s staples to make a major comeback in recent years.
4. Christmas Tree Color Wheel
This retro, rotating gadget probably projected four shades of light onto the aluminum tree in your family's living room throughout the '50s and '60s—and it's still going strong today. For a modern update, you can always skip the color wheel and try a pre-lit tinsel tree that changes colors on its own.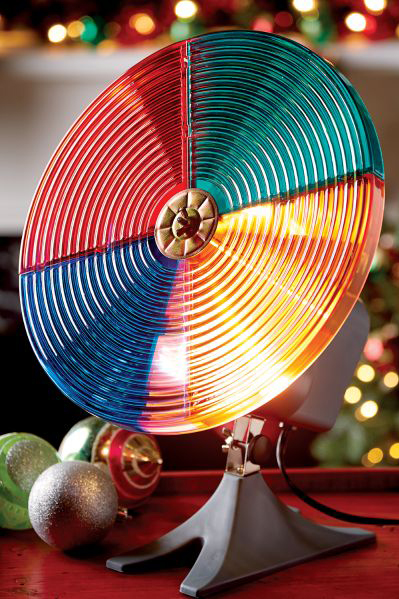 5. Kissing Balls
Tradition calls for a kiss when two people get caught under these lush balls of greenery, often made of mistletoe. This Etsy maker creates vintagey versions.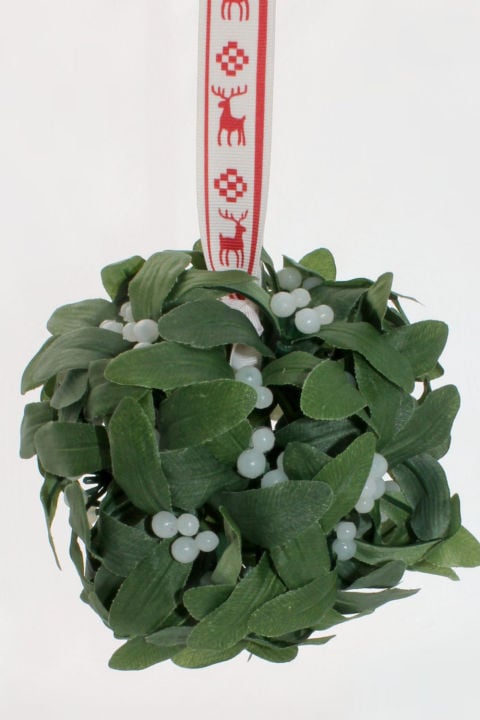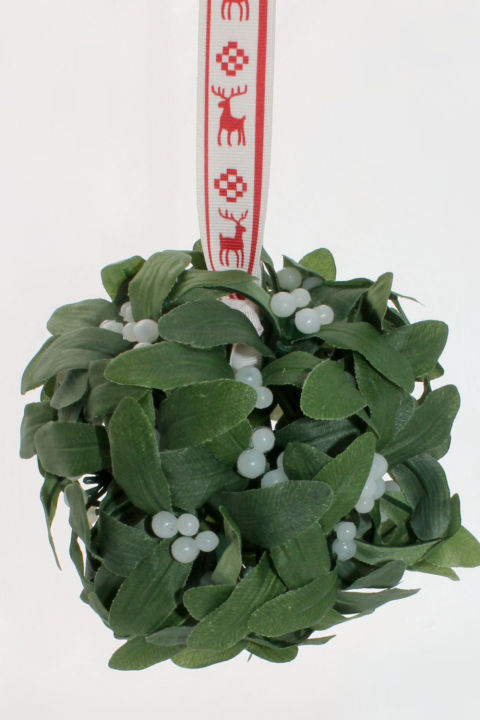 6. Handmade Decor and Gifts
Back in the day, it was common to craft your own decor, like this cozy knit stocking, rather than buy everything at the store. You can download free patterns (including the one pictured), watch how-to videos, and purchase kits that come with everything you need for presents and more on WeAreKnitters.com.
7. Vintage Santa Claus Decor
Why not start a collection of classic figurines, such as the old-school Santas in this farmhouse decked out with vintage decor? You can find them on Etsy.
8. Vintage Christmas Tablecloths
Whether cross-stitched or hand-screened, '30s-'50s holiday linens similar to the poinsettia print pictured here are still super popular among collectors. Today, you can find them on Etsy, eBay, and more.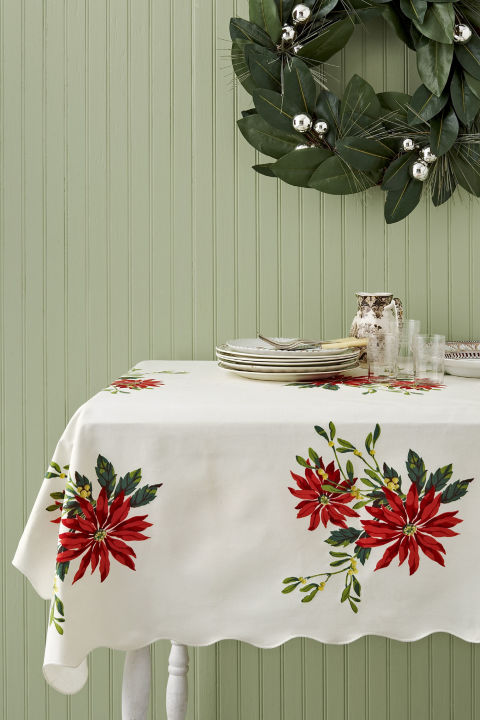 9. Vintage-Inspired Advent Calendar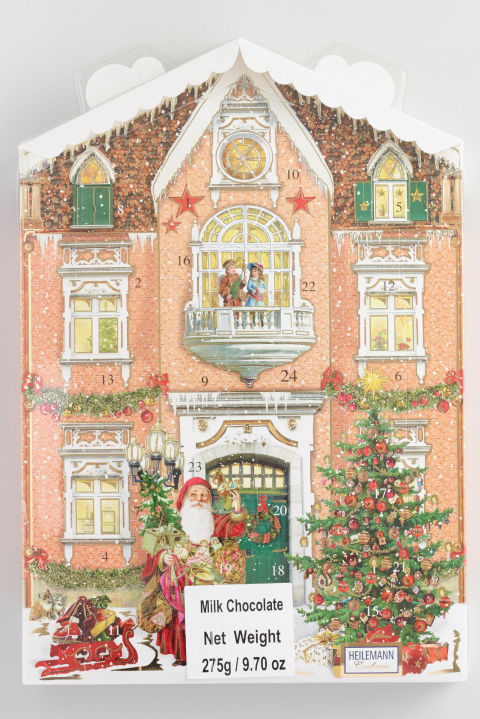 This is one tradition that will never go out of style; after all, there's no better way to count down the days until Christmas than with a piece of chocolate. But we're especially excited about this vintage-inspired illustration.
10. Retro Wrapping Paper
Gift wrap may not be quite as cheap as it was it the good old days, but you can still find affordable offerings in pretty patterns that recall earlier eras. Paper Source carries cute archival paper printed with old-school Santas, vintage village scenes, and retro stripes and plaids.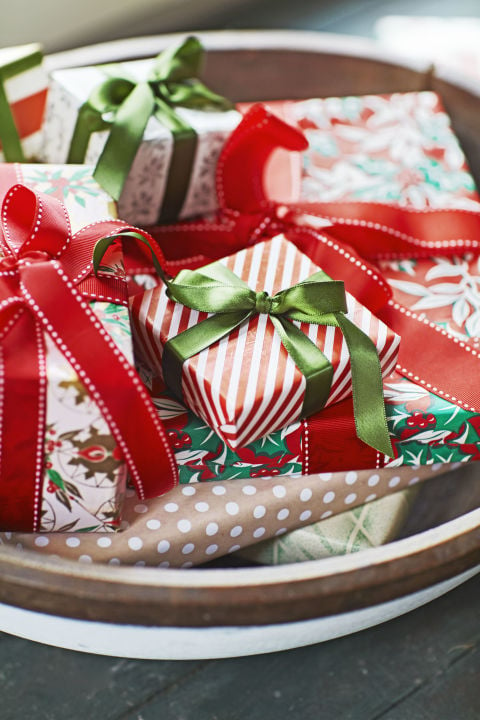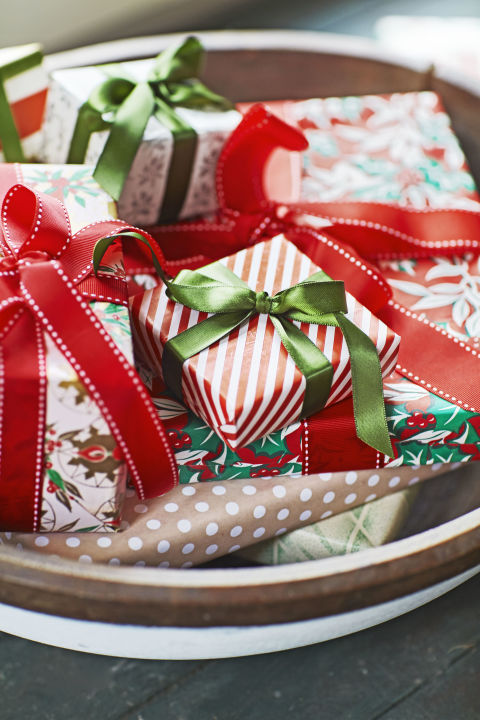 11. Ceramic Trees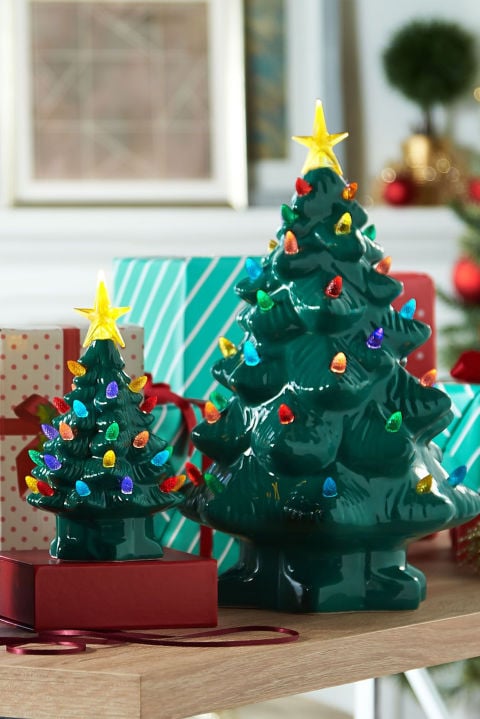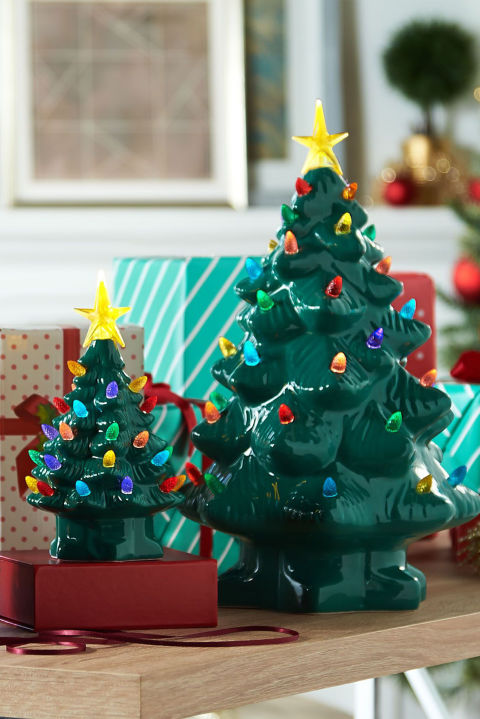 At the flick of a switch, the multi-colored LED lights on these ceramic trees call to mind Yuletides of yesteryear.
12. Jingle Bells
Just the sound of jingle bells brings back holly jolly memories. We love this galvanized wreath. (HomeDepot.com)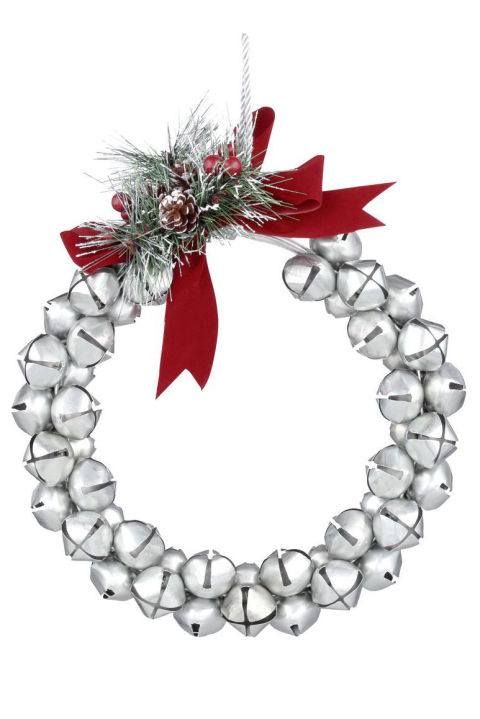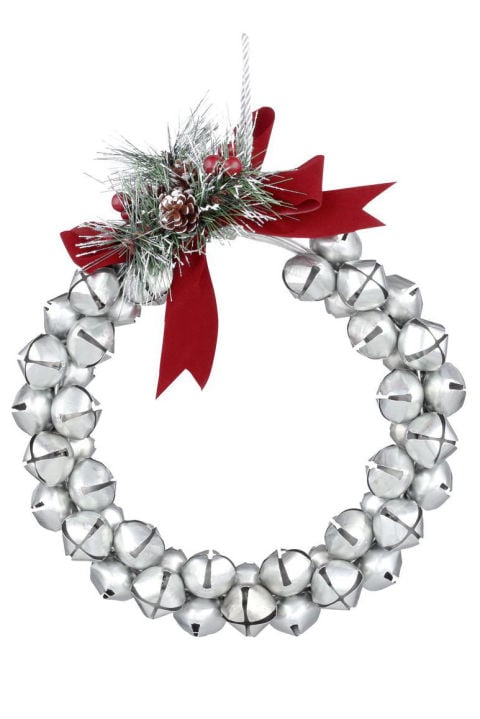 13. Popcorn Garland
Not only is this tradition fun for little ones, but the end result also looks wonderfully warm when strung on the tree.
14. Pixie Elves
Before there was The Elf on the Shelf, there were whimsical figurines like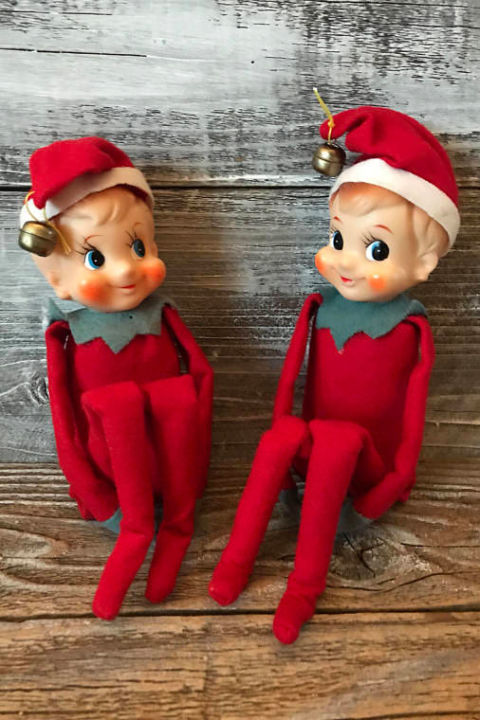 15. Bubble Lites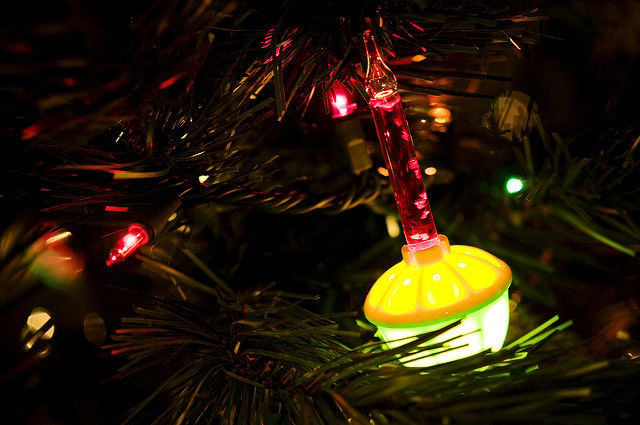 The soft glow of these bubbling lights are bound to bring you back to your childhood.
16. Vintage-Inspired Holiday Cards
You may not have time for handmade cards, but you can customize your own vintage-style design (we're geeking out over this one by GeekInk Design) on Minted.com. Because no matter how many things change, some things, such as sending season's greetings, should stay the same.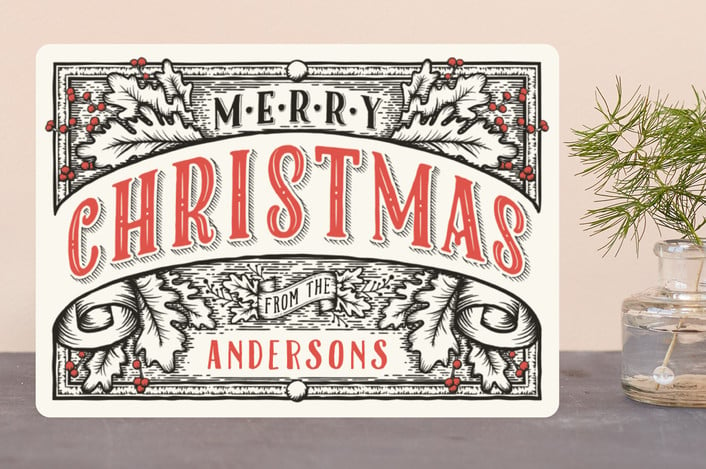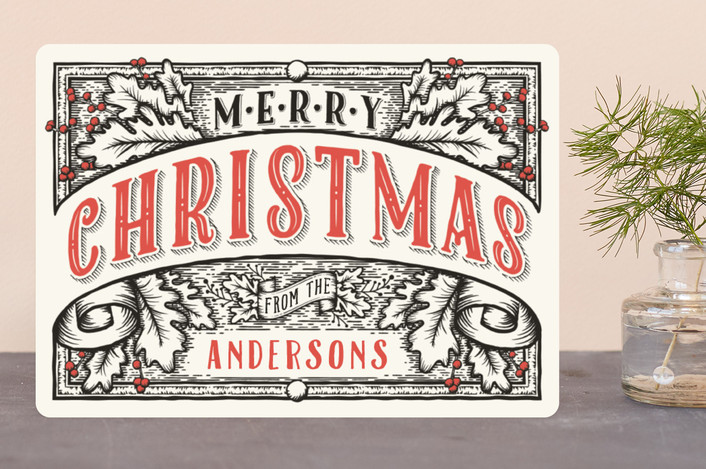 17. … and Thank-You Notes
For authentic vintage thank-you notes, look on Etsy. But even present-day designs will do—saying "thanks" is a throwback in itself.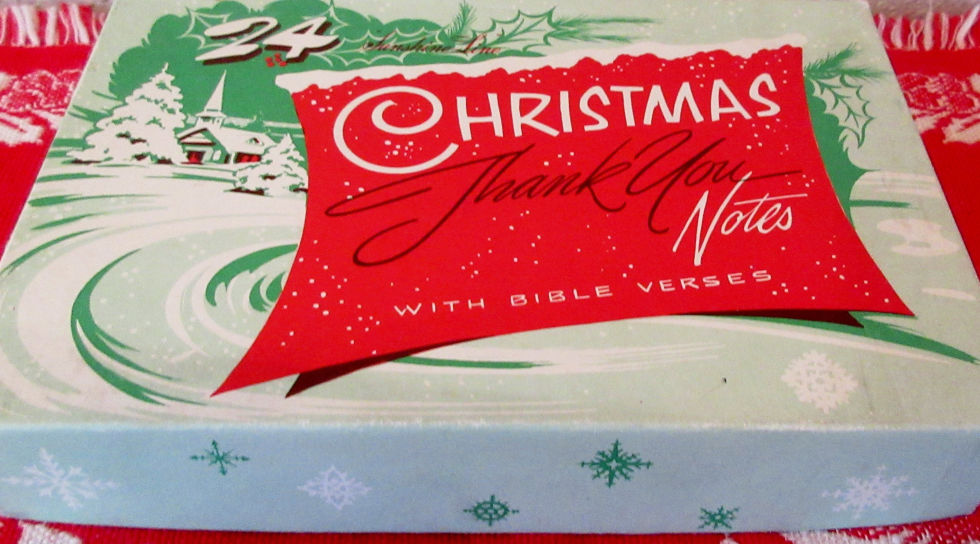 18. Nostalgic Decorative Plates
This special set of seasonal plates stars Santa in vintage-inspired art and is sure to become an instant heirloom. (WorldMarket.com)
19. Vintage Toys
It's official: Throwbacks like this train in a tin have taken over the toy aisle. There's also a retro table tennis set, a balloon modeling kit, magic tricks kit, and more—all in era-appropriate packaging. (worldmarket.com)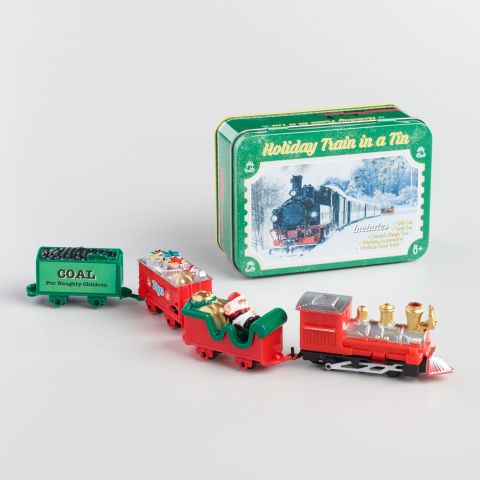 20. Christmas Stencil – Glass Wax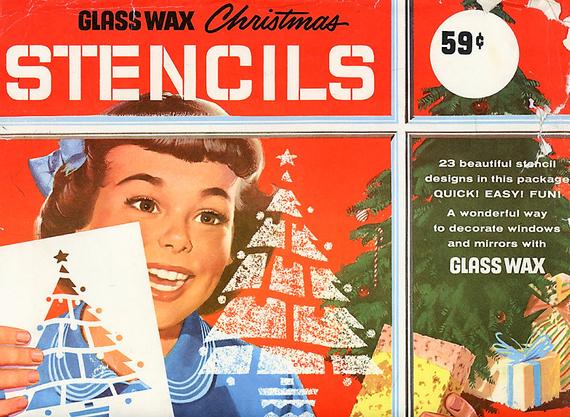 I loved helping my mom apply the glasswax and making our living room a wintery wonderland! The only thing I didn't care for, is having to scrape it off after! It was a rather tiresome process. "Can't we just leave it up until next Christmas," I pleaded!
RELATED: The History Behind Those Vintage 'Shiny Brite' Christmas Ornaments