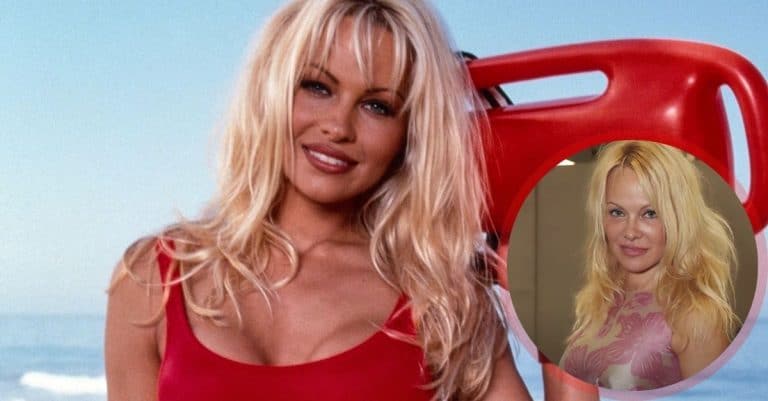 Pamela Anderson broke into the limelight with a modeling career. The blonde beauty stole headlines when she appeared as Playboy magazine's 1989 cover girl. Her role as the cover girl landed her a 22-year career with Playboy and eventually helped Anderson break into acting.
Fans first fell in love with the actress in her role as C.J. Parker on Baywatch. With her long, blonde locks and fantastic physique in a red swimsuit, Anderson was a sight to see. So, what's the actress been up to since her role as C.J.? Let's check it out.
Career Post-Baywatch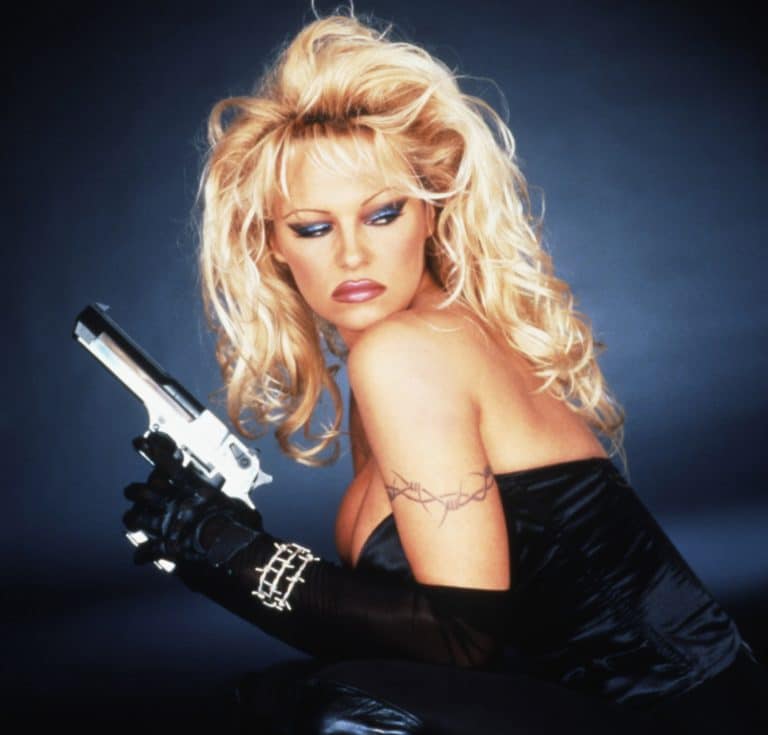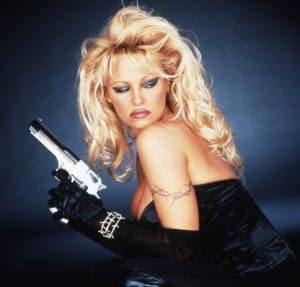 In 1996, Pamela Anderson appeared in the film Barb Wire, portraying Barbara Rose Kopetski. After the film's release, some sources claimed that Kopetski is Anderson's real name— this is false. The film, a slight futuristic remake of Casablanca, ended with little popularity.
RELATED:'Baywatch' Cast Then And Now 2021
In September of 1998, Pamela Anderson starred as Vallery Irons in the action/comedy-drama series V.I.P. The show often explored the exciting and treacherous lives of celebrities and made a great character for Anderson. The series lasted four years.
Then, in 1999, Anderson appeared as a man-eating giantess in the music video for Lit's "Miserable." In 2003, Pamela Anderson blessed fans with her reprisal as C.J. Parker in Baywatch: Hawaiian Wedding.
Later that year, the actress co-starred as herself in the Miller Lite commercial, "Pillow Fight."
The following year, Anderson appeared nude on the cover of May's issue of Playboy. She later posed naked for Stuff and GQ magazines.
In 2004, Pamela Anderson released the book, Star, co-written with Eric Shaw Quinn. The book is about a teenager with hopes of becoming famous. After its release, Anderson toured the U.S. signing autographs at Wal-Mart stores nationwide. Then, in 2005, she released Star Struck, the sequel. The book took a peek into her life with Tommy Lee and the trials of stardom.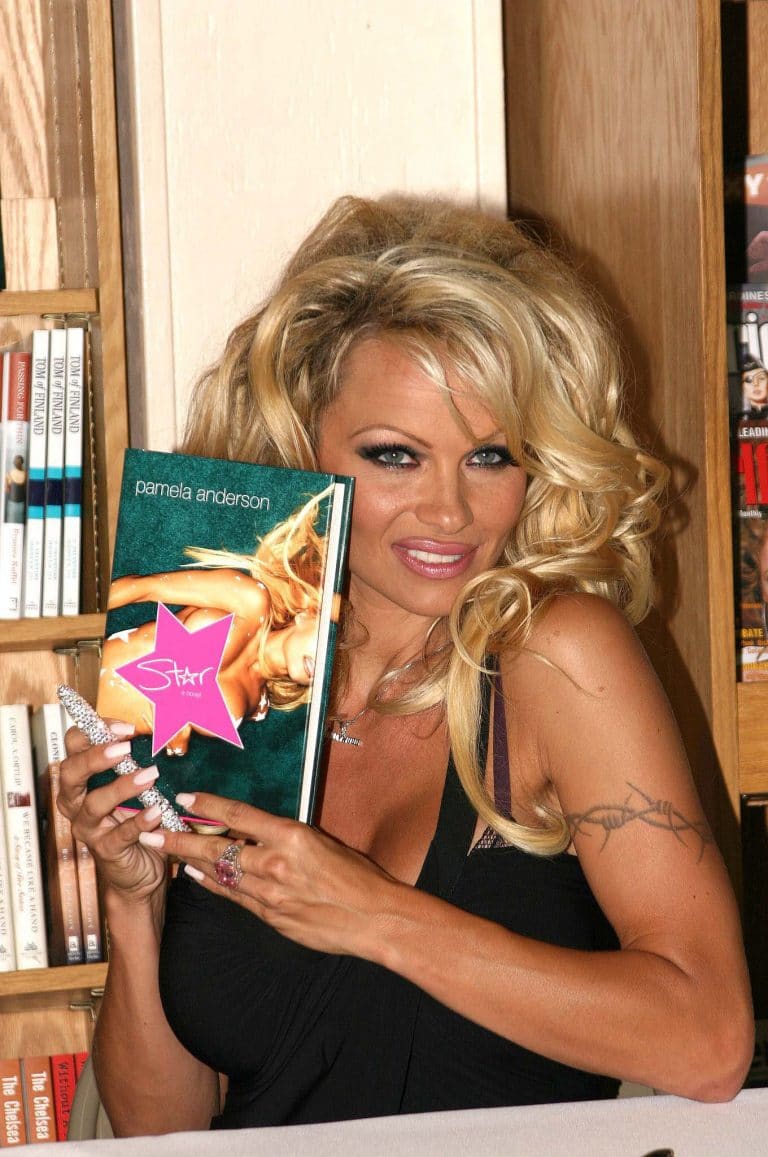 In April of 2005, Anderson starred as Skyler Dayton on the Fox series, Stacked. However, the show was canceled on May 18, 2006, after a brief two seasons.
Pamela Anderson then appeared in the 2006 mockumentary, Borat: Cultural Learnings of America for Make Benefit Glorious Nation of Kazakhstan. She appears as herself at a book signing while the title character becomes obsessed with her.
Reality Television
In November of 2010, Pamela Anderson appeared on season four of Bigg Boss, the Indian version of the Big Brother franchise. She remained a guest in the house for three days.
Then, Anderson appeared on the fourth season of VIP Brother in 2012. On day 12 for the Promi Big Brother in Germany, Pamela Anderson entered the house with former Baywatch costar David Hasselhoff.
Pamela Anderson later appeared on the tenth season of Dancing with the Stars alongside Damian Whitewood. The season premiered in March of 2010 and Anderson was eliminated after the seventh week.
A few years later in 2018, Anderson participated in the ninth season of France's Dancing with the Stars. The season premiered in September of 2018 and Pamela Anderson was eliminated after the seventh week.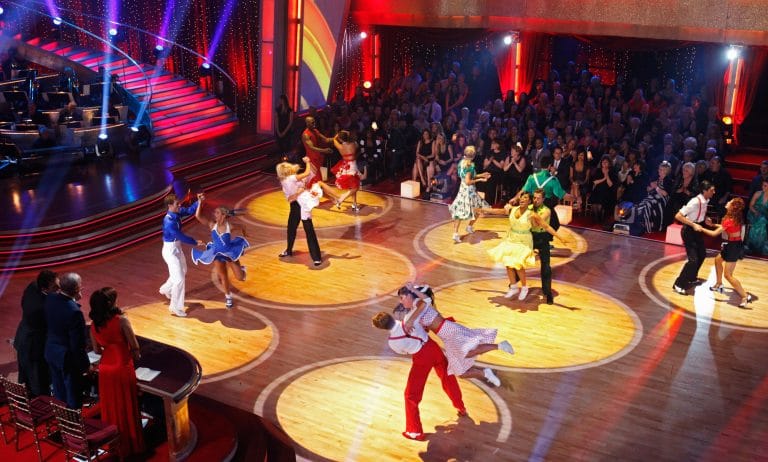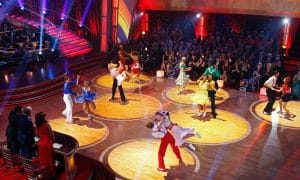 Activism
Over the last few years, Pamela Anderson activated for both humans and animal rights. She found herself at the center of controversy when she posed in a bikini for a PETA ad that Montreal then banned. However, Anderson retaliated. "In a city that is known for its exotic dancing and for being progressive and edgy, how sad that a woman would be banned from using her own body in a political protest over the suffering of cows and chickens." Go, Pamela.
In March of 2005, Pamela Anderson became a spokesperson for MAC Cosmetic's MAC AIDS Fund which helped people affected by AIDS and HIV. During this time, Anderson raised money during events in Toronto, Tokyo, Dublin, and Athens. The model then became the spokesperson for the American Liver Foundation in the same year.
Then, in November of 2016, Pamela Anderson starred in a public service announcement produced by the National Limousine Association and the National Sexual Violence Resource Center. This video was a part of the Ride Responsibly initiative titled, The Driving Game. Anderson's participation in this aimed to shed light on the lack of driver regulations in the transportation industry.
Continuing her work with the National Limousine Association, Pamela Anderson once again starred in a PSA in January of 2018. For this partnership, she worked with Promoting Awareness, Victim Empowerment.
Pam and Tommy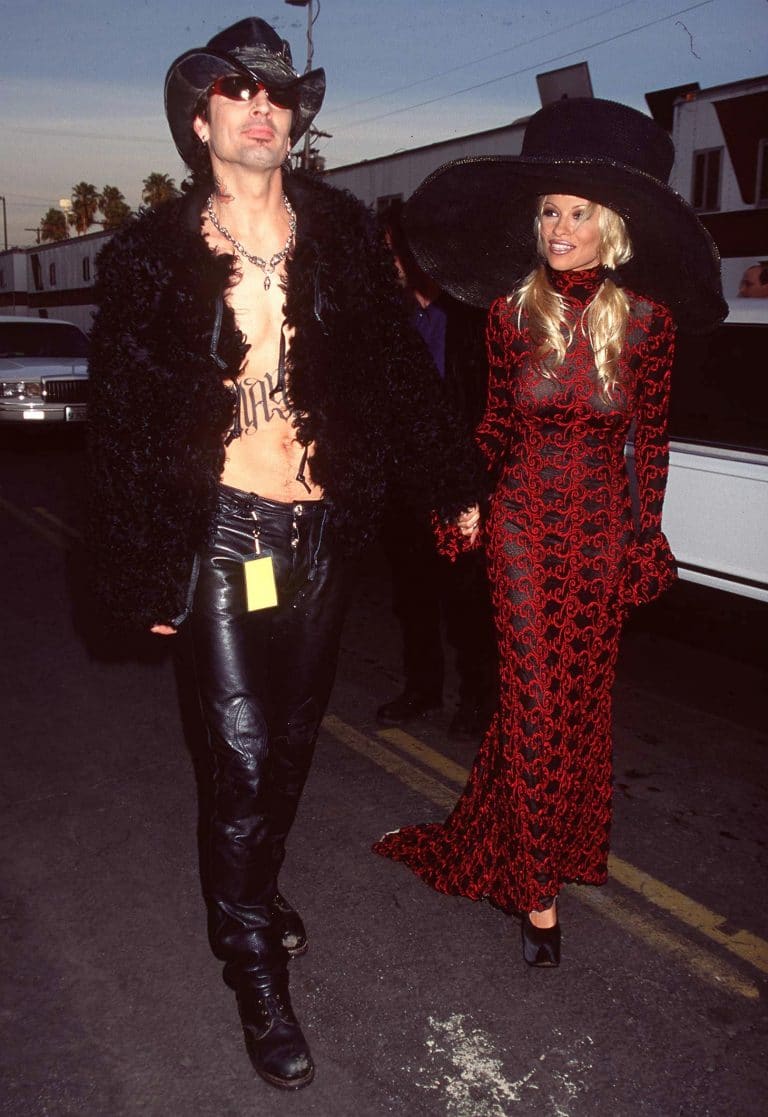 Pamela Anderson first married Tommy Lee on February 19, 1995, after knowing him for four days. During the time of their marriage, the actress was professionally known as Pamela Anderson Lee. The couple has two sons together, Brandon Thomas and Dylan Jagger.
Sadly, Pamela's relationship with Tommy was not the best. During their marriage, Lee was arrested for spousal abuse after assaulting Anderson. The drummer was sentenced to six months in the Los Angeles County Jail. They divorced in 1998.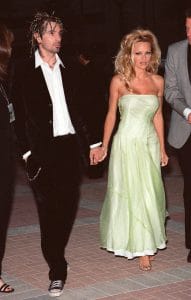 In March of 2002, Pamela Anderson publicly stated that she contracted hepatitis C by sharing tattoo needles with Tommy Lee. As of 2015, the actress was cured of hepatitis C.
Relationships Post-Tommy
After her divorce from Tommy Lee, dated Marcus Schenkenberg, then Kid Rock. She and Kid Rock married on a yacht near Saint-Tropez in July of 2006. In her blog, Pamela Anderson wrote, "Feels like I've been stuck in a time warp. Well, my miracle came and went. And came back and back because he knew that I'd wake up one day. I'm moving on. I feel like I'm finally free… I'm in love."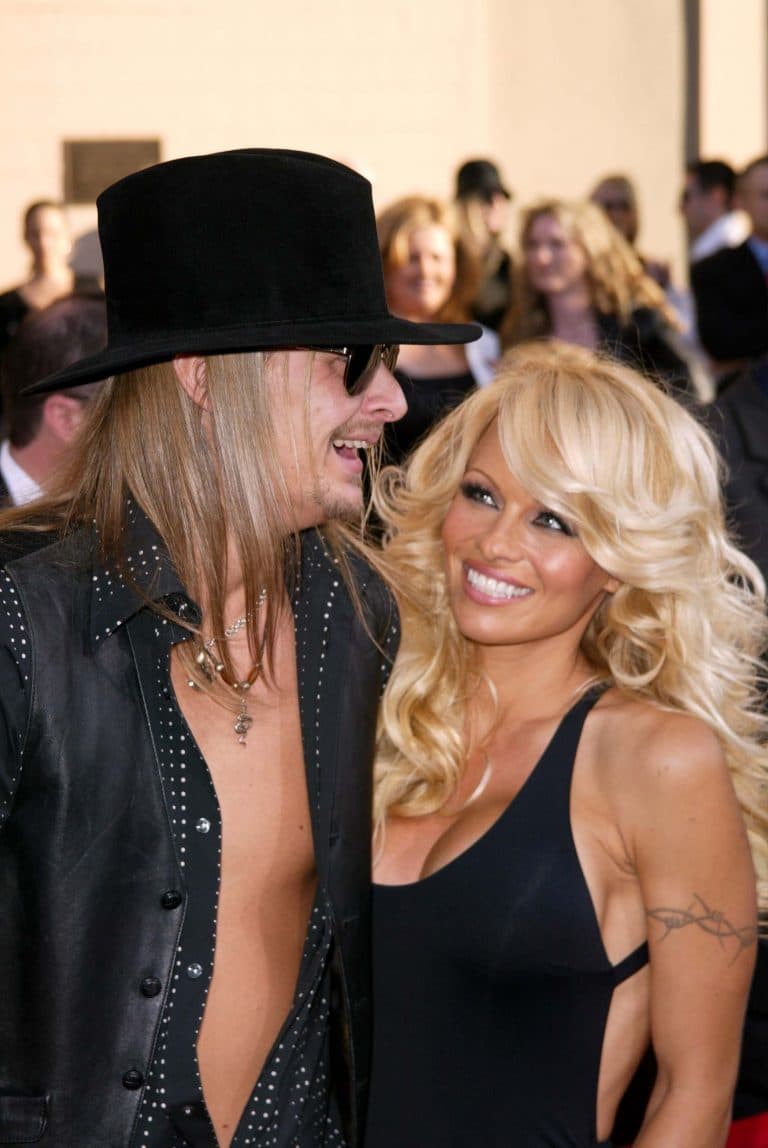 However, on November 27, 2006, Anderson filed for divorce. News reports at the time suggested that Kid Rock's outrage during a screening of Borat led to the divorce.
In 2007, Pamela Anderson confirmed that she was once again engaged on The Ellen DeGeneres Show. Then, on September 29 of that year, she and Rick Salomon applied for a marriage license in Las Vegas. By October 6, Anderson married Salomon at The Mirage. The relationship lasted a brief two months before the couple separated on December 13.
But it doesn't stop there. In October of 2013, Pamela Anderson featured on The Ellen DeGeneres Show once again and stated that she and Salomon were "friends with benefits." Then, that January, Anderson announced that she remarried Salomon. The two filed for divorce in February of 2015.
In 2017, Pamela Anderson began dating French footballer Adil Rami. However, the relationship ended in June of 2019. Then, in January of 2020, Anderson married Hollywood producer Jon Peters and the couple separated that February. Today, the actress is married to her bodyguard Dan Hayhurst.