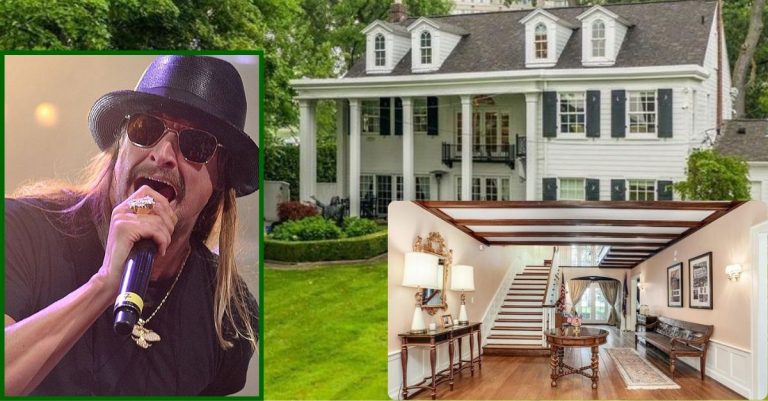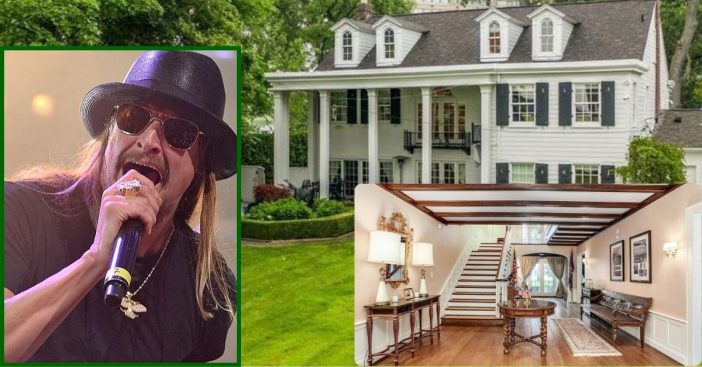 Kid Rock's Detroit home is on the market for $2.2 million.

The massively stunning home built in 1930 features totally updated appliances and amenities.

The home also features beautiful views of the Detroit River.
Kid Rock's massive and beautiful Detroit home is now on the market for $2.2 million. The 1930 home spans 6,000 square feet with six bedrooms. It has plenty of American-flag theme decor and "Made in Detroit" household items.
Skyline Realty Group says about the home, "This stunning home is nestled in an exclusive subdivision, with a full and breathtaking view of the Detroit River. As one of only a handful of homes–including the official Detroit Mayoral Mansion– on the Detroit River, this property comes with a custom boathouse that includes jet-ski lifts and an upper deck that is built for nearly year-round entertaining."
Photos of the musician's stunning home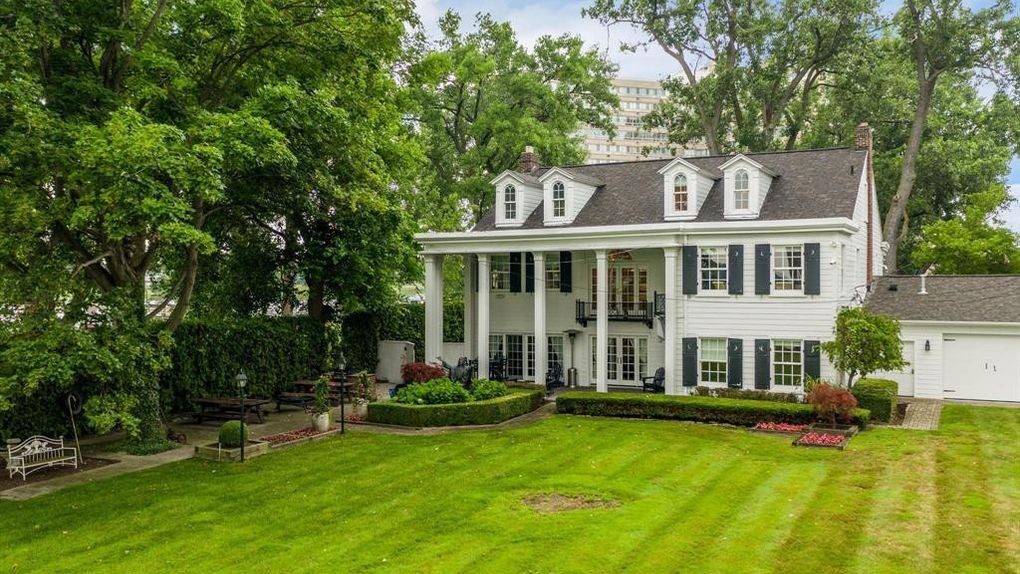 The realty company continues, "Current owner completed several renovations including the impressive boathouse with an outdoor shower, new break wall, attached 2 car heated garage, 2 outdoor TVs (operational year-round) along with a state-of-the-art entertainment system."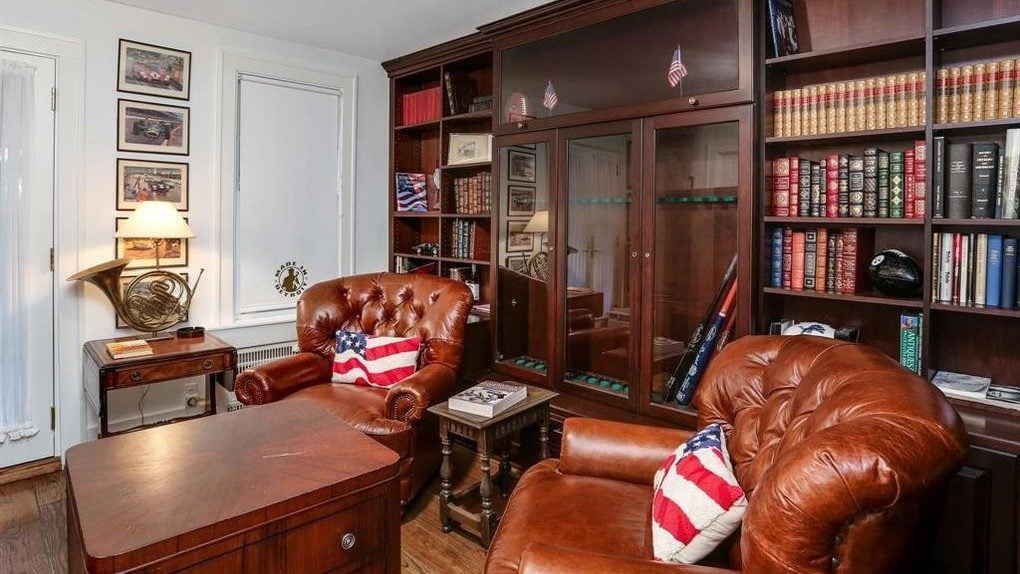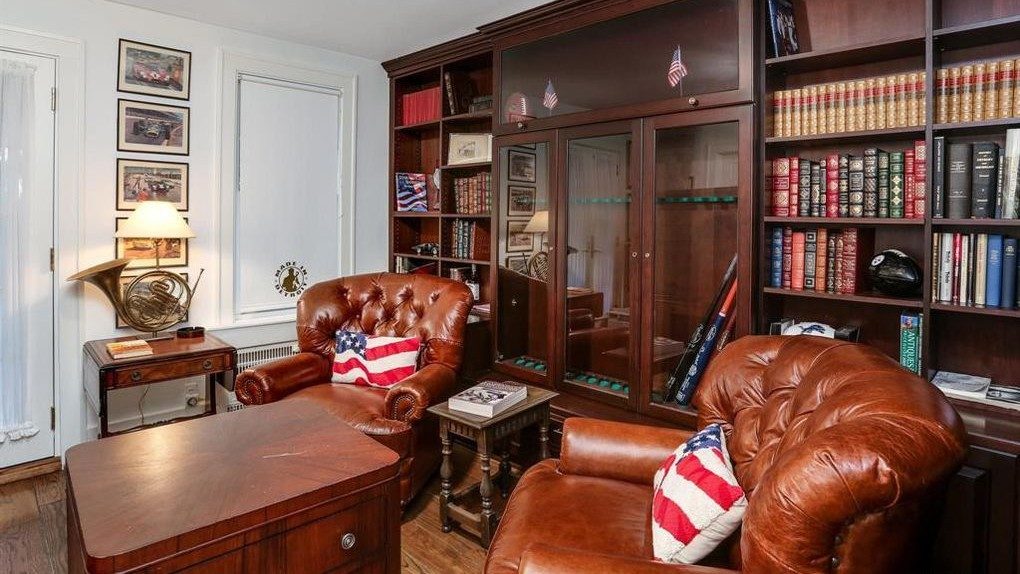 "This magnificent one-of-a-kind home with stunning views of the Detroit River and Belle Isle is professionally landscaped, has an extensive security system including cameras, a gourmet kitchen with high-end appliances, beautiful hardwood floors throughout, and a custom master bath." 
The realty group reports that Kid Rock originally bought this house in 2012 for $300,000.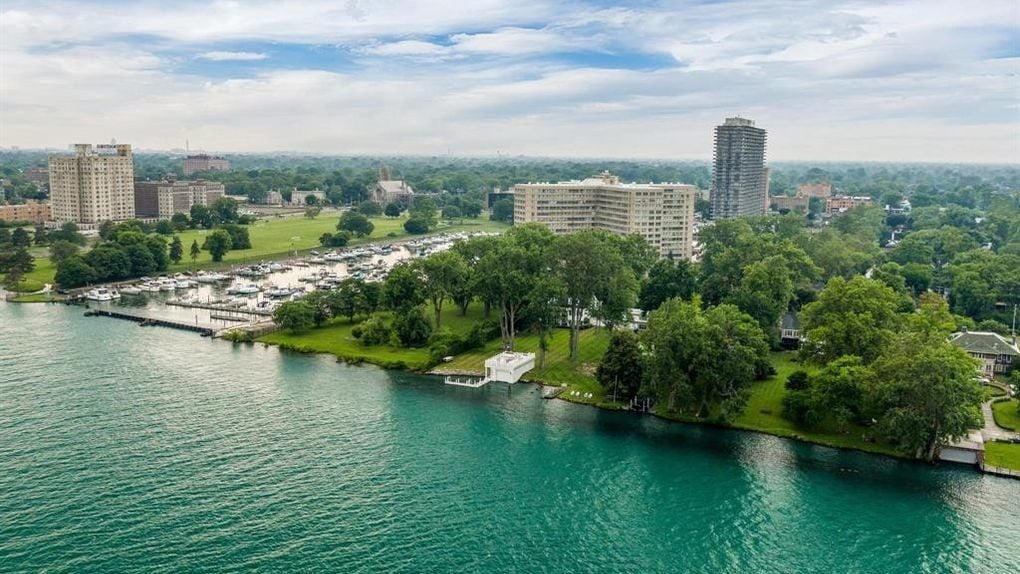 Look at those beautiful views! They really were not kidding about the "stunning views of the Detroit River." I would love to wake up to that every morning!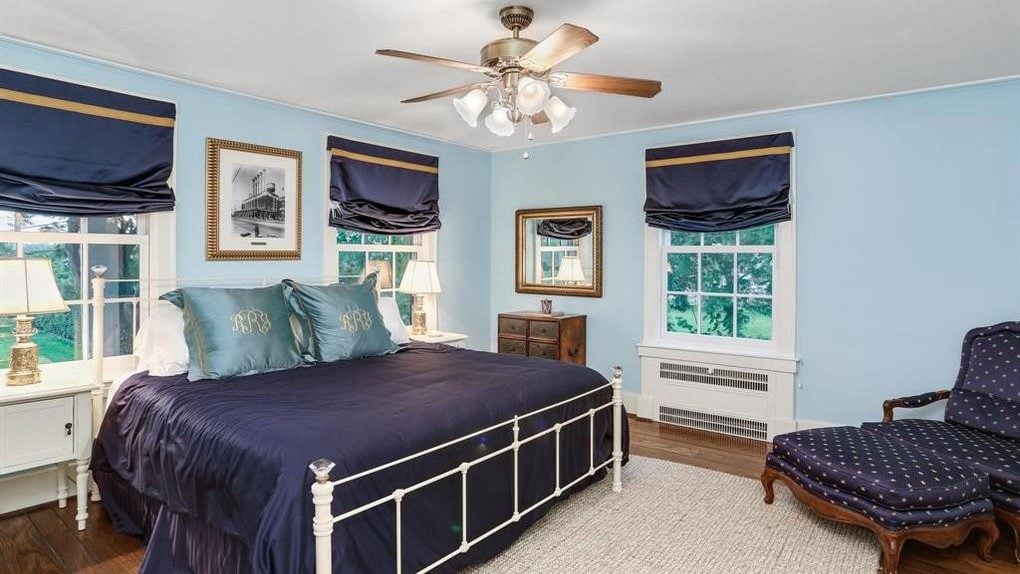 This is just one of the six bedrooms in the home. Isn't it beautiful? I absolutely adore the different shades of blue throughout the room. If you're a fan of the color blue, this is for you!
Read onto the NEXT page for more photos of Kid Rock's beautiful Detroit home…