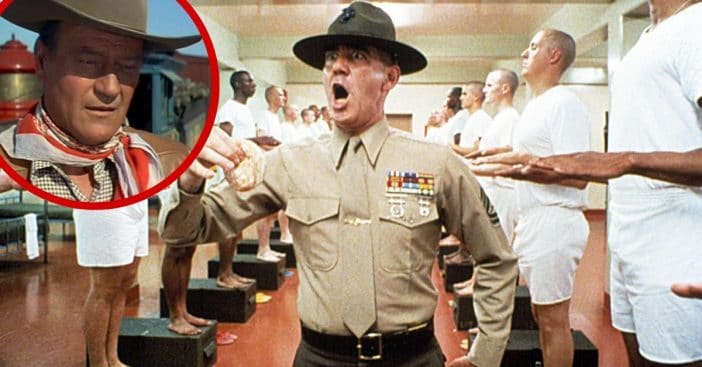 Whether it's football season or a cloudy day, nothing evokes the cozy desire to kick back on the couch with a cool beer like a good advertisement. Even when the content doesn't quite match the intent, classics endure. One iconic commercial comes from 1992 and featured John Wayne and R. Ermey Star.
The duo harken to nostalgia for the Coors Light commercial in a surprise teamup that utilized each actor's strengths. Some now consider the ad "banned," perhaps because of the debate Wayne's name and his dubious comments on his fellow man. Fans still feel a rush of fondness that, to them, touched upon a certain military spirit that gets veterans teary-eyed.
The lawless west meets the discipline of the army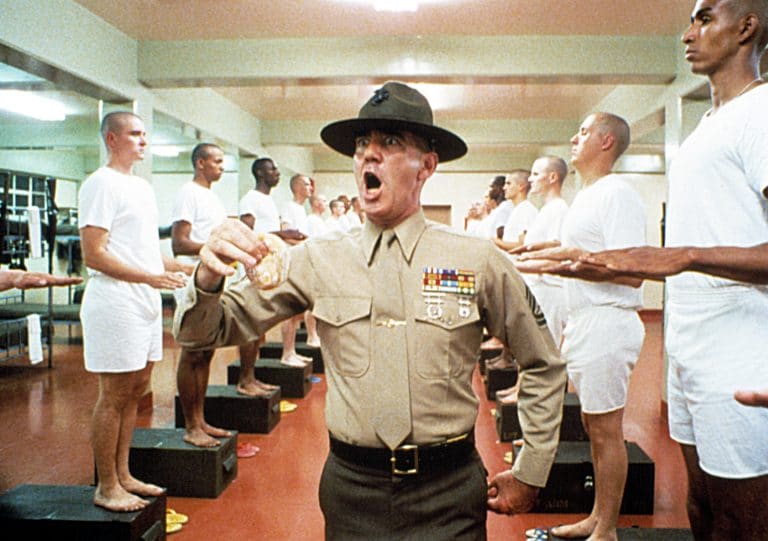 In one corner struts John Wayne, one of America's most famous silver screen cowboys. While Wayne's roles had his characters witnessing a transitory period in American history, his own career endured the same. He worked through the years of silent films through the Golden Age of Hollywood before penetrating the New Wave. He became synonymous with the Western movie genre.
RELATED: Beer Company Creates Edible Six-Pack Rings That Feed Marine Life
Then, in the other corner stood R. Lee Ermey, ramrod straight and known to many as of 1987 as Gunnery Sergeant Hartman. Full Metal Jacket earned him a Golden Globe nomination and a reputation he readily leaned into as a highly disciplined, loud, foul-mouthed drill sergeant who tolerated no imperfections.
What do these two have in common? Starting in 1992, Coors beer.
Crack open a cold one with John Wayne and R. Lee Ermey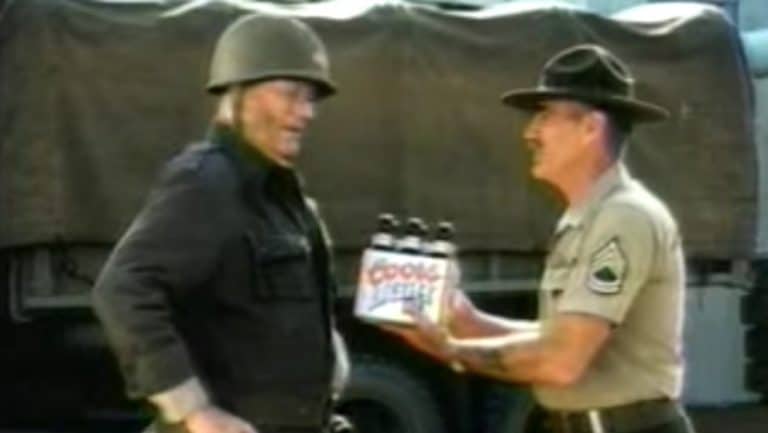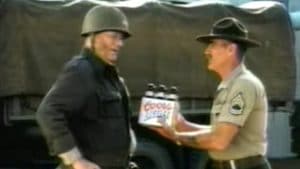 R. Lee Ermey dons his uniform yet again for this 1992 Coors Light ad, which features him looking less-than-pleased. He reveals the reason why by holding up a six-pack of the beer before demanding to know whose it belongs to right now. Traditionally, he'd throw in some profanity, but the ad needed to tame the swearing for a few minutes.
While a soldier daydreams about a wonderful getaway with only majestic waterfalls and beautiful women – and Coors, of course – Wayne enters the scene as the general who claimed ownership of the alcohol. The picture is almost complete, but Wayne informs his troops, over Ermey's stuttering, they're to search for his lost pretzels. Outsider notes that all of this is actually fantasy, more so than typical commercials and daydreaming. The two icons of their respective areas never got to share the screen because Wayne died long before the ad. With digital manipulation, however, he could appear right in the scene. This approach has garnered mixed reactions in the past, especially with its increased use. What do you think about the ad and how they made it?