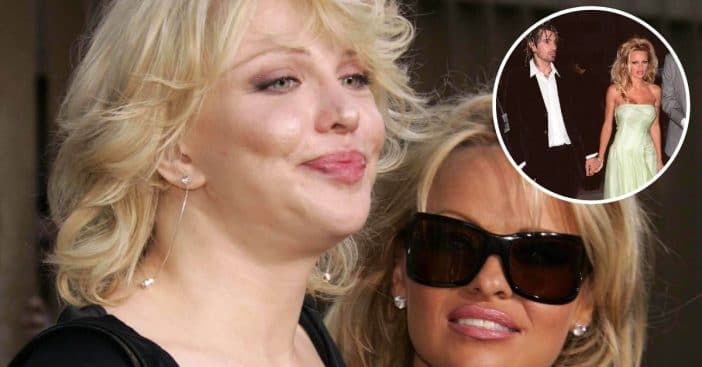 In a now-deleted post, Courtney Love defended her friend Pamela Anderson. She got wind of the new Hulu series called Pam & Tommy, which will follow the relationship of Pamela Anderson and Tommy Lee. It will include their sex tape scandal and the man who stole it. Pamela and Tommy are not involved in the series and have not commented about it. But, from the sound of Courtney's post, they are probably against it.
She wrote, "I find this so f—ing outrageous. When Pam / Tommy sex tape was out / myself @pattyschemel @xmadmx were making a record. And the lone women in many recording studios in LA. Where all / ALL! The staff engineers / producers / owners / were watching the sex tape with huge schadenfraude.. Guffaws, It was disgusting. I banned anyone discussing it.. It destroyed my friend Pamelas life. Utterly."
Courtney Love spoke out against the new series 'Pam & Tommy'
She added, "Last week I was asked to approve using a Rolling Stone cover of mine / shot by Mark Seliger in this piece of s—. That they had approved. I said 'f— no.' shocked. Gentleman don't approve this sort of thing. My heart goes out to Pammy ♥️♥️ further causing her complex trauma. And shame on Lily James whoever the f— she is. #vile."
RELATED: A Series About Pamela Anderson And Tommy Lee Is In The Works
View this post on Instagram
Actress Lily James looks unrecognizable as Pamela in the series. Sebastian Stan will play Tommy Lee. Both have shared photos of their transformation for the series on social media. The mini-series is said to share four days in their lives preparing for their wedding in 1995 and the sex tape scandal. They divorced in 1998 and have two sons together.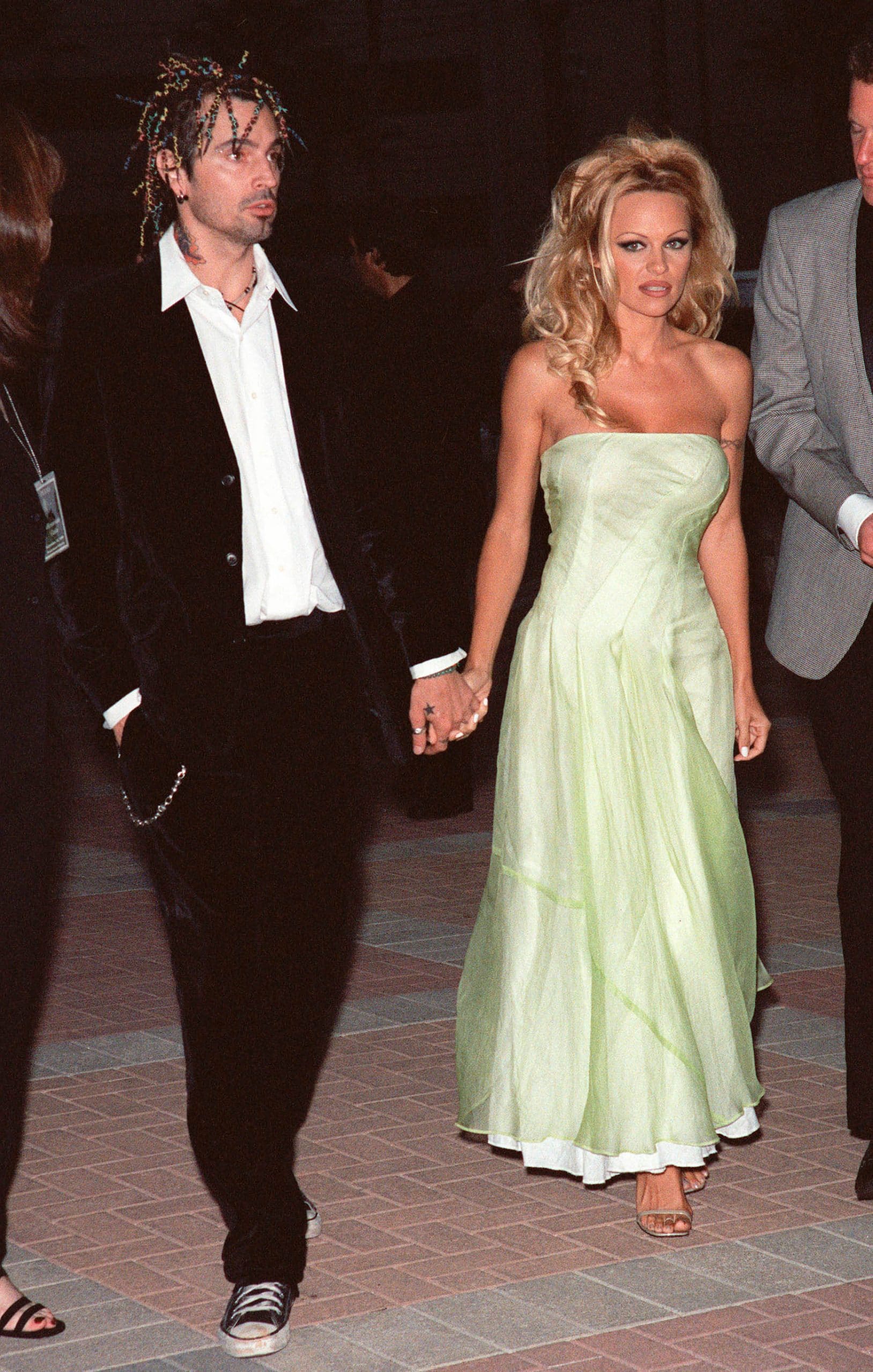 What do you think of the mini-series?