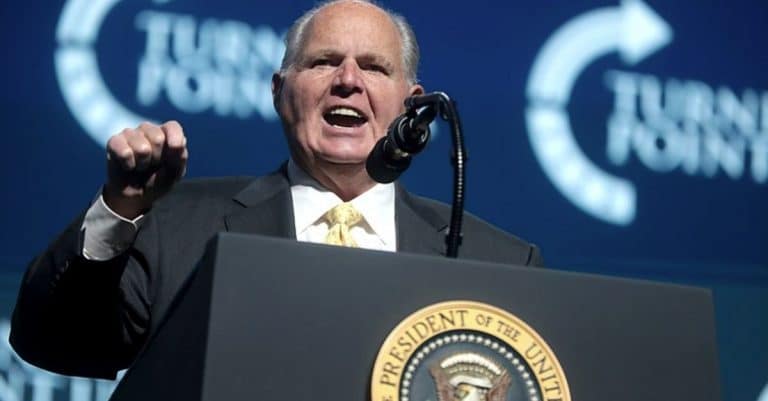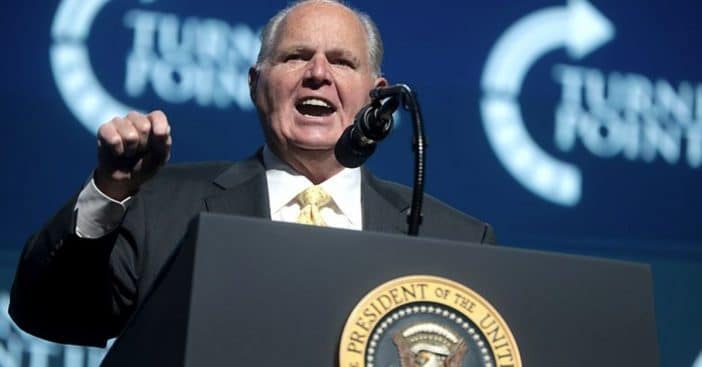 Rush Limbaugh is dead at age 70.
He was previously diagnosed and battling advanced stage IV lung cancer.
The announcement was made on his radio show by his wife.
It has been reported that conservative talk radio host and pioneer, Rush Limbaugh, has died at the age of 70. He had been previously diagnosed with stage IV lung cancer. His wife, Kathryn, made the announcement on his popular radio show.
Limbaugh was most recently awarded the Presidential Medal of Freedom by Former President Trump at the State of the Union address. Former First Lady Melania Trump presented the award to Limbaugh, which was just days after he made his diagnosis public.
Remembering Rush Limbaugh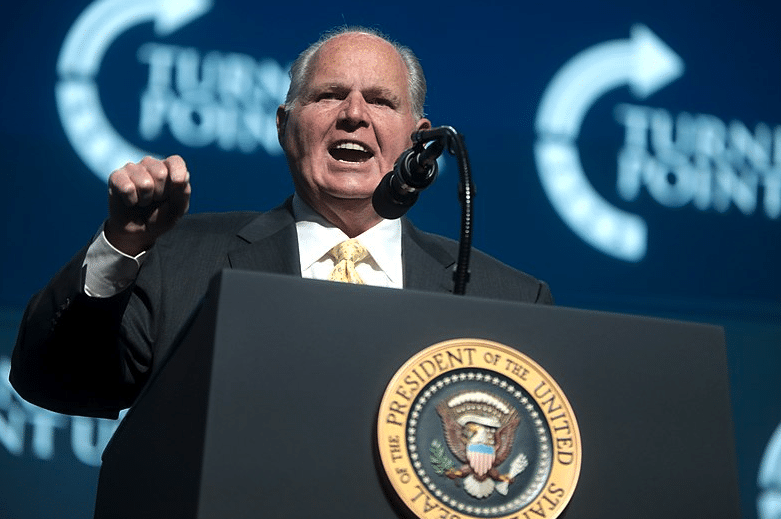 Limbaugh launched his radio career in the 1970s, becoming one of the most popular conservative talk show hosts. It has been on national syndication since 1988, making him one of the largest conservative voices for three decades.
RELATED: Rush Limbaugh Announces That He Has Advanced Lung Cancer
In his last radio broadcast of 2020, he thanked his supporters and listeners and revealed that he had outlived his prognosis. "I wasn't expected to be alive today," he said at the time. "I wasn't expected to make it to October, and then to November, and then to December. And yet, here I am, and today, got some problems, but I'm feeling pretty good today."
"It is with profound sadness that we announce the death of Rush Limbaugh, a giant of American broadcasting, a uniquely talented performer, and a hugely generous man to whom I owe almost everything…"

The Indispensable Manhttps://t.co/kSI8GGtXMQ#AveAtqueVale #RushRIP pic.twitter.com/ARi2fxUa9o

— Mark Steyn (@MarkSteynOnline) February 17, 2021
Part of Limbaugh's legacy includes being enshrined in the Radio Hall of Fame and the National Association of Broadcasters Hall of Fame. He also was a five-time winner of the National Association of Broadcasters Marconi Award for "Excellence in Syndicated and Network Broadcasting" and became a New York Times Best-Selling Author.
Rest in peace.