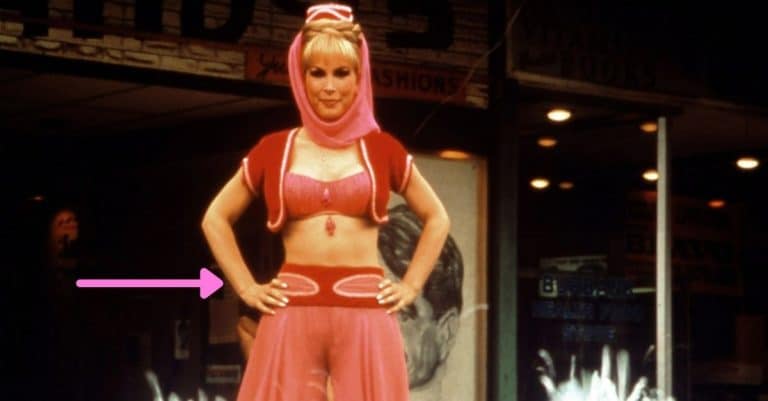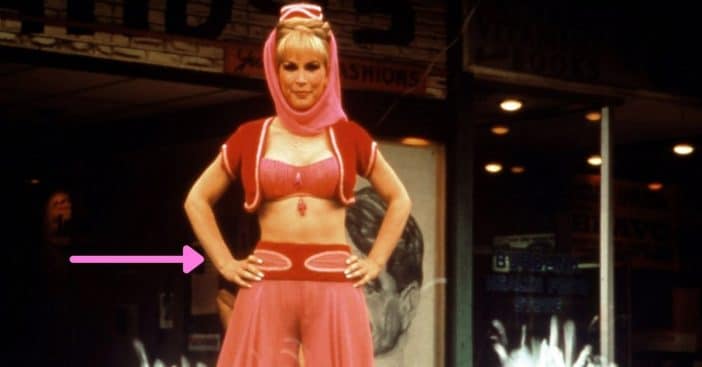 Television as viewers know it today contains just about anything imaginable. Expand to movies, and if someone can imagine it, it's been filmed. But jump back to the '60s, when a genie and a witch ruled the channels in an ongoing rivalry, certain things were actually taboo. Subtly, but adamantly, for instance, Barbara Eden could never show her belly button on TV.
That was all due to censorship regulations at the time. They're roughly the same rules that prohibited married couples from appearing in the same bed, or that discouraged pregnant women from showing their baby bump, covered or not. The likes of Lucille Ball would break major ground with her insistence of breaking the mold, but some habits die hard. So, here's how the show creatively worked around this surprising rule.
A revealing outfit is fine, but don't show that belly button!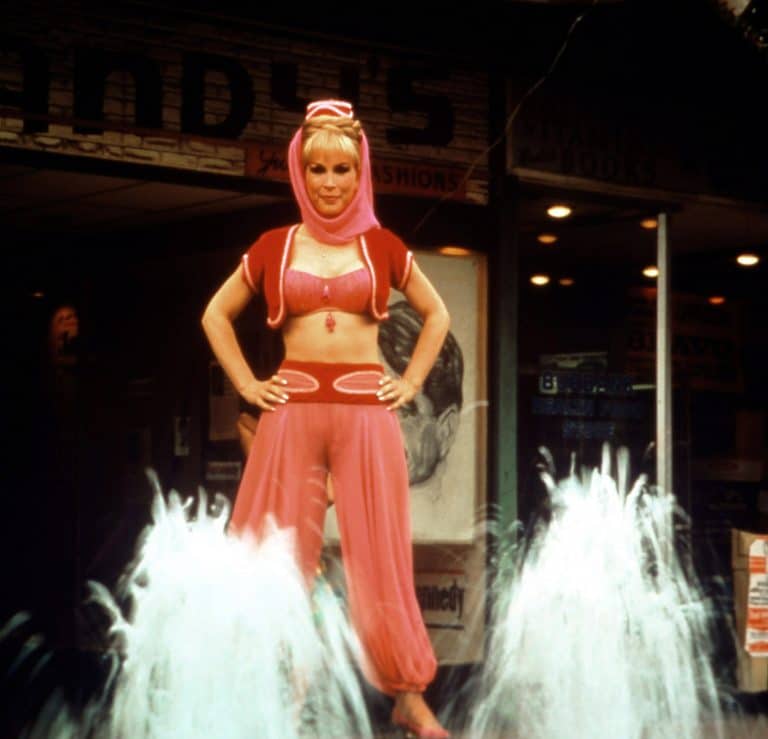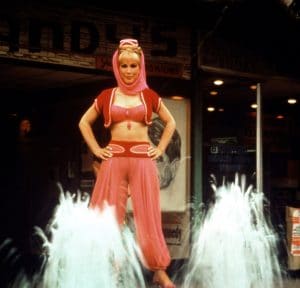 Barbara Eden's costume on I Dream of Jeannie gave the show's staff plenty of problems. For one thing, the special effects team used smoke that caused her parachute pants to shrivel and shrink. Then there's the revealing nature of its waistline. The top and bottom left the expanse of Eden's torso showing. That was perfectly acceptable until it showed a belly button.
RELATED: 'I Dream Of Jeannie' Cast Then And Now 2021
Eden discussed this restriction in a 2005 interview. She explained that NBC executives worried whenever her belly button risked showing. "They became very strict about the navel," she further shared. This seemed only to extend to Eden's torso, however, as TODAY further notes that during a beach episode, several bikini-clad women frolic around Jeannie and Tony with belly buttons in full scandalous view.
A novel navel scandal
I Dream of Jeannie stars Barbara Eden and Larry Hagman were in Waikiki Beach in Hawaii in 1967. TV Show S3, Ep.75 "Jeannie goes to Honolulu" pic.twitter.com/kwmwGwz6SY

— hawaii isla 808 (@hawaii_isla808) December 21, 2016
Producer George Schlatter caused a stir among the network when he voiced plans to "premiere" Eden's belly button. So, executives congregated to discuss her torso with all the seriousness of an executive board meeting. Eden further confirmed, "George said he had never seen so many suits sitting around a table in his life discussing someone's anatomy."
Often, Jeannie's outfit would shift, sometimes revealing her navel, which earned criticism from executives and censors, and requiring editing. When she stood stationary, the camera would stay angled in such a way to act as a safeguard. Furthermore, they also had to censor Eden's own baby bump during the first season of I Dream of Jeannie, because although Lucille Ball made headway with that, it took some time for this revolutionary vision to set in.