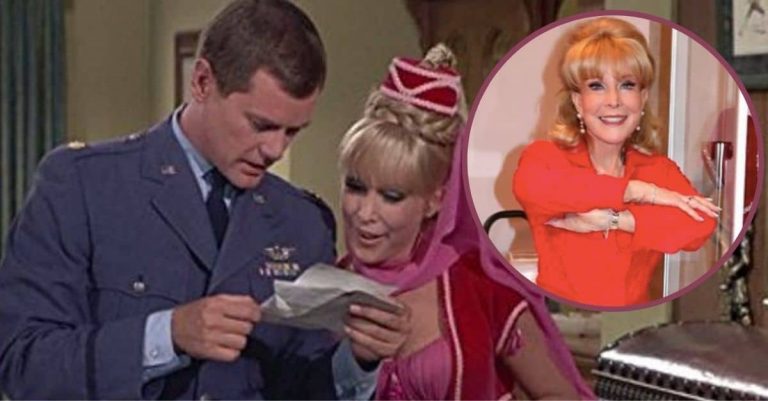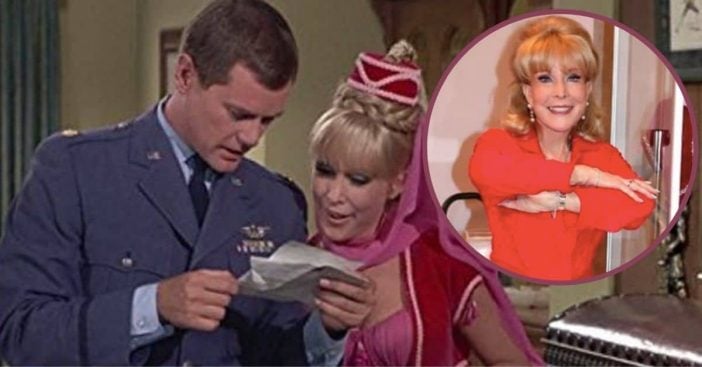 It has been 55 years since I Dream of Jeannie graced television screens and Barbara Eden became a household name. This role was huge for her, earning Eden two Golden Globe nominations. No one else could've portrayed the sexy, blonde genie as Eden did, but she reveals that all the other women up for the role were her physical opposites. She really counted herself out of the role at first.
"They were all brunettes, and they were all beauty contest winners, which meant they were almost six feet tall," she says at the time. "So, I thought, 'Oh, well. That's not for me,' and I forgot about it."
Barbara Eden talks about her iconic role on the 55th anniversary of 'I Dream of Jeannie'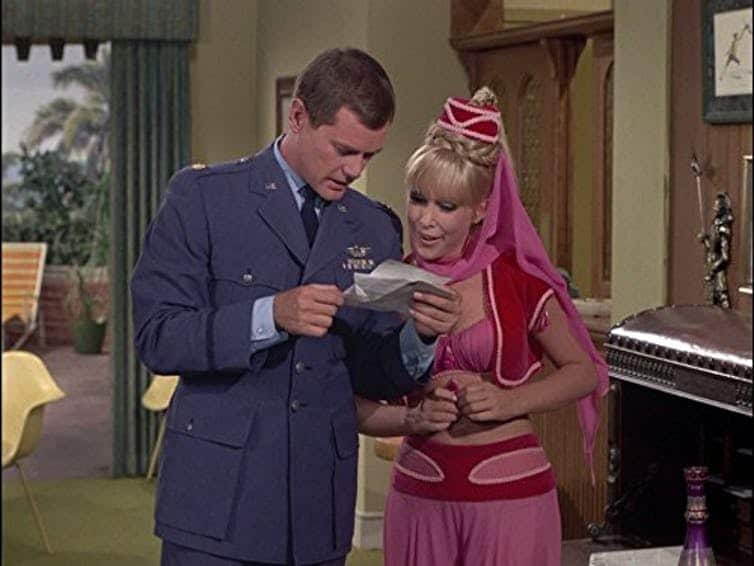 Of course, Eden loved the script for the show. But, she had her doubts, as she felt that she maybe wasn't the kind of person they were looking for, physically speaking.
RELATED: Barbara Eden Celebrates Her 89th Birthday Looking Stunning And Half Her Age
"I said, 'Are you sure they know what I look like? Because I'm a short blonde and certainly not (the) Middle Eastern-type,'" Eden says. Back then, the topic of cultural appropriation was not an issue, not as much as it is today.
Getting pregnant when the show started filming
View this post on Instagram
Some additional issues came up once Eden snagged the role. She and her then-husband, Michael Ansara, had been trying to have a baby for so long and had been unsuccessful. Of course, just as the show's pilot was in the beginning stages, she learned the news that she was finally pregnant. This is why in the earlier episodes, you may notice that there are no shots below Eden's waist.
"Suddenly the pilot sold, and the doctor called me the same day and said I was pregnant." Eden wanted to go and tell the producer, Sidney Sheldon, in person. In jest, he actually was the one who brought up Eden's pregnancy news. "'I said, 'Yes! And I can't do your show! I'm so sorry!' But, I was grinning from ear to ear."
It all ended up working out despite the obstacles
As a result, Sheldon ordered filming for the first 13 episodes right away. "Toward the end there, I was showing quite a bit," Eden says. "I was like a walking tent. They would put all of those pink veils down on me."