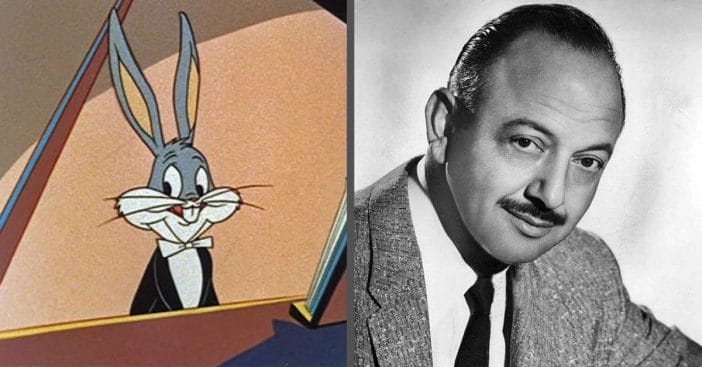 Many Bugs Bunny fans may remember the time where a car accident nearly took the life of Mel Blanc, the voice of Bugs Bunny, and many other Looney Tunes characters. The book Bugs Bunny: Fifty Years and Only One Grey Hare tells the story of what happened and how Bugs Bunny was almost killed.
In January 1961, Blanc's Aston Martin collided with another vehicle while he was driving in a notoriously dangerous area on Sunset Boulevard known as Dead Man's Curve. The accident was so bad that it took paramedics half an hour to torch through the car to get to Blanc. He was unconscious when they finally got to him.
The accident had Mel Blanc in pretty nasty shape…
The paramedics were able to identify Blanc via an autographed photo of him dressed in a bunny suit and nibbling on a carrot. One EMT exclaimed, "Holy cow! It's Bugs Bunny!" After identifying him, they rushed Blanc to the hospital. And he was NOT in good shape at all.
RELATED: Top 10 Cheesiest 1970s Cartoons You Probably Forgot About
He was unconscious, concussed, and in a coma. Doctors did not expect him to live past that evening, and one newspaper even reported him dead when he wasn't! Other reporters claimed that Blanc had a severely low chance of surviving.
Bugs Bunny saved his life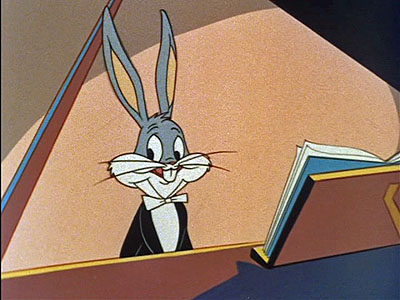 As a result of what happened, 15,000 letters and cards flooded Blanc's mailbox as he fought for his life. People from all walks of life and all ages wanted to wish Bugs Bunny well and prayed for his recovery. Well, those prayers worked. While Blanc was in critical condition and was in a coma for 21 days responding to zero treatment, his doctor, Dr. Louis Conway, had an interesting idea that he thought might help.
"How are you feeling today, Bugs Bunny?" Dr. Conway asked Blanc. This earned him an immediate response. "Eh, just fine, doc. How're you?" It was an absolute miracle. Without a doubt, Blanc was dying, and out of nowhere, he slips out of his coma in true Bugs Bunny fashion. "Mel was dying, and it seemed as though Bugs Bunny was trying to save his life," Dr. Conway recalls years later.
After that moment, Blanc was on the road to recovery and he did fully recover. He wouldn't actually pass away until 1989 from complications of both emphysema and advanced coronary artery disease. Blanc will always be that Looney Legend we know and love.